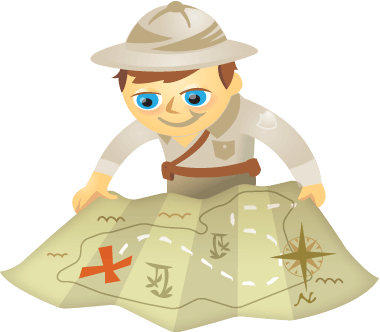 Does your Twitter marketing need a new twist?
Have you considered using Twitter animated GIFs in your tweets?
Twitter's newest feature lets you include animated images, called GIFs, in your tweets.
Twitter animated GIFs add more interest to images and are a great way to gain exposure on Twitter.
In this article you'll discover three ways you can use animated GIFs as a Twitter marketing tactic for your business.
Why Twitter Animated GIFs?
You've probably seen an animated GIF, but may not have known what it was called. Animated GIFs are short clips of images (from movies, individual pictures, etc.) that play on a loop. Here's an example Pizza Hut shared on its Twitter account:
Get it. #PizzaHutHersheys https://t.co/hP7pikz3c7

— Pizza Hut (@pizzahut) July 15, 2014

Animated GIFs have a limited color palette, which is why they sometimes look grainy or choppy.
Now that you have an idea of what an animated GIF is, let's get down to business. Read on to find out three ways you can use animated GIFs as a Twitter marketing tactic (and how other companies are doing it).
Social Media Marketing Society (Ongoing Online Training)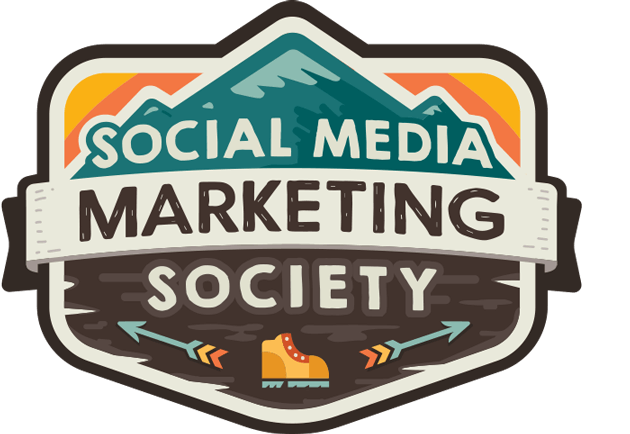 Want to gain marketing confidence and accelerate your career? Try the Society to discover new marketing ideas, improve your results, get support, and become indispensable. Join us for ongoing training, insight from pros, and a community of supportive marketers who understand you.
START YOUR TRIAL MEMBERSHIP
#1: Increase Brand Awareness
Following Twitter's animated GIF announcement, the restaurant chain Wendy's immediately pounced on the opportunity. While other brands were posting animations about Twitter's announcement, Wendy's took a different route and created one that promoted their own brand.
Is there something on our cheek? https://t.co/MqyQYAFckr

— Wendy's (@Wendys) June 18, 2014
The Wendy's animated GIF rapidly spread across social channels. What was so special about it? Nothing specifically. It was just something cool to watch combined with a funny line of text—but that's enough to get people to share and retweet your message.
Android used a current event (the 2014 FIFA World Cup) to bring attention to its brand. In the example below, Android asks a question about the event and shows their robot saving the day by deflecting a goal.
The matches are ending, but the excitement has only just begun. Who are you rooting for in the finals? https://t.co/roFo0CZkW9 — Android (@Android) July 11, 2014

Put Google Analytics to Work for Your Business (Online Training)

Ever thought, "there's got to be a better way" when it comes to tracking your marketing activities? Are you forced to make decisions based on limited data? With the right training, you can use Google Analytics to measure all of your marketing efforts with certainty.

You'll stop the leaks in your ad spending, justify your marketing spend, gain the confidence you need to make better marketing decisions, and know what's working at every step of the customer journey. Let the world's leading analytics pro show you the way. Check out our new Google Analytics for Marketers course from your friends at Social Media Examiner.

CLICK TO LEARN MORE: ANALYTICS TRAINING
The combination of a hugely popular current event, a question and a subtly humorous animated GIF caught the eye of their followers.
#2: Show Off Your Products
The backbone of any retail business is its products. You can show off your products in pictures, but no matter how good a picture is, it's still just a static picture. With animated GIFs, you can bring your product to life in a number of ways. In this example, Gap uses a model to show how one of their dresses looks on a real person from a few different angles:
Singer @GavinTurek perfectly pairs @Gap's fit & flare dress for a stroll. #Styldby https://t.co/uMDdmYOspx https://t.co/8KwEghfTSp — Gap (@Gap) June 19, 2014
Samsung uses a GIF that shows off a cool product feature:
Every family member gets their own profile with Multi User Mode on the #GALAXYTabS. https://t.co/nxuehz13yj

— Samsung Mobile (@SamsungMobile) July 17, 2014
RAM Trucks gives a demonstration of their truck in action:
You've got the power. You can pull it. #gif #tow https://t.co/JXC1k6yTFu

— RamTrucks (@RamTrucks) July 20, 2014
Don't discount the importance of static pictures, but try adding a useful animated GIF every once in a while. A break from the norm is a good way to catch followers' attention.
#3: Showcase Company Culture
Most companies have posted a funny meme or interesting article on a social channel before. Why not? They're a good way to engage with your fans and show a little brand personality. Animated GIFs can do the same thing. An animated GIF doesn't always have to focus on your product.
In fact, many aren't related to a specific product, but convey a company culture. The most popular ones are funny—the funnier the animated GIF, the more potential it has to go viral.
Take a look at how Forever21 used humor to promote one of their clothing sales:
Up to 40% OFF beach essentials! Swim, jewelry, beauty & more! ☀