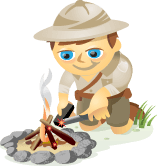 Do you know what people are saying about you?
Are you checking your company's social mentions daily?
Finding and addressing negative reviews and comments can be a challenge.
In this article I'll share five tools that help you monitor what people are saying about your company, products and staff.
Why Monitor Your Online Reputation?
It takes time, effort and an elaborate strategy to build a solid company reputation, but everything you've worked to build can be undone in just a few hours.
Negativity spreads like wildfire, especially in an environment that's open 24/7. Any online content, positive or negative, impacts how people view your business.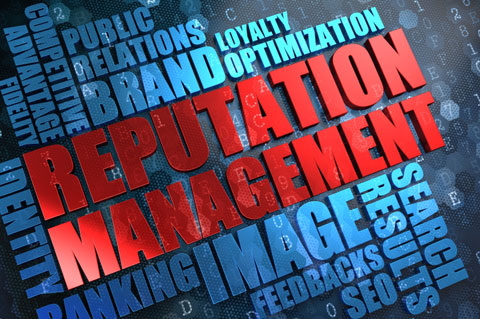 Eighty-three percent of consumers say online reviews influence their perceptions about companies and 80% report that negative online comments changed their purchasing decision (source: eMarketer.com).
With so much at stake, it's important to monitor your company's online reputation daily: Watch important industry websites, track key employee mentions and search for real-time social mentions and sentiment.
Here are five free tools that make that task easier.
#1: Watch Industry Websites
If This Then That (IFTTT) automates simple online tasks by using one of the most basic principles: If this happens, then do that.
IFTTT lets you set up rules (called recipes) for everything from getting the latest weather updates as a text message to automatically sending Instagram photos to Twitter (or any other platform). It has both fun and professional applications.
You create a recipe by choosing a trigger channel (the "if this happens" part) and an action channel (the "then do that" part).
To monitor what people are saying about your company, set up a recipe that scans RSS feeds of important industry websites, then sends you a daily email alert with the results—IF [website] mentions your company, THEN receive an email alert.
Your Guide to the Future of Business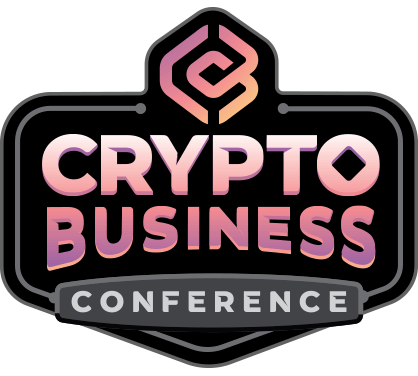 The Web3 renaissance opens up new opportunities for entrepreneurs, creators, and marketers who are ready to embrace the changes. But, who can you trust?

Introducing the Crypto Business Conference; a premium event for anyone who wants to learn how to put Web3 to work for their business.

Join us in sunny San Diego, California, for the first-ever crypto conference for business pioneers…not finance and tech nerds. You'll get actionable, business-building ideas from proven innovators—without all the techie jargon.
CLAIM YOUR SEAT

To set up that recipe, click Create on the IFTTT toolbar, then click the blue this. Choose the Feed icon as your trigger channel, and then choose New feed item matches.
Complete your trigger field by typing in your keyword(s) or phrase and the feed URL of the website you want to monitor. Click Create.
To create the action channel, click the blue that. On the Choose Channel Action page, click the Email icon, then click Send me an email. You can personalize the subject and body text of your email.
Click Create Action and Create Recipe and you're done!
#2: Track Employee Mentions
Google's Me on the Web tool notifies you when personal data appears on the web. It's handy if you want to monitor mentions about certain company employees or senior staff.
Me on the Web is simple to use, but you do need an existing Google account. To set up an alert, click Stay current with web alerts, type your search term(s) in the text box and click Add.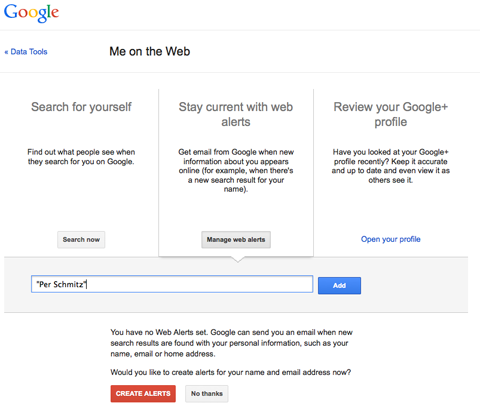 You can set up as many search terms as you like and you can choose how often to receive alerts for each term.
Launch Social Projects Faster and Easier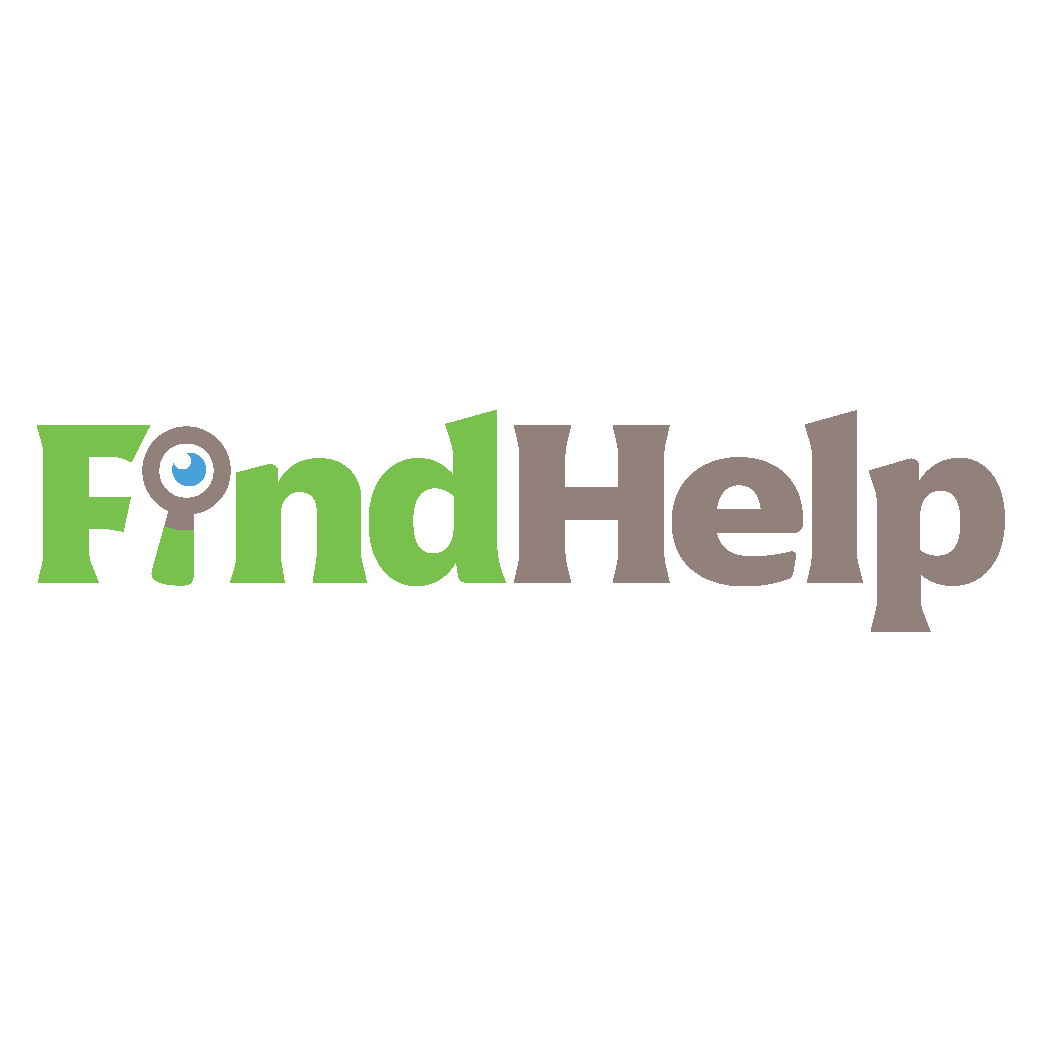 Looking for a content creator, campaign manager, or strategist for your social channels or a special project?

Find the right expert for even the most complicated project or campaign in just a few clicks with our new FindHelp marketplace. You'll have more time to focus on other areas of your business without sacrificing your social presence. Browse highly qualified Facebook and Instagram experts today.
FIND HELP TODAY
#3: Filter Instant Social Searches
If you want to instantly search blogs, Twitter and Facebook for specific terms, IceRocket is the tool you need.
IceRocket doesn't require an account and is easy to use. Just type your term(s) in the search box and choose the channel you want to search: blogs, Twitter, Facebook or search all.

What I like about IceRocket is its wide range of filter options that personalize search results. For example, you can search blog posts limited to certain authors or filter Twitter searches by hashtags, text or links.
#4: Find Influencer Opinions
Topsy is a powerful Twitter search tool (more powerful than Twitter's native search). Use Topsy to find key influencers related to your industry and company, as well as sentiment scores over a period of time.
It's important to monitor influencers to see what they're saying about you specifically or your industry in general. Type a topic (or your keywords) in the search box and click the Influencers tab in the left menu.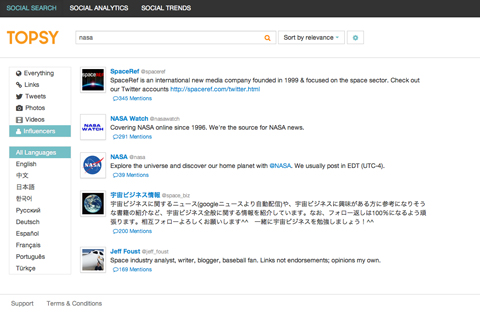 Monitor the sentiment score for your company or niche by choosing a date range in the left sidebar. The first box displays the overall sentiment related to your topic or keyword(s) for that date range.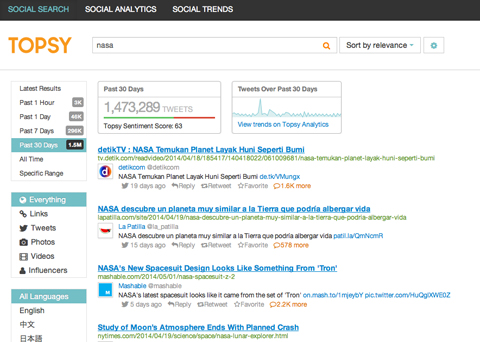 Use all of Topsy's options (i.e., social search, social analytics and social trends) to keep up with what's being said about you, your competitors and any general discussion around your industry.
#5: Search for Sentiment
(Editor's Note: Social Mention is no longer an active online tool.)
Social Mention returns results based on the sentiment of social media buzz around your company. You can monitor multiple websites in one place and even find out which keywords people use when talking about your company.
To set up Social Mention monitoring, type your search term(s) in the text box and choose a channel (e.g., blogs, microblogs, bookmarks, images, videos or questions). You can sort results by date, source and time.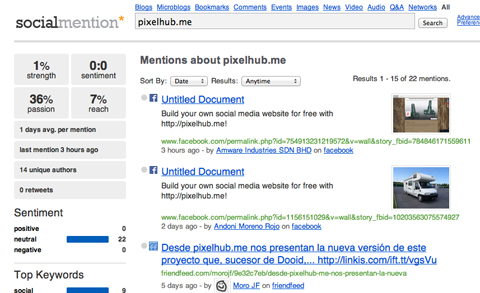 Social Mention has a number of real-time search tools and a useful statistics sidebar. The statistics include sentiment, top keywords, top users, top hashtags, last mention and more.
To make monitoring even easier and less time-consuming, set up an RSS feed search or email alert by clicking the related icon on the right sidebar.
Wrapping Up
Monitoring your company's online reputation is a daily task. You want to be sure to address any issues immediately. The tools I discussed in this article will streamline your efforts.
If you happen to find negative comments about your company, products or employees, it's crucial to react quickly. Never ignore negative messages or opinions and always respond in a professional manner. The original comment won't go away, but neither will your smart, positive reply.
What do you think? Are you monitoring your online reputation? Which tools do you use? Let us know in the comments below!
Curious about NFTs, DAOs, and Web3?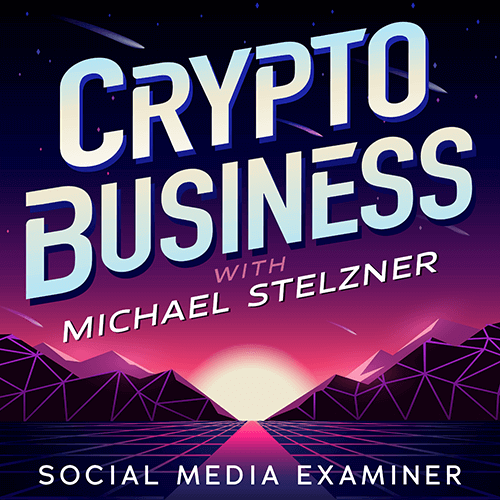 Follow the Crypto Business podcast to find out how NFTs, social tokens, DAOs (and so much more) will affect your business in the near future.

Every Friday, host Michael Stelzner interviews leading industry experts about what works right now in Web3 and what to expect in the future, so you can prepare your business for the shift, even if you're a total newbie.
FOLLOW THE SHOW