Are you looking for ways to grow a business with NFTs? Wondering what works and what doesn't?
In this article, you'll discover how NFT business models are evolving, mistakes to avoid, and much more.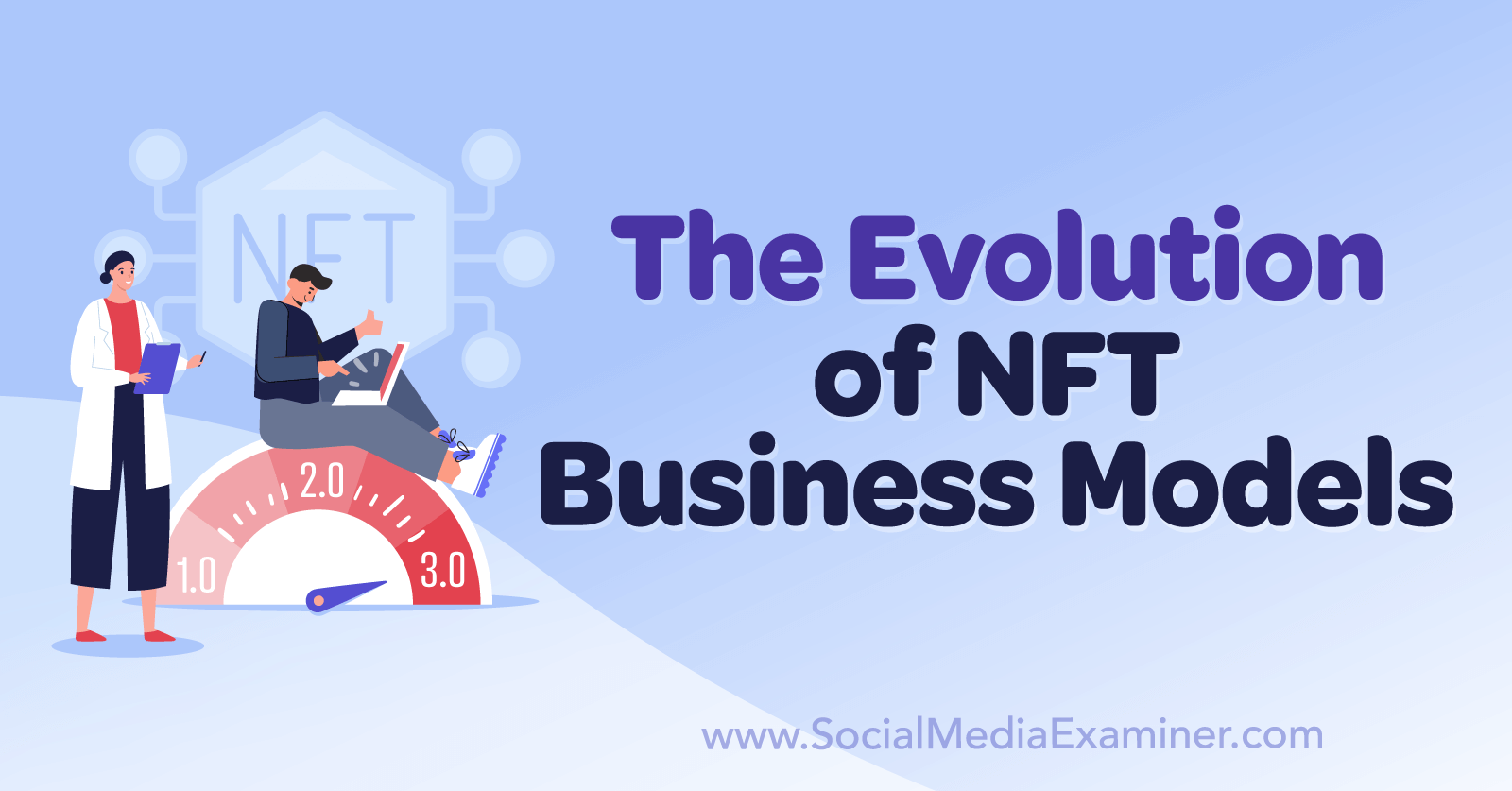 Why Should Businesses and Creators Consider NFT Business Models?
It can be challenging for businesses and creators to stand out and capture the attention of their audience. We're constantly bombarded with messaging from brands, media, and other creators.
NFTs provide a way to differentiate and offer unique experiences that can help businesses and creators stand out and build stronger connections with their audience, even in crowded and saturated markets.
NFTs can be used as digital assets to curate unique experiences for audiences such as providing exclusive access to content, merchandise, and more. This can help to build a sense of exclusivity and community among fans and make them feel more invested and connected to the business or creator.
For example, a musician could release an NFT that grants the owner access to exclusive concert experiences or behind-the-scenes content. A clothing brand could release an NFT that grants the owner a unique piece of clothing or access to a limited-edition product line.
Another key advantage of NFTs is the network effect.
Early adopters of social media platforms were able to build larger audiences and gain more influence as the platforms grew in popularity than their counterparts who were slower to adopt, and the same can be true for NFT projects.
Businesses and creators that get in early on NFT projects can benefit from the growth and adoption of the technology as more people get involved in the ecosystem and the technology becomes more mainstream.
What NFT Business Models No Longer Work and Why
In 2021 and early 2022, many NFT projects were based on the model of the NFT itself being the product. This meant that the value of the NFT was derived solely from its ownership and scarcity, without any additional value or utility given to the holder.
This NFT business model was successful for some, particularly for projects such as VeeFriends that are focused on building intellectual property and creating universes around their NFT collectibles.
However, for the vast majority of businesses, this model is no longer working. One reason for this is that the market has become saturated with NFT projects.
Additionally, the extractive nature of this model, where the focus is on extracting value from NFT owners rather than providing value to them, has led to a lack of trust and disillusionment around NFT projects.
People are no longer interested in buying into an NFT project based on vague roadmaps that may or may not be realized.
The Problem With Royalties, Smart Contracts, and NFT Marketplaces
Another facet contributing to the general disillusionment around NFTs relates to the perceived promise of royalties from residual sales of individual NFTs.
For example, many people counted on the premise that if concert tickets were released and purchased as NFTs and then resold on a secondary marketplace, then the smart contract coded into the NFT when it was minted would direct a portion of that secondary sale to the artist.
Unfortunately, coding that type of action at the smart contract level comes with a heavy cost at the expense of interoperability and liquidity. So the royalties were being enforced at the marketplace level.
It didn't take long for several NFT marketplaces to stop enforcing creator/artist royalties, which made it cheaper to buy an NFT on a marketplace that didn't enforce royalties than that did did enforce royalties. This hurt both the creator/artist and the marketplaces that honored royalties.
Now, the leading NFT marketplace OpenSea is creating a line of code that all future NFT projects should include in their smart contracts. The code blocks someone attempting to resell an NFT on a marketplace that doesn't enforce royalties. It basically blacklists any NFT marketplaces that don't honor royalties.
NFT Business Models That Are Working
NFT Business Models for Customer Loyalty
Moving forward, successful NFT business projects will be launched to enhance the customer experience and loyalty with an existing business.
For example, a coffee brand could use NFTs as part of a loyalty program to develop a loyal fanbase by letting customers earn and collect NFTs as rewards for their purchases.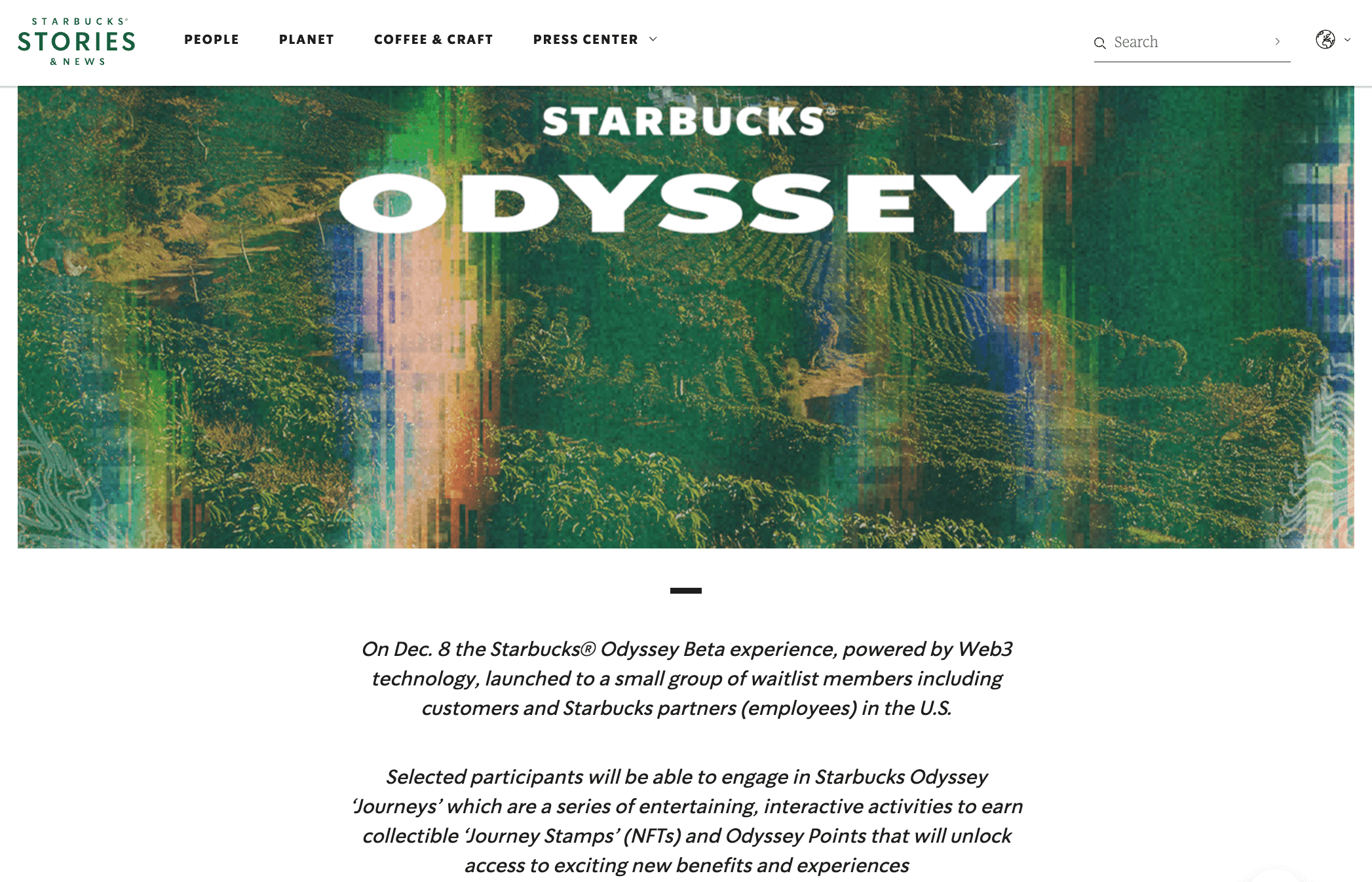 Starbucks recently launched the beta of its Web3-based loyalty program called Odyssey. Odyssey participants will be able to "engage in Starbucks Odyssey 'Journeys' which are a series of entertaining, interactive activities to earn collectible 'Journey Stamps' (NFTs) and Odyssey Points that will unlock access to exciting new benefits and experiences."
NFT Business Models for Pre-Sales
Another way to leverage NFTs is securing pre-sales of a product.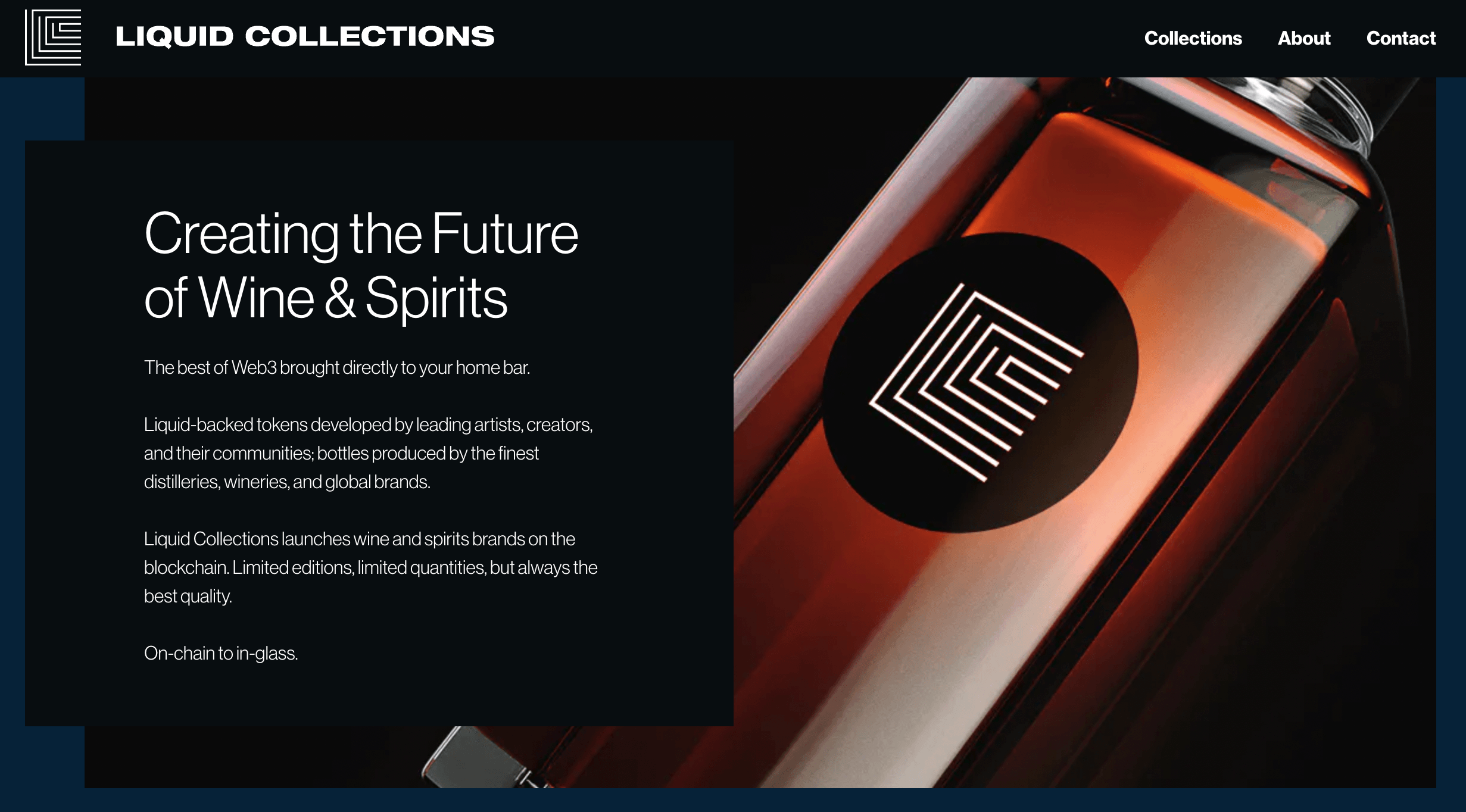 Liquid Collections helps anyone launch a bespoke, small-batch wine or spirit brand by selling NFTs that can be redeemed for a product when the beverage is bottled and ready to ship. The Overpriced JPEGs podcast launched the Overpriced Jin label with Liquid Collections and then airdropped the OPJ Liquid-backed token to past guests as a thank-you.
Building further on the airdrop and redemption model, a brand can partner with an existing NFT project that aligns with the brand's target audience or values by airdropping that project's holders with an additional NFT (digital asset) that can be redeemed for 20% off their product line or service.
NFT Business Models for Long-Term Experiences
Then are also NFTs tied to long-term NFT gaming platform experiences.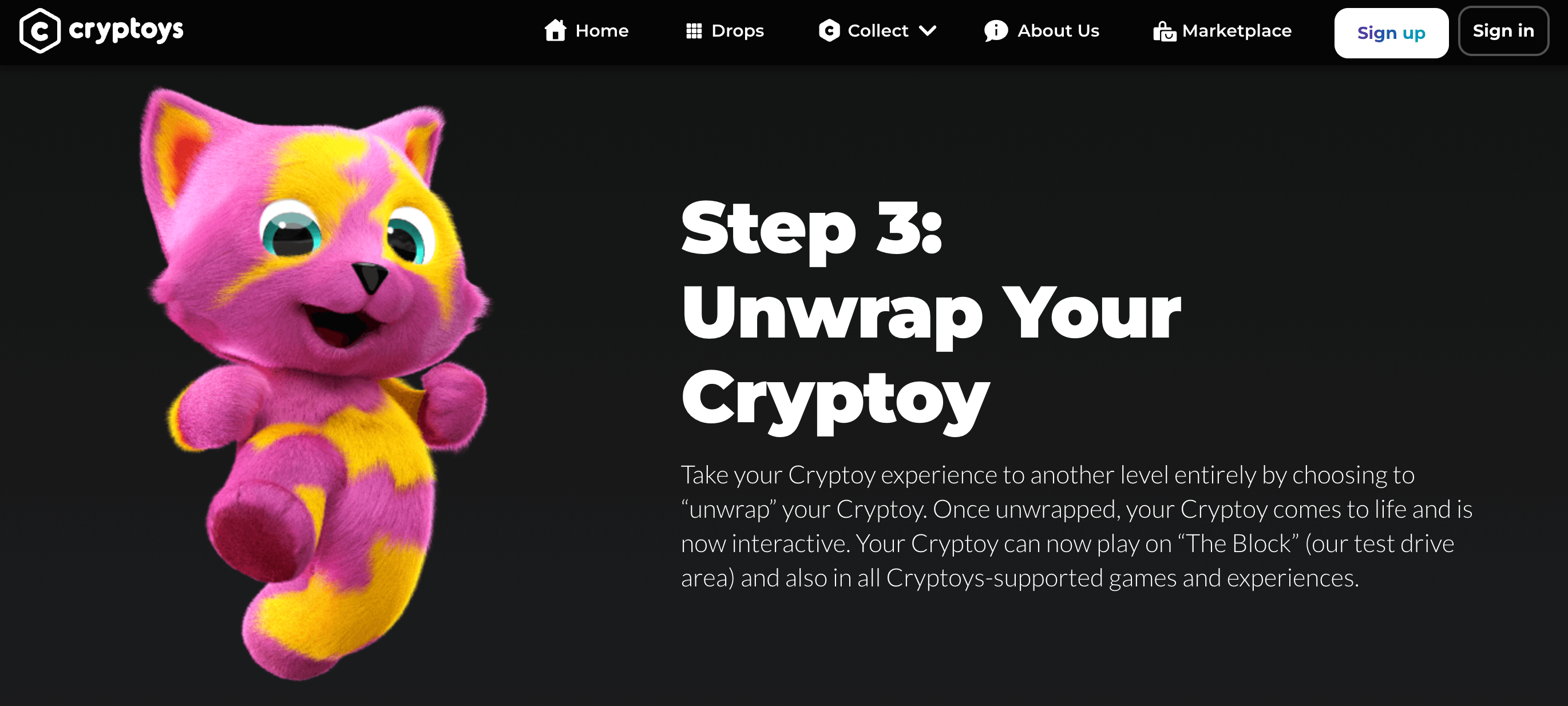 Cryptoys are a family-friendly NFT collection. Each of the digital collectibles is purchased blind. Each cube can be digitally unwrapped to reveal the Cryptoy's form. Once unwrapped, the creature can be used to play in a virtual arcade.
NFT Business Models for Self-Sovereignty
Have you ever signed into a website with your Gmail address? Do you wonder why a third party like Google or Facebook is the gatekeeper between you and another entity? Have you thought about what the gatekeeper is learning about you or sharing with the entity you've signed into? You're not alone.
The result is a growing conversation around using blockchain technology, NFT technology, and self-sovereignty to decentralize the internet so that every person will own and control their digital relationships and data via an NFT.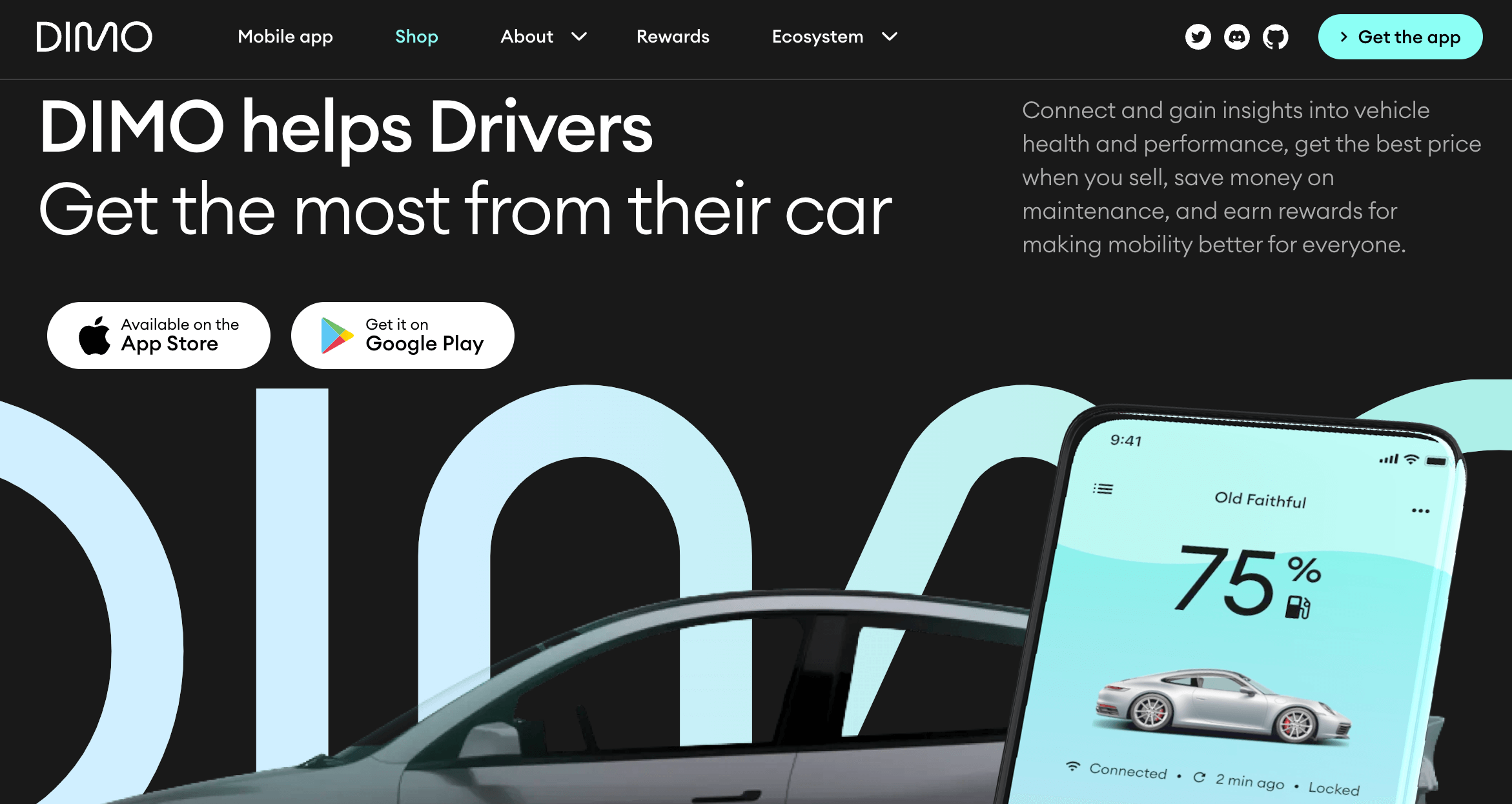 The DIMO (Digital Infrastructure for Moving Objects) protocol ties an NFT to your car so that you, rather than a third party, have ownership of the data related to your car. You can then use that data for a variety of purposes.
NFT Business Models for Community
NFTs can also be used to gather and connect people to an NFT community centered around shared goals.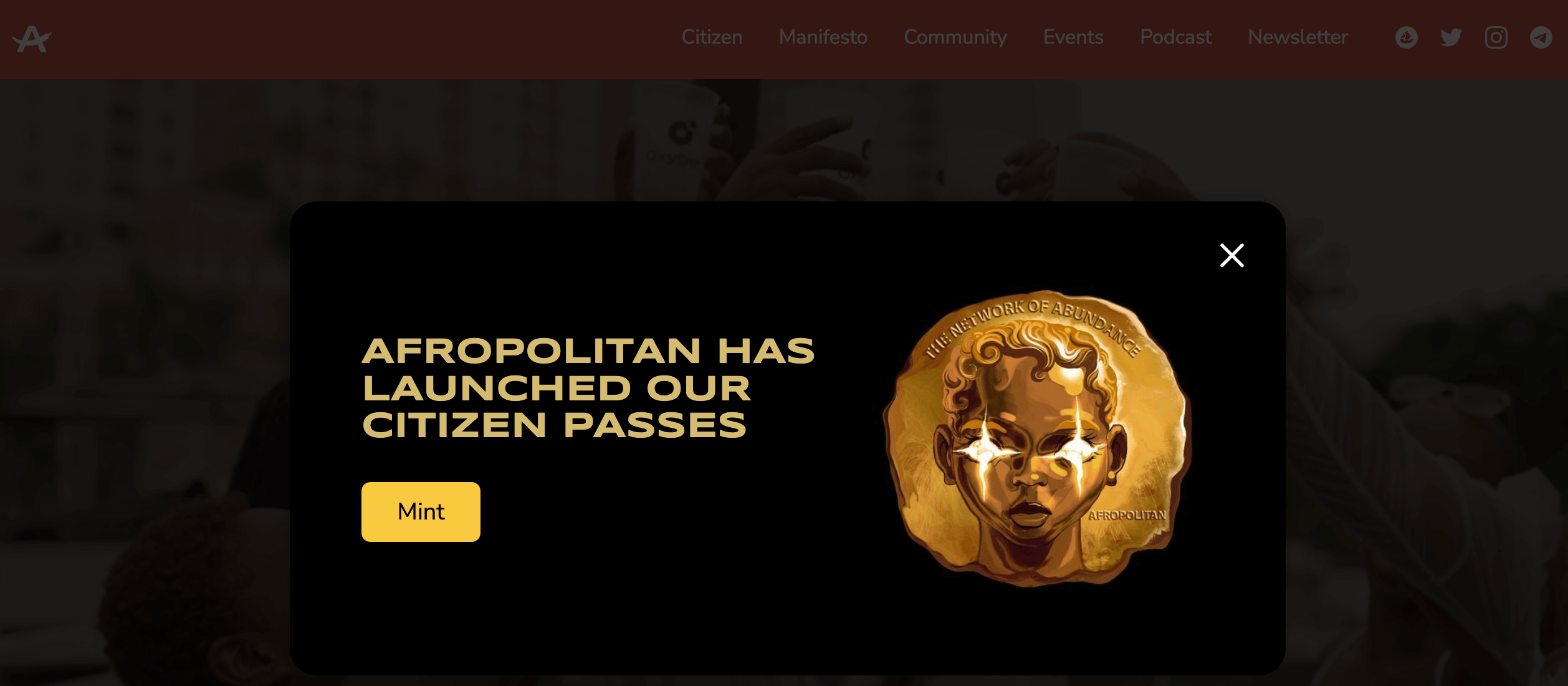 Afropolitan is minting NFTs to build a Network State —a digital nation launching as an online community to connect "the best that Africa and the diaspora offer across art, finance, tech, health, energy, sports, and media." It will then grow to include physical spaces.
Other Notes From This Episode
Where to subscribe: Apple Podcast | Google Podcasts | Spotify | Amazon Music | RSS
✋🏽 If you enjoyed this episode of the Web3 Business podcast, please head over to Apple Podcasts, leave a rating, write a review, and subscribe.
Disclaimer: The information provided on this website is provided solely for educational purposes and does not constitute any advice, including but not limited to, investment advice, trading advice or financial advice, and you should not treat any of the website's content as such. Social Media Examiner recommends that you independently research any information contained on this Website and that you speak with an investment professional before making any decision to purchase, trade, hold or sell cryptocurrency. Nothing herein should be treated as a recommendation to buy, sell or hold cryptocurrency. Social Media Examiner cannot guarantee the accuracy of any information listed on the website and is not responsible for any missing or wrong information. All information is provided as is and should be used at your own risk. Social Media Examiner disclaims all responsibility and liability for your use of any information found on the website.