Looking for a sustainable DAO-based go-to-market strategy? Wondering how to begin a Web3 business?
In this article, you'll discover how to create a DAO that lasts.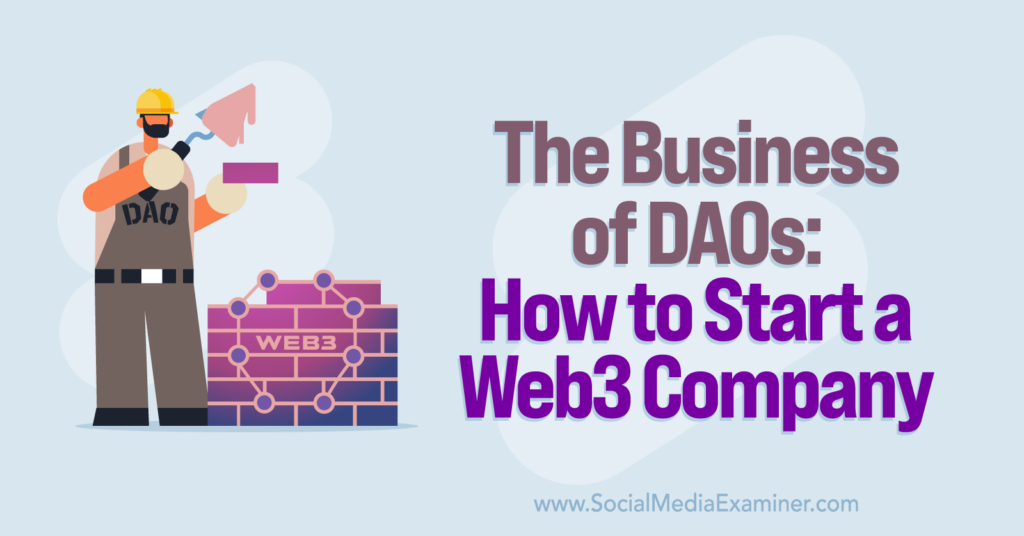 What Can a DAO Do for Your Business?
Decentralized autonomous organizations (DAOs) allow you to bring together a diverse group of people from different locations and backgrounds who are unified around a project or mission.
Gathering these people together leads to two advantages. First, you'll have access to unique and varied ideas which can spark innovation. Second, you'll have access to a talent pool of people who want to work in concert on the DAOs projects or initiatives.
Sounds good, right?
But before you jump into starting a DAO, it's important that you understand how DAOs work. The best way to gain that knowledge is to join a DAO and spend time learning how things like governance, engagement, voting, and collaboration work.
#1: How to Create a DAO for a Web3 Business: Define the Mission and Narrative
To create a DAO that will last long-term, begin by defining your mission and crafting a narrative around that mission.
Sky Club's mission is to bring the best brand builders in the world together to learn about and build in Web3, and its narrative evolved from Jeff Kauffman's personal narrative.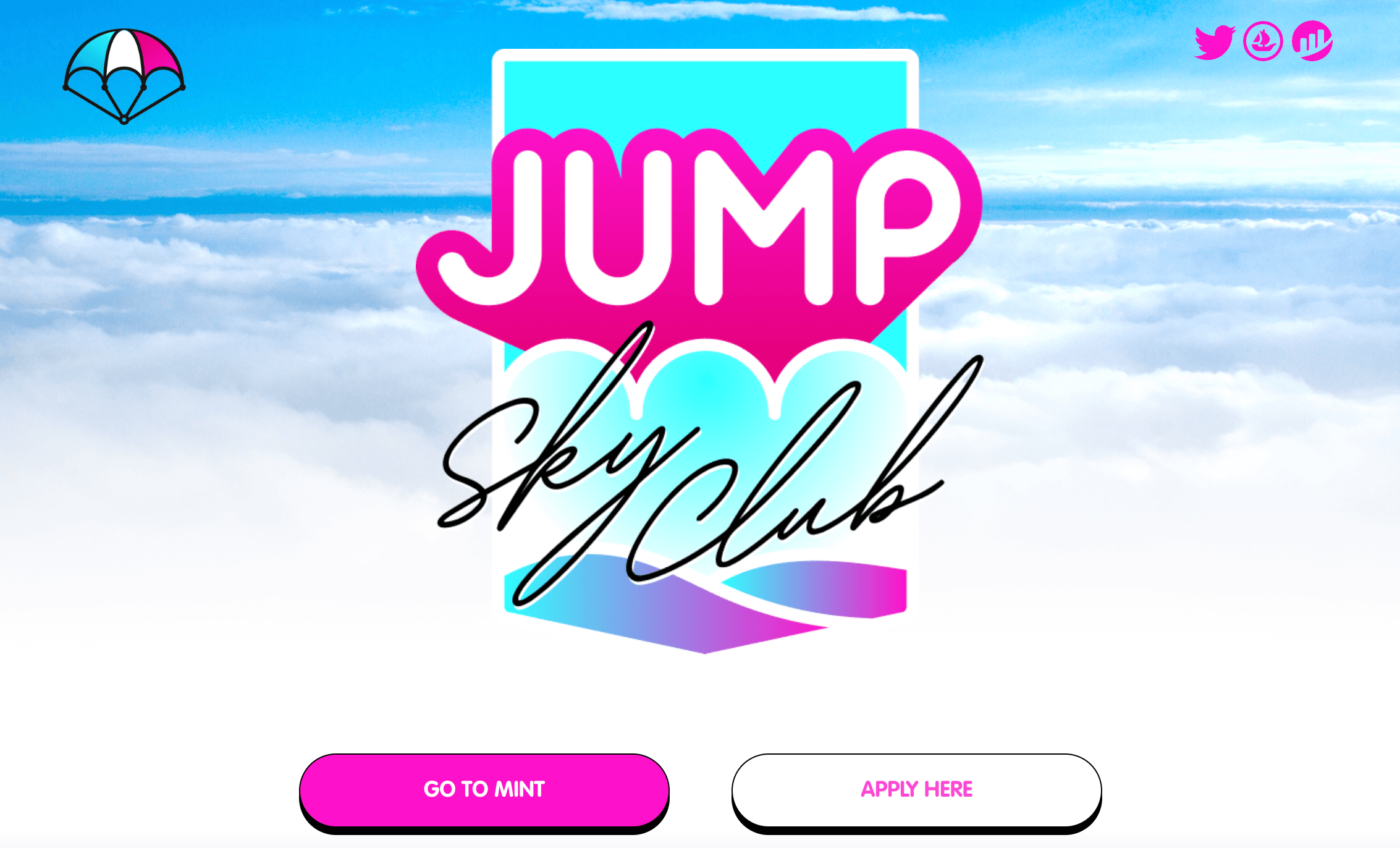 Jeff had a good job working at an agency and was running his own P&L. Life was good and comfortable but he was missing the feeling of adventure in his life. He decided to leave his corporate gig and needed a parachute to make that exit possible.
As he learned more about Web3 and the people in his network began to show an interest in learning about it as well, he recognized a need for a way to help people jump into Web3; which is where the idea for JUMP was sparked. The narrative of getting a parachute ready to jump into Web3 then grew from that mission.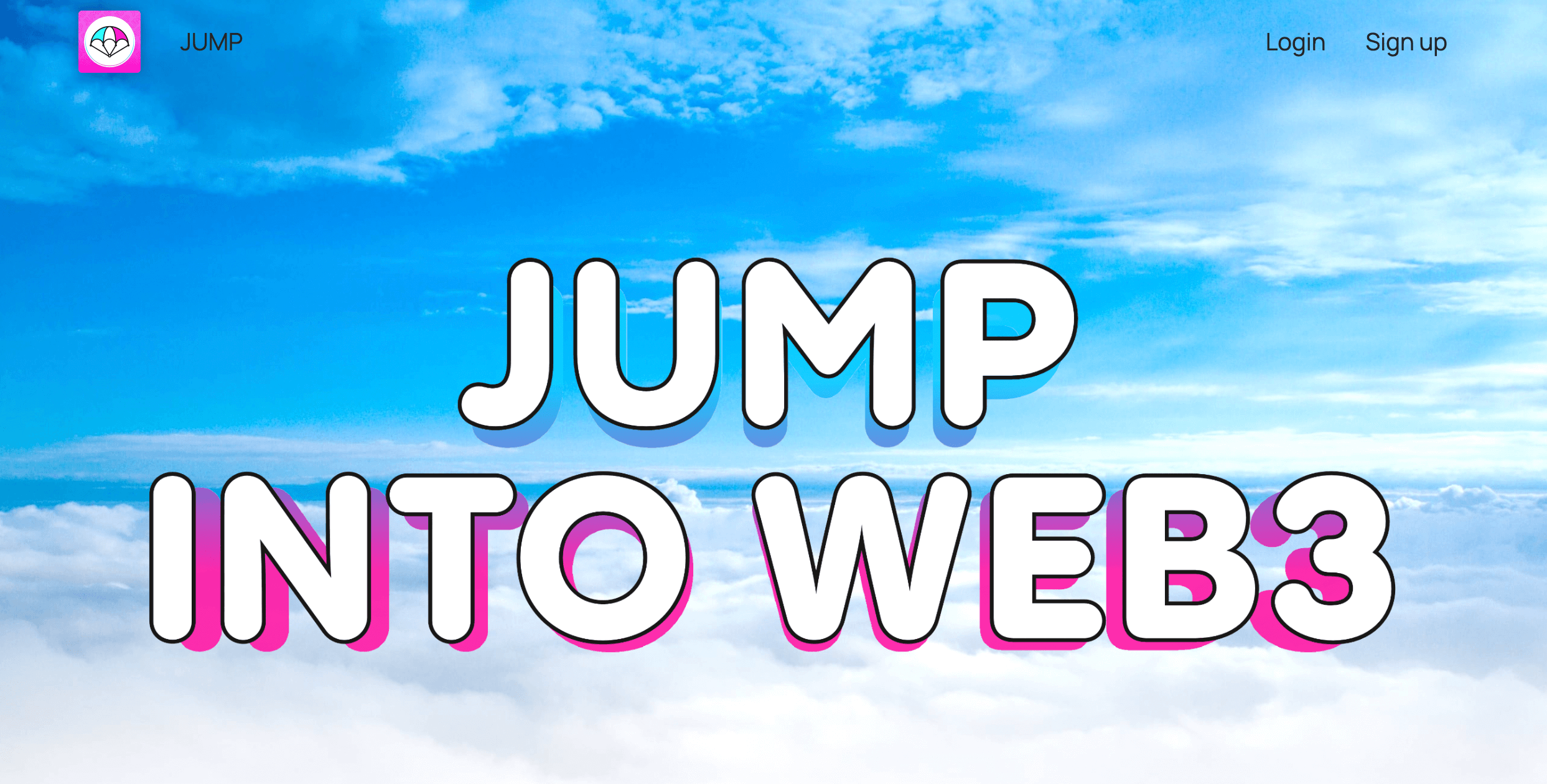 While the mission should be created by the DAOs founder or founding team, the narrative can be created by either the founder or by the community that is drawn to the mission. This brings us to the next step: getting people together.
#2: How to Create a DAO for a Web3 Business: Bring People Together and Deepen Relationships
Your initial gatherings should occur regularly; weekly is ideal. Start small and bring five to 10 people together on a regular basis, and then grow from there.
Starting small lets you make certain the people you're gathering are truly aligned with the mission and enjoy collaborating with each other. If they don't, it's unlikely anything good or valuable will evolve.
Your first thought may be to hold your gatherings in a physical venue but this will greatly limit your access to smart people. Gathering via a digital channel such as Zoom, Twitter Spaces, Clubhouse, Facebook Groups, or a Discord server is better because it removes any geographic barriers for attendees.
When JUMP was first forming, they created a Discord to communicate with each other. Then, two things happened that still bring people together regularly.
First, Jeff started hosting weekly round table discussions during which a different person and their story were highlighted to the larger membership.
Second, when one of the community members expressed they were having a difficult time keeping up with all the Web3 news, a second weekly gathering was started to talk about the complex implications of all the developments covered in the news.
#3: How to Create a DAO for a Web3 Business: Identify Talent and Decide What to Build
A vital and valuable difference between DAOs and traditional corporate structures is how people become involved in projects.
In a corporate structure, people are assigned roles and projects based on where they went to school, what they studied, their background, resume, etc. In a DAO, members self-select into roles and work on projects based on their passions and the type of work they want to do.
Each time your DAO decides to do something, people will step up and do what needs doing and build what needs building. They'll organically gravitate into teams that get a website up, create a schedule, arrange for a reservation system, and so on.
You'll quickly begin to identify the talent you've attracted which, in turn, will inform the business or products you can build together.
As JUMP came to life, its Sky Club members began to submit proposals for funding to develop products that would funnel cash back into the DAOs treasury. The result is a symbiotic relationship between the DOA and the product.
DAO member Jason Keath proposed a PFP project that was inspired by the mission and narrative of Parachute, JUMP, and Sky Club. Jeff presented the proposal to the wider DAO community and shared the initial creative, noting that the project needed help in two areas: traits and a name for the collection.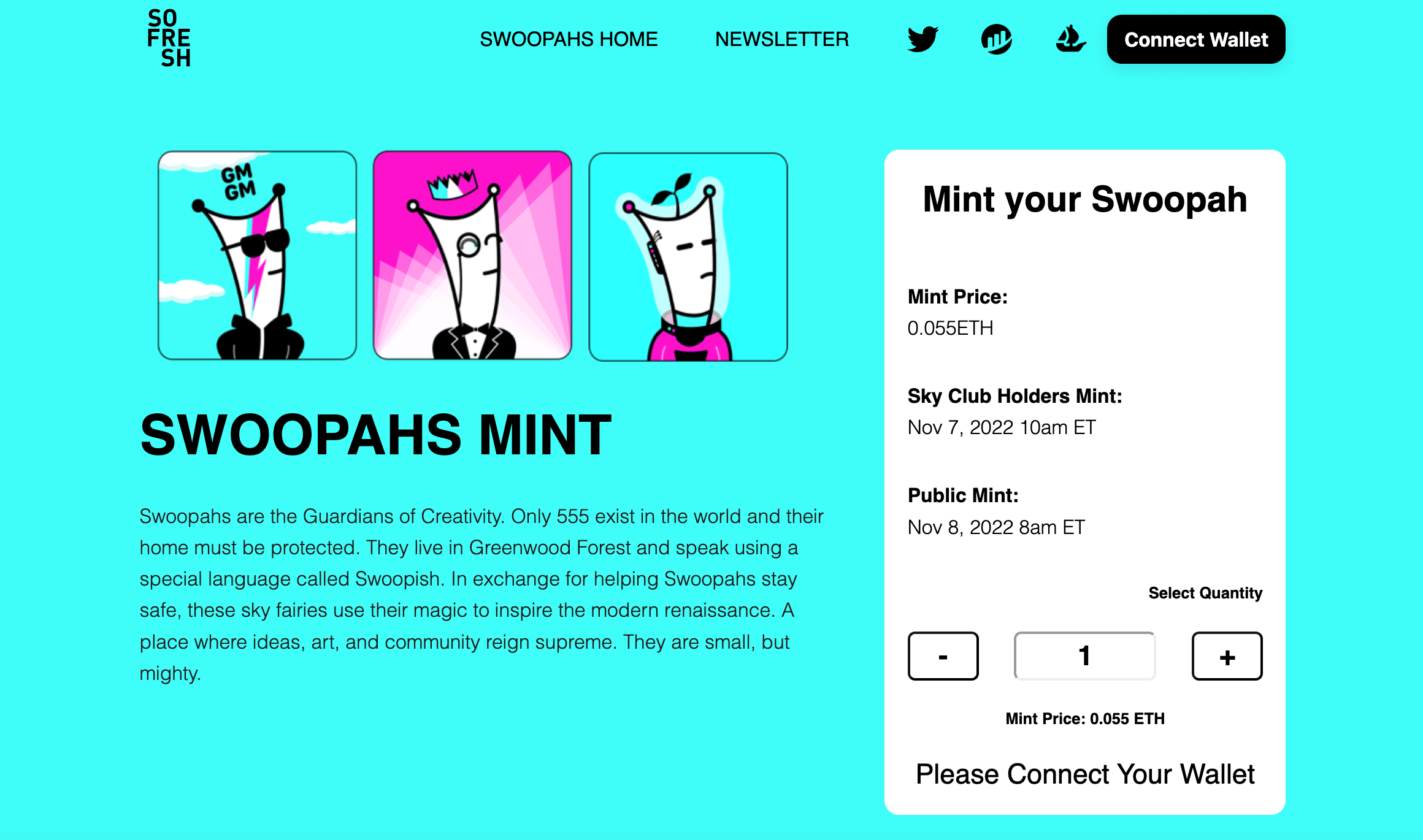 Throughout a two-month brainstorming process on Discord, community members come together to suggest multiple traits that represented the JUMP community and to choose the collection's name: Swoopahs— chosen because that the sound a parachute makes when it moves through the air.
More recently, Sky Club members worked together to launch JUMP News— a media/communication platform any Sky Club member can use to promote initiatives they're working on. By serving the communication needs of its members, Sky Club is creating value in terms of network and visibility.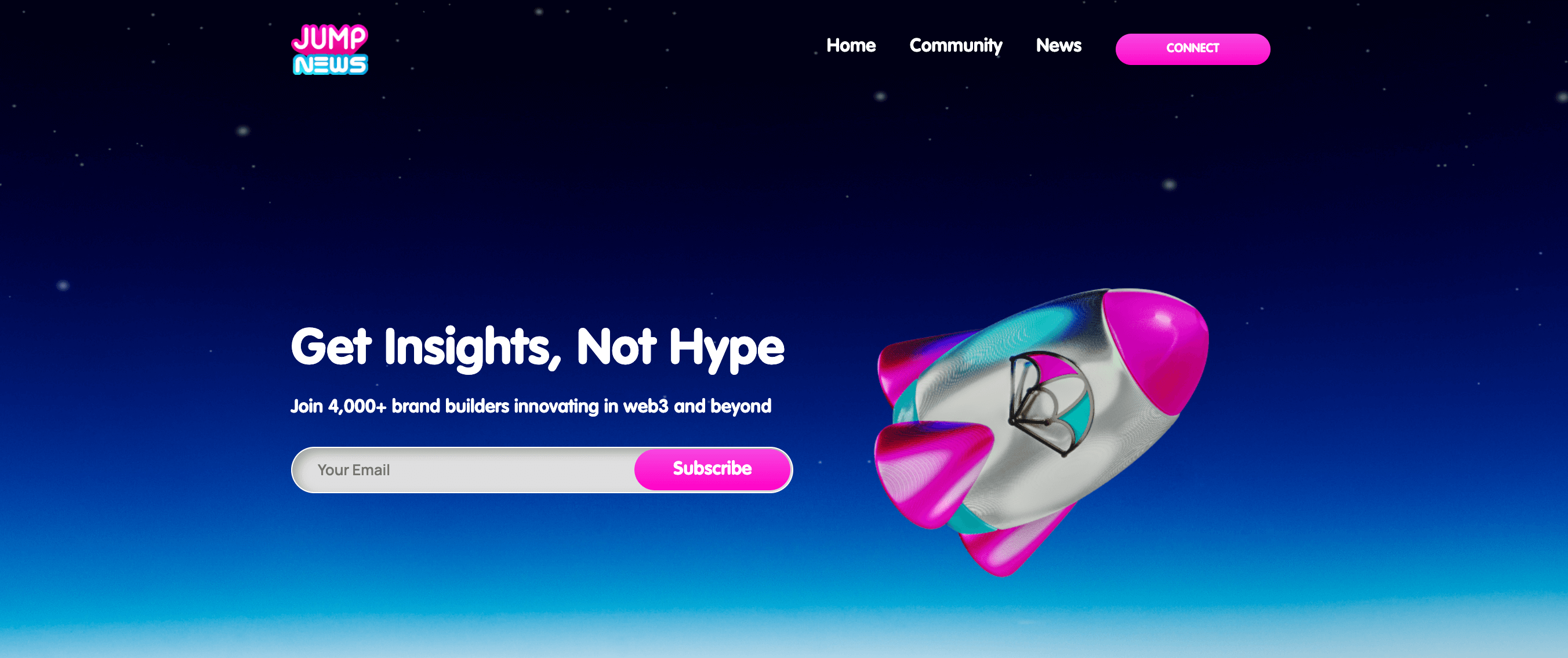 #4: How to Create a DAO for a Web3 Business: Create Real Value
There is an acknowledged value in developing a strong network for your DAO members and in giving those members unpaid access to the products you develop.
But when you think of DAOs in the form of an economic engine and business, the real value is realized in terms of two things: cash flow and assets. To achieve cash flow and obtain assets, you have to create real businesses or startups.
So far, there have been two of these real value-creation moments for Sky Club holders.
One is derived from Swoopahs NFTs. Today, 10% of sales from Swoopahs NFTs go to the Sky Club treasury and are earmarked specifically to fund proposals that help further education.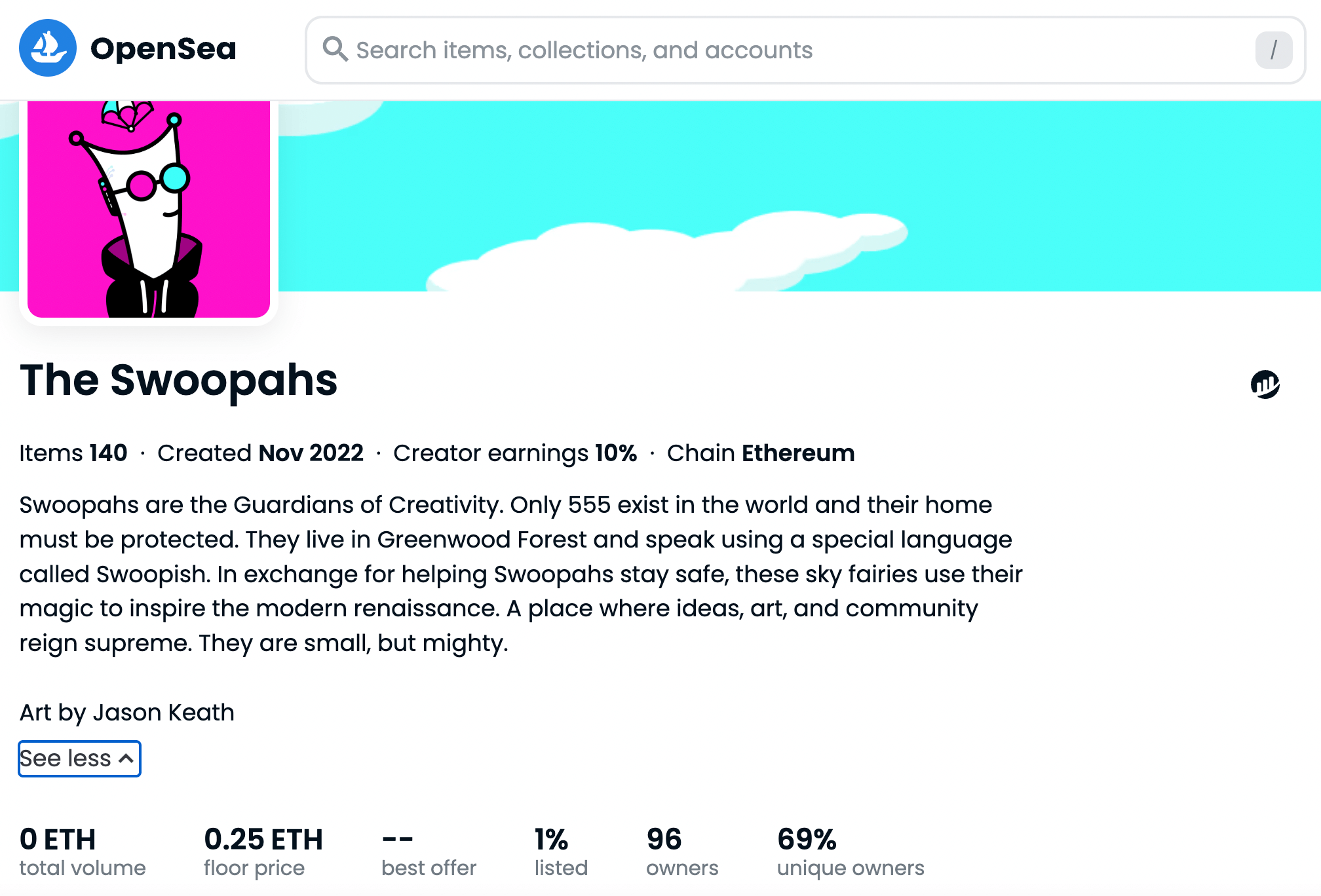 The other is derived from JUMP News, in two ways.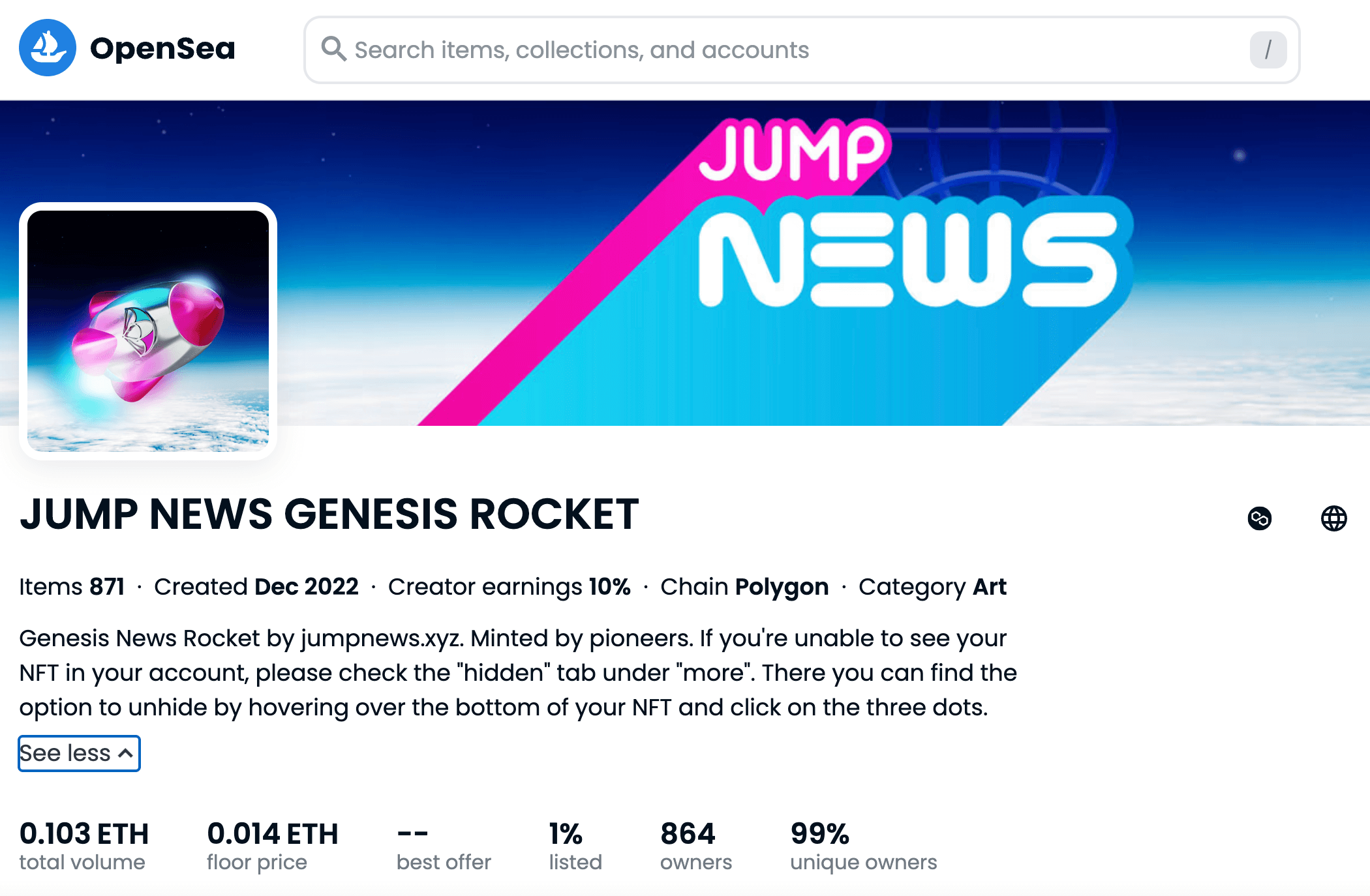 First, it generates revenue through sales of JUMP News Genesis Rocket NFTs. Second, when Sky Club NFT holders submit proposals to use their talents and be paid for helping the startup grow through SEO, PR, events, technical help, or other tactics.
The Sustainable DAO Ecosystem
As your DAO decides which projects or startups to work on, your NFT holders are incentivized to vet, vote on, and then contribute to each initiative because every success further strengthens the network and creates real value.
Further, each success will attract more businesses that want to partner with your DAO by contributing financially or by enriching your network. The latter is valuable because not every person in your DAO is going to bid on every project.
Could your DAO be run without using a token? Technically yes but stipulating token ownership as a prerequisite for joining your DAO helps ensure the network stays strong. Additionally, tokens are key because NFTs and digital wallets verify access to the DAOs treasury.
Other Notes From This Episode
Where to subscribe: Apple Podcast | Google Podcasts | Spotify | Amazon Music | RSS
✋🏽 If you enjoyed this episode of the Web3 Business Podcast, please head over to Apple Podcasts, leave a rating, write a review, and subscribe.
Disclaimer: The information provided on this website is provided solely for educational purposes and does not constitute any advice, including but not limited to, investment advice, trading advice or financial advice, and you should not treat any of the website's content as such. Social Media Examiner recommends that you independently research any information contained on this Website and that you speak with an investment professional before making any decision to purchase, trade, hold or sell cryptocurrency. Nothing herein should be treated as a recommendation to buy, sell or hold cryptocurrency. Social Media Examiner cannot guarantee the accuracy of any information listed on the website and is not responsible for any missing or wrong information. All information is provided as is and should be used at your own risk. Social Media Examiner disclaims all responsibility and liability for your use of any information found on the website.