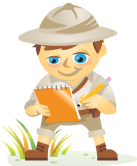 Salesforce is the dominant customer resource management (CRM) system, and according to the company, it's used by more than 77,000 businesses.
In response to the increasingly social nature of the web and the need for collaboration, Salesforce has introduced a social and collaborative function for its users called "Chatter."
Similar to a combination of Google Wave, Twitter and Facebook, Chatter allows users to form a community within their business that can be used for secure collaboration and knowledge-sharing.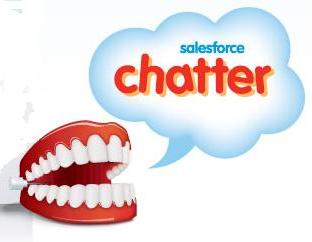 The application is free to people who already have a Salesforce account, and it is available for a $15 per user fee to businesses that don't already use Salesforce, albeit with limited features.
To decide if Chatter is right for your business, check out these key features and drawbacks.
Pro #1: Follow Documents as Well as People
For teams collaborating on a big presentation or proposal, this feature is awesome! You can receive updates on the progress of any document, whether it's a PDF, PowerPoint, or Word doc, and respond with guidance or comments to your colleagues in real time. This is a killer app for businesses that have dispersed workforces.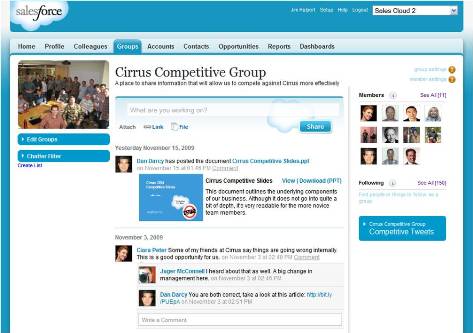 Pro #2: Follow Specific Service Records or Sales Cycles
Tracking the lifecycle of a customer service request or sales prospect is an incredibly valuable feature of Chatter. Managers especially may find this tool useful, as it gives them a top-level view of the progress on all key accounts. This is also a useful tool for attributing activity to individual employees.
Pro #3: Integrate Twitter Data into Your Profile
The Chatter system makes it easy to follow companies or individuals from within your broader Salesforce profile. The integration allows for data from companies to be appended to their internal records, so you can see the latest news from businesses while processing additional deliverables for that company.
Lead the Social Charge Instead of Playing Catch Up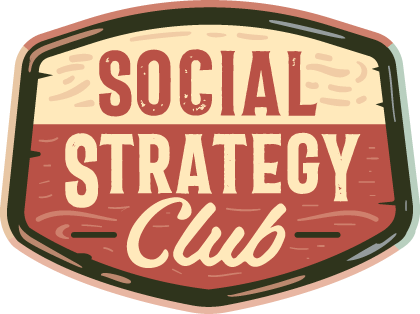 Sick of wondering "What now?" everytime a social platform changes or the market shifts?
Get a look at where the social media marketing industry is headed—before it happens—with insightful trends analysis delivered weekly.
Let the Social Strategy Club be your secret competitive advantage.
CLICK TO LEARN MORE
Pro #4: Collaborate Securely
Using public social network tools to collaborate can leave important proprietary information out in the open, which no business wants to do. Chatter enables the same ease of use and accessibility of public social networks, but all collaboration takes place in Salesforce's secure cloud, which tens of thousands of businesses already trust with highly sensitive information.
Pro #5: Post Status Updates Within Salesforce
Knowing what your key employees and teammates are doing during the workday can dramatically increase productivity and the quality of work, as this ability lowers distractions and enables more knowledge-sharing.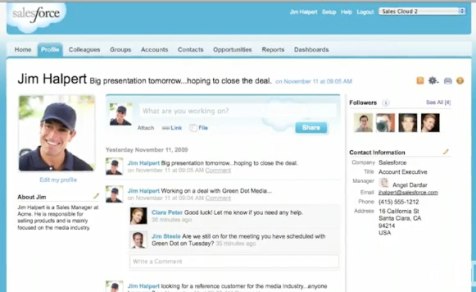 Con #1: Need to Be a Salesforce User for Full Access
Salesforce licenses cost more than $700 per user per year for the professional version. If your business is not using Salesforce currently, this can be a hefty investment. Also, non-sales employees likely do not have licenses for Salesforce, which could restrict the benefits you gain from beginning to use Chatter for projects.
Con #2: Best for Mostly Large Organizations
Because it is an enterprise-grade solution for an enterprise-grade sales management platform, very large businesses have the most to gain from implementing Chatter. Smaller firms with fewer locations have less need for this sort of collaboration, and moderately priced solutions like 37Signals' Basecamp and Campfire might by better-suited to their needs.
Conclusion
Get Expert Social Media Marketing Training from the Pros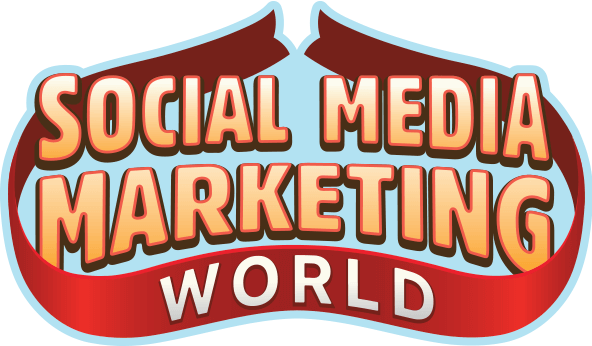 Want to get ahead of the competition or learn how to diversify your strategy?
Learn from dozens of the industry's most trusted experts, rub elbows with other smart marketers, and take your marketing to the next level during this 3-day event in sunny San Diego, CA.
CLICK TO LEARN MORE
Overall, Chatter feels like a big step in the right direction for sales organizations to get more social and community-oriented with their sales approach. The application can decrease duplicated work, increase the efficiency and speed at which a sales team acts on opportunities and improve internal communications. Though it's rather costly and probably more useful for large businesses, Chatter is powerful enough to warrant further exploration of your business needs.
What do you think about Chatter? Have you tried it out? Leave your comments in the box below.
Experience The World's Largest Social Media Conference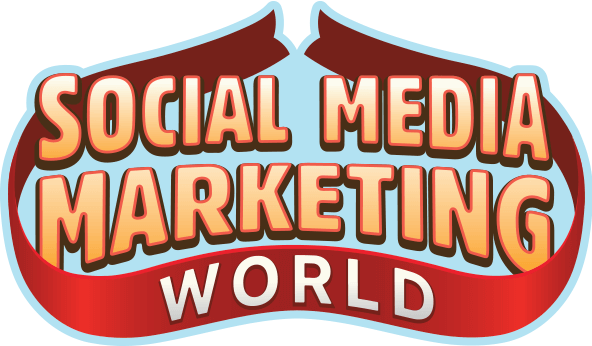 Quality marketing training, actionable takeaways, and beneficial connections—that's just a fraction of what you can expect at Social Media Marketing World! Join thousands of smart marketers in sunny San Diego this spring and level up your marketing.
🔥 Sale ends Tuesday! 🔥
GET TICKETS NOW