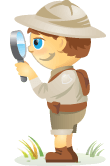 Welcome to our weekly edition of what's hot in social media news.
To help you stay up to date with social media, here are some of the news items that caught our attention.
What's New This Week?
LinkedIn Introduces LinkedIn Elevate: LinkedIn Elevate is "a new product that helps companies and employees curate high-quality content, share easily to social networks and measure the impact."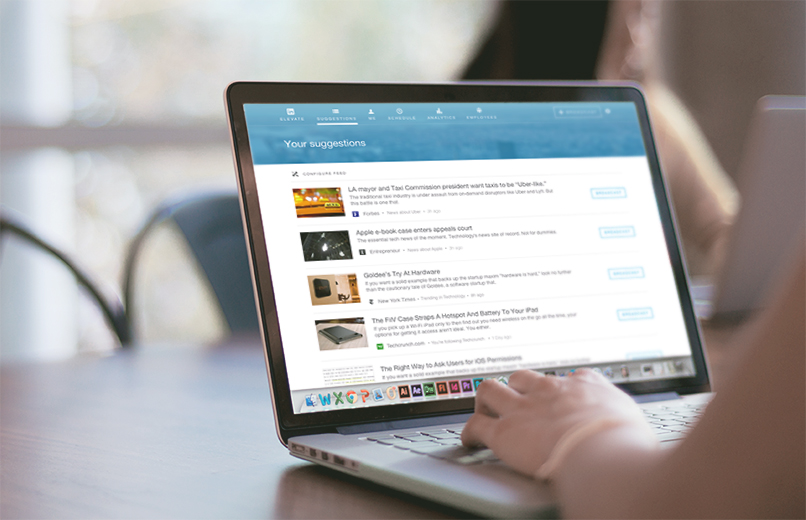 Twitter Redesigns Embedded Tweets: "This latest design makes it easier to tell engaging stories by beautifully integrating tweets into your content."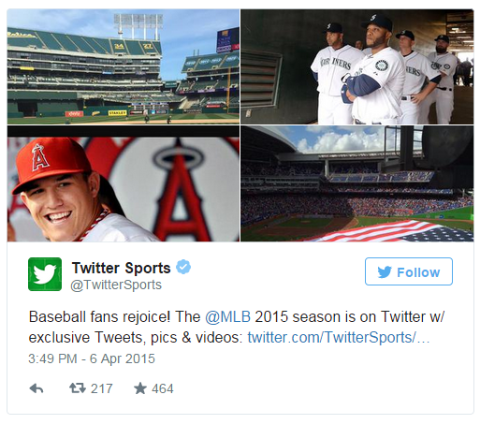 Tumblr 4.0 Launches on iOS: Tumblr released a huge iOS update with "almost too many new features to list."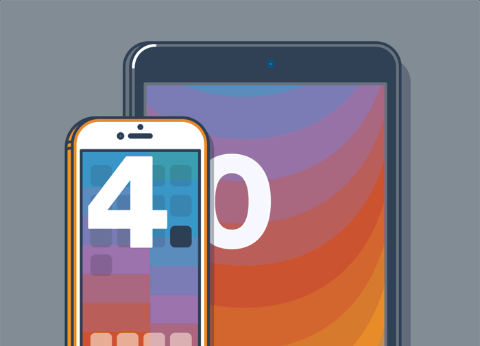 Twitter.com Gets a Refresh: Twitter is "making a big change for the many millions of people who visit every month who don't log in, but still want to know what's happening."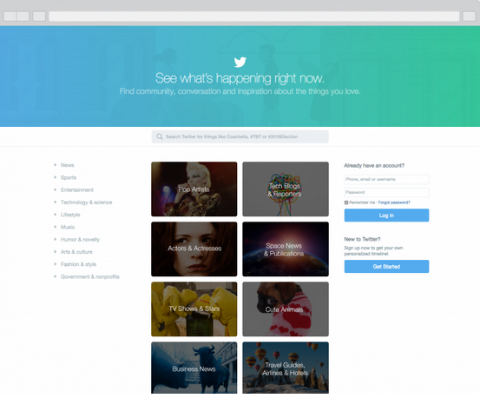 Foursquare Launches Pinpoint: "Marketers can now look beyond website visits to accurately target millions of consumers based on the places they go in the physical world."
Other social media news worth following:
LinkedIn and Marketo Announce Joint Marketing Solution: The integration of LinkedIn Lead Accelerator with Marketo's Engagement Marketing Platform will "further enable marketers to engage the right professionals with the right content as they make their way through the purchase decision process."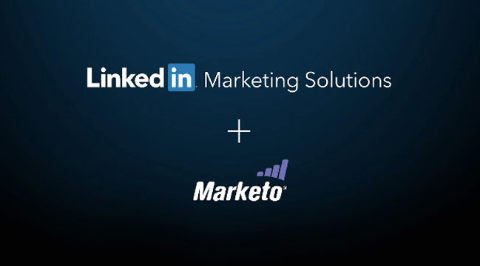 Hootsuite and Tagboard Partner to Capture Social Content for Display and TV: "Hootsuite has integrated with Tagboard, an innovative social media display tool, to provide an easy way to capture social content and incorporate it into on-air broadcasts, live event screens or on digital platforms."
Snapchat Reveals Dynamic Geofilters: Snapchat "revealed a new style of geofilters that change throughout the day to tell friends what they're looking at."
Here's a cool social media tool worth checking out:
BridgeX: An app that allows you to share contact info and social media profiles at once.
Your Guide to the Future of Business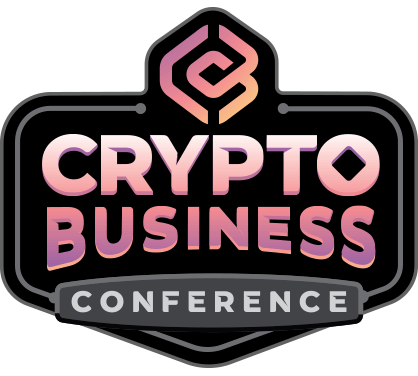 The Web3 renaissance opens up new opportunities for entrepreneurs, creators, and marketers who are ready to embrace the changes. But, who can you trust?

Introducing the Crypto Business Conference; a premium event for anyone who wants to learn how to put Web3 to work for their business.

Join us in sunny San Diego, California, for the first-ever crypto conference for business pioneers…not finance and tech nerds. You'll get actionable, business-building ideas from proven innovators—without all the techie jargon.
CLAIM YOUR SEAT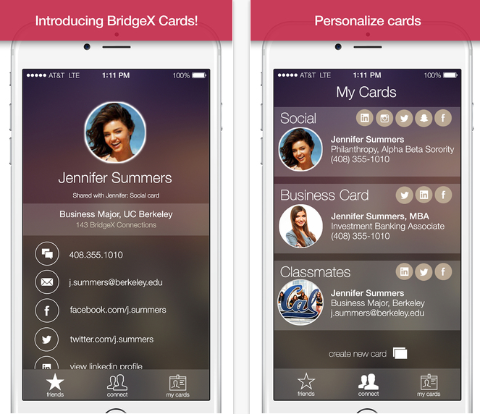 Weekly Video Tip:
How to Set Up Permissions on Your Facebook Profile and Pages
Launch Social Projects Faster and Easier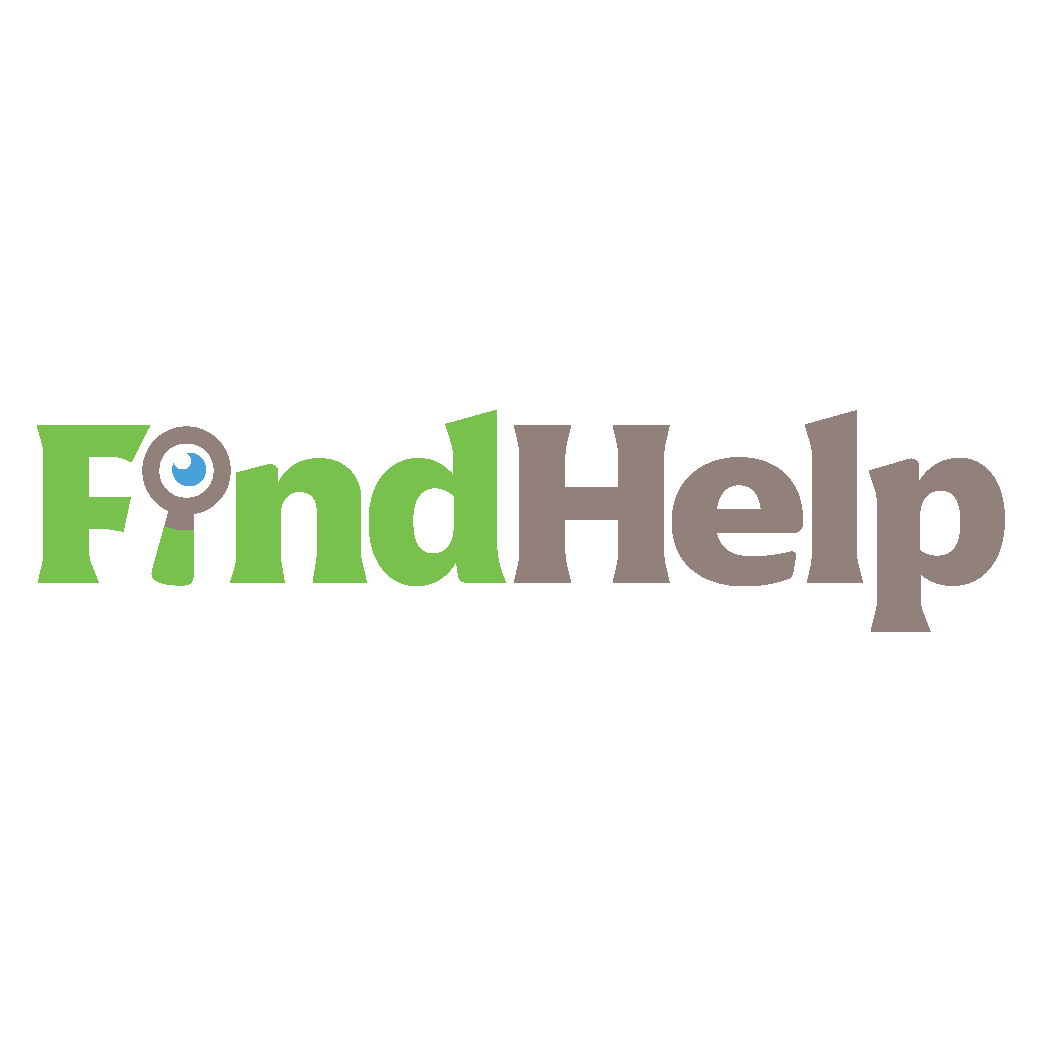 Looking for a content creator, campaign manager, or strategist for your social channels or a special project?

Find the right expert for even the most complicated project or campaign in just a few clicks with our new FindHelp marketplace. You'll have more time to focus on other areas of your business without sacrificing your social presence. Browse highly qualified Facebook and Instagram experts today.
FIND HELP TODAY
Join the Social Media Marketing Society
At Social Media Marketing World 2015, Social Media Examiner announced the Social Media Marketing Society, a new online community to help marketers stay on the leading edge of social media. Designed to help you avoid trial and error and focus on what works to market your business, the Society will feature live expert webinars, Q&A sessions and a discussion forum where you can get all of your questions answered.
Join the Founder's List now to receive exclusive video courses with actionable ideas that you can use immediately to improve your marketing—free. ONLY Founder's List members will be invited to join the Society when it launches in late April 2015, so register today at http://www.socialmediaexaminer.com/society/.
.
Some interesting studies to note:
The Consumer Conversation Report: A new report from Econsultancy and IBM shows a huge gap between marketers' intentions and their customers' satisfaction. Based on two separate surveys of marketing managers and consumers in Q1 2015, the study shows that 81% of consumer brands say they have a "working holistic view" of their customers. Meanwhile, most consumers don't feel understood by brands, not even by their favorite ones. Only 37% say their favorite retailers understand them and only 35% usually find their communications relevant.
Writing an Effective Blog Headline: A new report from HubSpot and Outbrain, "How to Write Effective Titles and Headlines," analyzed data from more than 3 million paid link headlines from Outbrain's network to examine how titles can affect CTRs, engagement and conversions. The study found that headlines with bracketed clarifications in the headline (+38%) and the words "photo" (+37%) and "who" (+22%) generated the biggest increases in clicks. However, titles suggesting that the content includes instructions with words like "how to" (–49%) and "tip" (–59%) prompted reader aversion and significantly reduced CTR.
Who Is Driving Enterprise Innovation in Social Media: A recent report from Leadtail and Brightidea identified and profiled the top 40 leaders in enterprise innovation on Twitter. Each innovator, as well as his/her top five hashtags, @mentions, link sources and influencers in terms of sources, people and publications, are shared in the report. The top five publications and sites cited during the study period included YouTube, Forbes, the Harvard Business Review, TechCrunch and the New York Times. Instagram, LinkedIn and Twitter were also included in the list of influential sites.
Understanding the Customer Journey: According to research from Econsultancy and ResponseTap, the complexity and growing number of touchpoints across the digital and physical worlds is the most significant obstacle for understanding the customer journey, with 35% of digital marketers and ecommerce professionals citing it as a top barrier. Only a minority of organizations is using a variety of methods for connecting online and offline customer journeys, including loyalty programs and point-of-sale data collection.  Nearly half (47%) of those surveyed say that the digital part of the business is driving customer journey initiatives. This is twice the portion of companies that say that offline drives this.
Industry Report: Customer Service Software: A recent report from Software Advice studied the customer service technology marketplace and found that the number of software vendors offering social media tools for customer support has increased by 150% since 2010 and continues to rise. Customers are demanding more advanced social media management and customer service tools, so software vendors are responding to this need.
Missed Social Media Marketing World?
.
Social Media Marketing World 2015, which took place last month, was attended by thousands of marketers. With the virtual ticket, you can watch more than 100 value-packed sessions from the comfort of your office chair—for a fraction of the cost of attending live.
Hear testimonials from our 2014 conference speakers.
Click here to check out all of the speakers and the agenda, watch our video and grab your virtual ticket.
What do you think? Please share your comments below.
Curious about NFTs, DAOs, and Web3?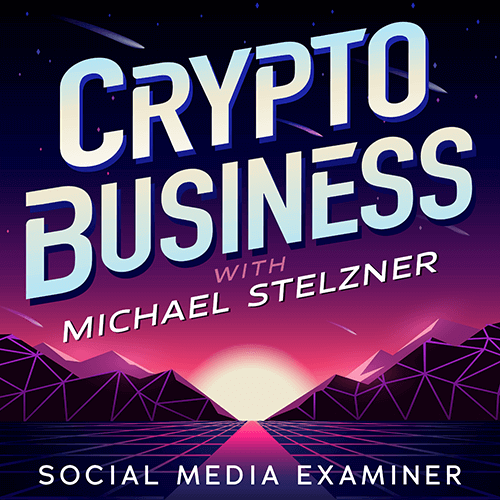 Follow the Crypto Business podcast to find out how NFTs, social tokens, DAOs (and so much more) will affect your business in the near future.

Every Friday, host Michael Stelzner interviews leading industry experts about what works right now in Web3 and what to expect in the future, so you can prepare your business for the shift, even if you're a total newbie.
FOLLOW THE SHOW