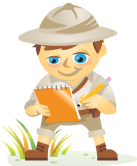 Do you want to write a book but don't know where to start?
Or perhaps you have a manuscript that hasn't been published.
If so, this article is just for you.
These days it is next to impossible to get a major publisher interested in a book deal, particularly when you're a novice writer without an established platform. As far as they're concerned, you're too risky and they'll avoid you like the plague.
So what do you do?
Well, Guy Kawasaki, co-author of APE: How to Publish a Book, would tell you to self-publish.
"Self-publishing enables you to determine your own fate. There's no need to endure the frustration of finding and working with a publisher."
Not that self-publishing is easy! In fact, Guy calls it a "mystifying, frustrating and inefficient task" if you don't know what you're doing.
Then why bother?
Because the publishing industry is in turmoil.
Guy explains the constraints of traditional publishing—logistics and limitations of shelf space, of access to printing presses, editing, production expertise and shipping of physical books. As a result, someone has to act as a filter to decide what gets printed and what doesn't—and it's not pretty.
On the other hand, self-publishing is unrestricted, accessible and shelf space for ebooks is infinite. If you know what you're doing (you can read the book to learn), self-publishing will open doors of opportunity that would otherwise remain firmly shut.
Here's what you need to know about APE the book.
Authors' Purpose
Guy Kawasaki and Shawn Welch are seasoned writers.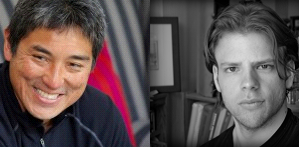 Between them they have written 16 books (including APE). So when Guy decided to self-publish his previous book, What the Plus!, he was stunned at how difficult the process was. In fact, had it not been for his friend Shawn who explained the complexities of self-publishing, he would have hit a wall.
Get Your FREE Course: Web3 for Beginners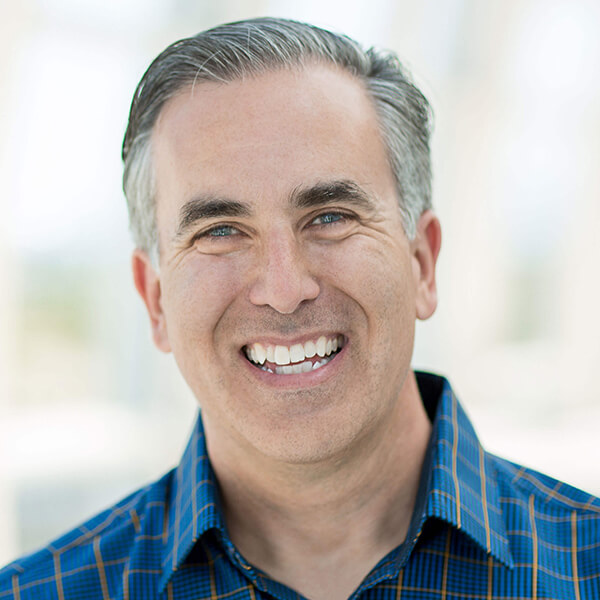 Curious about Web3, but don't know where to start or who to trust?

Introducing Web3 for Beginners, a course taught by Michael Stelzner, the founder of Social Media Examiner.

Learn the basics of Web3 and apply it to your business with this FREE comprehensive course.
CLICK HERE TO GET FREE ACCESS
Together Guy and Shawn decided to write a book to help novice writers who are considering self-publishing. They humanize the publishing process, and remove all knowledge barriers that would otherwise make the experience traumatic.
What to Expect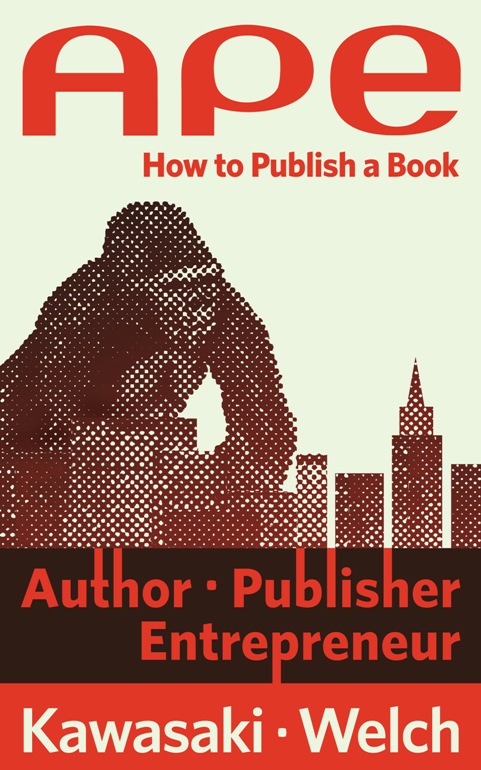 If you've never written a book before, you'll learn why you should write one, and why you shouldn't. If you've never been published, you'll figure out how to go from manuscript to book. And if you want to turn your book into a cash cow, you'll learn how to do that too! Some other interesting things you will learn are:
How to write your book
How to avoid that "self-published look"
How to price your book
How to sell your book through Amazon, Barnes & Noble, and others
How to share your book on social media
And much more!
Highlights
APE is about empowering people who want to write their own book without giving up control to a publisher. To do this, you have to become an author, a publisher and an entrepreneur (APE). Here's a glimpse of what that looks like:
#1: Author
Before you write a book, ask yourself, "What am I trying to achieve?" Most people write books for the wrong reasons—to make money, to become a thought leader or because "everyone says I have a good story." How typical. Why not take four and half minutes to check out this video and see if you're a "typical author" (featuring Siri!).
A good writer seeks to enrich people's lives; for example, to entertain, provide knowledge, promote understanding, further a cause and so on. If it has to be about your personal goals, let it be because you want to master a new skill. This way if no one reads your book, at least you went out on a limb, took on an intellectual challenge and learned something new.
Being an author is a marathon. Guy's advice is to postpone self-criticism because if you're too harsh on yourself at the start of the writing process, chances are you might convince yourself that your book isn't good enough to finish.
#2: Publisher
A high-quality book needs extensive testing and copy editing. You don't need a traditional publisher to do these tasks, but you cannot eliminate them either. Here's a cost estimate for publishing a 300-page book:

Remember, your goal is to produce a book that reads, looks and feels like any book from a major publisher. So don't try to take shortcuts. However, you can get great feedback and save some money by following these tips: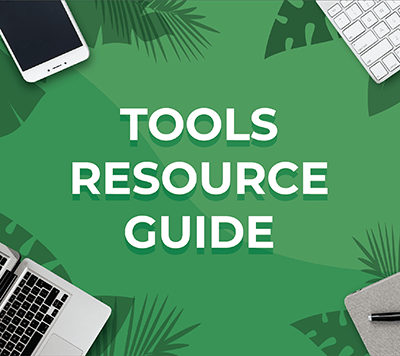 Looking for something to make your life easier?
Discover the tools we recommend to drive engagement, save you time, and boost sales across your entire marketing funnel or business.
Whether you need help planning content, organizing social posts, or developing your strategy, you'll find something for every situation.
FIND YOUR NEXT FAVORITE TOOL
Editing. Get your family, friends, co-workers or niche online communities to copyedit your manuscript. You can also do a Facebook Graph search of 'self publishing' to find people or groups that can help you. Other sites to check out for editing help are Review Fuse, WritersCafe.org, Critters Workshop and Critique Circle.
Appearance is everything! People will judge your book by its cover. An attractive cover shows your professionalism and increases the marketability of your book. To avoid that sloppy "self-published look," refer to the Chicago Manual of Style for numerous tips on grammar, style and presentation.
Distribution is another key process in book publishing. There are four ways to distribute your book: Online book resellers, direct sales, author-services companies and print-on-demand. Here's a decision matrix to help clarify your distribution channel options: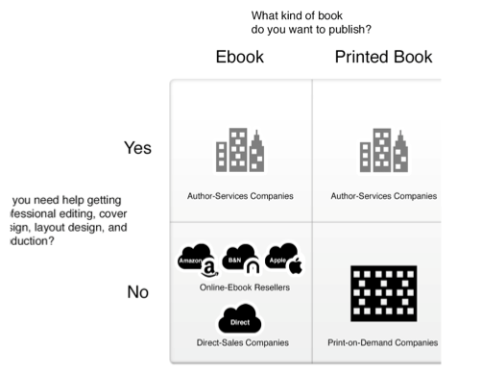 Bonus tip: If you're not interested in mass distribution and just want to print a couple of book copies to give away to family and friends, you can use the Espresso Book Machine, a print on demand (POD) machine that prints, collates, covers and binds your book in about five minutes!
#3: Entrepreneur
Usually "entrepreneuring" is the hardest and most neglected of APE's three roles because many authors don't understand marketing. (Side note: For Social Media Examiner readers, this should be a walk in the park!)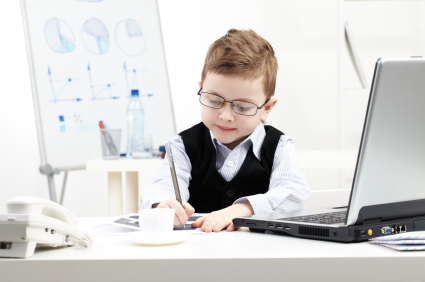 Your job is to turn the book project into a marketable product that people will want to buy. First you have to understand how people discover new books:
Friends and peers tell them about it
They read about it on blogs or websites
Amazon suggests it to them
They Googled a term and your book showed up in the results
They searched for an item on Amazon and your book showed up in the results
When they've found your book, people look at the star rating and the user reviews. Then they decide whether or not to buy it. So here are some tips to "guerilla-market" your book:
Use all your online and offline contacts and connections and offer a PDF version of the book to anyone who is willing to review it. (Cost: $0)
Use Google+ Hangouts on Air to broadcast your book and give it away. (Cost: $0)
Catalyze user reviews on Amazon within 48 hours of when your book ships—ask your social media connections and the people who wrote a blurb on your book. Also don't forget to contact Amazon's Top Reviewers as well. (Cost: $0)
Make it easy for others to review your book by putting all background material (e.g., author's bio, picture, book cover image, book specs, blurbs, etc.) in one place such as a landing page on your website. (Cost: $0)
Remember your activities as an author don't end when your book is published. You should market your book for as long as people want to buy it.
Personal Impressions
Having read some of his other books, I know how passionate Guy gets about a subject he loves. Likewise this book is seasoned with his enchanting, humorous personality (he writes most of the book, by the way).
But what struck me about APE is how honest and pragmatic it is. It's remarkable to see how he exposes the very publishing model that made him a New York Times bestseller! Though even as a self-publishing advocate, he cautions that ebooks make up only 10% of total book sales in the U.S.—one of the huge doses of reality in this book.
So here's the good news. If you're aspiring to become a published author, APE's message is that you don't need a publisher to get your story out. It's a great time to be a writer and this time around, the system is rigged in your favor. Why not pick up the book and get started on your self-publishing adventure!
Social Media Examiner gives this excellent book a 5.0 star rating.
Your Turn. What are your thoughts on self-publishing? Please share in the comment box below.
Get Your FREE Course: Web3 for Beginners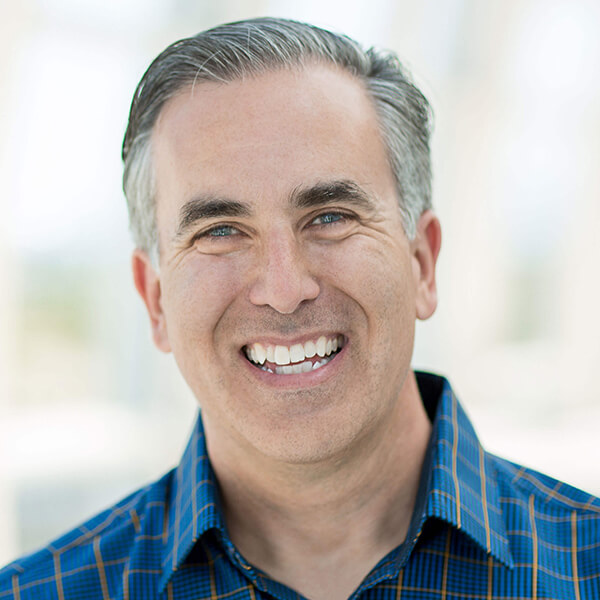 Curious about Web3, but don't know where to start or who to trust?

Introducing Web3 for Beginners, a course taught by Michael Stelzner, the founder of Social Media Examiner.

Learn the basics of Web3 and apply it to your business with this FREE comprehensive course.
CLICK HERE TO GET FREE ACCESS