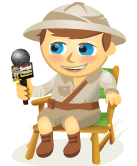 In this video I interview Jay Berkowitz, author of The Ten Golden Rules of Internet Marketing Workbook.
Jay shares an innovative way to beat your competition using special social channels and critical tips on how to improve your social media marketing.
Be sure to check below for the other takeaways.

In this video you'll also learn:
Get Instagram Marketing Training - Online!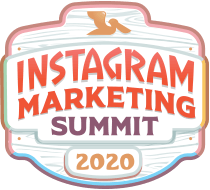 Want to improve your engagement and sales with Instagram? Then join the largest and best gathering of Instagram marketing experts as they share their proven strategies. You'll receive step-by-step live instruction focused on organic Instagram marketing, content creation, and Instagram ads. Become the Instagram marketing hero for your company and clients as you implement strategies that get proven results. This is a live online training event from your friends at Social Media Examiner.
CLICK HERE FOR DETAILS — SALE ENDS JULY 7TH!
Why you should listen first to monitor what's happening then go out and make friends
How the 3 "E"s help improve your social participation
Why the first Golden Rule is there are no rules
How his podcast only has 30 direct competitors (compared to his blog with millions)
How to get experts on podcasts using Technorati and WeFollow
Where social media is going
Jay's busy with his Internet Marketing Club which is free to join. Be sure to check out Jay's website Ten Golden Rules and the Ten Golden Rules Internet Marketing podcast.
Want to find out more about video?  Read these Social Media Examiner articles with tips on video marketing and YouTube marketing secrets.
What do you think?  Do you like Jay's ideas?  Please comment below…