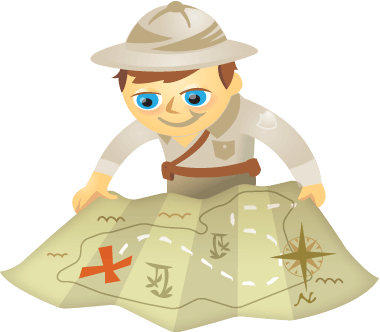 Is more than one person involved with your social media marketing?
Are you looking for a way to improve collaboration on marketing projects?
Whether your team is within an office building or scattered around the world, Slack's third-party app integrations make it easy to create a customized collaboration center.
In this article you'll discover how to customize Slack for social media team collaboration.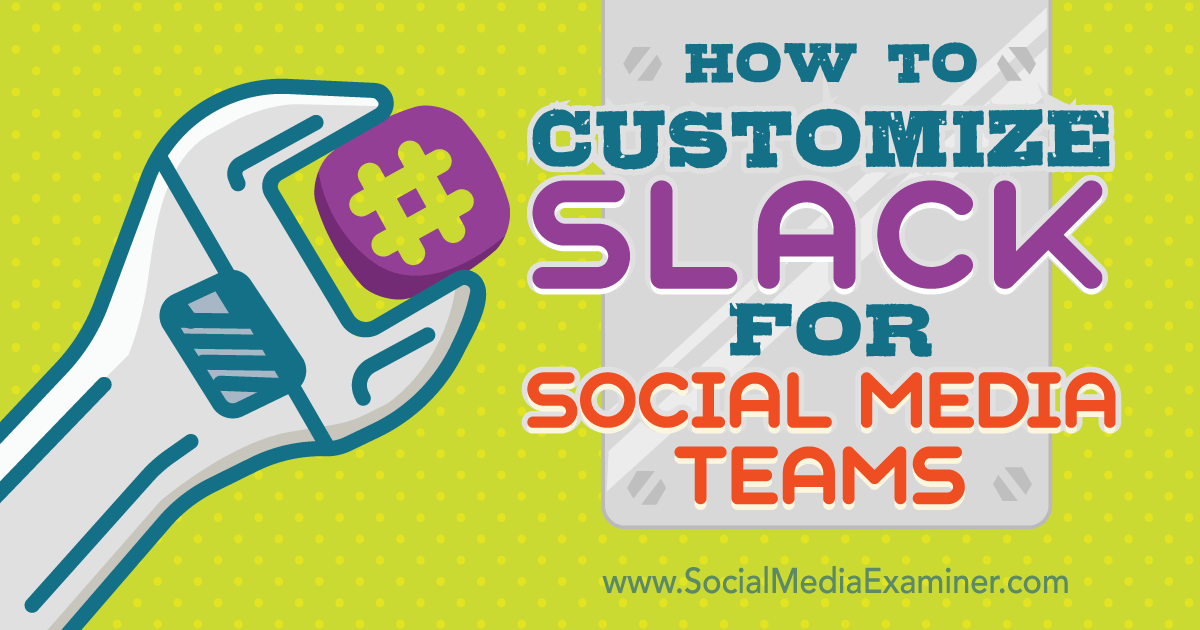 Listen to this article:
Where to subscribe: Apple Podcast | Google Podcasts | Spotify | RSS
Why Slack?
Slack, an online communication tool for teams, is designed to replace email.
Team conversations take place in chat rooms, or "channels." You can create channels for different projects or topics. You can also direct message individuals and select groups of people. All of the content that you post on Slack is searchable, including files, conversations, people, and notifications. Just enter a keyword or two in the search box at the top right and press Enter.
Slack will integrate with many third-party tools, such as Google Drive, Trello, Dropbox, Heroku, Crashlytics, GitHub, Runscope, and Zendesk. It also will support community-built integrations.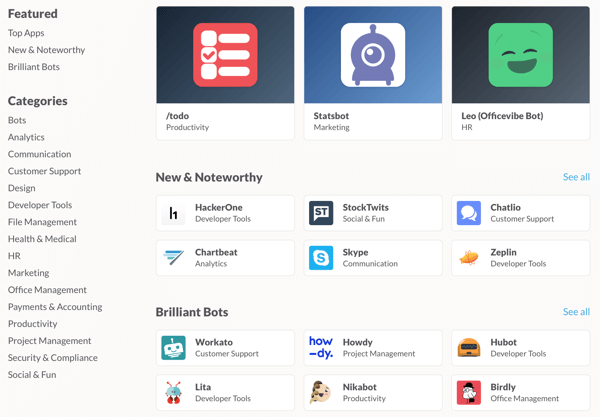 Here's how to integrate third-party tools with Slack and use key Slack features to communicate with your social media marketing team.
#1: Choose Apps to Integrate With Slack
Slack allows you to connect a variety of third-party apps. Explore the directory to find apps that will help your team. Screenhero and Google Hangouts are two communication apps in particular that you'll likely want to connect to your team's Slack account.
Screenhero
Screenhero is an app that lets your team use screen sharing for collaboration.
Screen sharing is an easy way to present your ideas to the group without having to send files back and forth. Everyone can jump in and get problems solved quickly and efficiently without wasting time on logistics.
You can initiate screen sharing with your co-workers by using the "/username" command. Coolest of all, Slack allows everyone to use their own cursor to point out elements in the shared screen.
Get Everything You Need to Become A Better Marketer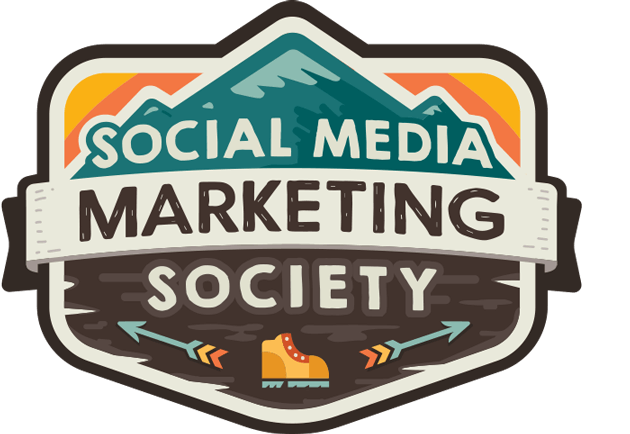 Looking for a one-stop-shop for marketing greatness? Try the Social Media Marketing Society to boost results and become a better marketer through deep-dive training and an always-on community of marketers. The path to better marketing begins in the Society.
START YOUR TRIAL TODAY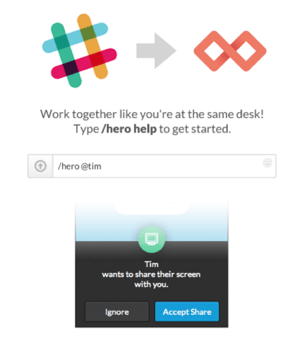 Google Hangouts
No matter how much you love using Slack, not all of your vendors and clients are going to feel the same way. This is where Google+ Hangouts' Slack integration comes in handy.
Google+ Hangouts chat is the perfect way to communicate quickly and efficiently with people who work outside of your Slack environment. You can also integrate a Hangouts chat with any communication method on Slack: channels, private groups, or direct/group messages.
You don't have to switch between the two applications, which is a huge timesaver. Plus, it provides everyone with easily searchable instant messages. Both you and the other party keep a record of each conversation.
#2: Install App Integrations
To connect third-party apps with Slack, go to www.slack.com/apps. In the search box at the top of the page, enter the name of the app you want to integrate with Slack.
Put Google Analytics to Work for Your Business (Online Training)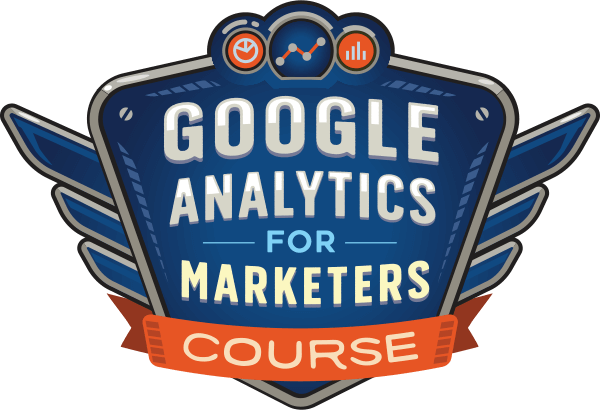 Ever thought, "there's got to be a better way" when it comes to tracking your marketing activities? Are you forced to make decisions based on limited data? With the right training, you can use Google Analytics to measure all of your marketing efforts with certainty.
You'll stop the leaks in your ad spending, justify your marketing spend, gain the confidence you need to make better marketing decisions, and know what's working at every step of the customer journey. Let the world's leading analytics pro show you the way. Check out our new Google Analytics for Marketers course from your friends at Social Media Examiner.
CLICK TO LEARN MORE: ANALYTICS TRAINING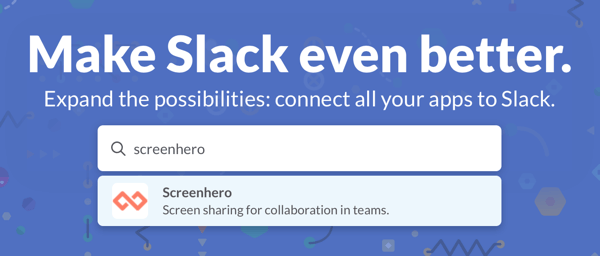 Once you select the app, you see a page with details about it. Click the Install button to install the app to your team's Slack account.

On the next page, click the Add [app name] Integration button, and the app will be installed.

Next, you have the option to customize the username and icon for the integration.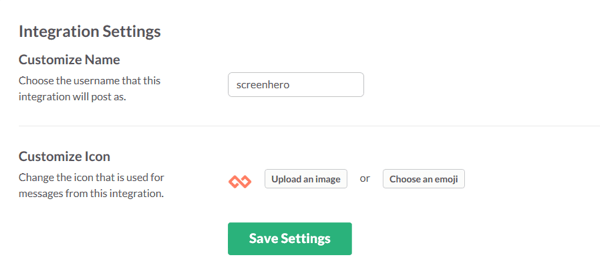 After you make your changes, click Save Settings.
#3: Explore Other Slack Features
Three of the most useful (and fun) built-in Slack features are Quick Switcher, Recent Mentions, and Create Your Own Emojis. Here's how to use and access these features.
Quick Switcher
Quick Switcher is the fastest way to jump to a conversation in Slack. To open the box below, press Command+K on the Mac or Ctrl+K on Windows.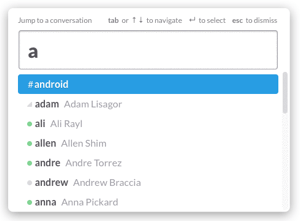 You can now quickly navigate a list of your channels, groups, and direct messages.
Tip: Quick Switcher is just one of many features you can access with a keyboard shortcut. To see the full list of shortcuts, press Command+? on the Mac or Ctrl+? on Windows.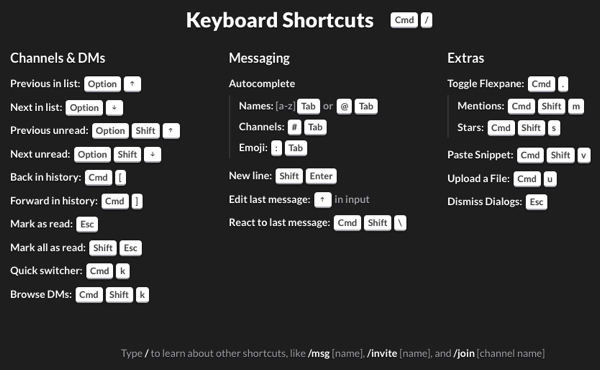 Recent Mentions
Another handy feature is Recent Mentions. When you want a specific team member to take notice of a conversation, @mention him or her in your message.
To check your recent @mentions, click the Mentions & Reactions icon (@) in the top-right corner. You'll see a list of every time your name has been mentioned in a conversation. Click on one of the mentions to go directly to that conversation.
Create Your Own Emojis
Custom emojis are easy to create, although you need administrative rights to do so. To get started, click on your team's name to open the Team Menu and then select Customize Slack.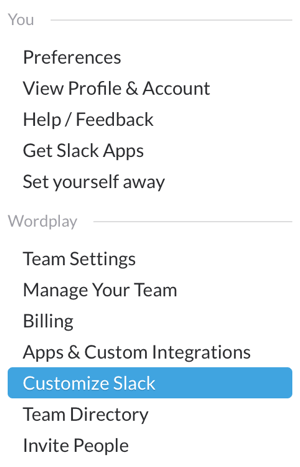 On the next page, click on the Emoji tab and type in a name for your custom emoji.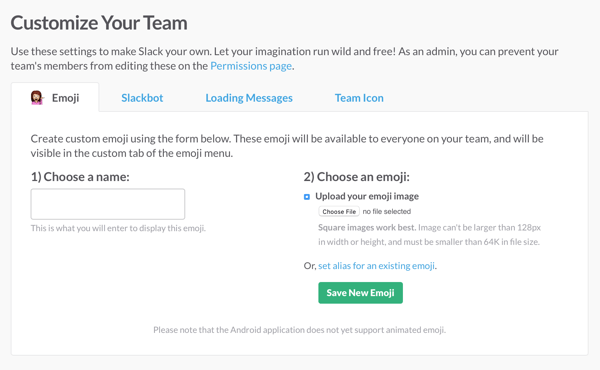 Next, click the Choose File button and select the image you want to use for your emoji. When you're finished, click the Save New Emoji button.
Conclusion
As we move away from a physical office culture towards an online communication style, tools like Slack continue to emerge. To get the most out of it, you'll want to connect the third-party apps your social media marketing team is already using and get to know key Slack features.
What do you think? Do you use Slack with your team? Are there other apps or Slack features that you use regularly? Please share your thoughts in the comments below.