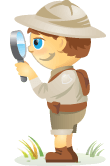 Welcome to our weekly edition of what's hot in social media news.
To help you stay up to date with social media, here are some of the news items that caught our attention.
What's New This Week
Google Separates Google+ From Its Products and Services: Over the coming months, Google plans to "move some features that aren't essential to an interest-based social experience out of Google+" and eliminate the need for a Google+ profile to "share content, communicate with contacts, create a YouTube channel and more, all across Google."
LinkedIn Announces a New Campaign Management Tool for Sponsored Updates and Text Ads: LinkedIn "completely redesigned and rebuilt the LinkedIn Campaign Manager to provide [their] customers more control and visibility over their LinkedIn campaigns."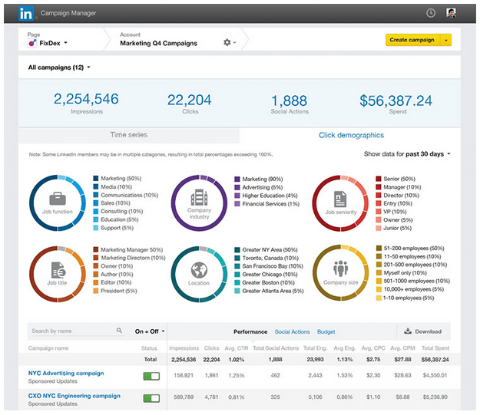 Periscope Adds Mute Option and Broadcast Stats: Periscope's latest iOS update offers "some great new goodies," including the option to mute notifications, improved search, continuous access to stats and a seamless transition when switching devices while watching a broadcast.
Facebook Enhances Security with a Quick Checkup: Facebook offers "a new tool called Security Checkup that makes it easier to find and use the security controls for your account."
Twitter Introduces Event Targeting
: Event targeting helps "activate around live moments, quickly and easily … discover and plan for these moments, learn more about the participating audiences through valuable insights, and with one click, create a campaign that delivers the right message to just the right users as the event unfolds."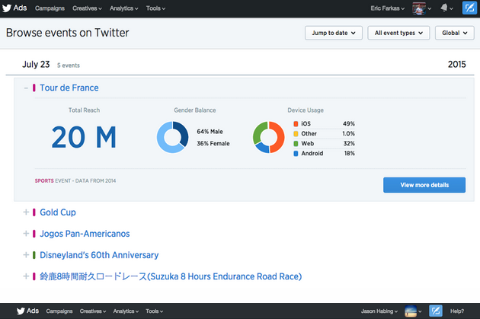 Twitter Releases a Native App for Windows 10: "The new Twitter for Windows 10 is a Universal Windows Application that gives you instant access to top tweets, photos and videos without requiring a login."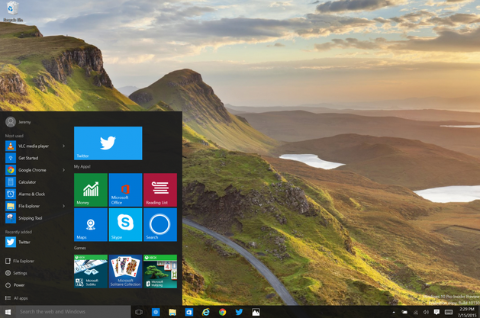 LinkedIn Reduces the Number of Emails Sent to Users: In response to member feedback, LinkedIn has "recently begun to make changes so that the emails you receive are more infrequent and more relevant."
More social media news worth noting:
Google Search Now Shows When Local Businesses Are Most Busy: Now users "can avoid the wait and see the busiest times of the week at millions of places and businesses around the world directly from Google Search."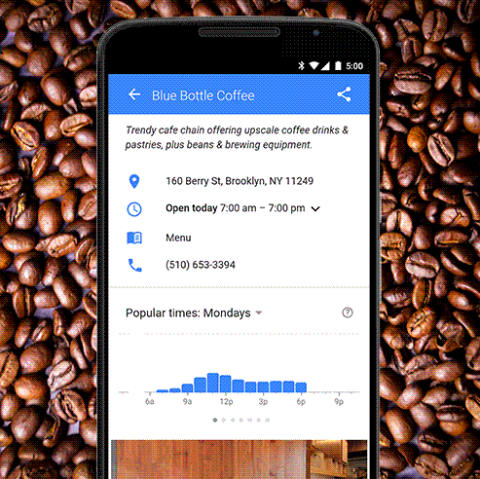 Google Introduces More Powerful Dynamic Search Ads: Dynamic Search Ads have "been enhanced and retooled from the ground up, and [are] now available to all advertisers globally."
Yahoo Introduces Live Video Texting App, Livetext: Yahoo Livetext "blends the convenience and ease of texting with the immediacy and vividness of live video, but without the audio" and is available on iOS and Android.
Blogging Platform, Medium, Takes a Strong Stance on Online Harassment: Medium will "reserve the right to suspend accounts or remove content, without notice, for any reason in order to protect their services, infrastructure, users or community."
LinkedIn Restores Contact Export Feature: Last week, LinkedIn turned off the .CSV file export tool as part of their "ongoing efforts to combat the inappropriate export of member data by third parties." In response to user backlash over the alternative data export process, LinkedIn immediately restored the .CSV download link.
Get YouTube Marketing Training - Online!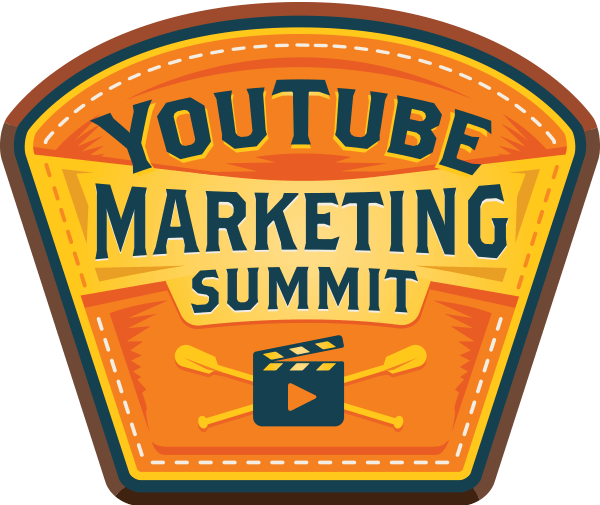 Want to improve your engagement and sales with YouTube? Then join the largest and best gathering of YouTube marketing experts as they share their proven strategies. You'll receive step-by-step live instruction focused on YouTube strategy, video creation, and YouTube ads. Become the YouTube marketing hero for your company and clients as you implement strategies that get proven results. This is a live online training event from your friends at Social Media Examiner.
CLICK HERE FOR DETAILS — SALE ENDS SEPTEMBER 22ND!
Other social media news worth following:
Facebook Completed Construction on its First Full-Scale Aircraft: Facebook announced the completion of Aquila, "a solar-powered unmanned plane that beams down internet connectivity from the sky."

YouTube Announces Upcoming Changes to Accounts and Commenting: "In the coming weeks, YouTube will no longer require a Google+ profile when you want to upload, comment or create a channel." Creators will be able to remove their Google+ profiles from their YouTube accounts in the coming month, but YouTube warns "do not do it now or you'll delete your YouTube channel."
Here are some cool social media tools worth checking out:
Socialbakers Builder: A social media management and publishing tool that now has "listening built in," which makes "generating leads from social easier than ever."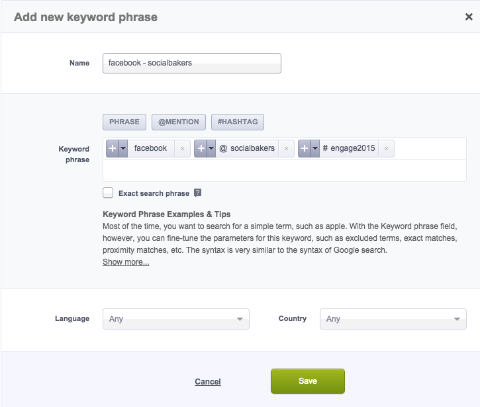 Swifty Bar: A WordPress plugin that adds a "sticky bar at the bottom of posts that shows category, post title, author, time needed to read article, share buttons and previous/next post links."

Weekly Video Tip:
How to Link Your Page or Profile to Your Articles When They Are Shared on Facebook
Some Interesting Studies to Note:
The 2015 State of Social Business: A new report from the Altimeter Group titled The State of Social Business 2015 examines how companies are using social media as well as the key disconnects between the goals of social and digital strategists and those of the leaders and business functions they support. Eighty-two percent of businesses report being involved in some level of integrating social with digital in 2015, and 55% say developing an integrated digital content strategy is a top social business priority for 2015. However, only 36% believe they have a multi-year digital strategy that involves social media in place.
Social Media Benchmarking Study Q2 2015: Social media analytics provider Quintly analyzed over 150,000 profiles on Facebook, Instagram and Twitter in Q2 2015 to establish benchmarks for the average number of posts and interactions for each network based on fan and follower accounts. Their findings, broken down by site, can be found in this report.
2015 Next Generation of Commerce Study: According to a new report from the Acquity Group, U.S. consumers are most likely to trust content created by a brand/company on Facebook than on any other content source. On a scale of 1 to 10 (1=most trusted; 10=least trusted), respondents gave Facebook an average score of 4. Magazines and newspapers ranked second (4.4 average score) and email and television tied for third (5.3 average for each). Twenty-nine percent of consumers age 18-22 and 32% of consumers age 23-30 ranked Facebook as the most trusted content channel, while only 16% of consumers age 52-68 do so. It's not surprising that older consumers are more likely to trust traditional media such as print (27%).
Q2 2015 State of Mobile Advertising Report: A new report from Opera Mediaworks, a mobile ad platform, found social media apps to be the most common "first app of the day" for users in the U.S., while entertainment apps are most commonly the last apps used each day. The study also found that Android leads in traffic and revenue generation. However, iOS still leads when it comes to monetization potential, which is defined as the ratio between impressions and revenue.
Don't Miss This Event:
Join 4,000 fellow marketers at the online mega-conference designed to inspire and empower you—Social Media Success Summit 2015, brought to you by Social Media Examiner.
Discover the best and newest ways to market your business on Facebook, LinkedIn, Twitter, Google+, YouTube, Instagram and Pinterest.
Find new ways to improve your content and measure your results—all from the comfort of your office chair.
You'll be led by dozens of top social media pros, including Mari Smith (co-author, Facebook Marketing: An Hour a Day), Mark Schaefer (author, Social Media Explained), Michael Stelzner (author, Launch), Neal Schaffer (author, Maximize Your Social), Amy Porterfield (co-author, Facebook Marketing All-in-One for Dummies), Christopher Penn (author, Marketing White Belt), Ian Cleary (co-author, Success Secrets of the Online Marketing Superstars), Jon Loomer, and Viveka von Rosen (author, LinkedIn Marketing: An Hour a Day).
Register now for Social Media Success Summit.
What do you think? Have you explored the major changes on Google? Please share your comments below.