Did Facebook reject your ad? Wondering if there's a way to avoid rejection or overturn decisions?
In this article, you'll discover common mistakes that negatively impact Facebook ads and get tips to troubleshoot disapproved ads on your own. You'll also find out how to submit a request for review of a disputed ad.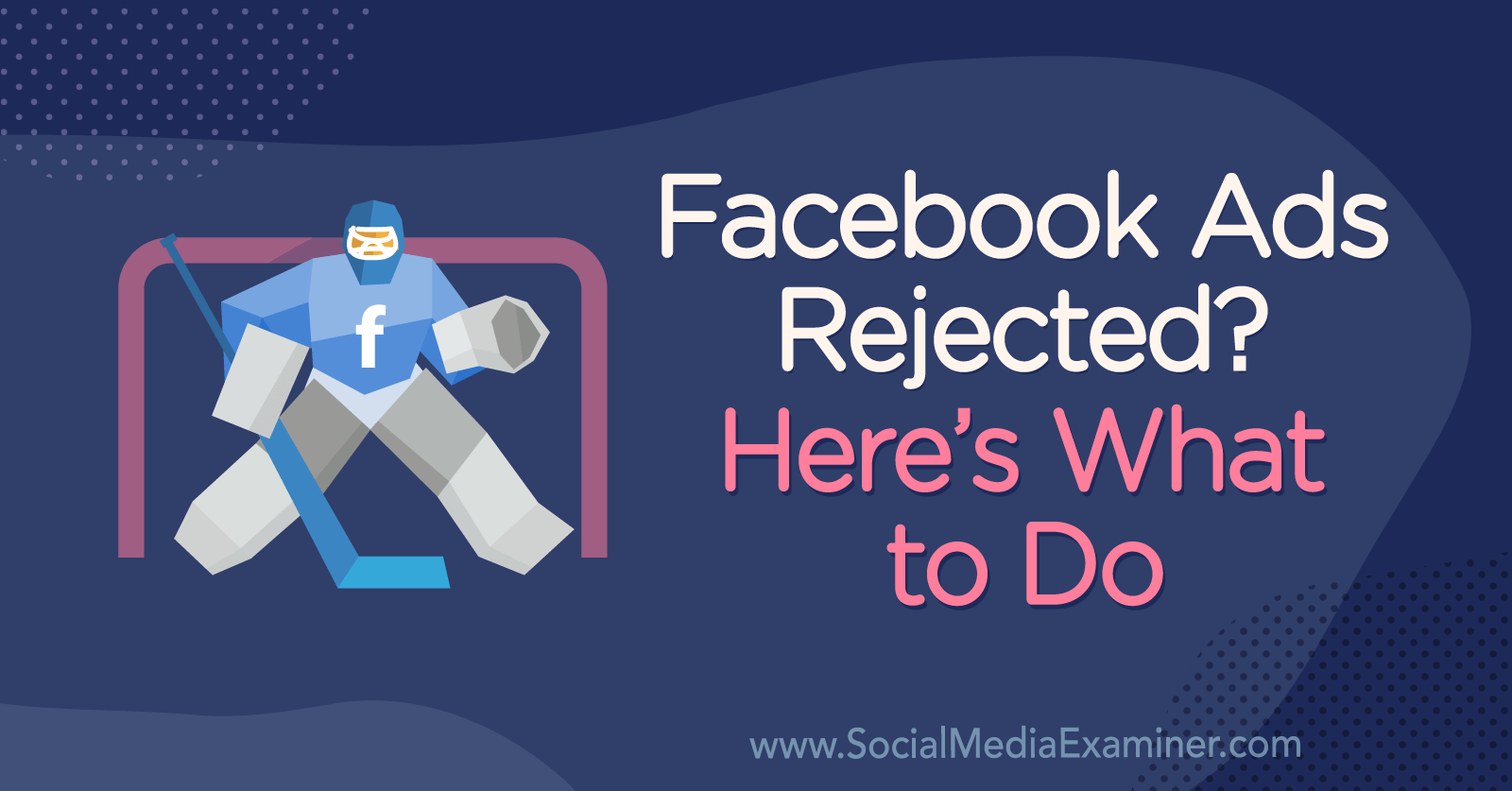 To learn what to do if your Facebook ad is rejected, read the article below for an easy-to-follow walkthrough or watch this video:
#1: Identify Why Your Facebook Ad Was Disapproved
Before you get started with your dispute, you need to know a few key pieces of information about your disapproved ad.
First, look for obvious reasons why it may have been disapproved. In Ads Manager, go to the ad level and click on Edit on your ad.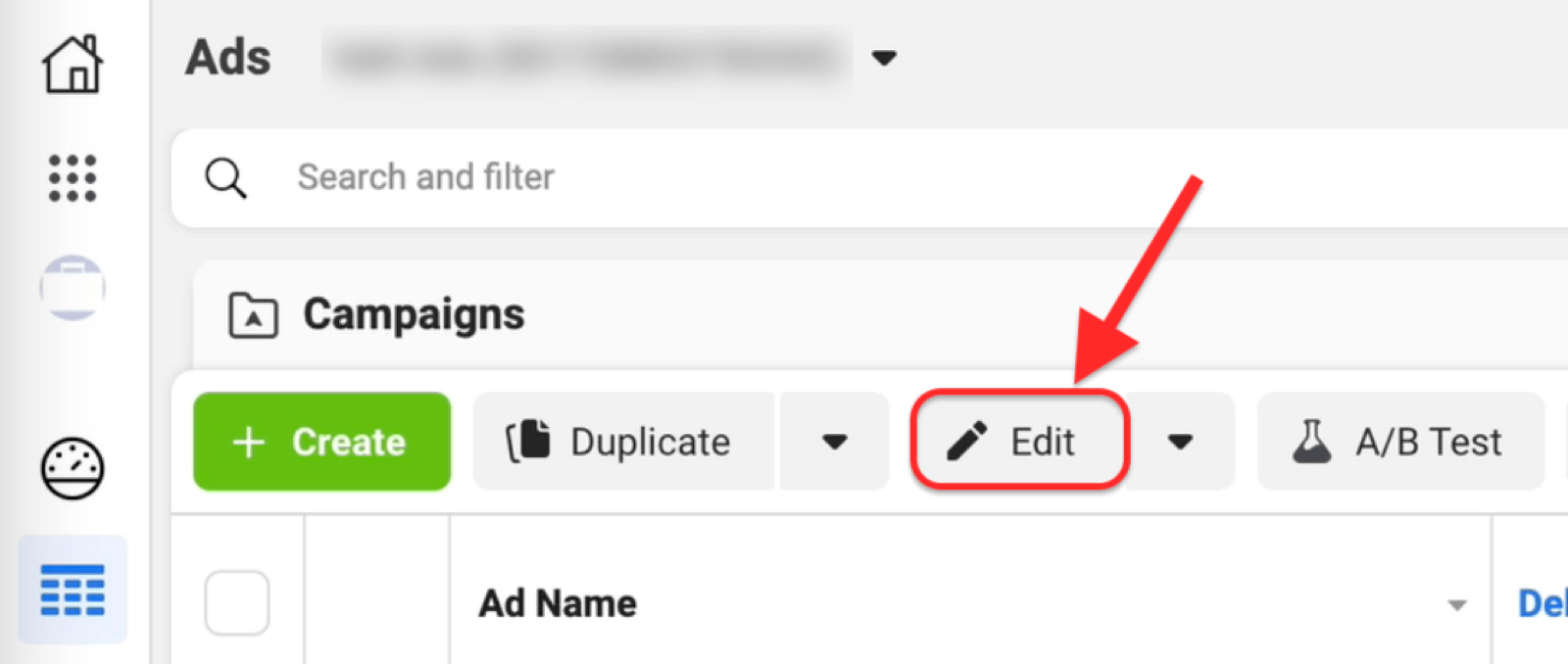 Facebook will often tell you why the ad has been disapproved in a general sense but realize that sometimes that reason is wrong.
For example, Facebook may say that your ad has something to do with cryptocurrency, and if that's completely wrong, you can quickly dispute that.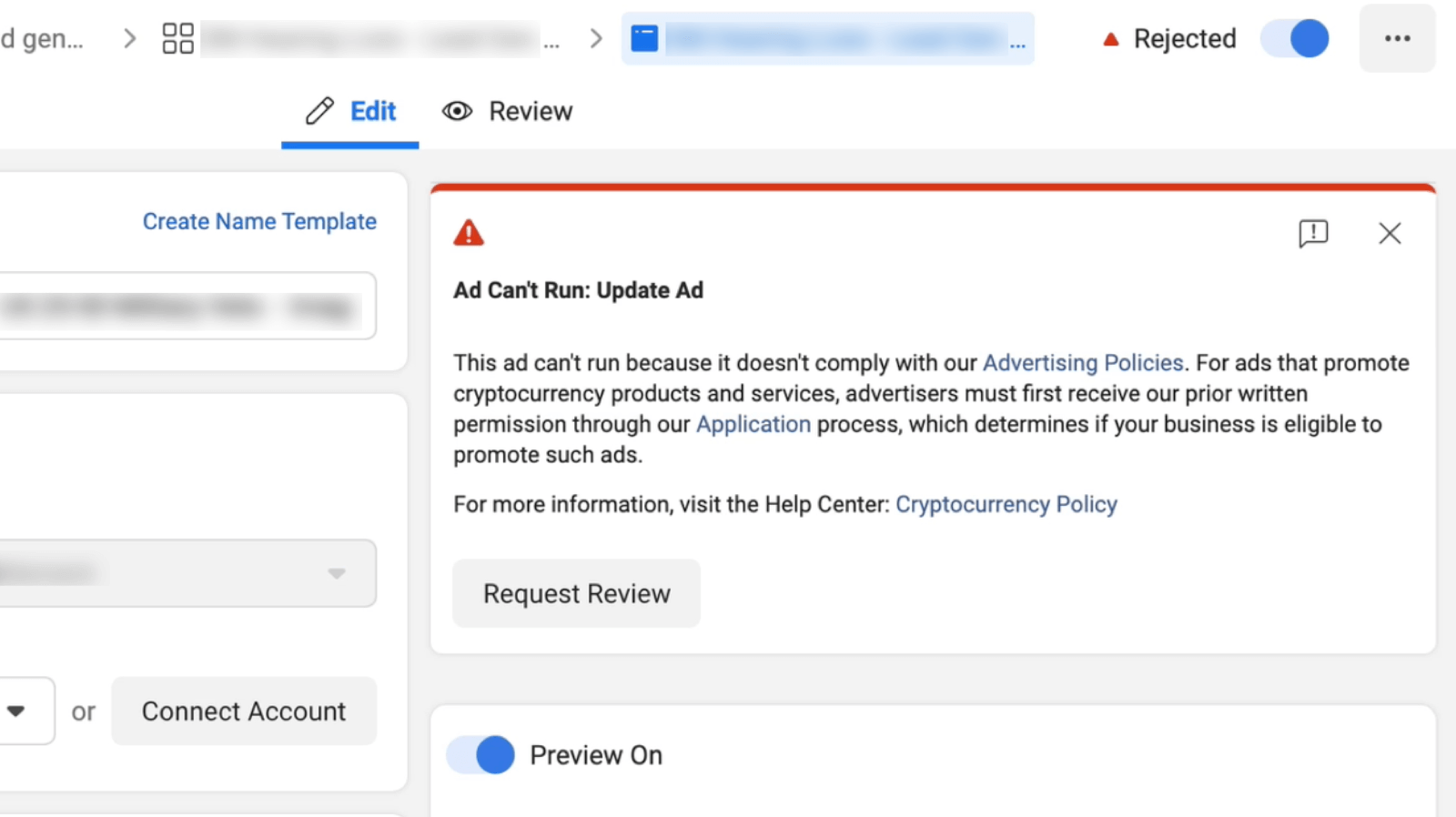 Get Everything You Need to Become A Better Marketer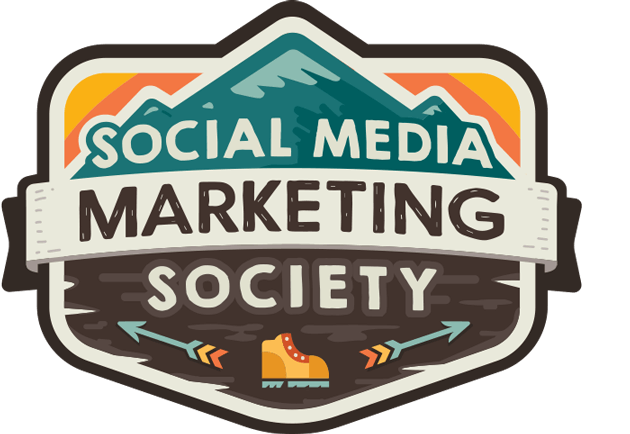 Looking for a one-stop-shop for marketing greatness? Try the Social Media Marketing Society to boost results and become a better marketer through deep-dive training and an always-on community of marketers. The path to better marketing begins in the Society.
START YOUR TRIAL TODAY
If the reason isn't obviously incorrect, you may want to examine Facebook's ad policies and terms more closely. Some of the major restrictions include drugs, gambling, and firearms. Beyond that, other restrictions that come into play involve housing, credit, employment, and politics.
One of the biggest reasons Facebook ads get disapproved is because of personal attributes. Facebook doesn't like you to call out specific attributes of the viewer in your ad. To use Facebook's example, you can say, "Meet Buddhists near you," but you can't say, "Meet other Buddhists" because that assumes you're a Buddhist. It can be a fine line when it comes to wording.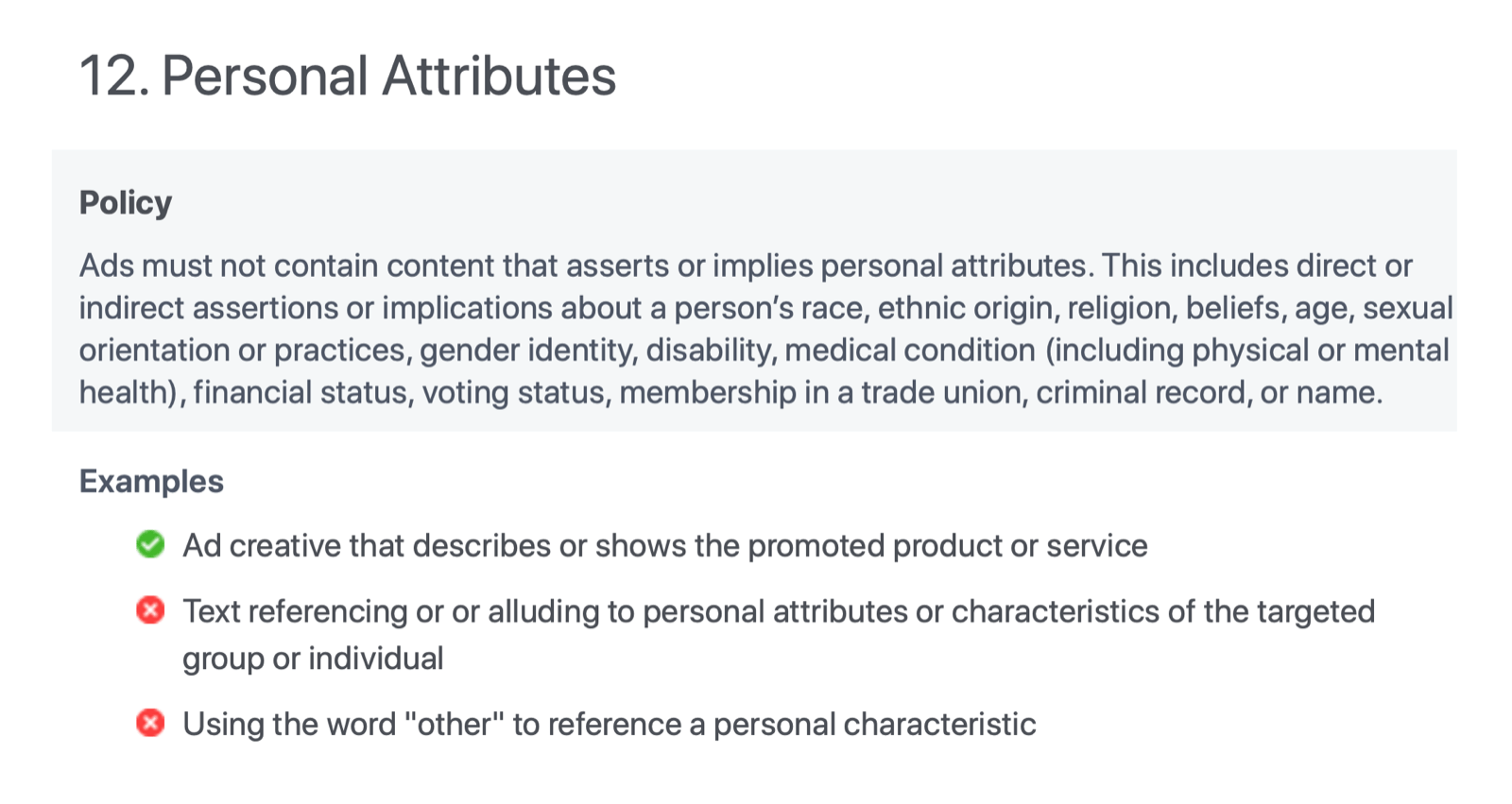 One way to get around this issue is to use client testimonials or stories in your ads. That approach allows you to describe the type of person that your product or service is a good fit for without specifically calling out personal traits.
If you used personal traits incorrectly in your ad, edit and resubmit it.
#2: Submit a Request for Review of a Disputed Ad
If you need to dispute a disapproved ad, there are several ways you can request a review.
The easiest way is to go to the ad level of your campaign, click Edit, and then click on the Request Review button.
Put Google Analytics to Work for Your Business (Online Training)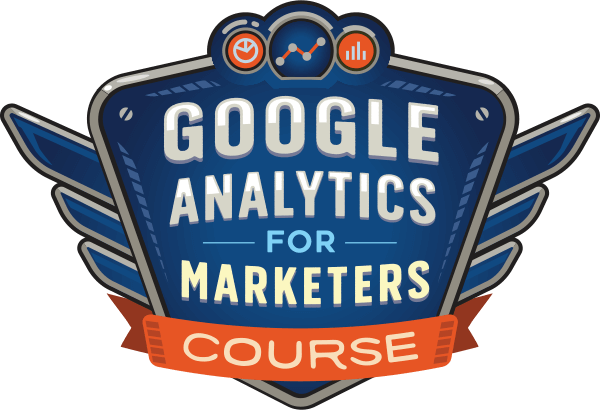 Ever thought, "there's got to be a better way" when it comes to tracking your marketing activities? Are you forced to make decisions based on limited data? With the right training, you can use Google Analytics to measure all of your marketing efforts with certainty.
You'll stop the leaks in your ad spending, justify your marketing spend, gain the confidence you need to make better marketing decisions, and know what's working at every step of the customer journey. Let the world's leading analytics pro show you the way. Check out our new Google Analytics for Marketers course from your friends at Social Media Examiner.
CLICK TO LEARN MORE: ANALYTICS TRAINING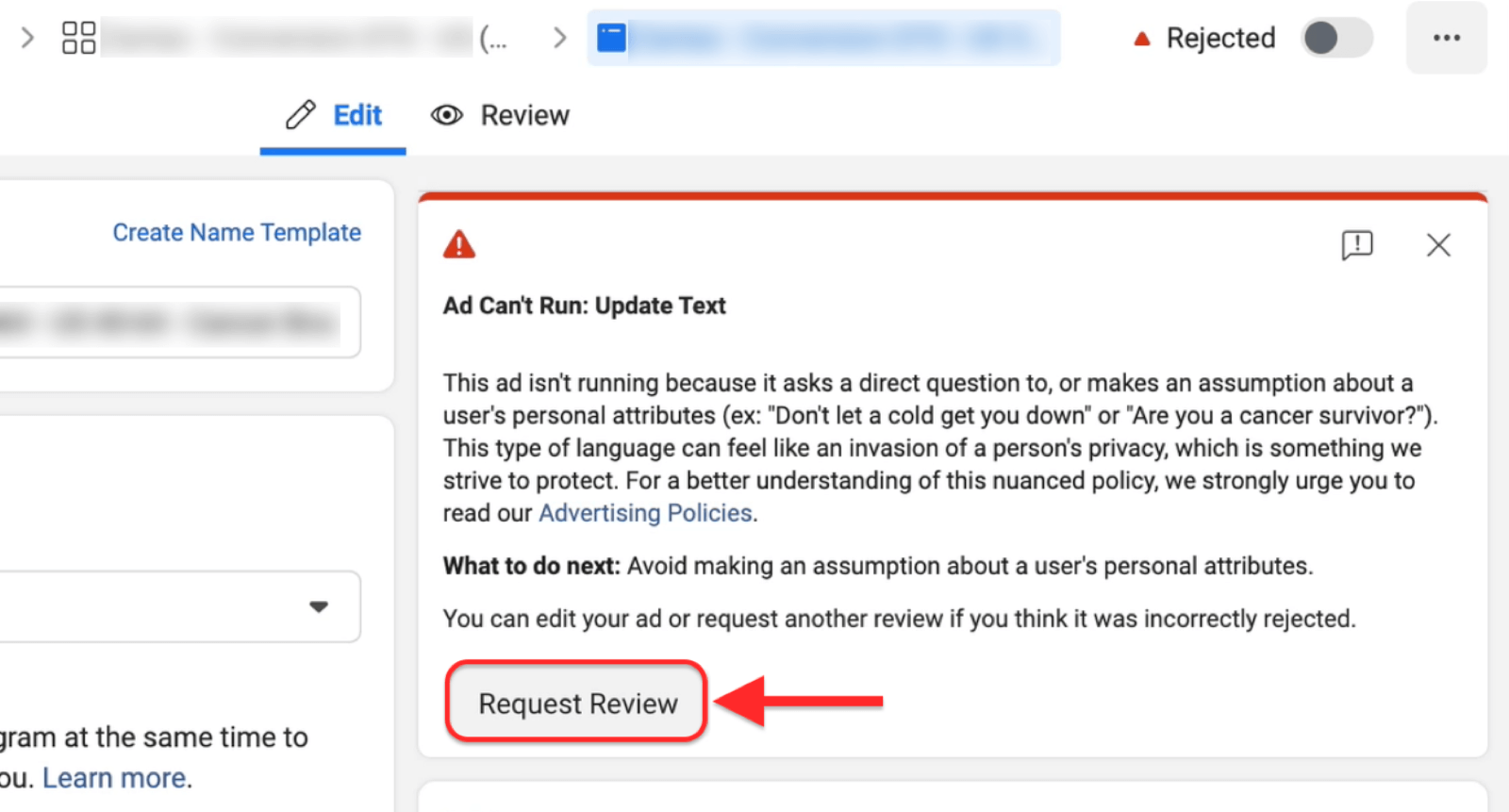 If for some reason that option isn't available to you or you've already requested a review, the next step is to go to Facebook Business Help at business.facebook.com/business/help. Once you're there, the chat option may be available when you click on Get Support. If it's not, you'll have to submit an email request.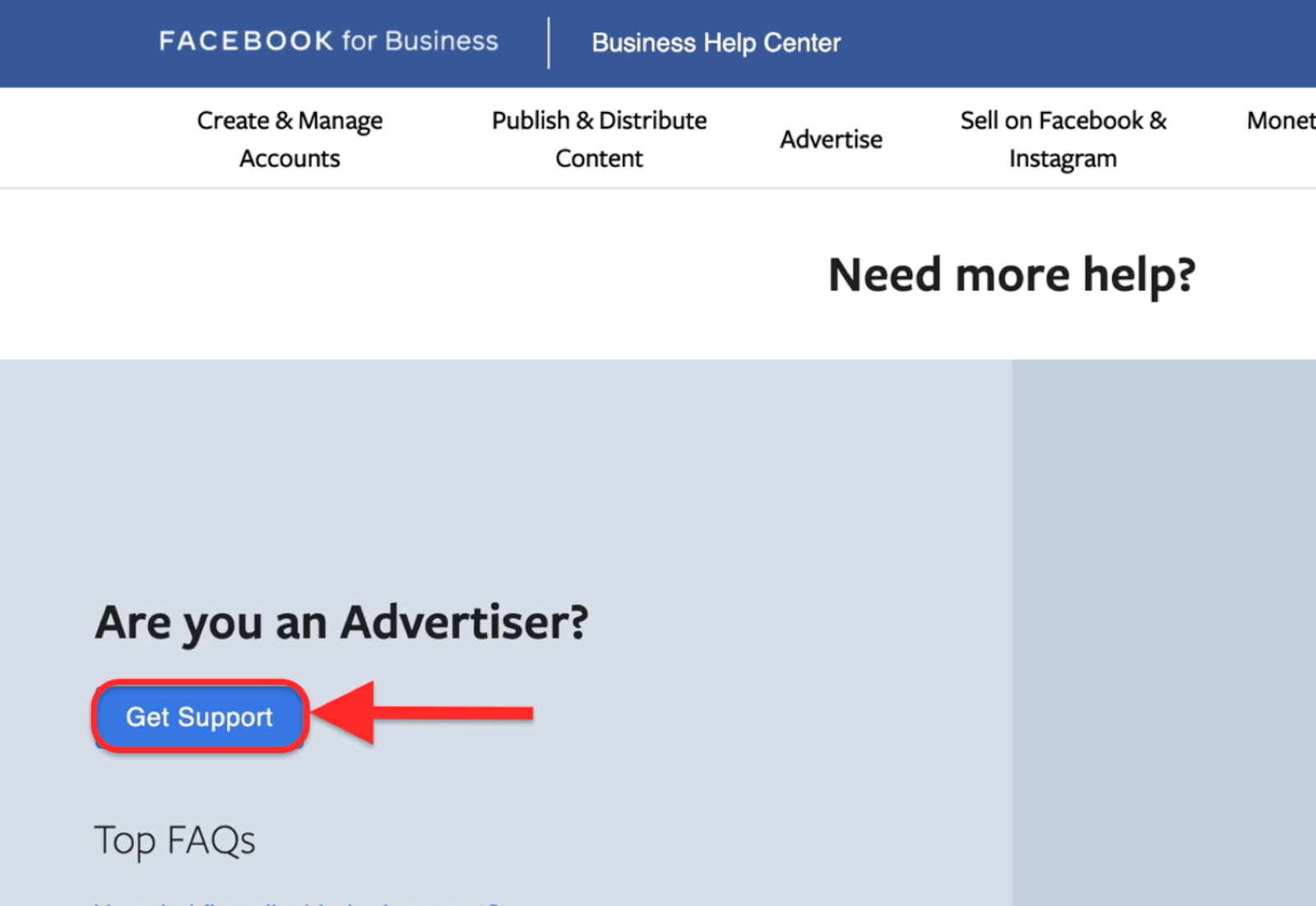 In either case, you'll need to provide a few pieces of information about your disputed ad:
Business account ID for your Business Manager
Ad ID for the specific ad that has been disapproved
These two pieces of information will get you help faster.
Beyond that, you need to tell Facebook the reason why your ad was disapproved and why you believe the ad complies with Facebook's policies and terms. It's helpful to demonstrate to Facebook that you understand their terms and policies and can clearly articulate why your ad is in compliance.
#3: View the Status of Your Ad Review Request
Once you've contacted Facebook through chat or email support, you can check on the progress of your request in your support inbox. The easiest way to get to this inbox is to go to facebook.com/support. If you don't see the information in your support inbox, you may have to follow up in your Messenger.
If you don't hear from Facebook in a couple of days, I recommend following up with them to find out the status of your case.
Conclusion
If you've had a Facebook ad disapproved, sometimes you don't know why it was disapproved or how to dispute it. Keep in mind that Facebook is constantly changing and that includes how you dispute a disapproved ad.
Start by looking for obvious reasons your ad may have been rejected. It may be helpful to look more closely at Facebook's terms to see if your ad includes prohibited content or asserts personal attributes. You can then edit your ad and resubmit it. To request a review, either click the Request Review button in Ads Manager or contact Facebook via Facebook Business Help.
Sometimes advertisers ask if they should delete disapproved ads. I haven't found that to be a big problem but you may want to clean up your ad account.
Finally, only Facebook can help resolve disapproved ads. As much as we'd love to, there's nothing we can do. You need to contact Facebook directly.
What do you think? Will you try these tips to troubleshoot disapproved ads on Facebook? Share your thoughts in the comments below.
More articles on Facebook advertising: