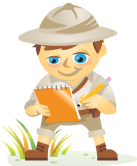 Did you join LinkedIn because someone you know invited you and you didn't want to hurt his or her feelings, but now you're wondering why you did it?
Guess what? If you wrinkle your nose in disgust when someone mentions "social media," LinkedIn is for you!
Because LinkedIn is not like MySpace and Facebook. It's not where teenagers post pictures of their high school prom or their latest beach party.
LinkedIn was built for professionals who want to use their existing and future social networks to build a career. And for companies that want to find qualified employees. And for job-hunters.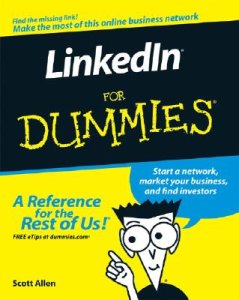 And fortunately for you, there is now a "Dummies" book about LinkedIn. It's LinkedIn For Dummies by Joel Elad.
This book will tell you everything you need to know about LinkedIn, in language you can understand. It's filled with screen shots, lists, and detailed instructions for doing everything from signing up and creating a profile to finding venture capitalists and angel investors to fund your startup.
Yes, you can even look for business financing on LinkedIn. The Answers section of LinkedIn has two appropriate categories for this topic: Startups and Small Business, and Venture Capital and Private Equity.
And if you're looking for venture capital for your startup, you can even use LinkedIn to find experienced professionals for your "dream team." With tens of millions of experienced professional members, LinkedIn should be the first resource you use to recruit a management team.
But let's start with the basics.
Information for Employers
If your HR department is trying to fill a job, here's how they can do that on LinkedIn:
Get Everything You Need to Become A Better Marketer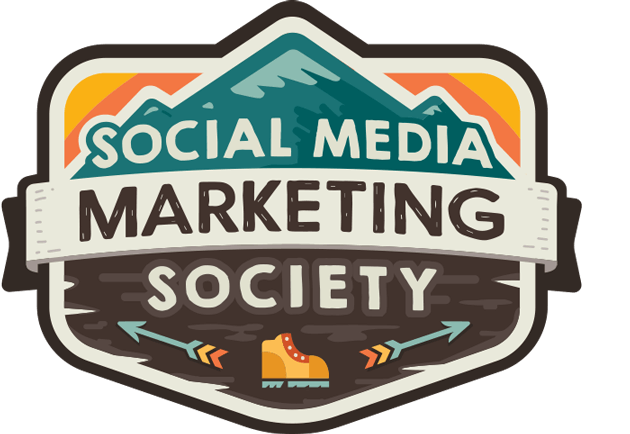 Looking for a one-stop-shop for marketing greatness? Try the Social Media Marketing Society to boost results and become a better marketer through deep-dive training and an always-on community of marketers. The path to better marketing begins in the Society.
START YOUR TRIAL TODAY
Search all LinkedIn People profiles using specific keywords.
Look at each candidate's profile, which includes education, experience, and recommendations.
Look at their network to see if you have any connections to them.
Contact them or one of your connections to them for more information.
Look at any questions they have answered to learn more about them.
Do all of this online in the privacy of your office.
The LinkedIn profile is exactly like a resume, but it holds a lot more information. It includes fields for education, jobs, experience, interests, awards and honors, and personal information. Job-hunters can add extensive information about their experience at each job that they could never include on a paper resume.
They can also ask previous employers to recommend them, and those recommendations appear on their profile. They can even upload a picture. Have you ever seen a picture on a resume?
Imagine having access to all of that information when you need to hire someone. Instead of wading through hundreds of documents to eliminate candidates, you can build a search query to select the best ones from the start.
Put Google Analytics to Work for Your Business (Online Training)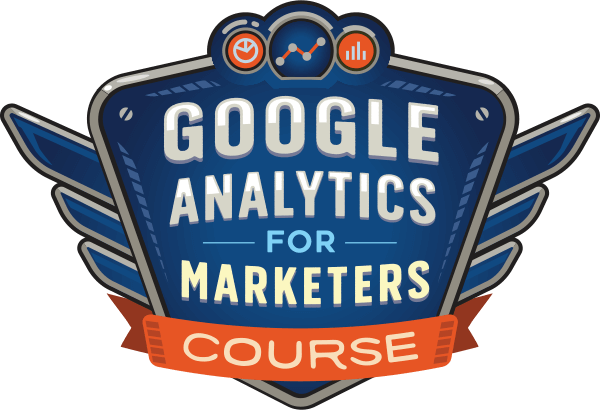 Ever thought, "there's got to be a better way" when it comes to tracking your marketing activities? Are you forced to make decisions based on limited data? With the right training, you can use Google Analytics to measure all of your marketing efforts with certainty.
You'll stop the leaks in your ad spending, justify your marketing spend, gain the confidence you need to make better marketing decisions, and know what's working at every step of the customer journey. Let the world's leading analytics pro show you the way. Check out our new Google Analytics for Marketers course from your friends at Social Media Examiner.
CLICK TO LEARN MORE: ANALYTICS TRAINING
There is only one caveat: you must sign up for a paid account to see full profiles of people outside your network.
Information for Job-Hunters
If you're looking for a job, here's what you can do on LinkedIn:
Create a detailed personal profile because there are over 130,000 recruiters on LinkedIn.
Search the Jobs database using specific keywords, job titles, and geographic locations.
See company profiles and current employees.
Use your connections to get an introduction or informational interview.
Search for people who used to work for a company and contact them.
Do all of this without taking time off from work.
Yes, it might take a few hours to create a complete profile on LinkedIn. But once you've done it, you'll never have to send out a paper resume again.
Oh sure, many employers still ask for one. But look at it from their point of view. The old way of filling a job was very tedious and time-consuming:
Post the job ad somewhere, usually in multiple places.
Receive dozens of resumes and other documents.
Spend weeks and even months going over all of that information.
Invite the best candidates to interview.
Call their references.
Select the best candidate.
Is there a new way? See Information for Employers above.
Can you understand why some recruiters might use LinkedIn before they do anything else? Do you see how many recruiters are on LinkedIn?
Information for Independent Contractors
If you're an independent contractor, here's what you can do on LinkedIn:
List your business in the Service Providers directory.
Send business updates to your network.
Create a group or join an existing group related to your business.
Ask your clients on LinkedIn to recommend you.
Answer questions to establish your expertise.
Search the People database on specific keywords to find potential clients.
As an independent contractor with a LinkedIn profile, I have to say that LinkedIn isn't set up for independent contractors. It's set up for companies, employees and jobs.
Yes, I could call my clients "employers" and my projects "jobs," but it isn't my preference. And how do I enter a "job" that lasted only five hours?
"If you want to be seen as an expert in a given field, include references to any articles or books you've written, articles you've been quoted in, focus or advisory groups you belong to, and any speaking engagements or discussions you've participated in," Elad says.
But where would you put this information? The Profile page is set up like a resume. All you can do is list your education, employers, and job titles. Even entries in the Experience section are linked back to specific jobs.
So where would you list a book that you wrote? Or the one-hour keynote speech you gave at a recent conference? The Interests section just doesn't seem appropriate for this type of information.
But this is just my personal gripe about LinkedIn, not Elad's book.
Have I convinced you that a LinkedIn profile might be one way to advance your career or build your business? If so, get a copy of Elad's 300-page book and start reading it.
Because relationships matter.
Social Media Examiner gives this book a 5-star rating.
What do you think about LinkedIn? If you are using LinkedIn, please share your experience! Comment below…