Wondering why community is so important to the success of an NFT project? Curious about using Discord and Twitter Spaces to develop NFT communities?
In this article, you'll learn how a hugely successful NFT project set up its community and nurtures its growth, and how partnering with other NFT communities can deliver more value and utility to your members.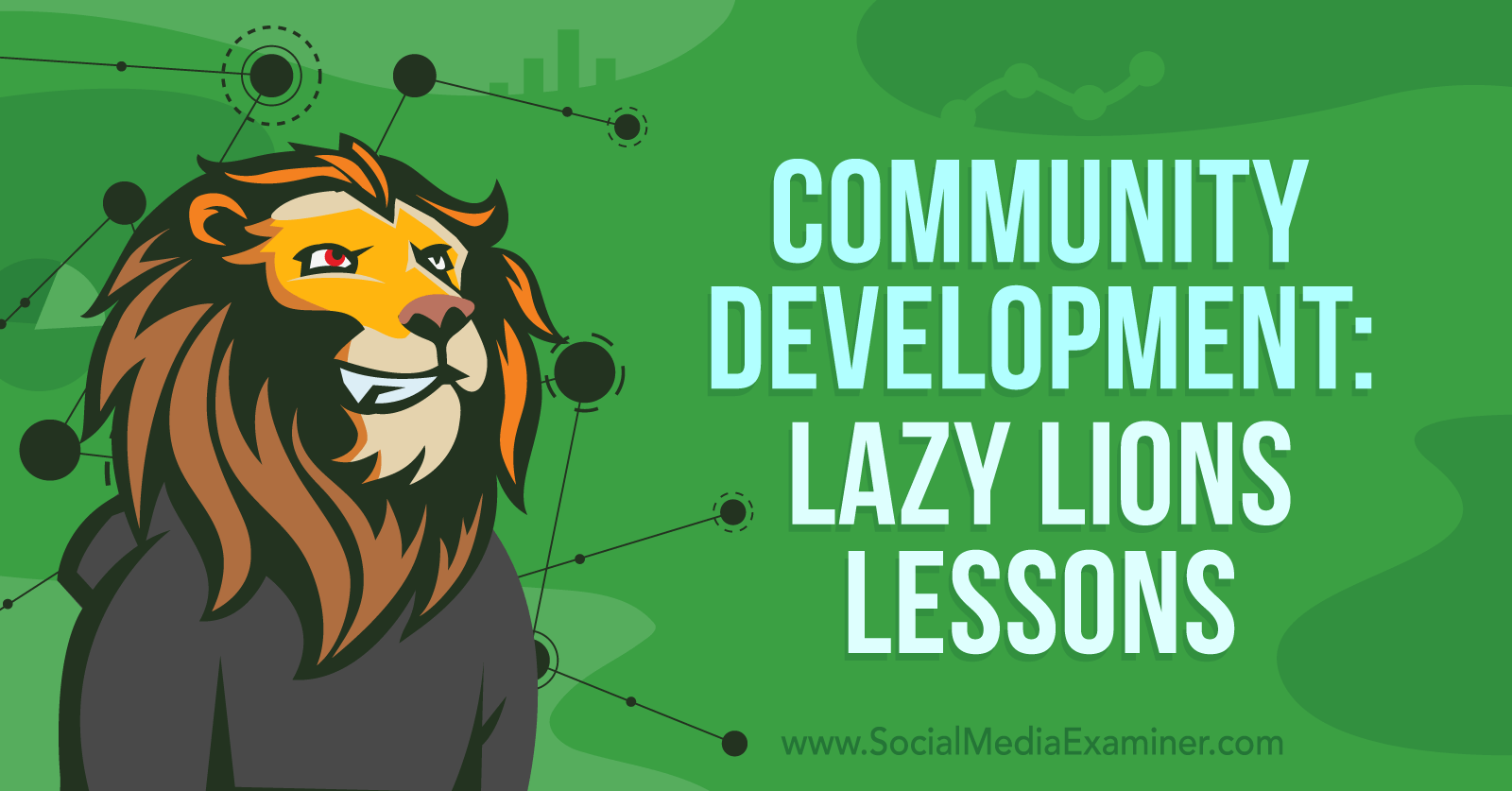 Why Is Community Important to NFT Projects?
An NFT project and its community are inextricably connected.
Every project is funded and built by a tight-knit community of people who invest in the vision. At the same time, the community is drawn together around the project and strengthened by the utility provided via the project's NFT.
In theory, building and supporting a tight-knit community is an easy achievement with a small number of people but how do you retain that cohesive culture as a project grows?
Adam Patterson had an idea.
The Lazy Lions community is 6,000 people strong.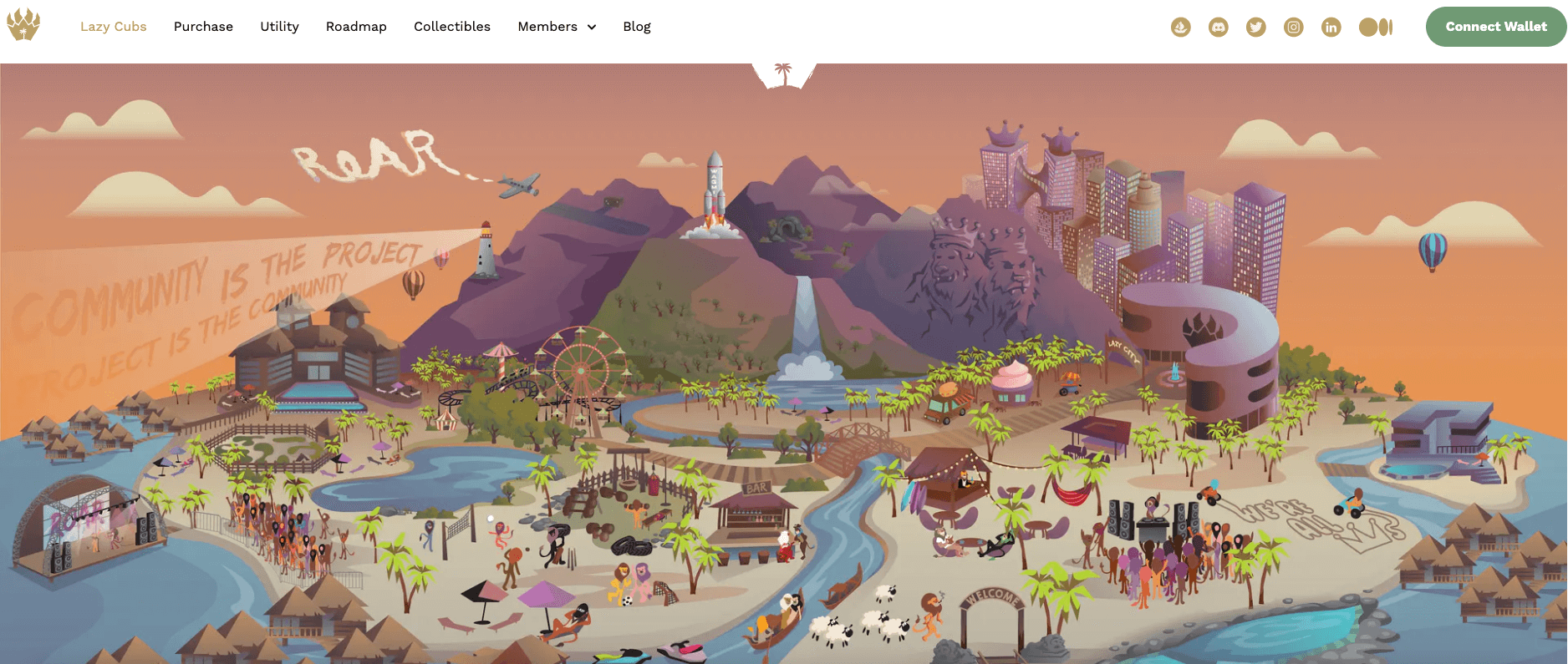 Rather than waiting for the project developers to build out the community, a small segment of Lazy Lion holders who held NFTs with the lazy hat trait (150 out of 6,000 holders) created their own sub-community complete with their own Discord, meetings, website, and even community wallet.
The result is that 150 token holders acted together to raise the floor price of Lazy Lions NFTs with the lazy hat trait from 1.1 Ethereum (ETH) to 14 Ethereum in 7 weeks. (More on this down below in section #3.)
Beyond the obvious financial benefits, the lazy hat community actively meets to talk about how it can bring more utility into the equation by actively helping and promoting its individual members.
What started off as one small sub-community with the lazy hat inside the Lazy Lions has caught on, allowing the floor prices of different sub-group NFTs to grow as other NFT project values falter.
By staying true to their vision, the lazy hat lions have become leaders in the Lazy Lions community and the larger NFT space overall. Now, they're branching out to help other projects repeat that success.
#1: Establish the Culture of Your NFT Community
The Lazy Lions community, which refers to its members as kings and queens, has been built on the philosophy that everyone in life wants to feel significant, important, and seen.
This philosophy permeates the community's culture, starting with the way people are welcomed into the community: with roars from 144K people on Discord and Twitter to let the rest of the lions know that you've joined and you're one of them. This immediately lets new people know that they're in the right spot and that the larger community wants them there.
Additionally, there's a lion-teaches-cub mentality in place.
When a new member asks a question or even says, "Help, I don't know anything," experienced members will show up to lead, guide, and educate them about the Lazy Lions and the NFT project space in general. This helps new members avoid repeating mistakes others have already made. Sharing this experience is important because many people are worried about buying the wrong NFTs, getting sucked into a scam, or investing in the wrong projects.
This sharing of knowledge then gives new lions the confidence to invest further in the project.
#2: Reward Your NFT Project Holders
The Lazy Lions was one of the first projects that rewarded its holders.
Lazy Lion holders who used a lion as their profile picture or banner, or used a lion emoji in their bio could connect their wallet to the ROARwards program and receive drops of exclusive rewards such as diamond paw status on Discord and a percentage of the project's sales.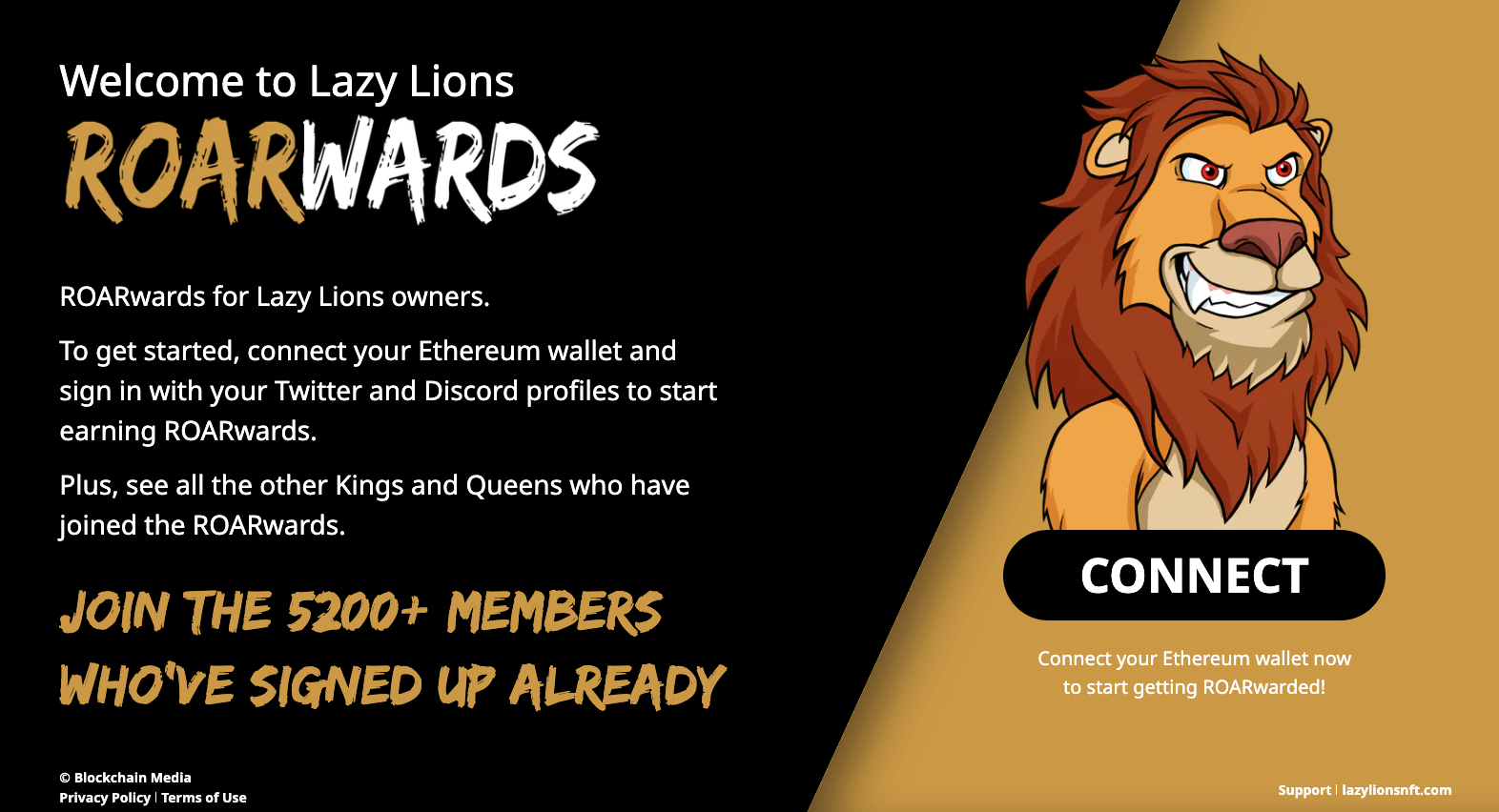 Through the adoption by members, Twitter was basically flooded with lion profile elements, which gave the Lazy Lions project a lot of traction.
#3: Grow Your NFT Community
The Lazy Lions project understood that traits were key to growing the project and increasing the value of its NFTs and their respective communities.
An analogy using cars simplifies it. Think of Lazy Lions as the Mercedes brand. A Lazy Lion NFT with the lazy hat trait is a Mercedes G-Class, a Lazy Lion NFT with a crown is the S-Class, and so on. Imagine you own all of the G-Class wagons in the world and many people want one. Supply is low and demand is high, which means you can set a sale price that works in your favor.
Now extend that scenario to NFTs but with an emphasis on culture fit.
Adam paid approximately 100 ETH to purchase several Lazy Lions NFTs featuring the lazy hat trait for about 4 ETH each. He didn't do this to corner the market but to get the NFTs out of the hands of people who were solely looking to make a quick profit, rather than investing in the vision of the community.

When he finds someone he believes is a good fit for the community, he sells them one of his lazy hats for less than the floor price.
It's all about getting the right person (someone who believes in the vision and who won't sell up) into the community.
#4: Nurture Your NFT Community: Twitter Spaces
In Web2, most influence is centralized around the voices of a small number of people and sources. Web3 is about decentralizing that influence and Twitter Spaces is a communication channel that supports that decentralization in the public forum.
One of the central ideas behind Twitter Spaces is that everyone's voice is important. In the same vein, the Lazy Lions believe every roar should be heard; everybody has something smart to say and contribute to the community, the discussion on Spaces, and the broader discussion about Web3.
Currently, there are 12 Twitter spaces hosted by Lazy Lion trait communities every week, including Adam's FOMO w/Loudmouth space.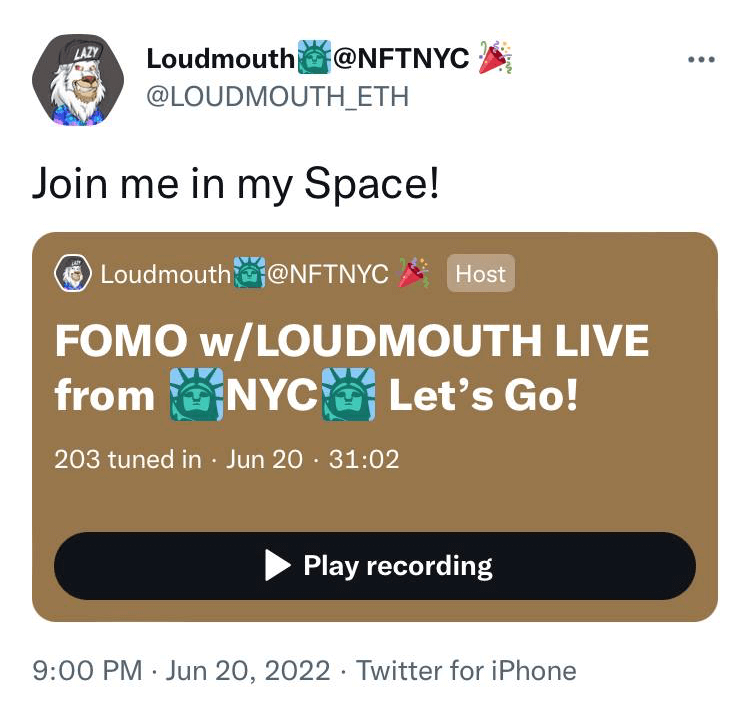 Some of the Lazy Lions spaces conversations are marketing-based and talk about the benefits of joining the Lazy Lions. Some are focused on education through answering questions about the Lazy Lions community, how Lazy Lions is moving into Web3, or about NFTs and cryptocurrencies in general.
Regardless of the focus, the Lazy Lions go to great lengths to make sure everyone who wants to be heard is heard.
#5: NFT Community Collaborations
When we talk about NFT projects and NFT communities, we tend to think of enclosed communities of like-minded people working to realize a specific mission or vision. We don't typically think about separate NFT projects working together. Maybe we should.
The underlying philosophy of NFTs, and the Web3 space at large, is one of collaboration. Members of a community are able to collaborate to achieve a common goal and mission because they don't view each other as competition. Every member does their best to provide value and utility to every other member, and as a result, the community rises.
Extending collaboration across NFT communities increases the value and utility exponentially, as long as you're clear about what you want to accomplish with collaboration. Adam's goal is to help other communities thrive, and he's found that as long as he's focused on that, his community gains enough value and utility to make the collaborations worthwhile.
The Lazy Lions has developed a community of core holders who regularly plan and strategize, and now they're working on collaborations with other communities.
Through these collaborations, he's seen Harvard graduates, doctors, lawyers, entrepreneurs, high school dropouts, entertainers, bartenders—people from all walks of life and all levels of education—sitting at the same table, working toward the same goal, and exchanging ideas in a way that transcends the traditional confines of Web2.
Other Notes From This Episode
Where to subscribe: Apple Podcast | Google Podcasts | Spotify | Amazon Music | RSS
✋🏽 If you enjoyed this episode of the Crypto Business podcast, please head over to Apple Podcasts, leave a rating, write a review, and subscribe.
Disclaimer: The information provided on this website is provided solely for educational purposes and does not constitute any advice, including but not limited to, investment advice, trading advice or financial advice, and you should not treat any of the website's content as such. Social Media Examiner recommends that you independently research any information contained on this Website and that you speak with an investment professional before making any decision to purchase, trade, hold or sell cryptocurrency. Nothing herein should be treated as a recommendation to buy, sell or hold cryptocurrency. Social Media Examiner cannot guarantee the accuracy of any information listed on the website and is not responsible for any missing or wrong information. All information is provided as is and should be used at your own risk. Social Media Examiner disclaims all responsibility and liability for your use of any information found on the website.