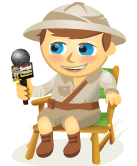 The topic of this show is Twitter—and how it can help your business.
And the special guest is Deborah Cole Micek, better known as 'Coach Deb." She's the author of the book Twitter Revolution: How Social Media and Mobile Marketing is Changing the Way We Do Business & Marketing Online.
Get Instagram Marketing Training - Online!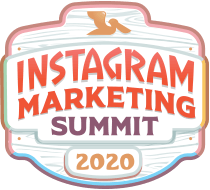 Want to improve your engagement and sales with Instagram? Then join the largest and best gathering of Instagram marketing experts as they share their proven strategies. You'll receive step-by-step live instruction focused on organic Instagram marketing, content creation, and Instagram ads. Become the Instagram marketing hero for your company and clients as you implement strategies that get proven results. This is a live online training event from your friends at Social Media Examiner.
CLICK HERE FOR DETAILS — STARTS JULY 13TH!
Deb has tens of thousands of followers at Twitter.com/coachdeb, and she's been featured in The Wall Street Journal and has written for Entrepreneur Magazine.
VIEW VIDEO HERE NOW:
What did you think about the video? What are your thoughts on Twitter?