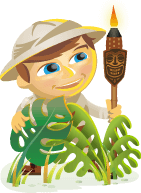 Want to lower your Facebook ad costs?
Looking for tips to optimize your Facebook ad campaigns?
To explore the Facebook ads algorithm, I interview Ralph Burns.
More About This Show
The Social Media Marketing podcast is designed to help busy marketers, business owners, and creators discover what works with social media marketing.
In this episode, I interview Ralph Burns, a Facebook ads expert. He runs Tier 11, an ad agency focused on serving eCommerce businesses. He's also a co-host of the Perpetual Traffic podcast.
Ralph explains how your bidding and campaign objective settings can help or hurt your ads budget.
You'll also learn how the Facebook ads algorithm determines whether your ads provide a good user experience.
Share your feedback, read the show notes, and get the links mentioned in this episode below.
Listen Now
Listen now: Play in new window | Download
Subscribe: Apple Podcasts | Android | Google Podcasts | Stitcher | TuneIn | RSS