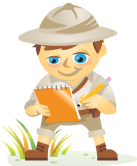 "You want me to use Twitter to market my business?" I hear you asking. "How do I generate leads and promote my business by telling my friends what I had for lunch?"
Yes, many people just use Twitter to share their day with their friends. Friends who may live 2,000 miles away.
And some people use it to broadcast a breaking news story as it happens. Like the time a plane crash-landed in the Hudson River. A man in a nearby boat with an iPhone got the "scoop" on that story before the news media reported it.
"That's certainly dramatic," you say. "But how do I create a marketing message in only 140 characters?"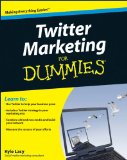 You can start by buying Twitter Marketing For Dummies by Kyle Lacy. Yes, there's a Dummies book about Twitter marketing now!
The whole point of social media — of which Twitter is part — is to find your satisfied customers and encourage them to recommend you to their friends and relatives. In social media terminology, this is called finding product evangelists.
And it's so easy to do this on Twitter.
Twitter Marketing Made Easy
Sign up at Twitter.com. It's free!
Create a profile for your business.
Use the search feature to find messages about your company, products, or services.
"Wait a minute!" you say. "Twitter keeps all of those messages?"
Yes! And suppose your search of the Twitter archives for your company name or product names pulls up the following message:
"Just bought. Can't get it to work! Help!"
What would you do? Here's what you should do immediately:
Click the Reply button.
Send the person who posted the message a brief helpful response.
Look at the next message you found about your company or products.
Repeat steps 1 through 3.
That's easy enough, isn't it?
"But what will I say?" you ask. How about, "If you need help, please call our Customer Service Dept. at 1-800-555-2848." That's only 75 characters.
What you're doing is eavesdropping on the global conversations about your company and your products and services. And starting conversations with the people who are talking about you.
The Conference You've Been Waiting For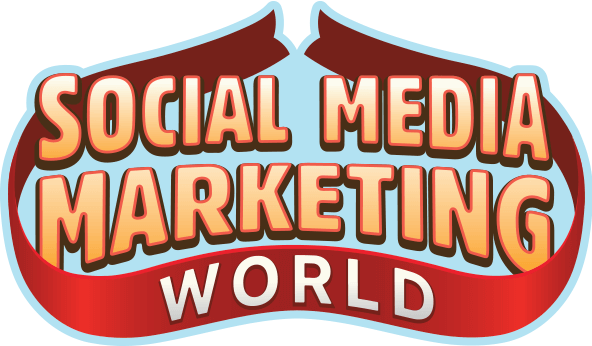 As a small business marketer, you can probably only pick one or two events to attend each year. Get back into the game with an unbeatable conference experience and expert training at Social Media Marketing World in sunny San Diego, California—from your friends at Social Media Examiner.
🔥🔥 As a valued reader, you can save $660 if you act now! Sale Ends Tuesday!
CLICK HERE TO LEARN MORE
You can even follow them and they can follow you. This means you'll see all their messages — their "tweets" — and they'll see yours.
And people share information on Twitter by "retweeting" messages. If someone retweets a message you sent them, all of the people who follow them will see your message.
"The entire idea of using Twitter for marketing is to get the people who already follow you to share your content with the people who follow them," says Lacy. "That's viral marketing at its finest."
And there are many third-party programs that make searching the Twitter archives so easy, there's no reason why you shouldn't be doing it.
Get Expert Social Media Marketing Training from the Pros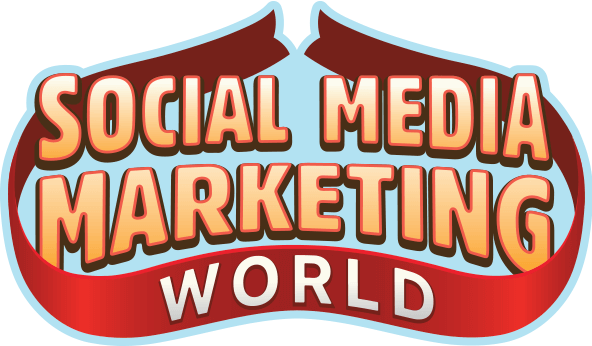 Want to get ahead of the competition and learn how to diversify your social marketing strategy?
Learn from the industry's most trusted experts, rub elbows with other smart marketers, and take your marketing to the next level during this 3-day event in sunny San Diego, California.
CLICK TO LEARN MORE
Once you get good at this, you'll start tweeting yourself. More on that later.
The Twitter Marketing Plan
Like all of the Dummies books, this book takes you by the hand and leads you step-by-step through a complete Twitter marketing plan.
It includes detailed instructions, screenshots, and lists of important tips and resources. It covers the following topics:
Planning your Twitter marketing strategy
Searching the Twitter archives
Using third-party applications to increase your Twitter productivity
Using analytics software to track your marketing efforts
Building your Twitter network of product evangelists
And many more.
Do you understand now how you're going to use Twitter to market your business? You can start by monitoring all of those messages about your company and responding to them whenever it's appropriate.
In social media terminology, this is called reputation monitoring.
Don't worry about being overwhelmed by all those messages. Each tweet is only 140 characters long. That's approximately 20 words.
Once you master eavesdropping, you can start tweeting yourself. Post interesting and informative content — not advertisements! — that your followers will retweet to their followers. And those followers might just retweet it to their followers. Content like:
Help from your customer service department
Links to your latest blog post
Notes about interesting news in your industry
Product/service updates
Announcements of events and special deals
Yes, you can still "advertise" in a tweet. But Lacy recommends that you limit advertisements to 1 out of every 15 tweets. You don't want to come across as a "spammer" because Twitter will close your account.
Remember, you need to find people who are already talking about you and offer them help with your products and services as well as interesting content. If you do that, they will not report you as a spammer. They might even share your messages with their followers!
And when you have hundreds — maybe even thousands — of followers who each retweet your content to their hundreds of followers, you'll understand what product evangelism and viral marketing are all about.
Here is how social media such as Twitter are changing advertising forever, according to Lacy:
Reach your customers where they are, instead of advertising in places you hope they'll be.
Send your message only to people who care about your product, instead of wasting ink and money on people who don't.
Create frequent content and get it to customers at all hours of the day, not once a month or only at game time.
Are you ready to try the new way of advertising? Targeting the people who already care about your products and services and helping them spread the word about your company? That's Twitter marketing in a nutshell.
And did I mention that Twitter is absolutely free?
Social Media Examiner gives this book a 5-star rating.
See "It Pays to Listen: Avaya's $250K Twitter Sale" on SocialMediaExaminer.com to learn how Avaya employees got a $250,000 contract by tracking their company name on Twitter.  Also be sure to check out our Twitter Marketing Video Tutorial (free when you subscribe to our email updates).
How are you using Twitter to market your business? Please add your comment in the box below!
Curious about NFTs, DAOs, and Web3?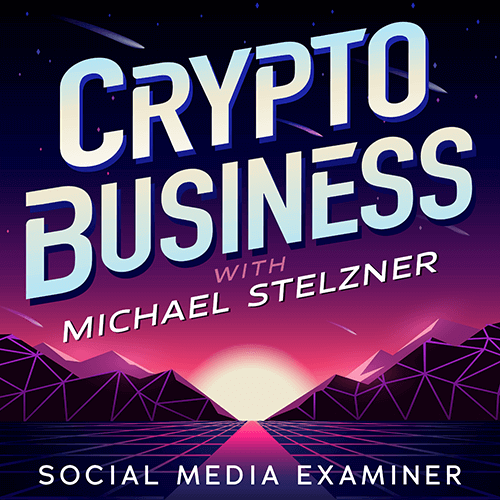 Follow the Crypto Business podcast to find out how NFTs, social tokens, DAOs (and so much more) will affect your business in the near future.

Every Friday, host Michael Stelzner interviews leading industry experts about what works right now in Web3 and what to expect in the future, so you can prepare your business for the shift, even if you're a total newbie.
FOLLOW THE SHOW