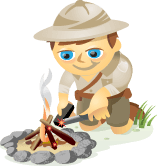 Wondering what your competitors are up to on Instagram?
Looking for an enterprise-level tool to compare their marketing efforts to yours?
Researching how your competitors market on Instagram can help you find new ways to reach your shared customer base.
In this article, you'll discover how to research your competitors on Instagram.
Disclaimer: This article discusses a tool that is costly and more suited to mid-sized and larger businesses. Social Media Examiner does not endorse this or any other product, tool or service mentioned in the articles we publish, nor were we, in any way, incentivized to produce this content.