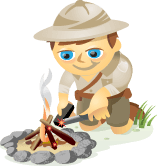 Do you want to create professional-grade social media visuals?
Are you looking for budget-friendly tools to help?
Visual content can increase your visibility on social media and support your branding.
In this article, you'll discover nine free tools to help you create beautiful visual content for your social media profiles.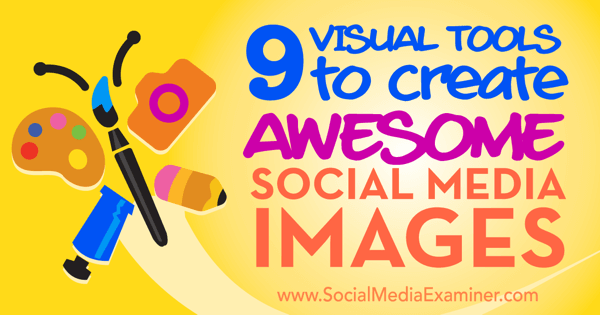 Listen to this article:
Where to subscribe: Apple Podcast | Google Podcasts | Spotify | RSS
#1: Start With a High-Quality, Royalty-Free Image
There are now dozens of free image resources out there. Pexels and Unsplash both offer thousands of high-resolution images for free and without the need for attribution. Unsplash focuses more on landscapes, while Pexels focuses on business and technology collections.
With Pexels, you get access to a massive library of high-resolution images, which are perfect for a blog article, header, slide deck, or social media post. You can download and post any Pexels image for free.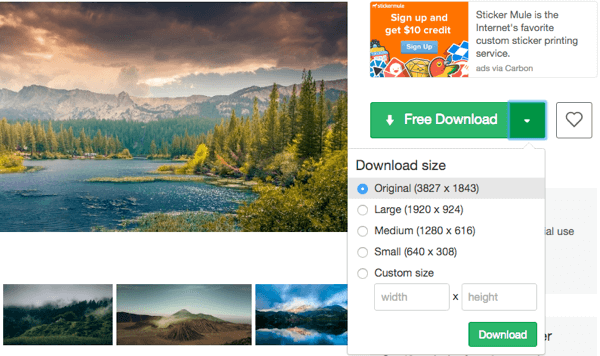 Pexels is also a compilation site, so they collect free images from other free image providers. This makes it a great one-stop resource.
#2: Discover the Perfect Color Scheme
Adobe Color CC (formerly Adobe Kuler) is Adobe's free color-scheme finder, which helps you determine complementary colors for your visual content. In other words, Adobe Color CC takes the guesswork out of picking colors.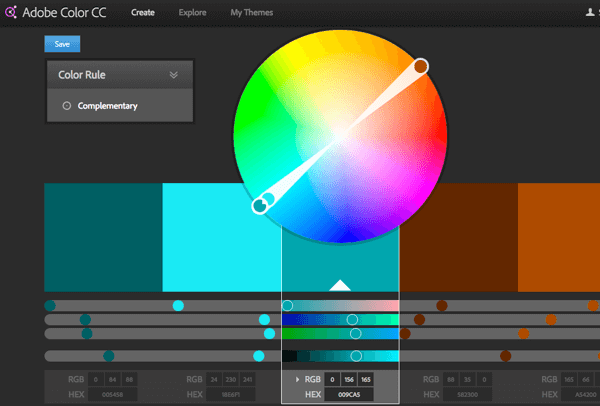 To start, paste the hex code of a desired color into one of the five color boxes below the color wheel. Next, select Complementary or Triad from the Color Rule drop-down menu at the upper left to quickly find the colors that will look best with that color.

Adobe Color CC also allows you to drop in an image and it will automatically identify its four primary colors. This helps with choosing font colors, contrasting overlays, and icons within your post.
#3: Take Advantage of Pre-made Icons
With Flaticon, you get free access to over 144,130 (and counting) PNG icons.
Looking for an email icon for a Facebook ad or Twitter image? You can choose from over 1,300 email icons and customize both color and size.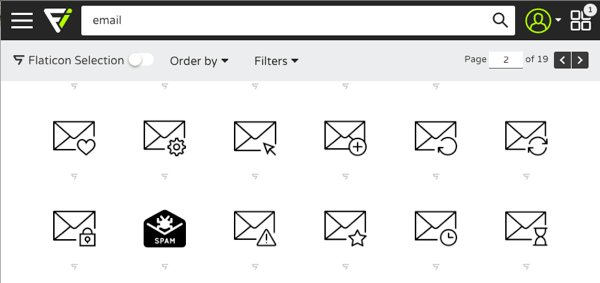 Looking to create an infographic, cartoony advertisement, or Twitter image? Choose from over 1,800 "Avatar" icons.
Your Guide to the Future of Business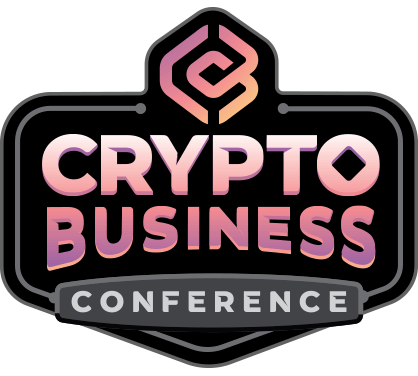 The Web3 renaissance opens up new opportunities for entrepreneurs, creators, and marketers who are ready to embrace the changes. But, who can you trust?

Introducing the Crypto Business Conference; a premium event for anyone who wants to learn how to put Web3 to work for their business.

Join us in sunny San Diego, California, for the first-ever crypto conference for business pioneers…not finance and tech nerds. You'll get actionable, business-building ideas from proven innovators—without all the techie jargon.
CLAIM YOUR SEAT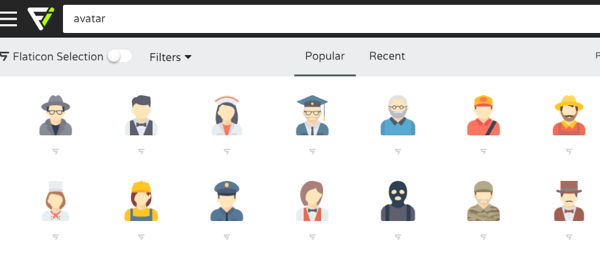 Flaticon's library is most useful when you need to create a visual post dedicated to an upcoming webinar, podcast, conference, and so on.
#4: Reveal Optimal Contrasting Color
ColorZilla is a Google Chrome plugin that allows you to see the hex, RGB code, official name, and gradients for any color within a browser window. Use the Color Picker function to find the best contrasting color for a call-to-action button or to emulate a peer's designs.
The tool automatically copies the hex code of any "picked" color to your clipboard, making your visual design more efficient.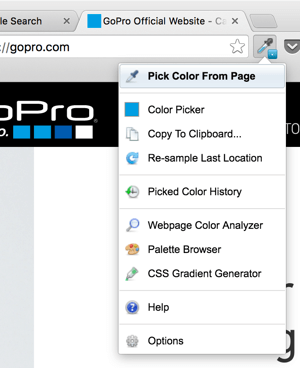 Used in conjunction with Flaticon, you can quickly grab your "Brand Blue" and drop it into the color selector, ensuring you're downloading an icon that's the same color as your website logo.
#5: Find Perfect Font Combinations
Luckily, you don't have to be an expert in fonts. With Femmebot, you can access 25 of the top font combinations from font experts and see how these combinations look with graphics and images, as well as formatting.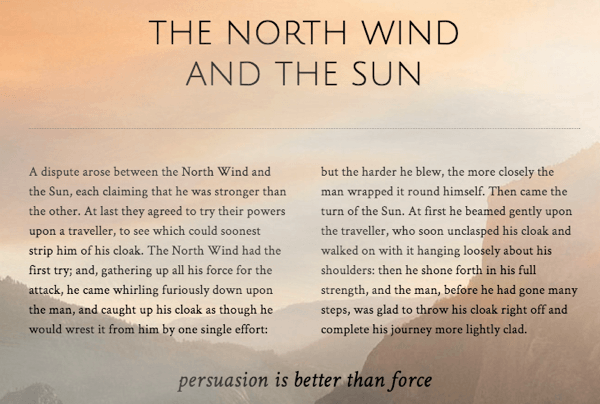 Femmebot's font recommendations are a great place to start with visual content. Once you get rolling, you'll quickly find the font combinations that appeal to you (and your audience) the most.
Launch Social Projects Faster and Easier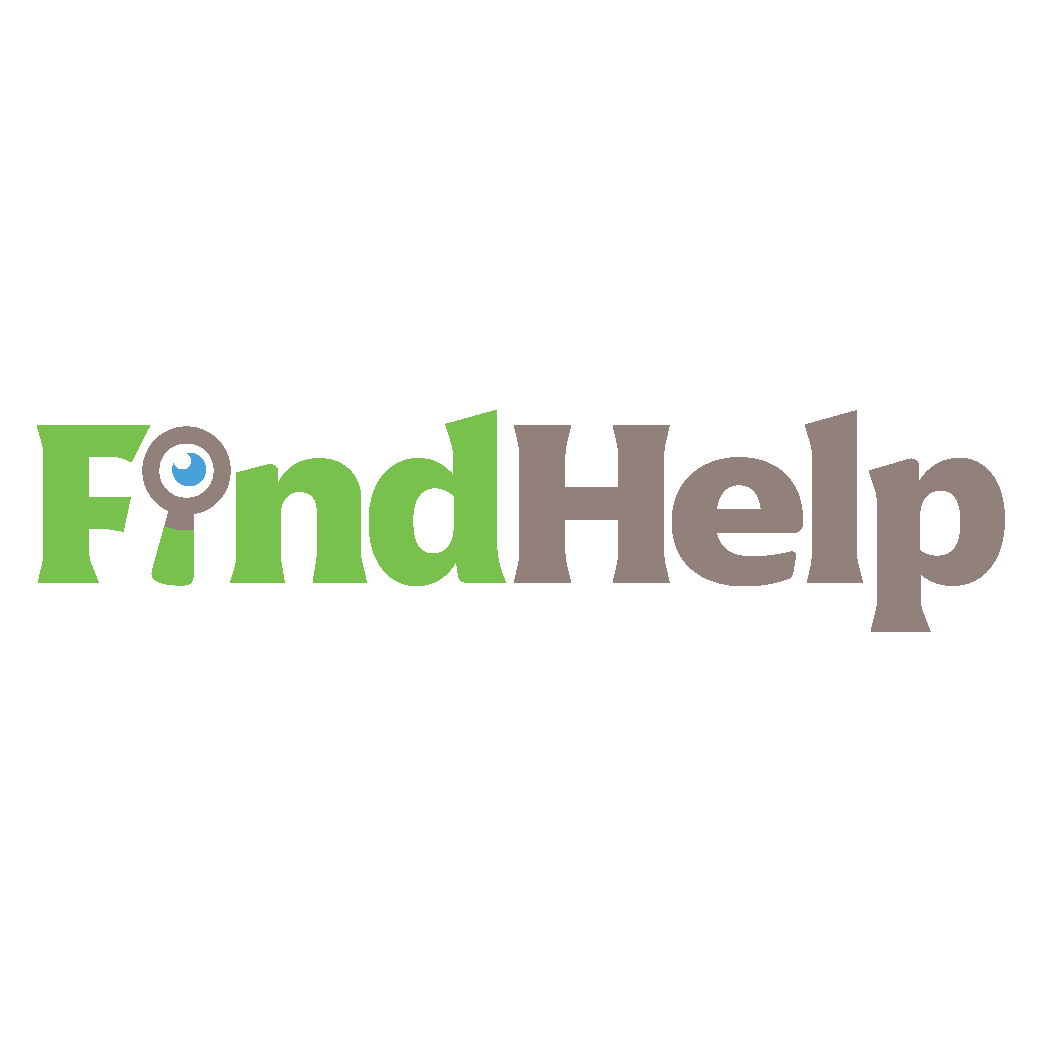 Looking for a content creator, campaign manager, or strategist for your social channels or a special project?

Find the right expert for even the most complicated project or campaign in just a few clicks with our new FindHelp marketplace. You'll have more time to focus on other areas of your business without sacrificing your social presence. Browse highly qualified Facebook and Instagram experts today.
FIND HELP TODAY
#6: Put It All Together in a Visual Content Tool
Now that you have your visual tools, you need a platform to actually create the content; one that helps you create something that looks like it came from a professional graphic designer.
Below is a simple example of a great-looking social media post from Buffer.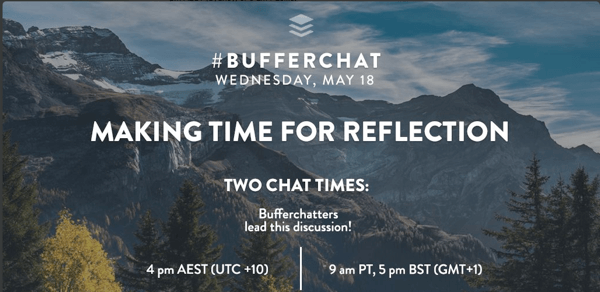 Let's see if we can't recreate it using free visual content creation platforms: Canva, Google Drawings, and PicMonkey.
Get All of the Help You Need With Canva
Canva was built for creating visual social media content. As such, it's a tool that gives you a great result fast. You get access to presized social media post templates with easy-to-edit preloaded text.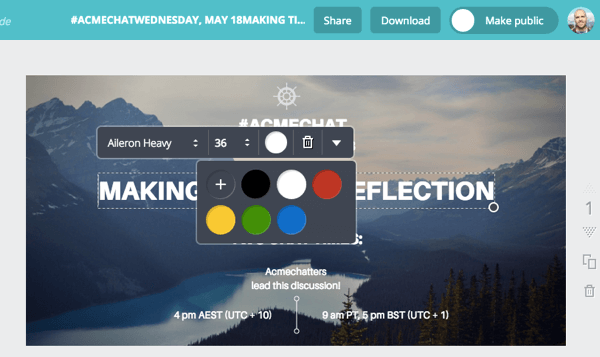 Canva has a lot going for it. It offers premade social media image templates, including layouts that make content creation fast and easy.
Note: Investing in Canva's "Canva for Work" plan ($10/month paid annually) allows you to save your brand colors, logos, and fonts, resize your designs for cross-platform use, create branded templates, and share all of it among your team.
The free version, however, is more than enough for most small business and social media managers. Definitely test it out before diving into the paid version.
Start From Scratch With Google Drawings
Google Drawings is an often-overlooked visual content platform because it's part of the larger Google Drive suite. Though the learning curve is steeper than other platforms, Google Drawings is actually one of the more powerful tools once you know what you're doing.
You get access to 500+ fonts and powerful layering and formatting options. The Distribute and Align tools make it easy to create perfectly symmetrical and distributed graphics. The best part is that it's free.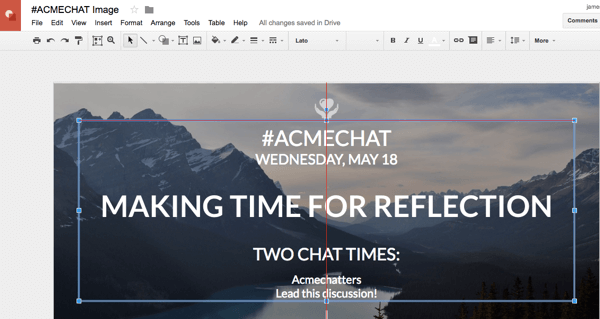 Note: If you're using Google Drawings for your social media visuals, you'll have to set the page size manually. Below, you'll find a quick social media sizing chart.
Facebook photo sizes:
Cover photo – 828 x 464
Profile photo – 360 x 360
Link image – 1200 x 628
Photo post – 940 x 788
Twitter photo sizes:
Header photo – 1500 x 500
Profile photo – 500 x 500
Tweeted photo – 1024 x 500+
Instagram photo sizes:
Profile photo – 180 x 180
Photo post – 1080 x 1080
Focus on Beautiful Images With PicMonkey
While PicMonkey is focused on image editing, it can also deliver a quality end result for social media visuals. There's a substantial gap, however, between the free and paid versions.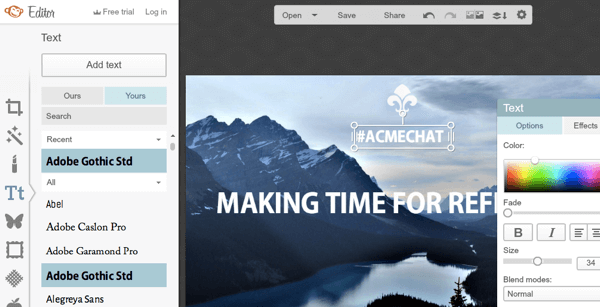 PicMonkey allows you to easily match your font or border exactly to one of the colors within your background image. It's also a powerful image editing tool. The overlay library of icons and images is extensive.
Fonts are limited in the free version and much of the power is reserved for the paid version, which is $4.99 per month.
Here's an example of a Twitter post with a slightly different style than the one emulated before. This graphic was made using Flaticon, Google Drawings, Femmebot, and ColorZilla.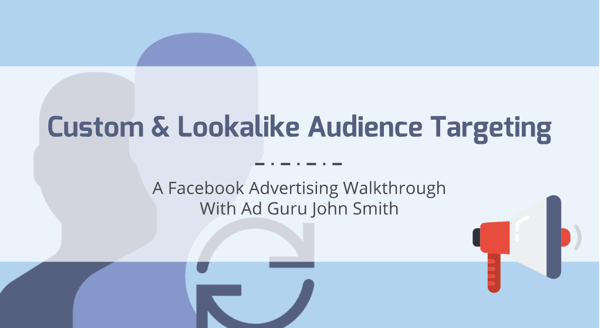 You'll want to find the tools that align best with the visuals you'll be creating. Canva is a good choice if you're marketing on several platforms at once and need to create a lot of content. Google Drawing is great for more complicated graphics or if you have a lot of team involvement. PicMonkey is excellent for quote overlays and photo-dominated social media strategies.
Conclusion
Whether you're working with videos, GIFs, infographics, slide decks, or posts, there's no question that visual content is an essential part of any social media marketing plan. These free tools can help you boost brand awareness and engagement.
What do you think? Have you tried any of these visual tools? Which tools work best for you? Please share your thoughts in the comments below!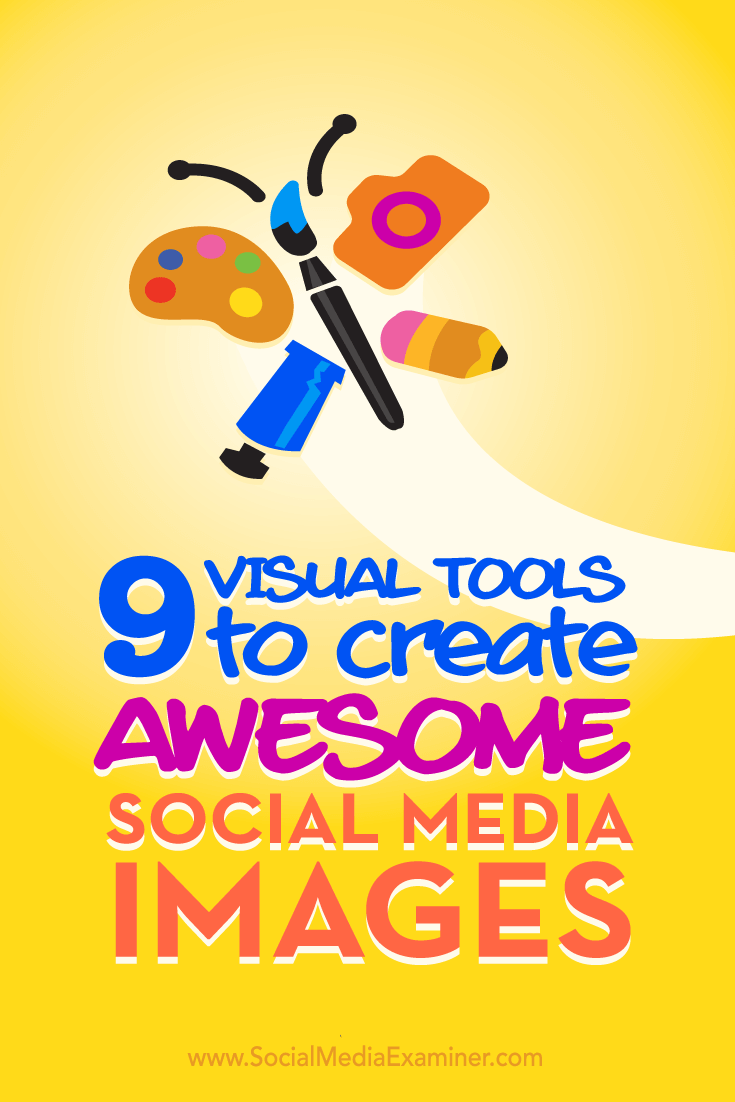 Curious about NFTs, DAOs, and Web3?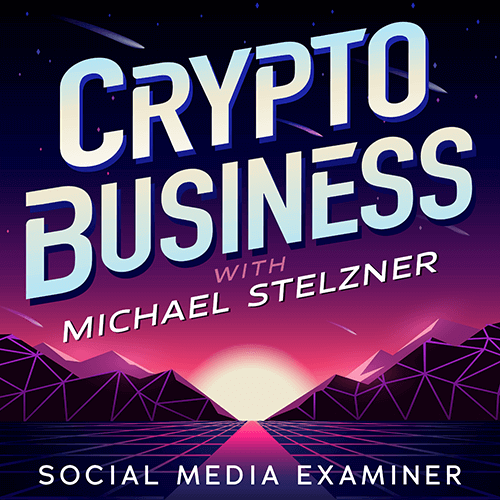 Follow the Crypto Business podcast to find out how NFTs, social tokens, DAOs (and so much more) will affect your business in the near future.

Every Friday, host Michael Stelzner interviews leading industry experts about what works right now in Web3 and what to expect in the future, so you can prepare your business for the shift, even if you're a total newbie.
FOLLOW THE SHOW