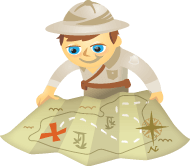 Wondering how to respond to Google's recent algorithm changes (known as Panda)?
Keep reading to find out.
A bit of history
In an interview with Wired Magazine, Udi Manber, Google's head of search, said that Google will make as many as 550 changes to its search algorithm this year. One of the bigger changes happened this past winter in what has been called the Panda or Farmer update.
According to a report by Sistrix.com, within days of the update, a number of very large websites saw their Google rankings take a drastic drop. Sites such as Ezinearticles.com and Suite101.com lost 90% or more of their visibility on Google.

Although a 90% drop in visibility may seem extreme, it was a direct result of Google's attempts to weed out content farms (websites with high-volume, low-quality content) and those trying to game the system. In the process, a number of unsuspecting websites got caught in the fray.
For the average small business owner, stories like this can be concerning. It's hard enough to move to the top of the Google search rankings, let alone keep up with the constantly evolving magic that makes Google work.
However, for those looking to build quality websites that achieve high Google search results, nothing has really changed. As always, the key is to focus on publishing high-quality content that readers will want to share.
Here are 7 tips to help your business move to the top of the Google search rankings.
#1: It's all about the user
It's important to remember that the reason for the continually changing algorithms and updates is that Google has one objective—to provide the highest quality, most relevant search results possible. If they fail to do so, competitors such as Bing and Facebook are nipping at their heels ready to take up the slack.
Google is not out to penalize websites or hurt website owners. They want to ensure that users find the information they seek on the first try.
When it comes to search engine rankings and improving SEO, start by looking at the site from the perspective of the user searching Google. Does your site provide the best, most relevant information for a given search term and if not, what can you do to fix it?

Google's Amit Singhal, head of Google's core ranking team, provided 23 questions to consider when evaluating web content. These are some of the same questions that Google is using to test algorithms and evaluate websites using third-party beta testers. The questions provide an excellent insight into Google's perspective and a tool to analyze your website from the user's point of view.
#2: Content: Focus on quality over quantity
In an earlier post I wrote on how to increase your Google ranking, I talked about using blogs to increase the number of pages indexed in Google. And while it still holds true that more pages indexed for a given search term gives you a better chance of achieving a high Google rank, it isn't enough just to publish text optimized for keywords. The quality of the content is now a factor.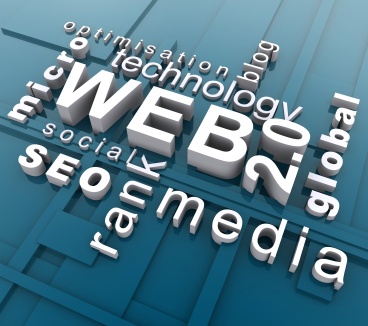 Since the Panda update, Google has attempted to screen out those publishing high-volume, low-quality content. Now, in the eyes of Google, it's better to have fewer high-quality pages then lots of low-quality pages.
Get Your FREE Course: Web3 for Beginners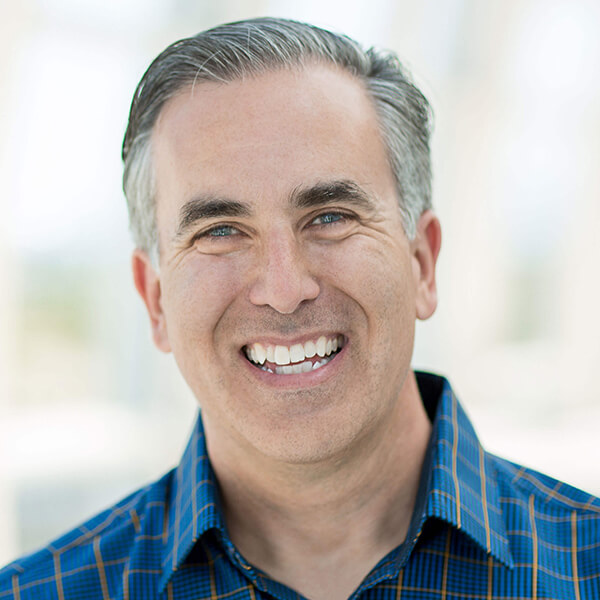 Curious about Web3, but don't know where to start or who to trust?

Introducing Web3 for Beginners, a course taught by Michael Stelzner, the founder of Social Media Examiner.

Learn the basics of Web3 and apply it to your business with this FREE comprehensive course.
CLICK HERE TO GET FREE ACCESS
Blogging is still one of the best ways to move up the search engine rankings as it is a good way to add high-quality information to a website. However, web pages or blog posts offering little of value can now negatively impact a website. Removing these pages might actually help a website move up the rankings or recover from a drop in ranking.
#3: Links: Focus on quality over quantity
Incoming links have always looked good in the eyes of Google. As a result, one way to move a site up the search engine rankings was to generate a high number of incoming links all pointing to a given web page.
As Google places higher and higher value on the quality of the content, this tactic is not as effective, and can even harm a website's ranking if overdone.
For the small business website owner, this should come as good news. Instead of generating 50 articles with subpar content, website owners can now focus on creating fewer high-quality articles or incoming links, as Google is no longer placing much value in links from article distribution sites such as Ezine.com.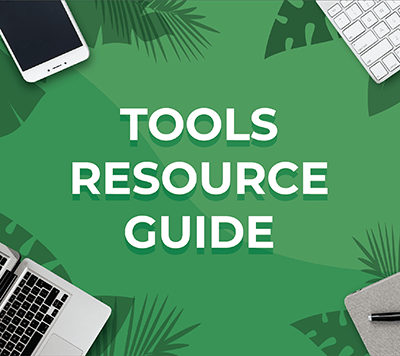 Looking for something to make your life easier?
Discover the tools we recommend to drive engagement, save you time, and boost sales across your entire marketing funnel or business.
Whether you need help planning content, organizing social posts, or developing your strategy, you'll find something for every situation.
FIND YOUR NEXT FAVORITE TOOL
In another article on ways to improve your blog SEO with inbound links, I suggested that press releases were a good way to generate incoming links because distribution services often generated back-links as articles were placed on various press release syndication websites. This link-building strategy has also changed post-Panda update, as these links are not as highly valued as they once were. However, a well-written press release can still be very effective when picked up and reported by a journalist or major publication.
Focus on getting high-quality links from high-quality websites. Guest posting is still an excellent way to generate high-quality incoming links. If possible, try to wrap links in important keywords. For example, as a content marketing copywriter, a link around "content marketing copywriter" would be more effective than a link wrapped around my name.
#4: Make the most of social media, social sharing and social search
It's hard to tell exactly how much impact Twitter and Facebook have on Google search results, but at the very least we know that Google is providing real-time social sharing in the search results.
Google's addition of the Google +1 button and the ability of Google users to block sites take this a step further. Although it's still unclear how Google is using the +1 button in their algorithms, they have stated publicly that users blocking a site can have a negative impact on returns. This again demonstrates the importance of high-quality content.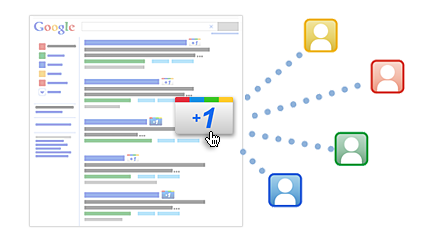 #5: Let the search engines know you're there
Once you've published high-quality content, it's important to tell Google about the content and make it easy for users to find. This means that meta titles and descriptions should closely match the content on the page.
Keyword stuffing and intentionally filling meta descriptions with keywords that don't match the page in an attempt to deceive will only hurt your search engine results. The closer the match, the better.
It's also important to make the most of the SERP, the short paragraph showing in the Google search returns. Use this space to provide a clear description of the content and encourage users to click through to your site.

#6: The truth behind duplicate content
It's not that Google penalizes websites for duplicate content; Google just doesn't show it in the search results. Remember what I said in the beginning about providing the best possible search returns. When it comes to duplicate content, that's all Google is doing.
Instead of showing 20 pages with the same content, Google tries to present the most relevant and original content and omit the rest. Users can still view omitted search returns, they just need to make an effort and most won't.
This only becomes a problem if you're using canned content or directly publishing RSS feeds from other websites. Content of this sort might be seen as low-quality and result in lower Google returns. Hopefully the days of stolen web content and RSS scrapers will soon be a thing of the past.
#7: Don't overdo the advertising
Too much advertising can also result in lower Google rankings. This again is a result of Google's attempts to improve search results for the user. Google tends to equate an overabundance of advertising to lower-quality or "spam" websites.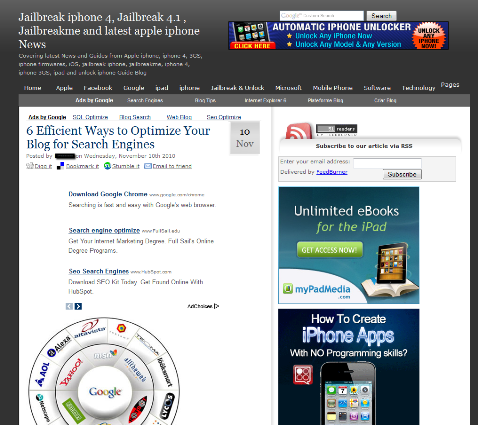 Be sure that advertising does not interfere with the content on the page. This is especially important with advertising above the fold and within the text.
Google is constantly evolving, but the fundamentals of SEO will always remain the same. High-quality content that people want to share will always do well in the eyes of Google. Search Engine Land has put together a free guide that will help you gain traffic from search engines such as Google and Bing.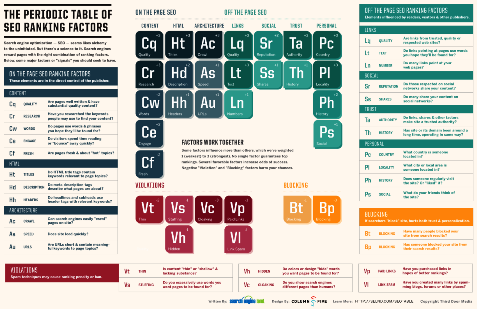 What do you think? What other ideas or suggestions do you have? Leave your comments in the box below.
Get Your FREE Course: Web3 for Beginners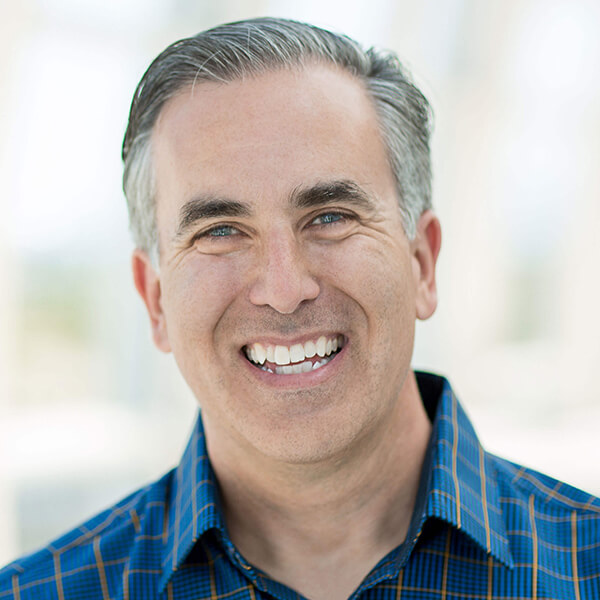 Curious about Web3, but don't know where to start or who to trust?

Introducing Web3 for Beginners, a course taught by Michael Stelzner, the founder of Social Media Examiner.

Learn the basics of Web3 and apply it to your business with this FREE comprehensive course.
CLICK HERE TO GET FREE ACCESS