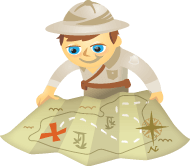 When people hear the word design, they sometimes think only of making something look good, using colors and graphics to add interest. But on the web, and especially on a blog, design has a purpose: to grab readers when they arrive, make it easy for them to get what they want, and create trust through a consistent and professional look.
A well-designed business blog:
Uses visual interest to make posts easy to read
Brands your business in a consistent way
Places useful information in places where it is easy to find
Isn't cluttered with things that aren't helping you promote your business
Makes it easy for readers to do what you want them to do

Good blog design is practical
While there are many elements that go into designing a blog that grabs attention and engages readers, here are seven elements that must be integrated at the outset. You can develop the visual look and feel over time, but start here to begin building relationships, trust and credibility:
Graphic header with name of blog, tag line and author name
Email subscribe form
About page with photo
Use a variety of media: text, video, audio
Plenty of white space to make it easy to read
Links to share your content
Links for readers to connect on your social networking sites
To illustrate each of these points, I've made a short video showing blogs that incorporate these elements.
Put Google Analytics to Work for Your Business (Online Training)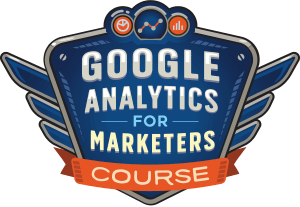 Ever thought, "there's got to be a better way" when it comes to tracking your marketing activities? Are you forced to make decisions based on limited data? With the right training, you can use Google Analytics to measure all of your marketing efforts with certainty.
You'll stop the leaks in your ad spending, justify your marketing spend, gain the confidence you need to make better marketing decisions, and know what's working at every step of the customer journey. Let the world's leading analytics pro show you the way. Check out our new Google Analytics for Marketers course from your friends at Social Media Examiner.
CLICK TO LEARN MORE: ANALYTICS TRAINING
If you would like to study these blogs in more depth, here are the links:
What are the essential design elements you think belong in a business blog? Please share your ideas in the comments and link to blogs that illustrate best practices.