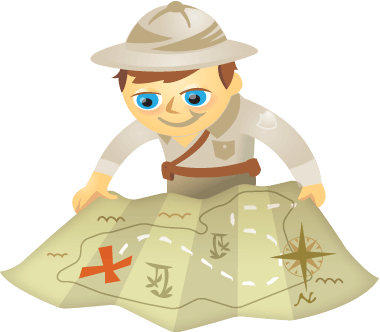 Are you struggling to build an engaging Twitter community?
Do you want to lead relevant conversations, but aren't sure where to begin?
Standard auto-tweets aren't going to cut it. Your top priority should be creating helpful, authentic interactions.
In this article I'll tell you six ways you can start Twitter conversations and keep your followers' attention.
#1: Make Your Twitter Profile Inviting
When someone is looking for you or your brand on Twitter, the first thing they'll do is search for you, and then they'll check out your profile. If you want more followers, this is their first stop, so make it pop!
SpareFoot is an example of a Twitter profile done right. They've humanized their brand by showing employees having fun in their creative office space.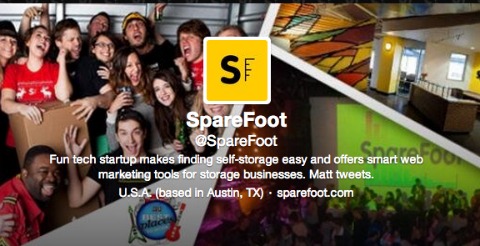 Are your Twitter pictures and bio compelling enough to follow?
If you're not sure, give it a quick test. Is your bio concise and clear about your brand's purpose? Does it include keywords that flow naturally in the description? Do your background and profile picture convey the message you want associated with your brand?
You can include elements that encourage an emotional connection with any audience. What those elements are will depend on your niche.
Social Media Marketing Society (Ongoing Online Training)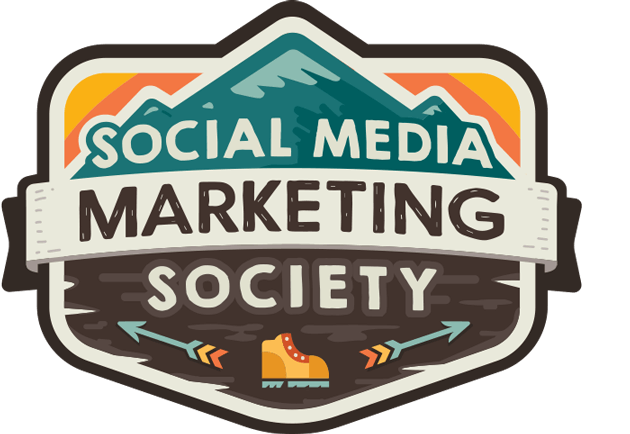 Want to gain marketing confidence and accelerate your career? Try the Society to discover new marketing ideas, improve your results, get support, and become indispensable. Join us for ongoing training, insight from pros, and a community of supportive marketers who understand you.
START YOUR TRIAL MEMBERSHIP
Pro Tip: Clear out all of the clutter! Avoid using too many hashtags and don't overdo it with links and text.
#2: Add Enticing Visual Content
Ninety percent of information transferred through the brain is visual. If you want your messages to get attention, include photos and videos with your tweets as often as possible.
When Twitter added in-stream previews of images, it increased overall engagement. The more you invest in visual content, the more retweets, favorites and click-throughs you'll see.
A study by Buffer found that tweets with images get 150% more interaction.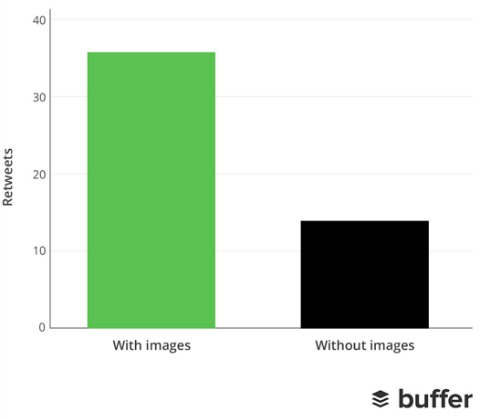 In the example below, Sephora used calculated composition to include as much information as possible. A single picture shares a discount and product examples, as well as promotes a weekly feature.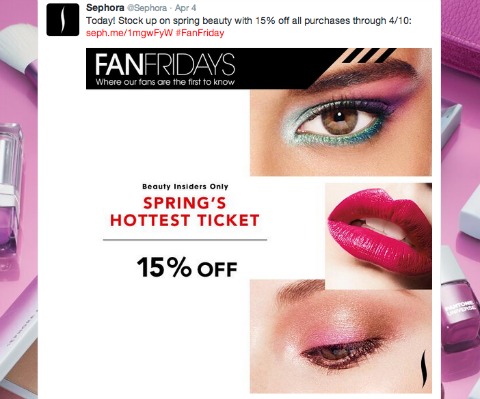 Pro Tip: Remember that images use up about 26 of your 140 characters. Make adjustments to your tweets as necessary.
#3: Keep Tweets Short and Simple
Clear messages demand simplicity.
Some businesses try to squeeze as much text as possible into their tweets. The result? Their message isn't properly conveyed. If you waste words, you'll probably waste followers too.
Twitter's best practices guide cites a report by Buddy Media that found that the ideal tweet is 100 characters or fewer.
Put Google Analytics to Work for Your Business (Online Training)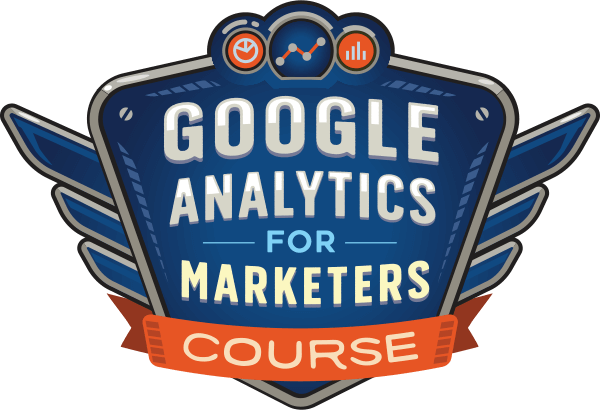 Ever thought, "there's got to be a better way" when it comes to tracking your marketing activities? Are you forced to make decisions based on limited data? With the right training, you can use Google Analytics to measure all of your marketing efforts with certainty.
You'll stop the leaks in your ad spending, justify your marketing spend, gain the confidence you need to make better marketing decisions, and know what's working at every step of the customer journey. Let the world's leading analytics pro show you the way. Check out our new Google Analytics for Marketers course from your friends at Social Media Examiner.
CLICK TO LEARN MORE: ANALYTICS TRAINING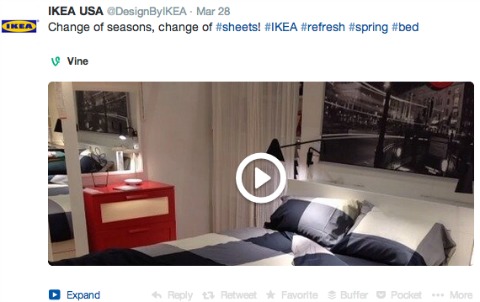 Pro Tip: Use medium-length tweets to get a 17% higher engagement rate.
#4: Insert Retweetable Words
Twitter only gives you 140 characters to capture your audience's attention and convince them to jump into your conversation. Since your audience is already overloaded with social updates, the right words can make or break that connection.
To find those power words, Dan Zarella from HubSpot analyzed the top 10,000 most retweeted tweets. He found 20 words that have the most potential for capturing your audience's attention and turning your tweets into actions.
Pro Tip: Want to get the most out of your tweets? Add please, free, check out, how to or 10 to your tweets—those are a few of the top words Dan found to be most effective.
#5: Ask Your Audience Questions
When you first meet new people, what do you do? You ask questions. What's your name? What do you do? How did you like the keynote?
If you want to get people talking, ask them about themselves. Twitter users love to share their opinions, so why not give them a chance to express their feelings?
To keep things focused, stick to questions related to your niche. If your company sells shoes, ask your followers about the last pair of shoes they bought.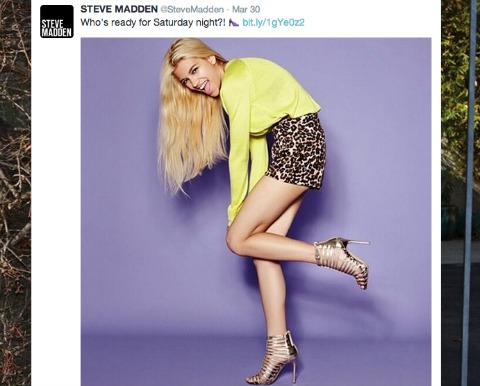 In the example above, Steve Madden stretched that advice a little bit. They posted a question about Saturday night, but paired it with a fabulous outfit featuring their shoes.
No matter how big or small your audience is, thank everyone who made the effort to answer your question. Show that there are real people behind your Twitter account and address everyone personally.
Pro Tip: Keep your questions conversational. Don't talk to your followers like a robot, but like a friend.
#6: Share Curated Content
Excellent content will improve your engagement, but that doesn't mean you have to dedicate all of your time creating it from scratch.
Collect and share interesting content from other sites with your audience. Talk about it from your point of view, apply a consistent voice and show that you're an expert in your field.
Wells Fargo tweets out a mix of original content and valuable links from other sites. They identify with their audience's needs and find content that addresses those needs.

Pro Tip: Share a mix of curated links and information along with original tweets to make you the go-to brand for your niche.
Some Parting Thoughts
Twitter can be a struggle for any business, big or small. Getting back to basics can help you increase your follower count and overall interactions.
One of your first steps is creating an attention-worthy profile with compelling imagery. Anyone who stumbles across it should be able to get a sense of your company's culture and products or services.
You may feel like you need to update your stream all of the time to keep up visibility, but if you don't have a strong message, don't tweet. Your followers won't pay attention if your tweets lack authenticity and power.
Instead, focus on sharing intriguing visual content and stories that spark Twitter conversations around your brand or niche.
What do you think? Do you have advice about getting traction with Twitter conversations? What have your challenges been? Tell us in the comments.