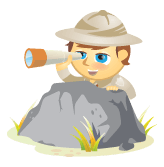 Setting aside the budget to go to a conference like BlogWorld and New Media Expo can be a big decision for a solo brand, a small business or a department head. It's important to get a sense of where your money's going, and more importantly, where the return on investment is.
I was tasked to write about this mega social media conference. Here are 6 specific things that I took away from BlogWorld 2010.
#1: I discovered geocaching
At one point or another we're all victims of complacency, if we're being honest. BlogWorld is where I discovered geocaching, via Julie Henning.
Geocaching is where people all over the world hide things (caches) and use a GPS app that lets searchers find them. Yes, you heard me right; it's a WORLDWIDE never-ending scavenger hunt. And I uncovered a geocache in Las Vegas while attending the event. Had I not attended, I would have never even known about this craze that has 4 million participants. Watch this video for more info:
Quick and dirty Geocaching lesson…on the house!
#2: The sessions are great, but the networking is GOLD
Scott "The NameTag Guy" was my personal favorite session, and not because he let me videotape him pretending to be a pro-wrestler either (or that he gave me a free book).
Lewis Howes delivered in his panel discussion, as usual. Adria Richards gave great tips on how to use social media for your next job search, and the keynote by Scott Stratten was awesome.
With all that being said, I'll never forget the post-BlogWorld party at Darren Rowse's place, where Allison Boyer, Shannon Smith and Chris Ducker discussed the nuances of pronouncing the word "apricot."
Or the lunch with Mike Stenger, Jordan Cooper, Allison Boyer, Jamie Tardy and Oleg MokHov, where we discussed the definition of viral and what true engagement is.
The first night with Amy Schmittauer, Sammy Hammons and Scott Robinson is going down in the history books as the most walking done by any human being ever, and Amy Schmittauer's awkward introduction to both Scott Stratten and Jay Baer won't be forgotten anytime soon.
Social media will never replace the human experience. I got really close to about 6 people in the span of 72 hours and I don't think any of us will forget each other. This is what we strive for when we're tweeting back and forth. These are the conversations that we want to have when we comment on each other's blogs. BlogWorld reminds us of the true purpose of social media, and that's to eventually advance the conversation offline and build relationships.
#3: Connecting with people, not profiles
Scott Robinson and I might have spent 10 hours together over the course of the conference. We spent maybe 15 minutes actually talking about what we do—and that was at the closing party. Too often, we get caught in the act of engaging for a business purpose and forget that what we really want is to create "know, like and trust."

Sitting at the Social Media Examiner breakfast, I got to have an amazing conversation about power and influence with Mike Stelzner that encouraged me to accelerate a project I'm working on. I had one of the most reckless conversations with Amy Porterfield, Gina Onativia, Katherine Salt and Rich Brooks about everything from stealing great ideas to the concept of a "play cousin." No business, just people.
Again and again I got to learn about people, not business representatives, and for that reason I felt like I had the time of my life nonstop for 3 days straight. In the process of that I may have made some nice business contacts, but I definitely made some new friends, and that'll take me much farther than business info in a CRM will ever do.
The Conference You've Been Waiting For
As a small business marketer, you can probably only pick one or two events to attend each year. Get back into the game with an unbeatable conference experience and expert training at Social Media Marketing World in sunny San Diego, California—from your friends at Social Media Examiner.
🔥🔥 As a valued reader, you can save $300 if you act now! Sale Ends Tuesday!
CLICK HERE TO LEARN MORE
#4: Expanding your network quickly
I met people who hailed from Gainesville, Florida, to local folks right from Las Vegas itself. I met Katherine Salt, an awesome lingerie store owner from Jersey (a small island off the coast of England) and Chris Ducker, a man who disagrees with my pronunciation of the word "apricot," who was about to travel to Columbia via a brand-new—and possibly dangerous—airline at 3 am.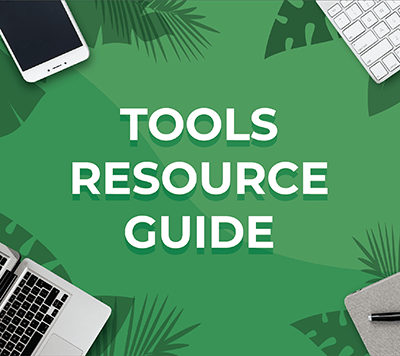 Looking for something to make your life easier?
Discover the tools we recommend to drive engagement, save you time, and boost sales across your entire marketing funnel or business.
Whether you need help planning content, organizing social posts, or developing your strategy, you'll find something for every situation.
FIND YOUR NEXT FAVORITE TOOL
It didn't really hit me until I got back to my room on Monday morning. I just went global.
Forget the Internet; BlogWorld is a literal phrase. I was amazed at the range of people, countries and especially accents that I encountered. I'm pretty sure I now have a lunch date if I'm ever in 20 or so countries around the world. Something like this could take years to build, but one conference in Vegas created that in a weekend.
#5: Scott Stratten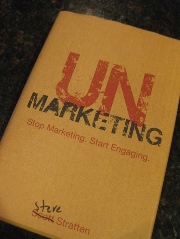 Yes, his keynote speech was amazing. His banter was consistently hilarious. And he made the phrase, "What happens in Vegas, stays on Twitter" a top tweet for 3 straight days on the #bwe10 hashtag. But my calling Scott "Steve" twice to his face within 5 minutes of each other was one of my best memories.
The "cool kids" of social media are regular people just like us. BlogWorld gives us a chance to make an impression on them the way they make an impression on us daily. You don't get to just "meet people" at a place like BlogWorld. You get to have experiences and collect stories.
Imagine how much fun Amy Schmittauer is going to have telling the story of her Scott Stratten book cover, signed by "Scott Steve Stratten" over the next few weeks. Better than any blog post comment could ever do.
#6: Content avalanche
I've written down about 20 blog post ideas in 24 hours.
The conversations at BlogWorld don't just build relationships, they build content. Discussing Jamie Tardy's goals led to a blog idea about the evolution of a millionaire mindset. Debating the definition of viral with Jordan Cooper led to another post, as did our discussion about what engagement works and what doesn't.
Amy Schmittauer and I shot videos of me having a complete #fail test-driving a new 2011 Ford Mustang (I hadn't driven stickshift in a while…just imagine it). This led to a blog post about committing to learn something new and doing something that may scare you.
If you don't have an editorial calendar before BlogWorld, you will afterwards. Discussing the lives, dreams, experiences and businesses of the top thought leaders can only lead to ingenuity and growth.
Like I posted recently, our content doesn't only come from us. If you have writer's block, then you haven't talked to enough people; you haven't read enough posts (thanks, Scott "The NameTag Guy").

For me, BlogWorld started as a reckless spur-of-the-moment decision (Woo, Vegas!) and ended up being one of the turning points of my business. From Lucy Thompson validating the name of our new blog, "Super Villain Strategy", to walking for a full fortnight on the floor of the Luxor and Mandalay Bay, to some of the most unexpectedly talented karaoke singers I've ever heard, BlogWorld is more than a conference, it's an experience that can change everything.
In addition to those I mentioned, I want to thank Tanya Chadha (I know you rigged that contest for me), Michael Vallez (Crazy Mike!), the BlackBerry Team (People stared at my t-shirt all night long—I felt like a victim. New rule: no shirts with paragraphs on your chest… not one person looked me in the eye).
Naomi Trower and Kristi Hines (Thank you for having lunch with me, those playing cards are awesome!), Bill Rice (The smarter half of my discussion with Mike), Lori M. (One of the first quotes on my stream, thank you), Tiffany James (For making me get an IPad… eventually), Amber Osborne (Sorry I couldn't be your back-up rapper, but you got your karaoke on; maybe next time).
Matt Simpson (Great pitch, even with all of the noise!), the Kodak Team (You're awesome, next time we'll do lunch on your break. I'd still love to win a Zi8…HINT!), Jason, AKA "Blog Luvr" (we'll have to connect another time), and finally Cindy King (You are truly a sweetheart. I smile every time we speak). You all MADE BlogWorld no matter who put the event on. From the bottom of my heart, thank you all.
Anybody up for a trip to South By Southwest? I wonder if Steve will be there.
Every person highlighted in this article was a delight to be around. In my opinion, you should connect with as many of them as possible. I promise you won't be sorry.
What was your favorite BlogWorld moment? I know I wasn't the only one who had fun! Share your comments in the box below.
Get Your FREE Course: Web3 for Beginners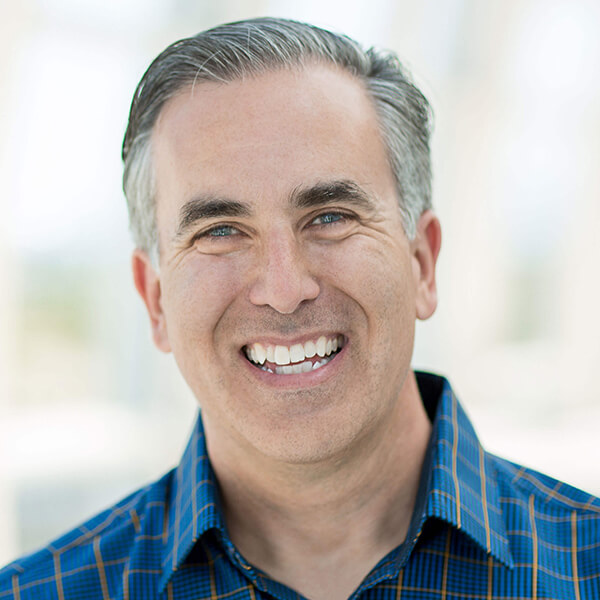 Curious about Web3, but don't know where to start or who to trust?

Introducing Web3 for Beginners, a course taught by Michael Stelzner, the founder of Social Media Examiner.

Learn the basics of Web3 and apply it to your business with this FREE comprehensive course.
CLICK HERE TO GET FREE ACCESS