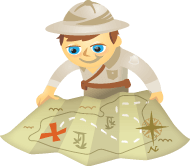 It's the Holy Grail of interactive marketing: getting "social media influencers"—the ones with the voice and the reach, the ones to whom everyone else listens—to endorse and promote what you're doing.
Recently, my company managed to inspire 60 such influencers to participate in our event, called The Influencer Project, and they even took it upon themselves to help spread the word.
People like Social Media Examiner's own Michael Stelzner, Guy Kawasaki, Robert Scoble, Gary Vaynerchuk, David Meerman Scott, and others all signed on. We were grateful beyond belief.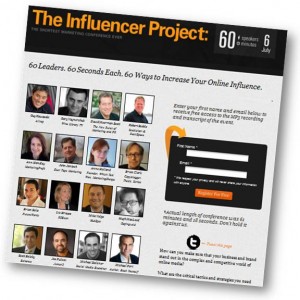 Why'd they come on board? And how'd we do it?
First Things First: No-one Cares About Your Brand
Many of us who are new to the social media space want influencers to "get behind" our brands, products and special events.
We think we can just reach out to them, and if we have a great thing going on, they'll naturally want to endorse what we're doing.
It's an honest mistake, usually, but it does backfire—or at least, it won't get you the results you're looking for.
Of course, if you have deep reserves of cash, you may be able to afford paying handsomely for a big name to review your product—although, to be sure, that can get into very tricky ethical territory and is a delicate issue.
But for the rest of us—for those who don't have tens or hundreds of thousands of dollars to spend on "influencer outreach"—we have to be a little more creative.
In fact, we have to get rid of the very idea of "trying" to "get" a social media influencer to "back" our brand.
Instead, we need to create innovative ways to inspire not only well-known influencers, but also large numbers of participants, to join a project, a cause, an initiative. And that takes a different kind of thinking—one that I'll explain below.
How to Inspire a Social Media Influencer
The thing is, no-one wants to be your salesperson—unless they are, of course, being paid to sell your products. But everyone—social media influencers included—wants to be part of something that's bigger than them, that's creative and that brings new ideas into the world.
So, without any further ado, here are my 5 creative ways for inspiring web celebrities to come on board with what you're doing:
#1: Don't Ask for an Endorsement
Don't ask them to endorse a product or site. Instead, create a project—related to, but independent of, your brand—that they can get behind. Think about the "Yes We Can" video that will.i.am created for Barack Obama's campaign.
The Conference You've Been Waiting For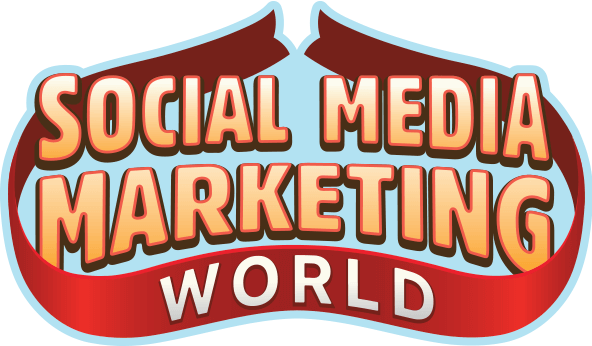 As a small business marketer, you can probably only pick one or two events to attend each year. Get back into the game with an unbeatable conference experience and expert training at Social Media Marketing World in sunny San Diego, California—from your friends at Social Media Examiner.
🔥🔥 As a valued reader, you can save $630 if you act now! Sale Ends Friday!
CLICK HERE TO LEARN MORE
Regardless of your political leaning, there's a lesson here. Yes, will.i.am's a celebrity. And yes, Hollywood is known for bringing other celebrities on board political campaigns. But that's not the fundamental point. The point is that there was a cause, an initiative, a project that people wanted to get behind, that inspired them to act—and they did.
This is what you need. You want to create something that many people will join. A cause, a vision.
#2: Make it "Memetic"
Memetic means that it has a meme-like quality. Well, what's a meme, you ask? In its simplest definition, a meme is an idea that spreads from person to person, one that's so "catchy" that people almost can't help but to spread it.
Get Expert Social Media Marketing Training from the Pros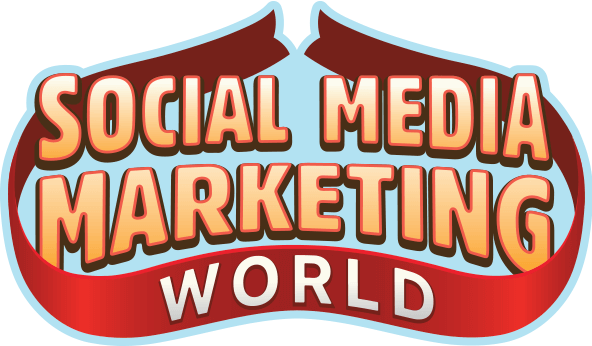 Want to get ahead of the competition and learn how to diversify your social marketing strategy?
Learn from the industry's most trusted experts, rub elbows with other smart marketers, and take your marketing to the next level during this 3-day event in sunny San Diego, California.
CLICK TO LEARN MORE
"Yes We Can" was a meme.
A meme is bigger than a brand. Just Do It is a meme. No Fear is a meme. The Red Bull Flugtag is a meme. It's something that people can identify with, make their own and share with others. If you're simply trying to strong-arm a social media influencer into singing your brand's praises, good luck. But if you have a project that has memetic quality, then you're on the right track.
#3: But Make it Values-Driven, too
A meme unto itself isn't enough. Sure, you could get lots of YouTube video views by trying to replicate something like a funny hamster, but you won't be enrolling people in a vision.
In other words, you won't be providing extraordinary value—to the end user or to the influencer.
On the other hand, if your project provides overwhelming value and is memetic, then you're not only sure to inspire people, you'll also be making the world a better place.
It makes business sense, too. Simply trying to make a campaign "go viral" for the sake of going viral is far riskier than creating a project that offers tremendous benefit. In our case, we provided users with more than 60 helpful tips that they could use to increase their digital influence in 60 minutes. They heard from luminaries they respected.
Everyone won. There was no attempt to manipulate people to act on our behalf for a hollow goal. It was values-driven all the way around.
#4: Reduce the Barriers to Entry
There are two things all of us have an increasingly short supply of: time and attention. Unless you're Apple or Microsoft and you're offering a blogger a sneak peek at your new product, asking someone to write a whole blog post about you—or, for example, do an hour-long webinar to your not-quite-robust-enough-yet list of subscribers—is going to make getting a "yes" a lot harder.
In our case, we only asked for 60 seconds of the speaker's time. The proposition was often met with enthusiasm. "Sure, I'd love to do a 60-second interview!" It was fun, short and interesting. There's no way we would have gotten 60 busy people to do full-hour interviews each right off the bat. So we made it radically easy for them to say "yes."
But that's only part of the picture: we also made it incredibly easy for the audience to say "yes." For only an hour of their time, we were going to give them 60 tips from 60 experts. Not a bad deal. And that's exactly what we heard from participants: it was completely manageable and reasonable to take one hour to learn from so many people.
So don't just reduce the barriers for those you want to headline your campaign, also make it easy for your intended audience to participate.
#5: Be Creative, but Err on the Side of Accessibility
When describing his company's financial practices, Salesforce.com CEO Marc Benioff said that while his software-as-a-service platform may have been revolutionary, his bookkeeping methods were as traditional as they get.
Similarly, I believe that it's important to let your creativity and imagination run wild, and to create something new—for example, to take a conventional idea (say, marketing conference) and challenge it (the shortest marketing conference ever). But I see far too many campaigns that feature weird, wild and avant-garde stuff without making it accessible to the end users.
The "60-in-60" idea was new. But it wasn't "43-in-68." We didn't ask them to speak for 10 seconds. We didn't request that they sing, dance or rap. In other words, it all made sense—both to them and to the audience. "60 tips" is still an attractive value proposition, and participants felt that they truly benefited from the advice.
But the other side of completely inaccessible and avant-garde is utter banality. Think of the typical webinar, conference or jargon-ridden special report. Sure, those can be great as ongoing lead-generation sources, but not as a way to get noticed and build digital influence rapidly.
So even though I'd recommend erring on the side of accessibility, I still want to challenge and encourage you to come up with something innovative.
Now the Ball's in Your Court
Hopefully, these tips have given your creative faculties some juice to explore what you can do to inspire social media influencers—and your target audience—to join your cause.
What do you think? Have you had success recruiting influencers? Put your comments in the box below.
Curious about Web3?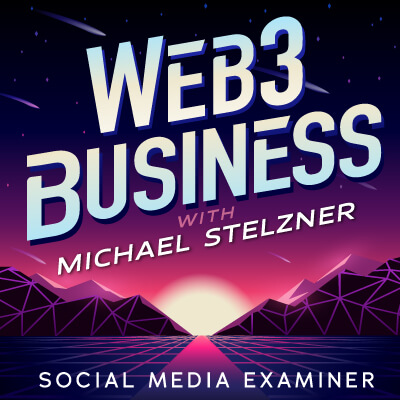 Follow the Web3 Business podcast to find out how Web3 will affect your business in the near future.

Every Friday, host Michael Stelzner interviews leading industry experts about what works right now in Web3 and what to expect in the future, so you can prepare your business for the shift, even if you're a total newbie.
FOLLOW THE SHOW