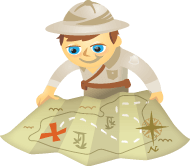 Do you want more leads from LinkedIn?
Wondering how others turn connections into leads?
With the right approach, you can be the first person your connections think of when they need someone in your industry.
In this article, you'll discover how to turn LinkedIn connections into qualified leads.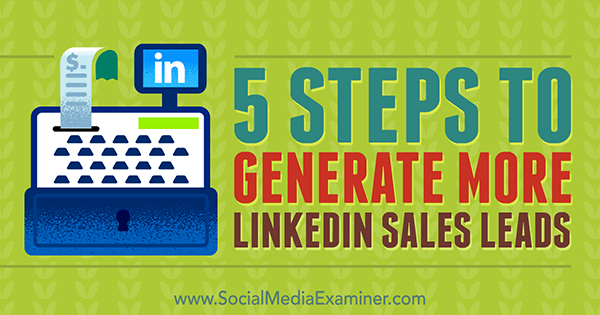 #1: Build Your Network Strategically
When people first get started on LinkedIn, often they'll make connections with anyone they can. Their initial goal is simply to build a large network.
But to build a network of people you actually want to communicate with, consider a different approach. LinkedIn offers a number of ways to find relevant people to connect with, especially if you're willing to pay for a premium membership.
Instead of sending connection requests to everyone you can think of, search for terms in people's profiles that relate to topics you're interested in. Read through the profiles that come up, and if those people seem personally or professionally interesting, reach out.
If you work in online advertising, for example, you might do a search for "online advertising" and then filter the results by second-degree relationships. That way you can find people who are connected to people in your network. Odds are you probably have a lot in common and connecting with them would be mutually beneficial.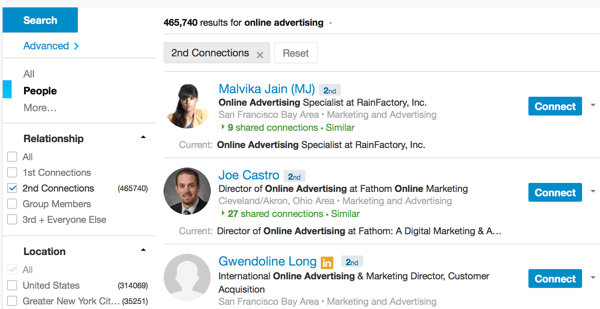 Remember, people can tell if you're genuinely interested in them, so if you want to establish relationships with certain users, by all means, connect. If you don't have a real interest in them and their business, move on.
Connecting with people who are relevant and interest you will help you achieve your personal or professional goals.
#2: Focus on Them, Not You
Great business relationships don't start with sales pitches. If you've spent any real time on LinkedIn, you've probably received many InMail messages like this one: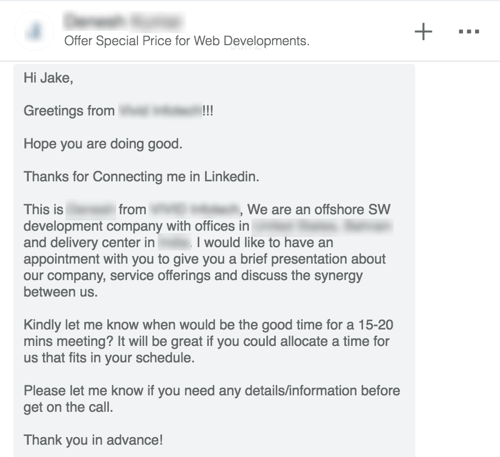 These types of messages only communicate that someone wants you to buy from them.
But guess what? People don't connect with you on LinkedIn because they want you to sell them something. Most people connect with you because they believe a relationship with you will benefit them, not the other way around. If you want to turn that connection into a future sale, you need to prove them right.
So rather than focus on your business, focus on them. Take a minute to see what their business is about and applaud their accomplishments.
Get Your FREE Course: Web3 for Beginners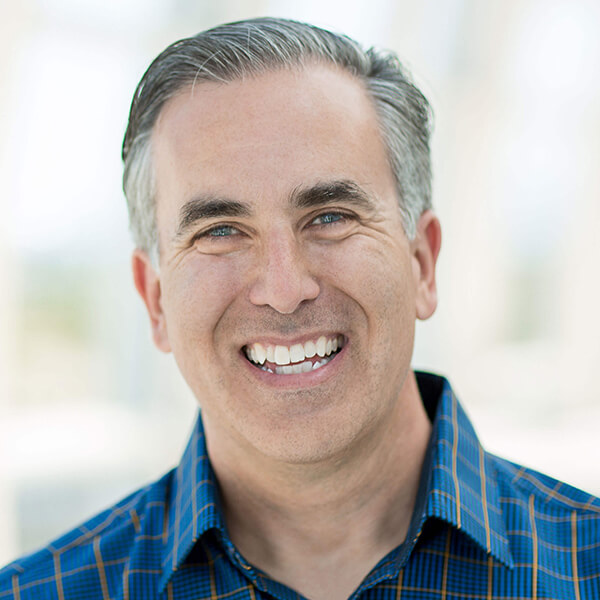 Curious about Web3, but don't know where to start or who to trust?

Introducing Web3 for Beginners, a course taught by Michael Stelzner, the founder of Social Media Examiner.

Learn the basics of Web3 and apply it to your business with this FREE comprehensive course.
CLICK HERE TO GET FREE ACCESS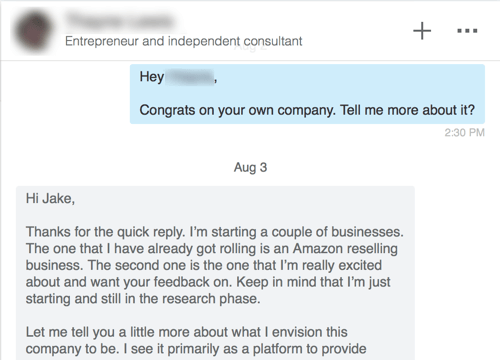 People like to feel appreciated and admired, so a sincere compliment is one of the best ways to start conversations and relationships.
#3: Share Your Secrets
Meaningful relationships are built on trust. If you want your LinkedIn connections to be more than mere tally marks on your social media scorecard, you need to take a risk and share some of your secrets.
For example, you can talk about things you're working on or share some of the secret sauce that makes you and your business great.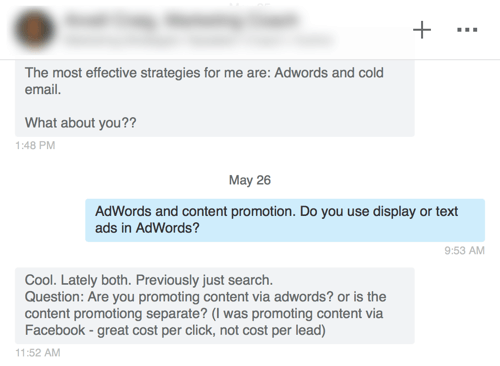 You may be worried about revealing your business ideas or strategies. While you should be wise about what you share, most people aren't going to take your ideas and implement them on their own. They'd rather hire someone they know and trust to do the work for them.
Sure, there may be times when people steal your ideas and recommendations, and if that happens, just wish them the best. You might find that they'll come back for help later and become solid business connections.
#4: Stay Top of Mind
Most of the people you connect with on LinkedIn aren't ready to buy your products or services yet. They might not have a current need or know your business well enough, or they may have budgetary, contractual, or buying cycle constraints.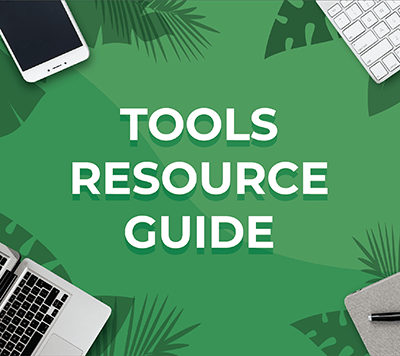 Looking for something to make your life easier?
Discover the tools we recommend to drive engagement, save you time, and boost sales across your entire marketing funnel or business.
Whether you need help planning content, organizing social posts, or developing your strategy, you'll find something for every situation.
FIND YOUR NEXT FAVORITE TOOL
That's okay. The goal is to build real relationships first, and then when the time is right, you want to be the person they think of to fill their need. That's why you need to stay top of mind. There are a few easy ways to do this on LinkedIn.
Send Messages Regularly
Well-timed and well-intentioned messages can go a long way toward building relationships with key connections and keeping you top of mind. LinkedIn makes this easy. On your homepage, look through the list of major events in your connections' lives and use the direct link to message them about those events.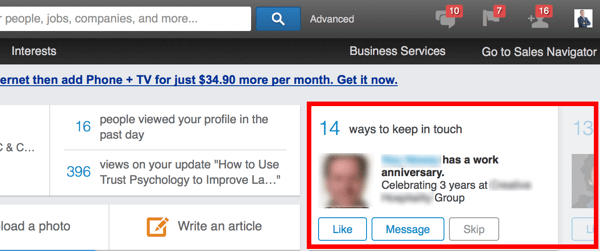 For example, if you see a message like the one above, you might send the person a message like this:
Congratulations on being at [job] for [number of years]! What was your biggest accomplishment this year?
These types of messages give your connections an opportunity to talk about themselves and provide you with insight into what they value and struggle with.
However, keep in mind that some people don't update their LinkedIn profile regularly, so before you congratulate them on a work anniversary, double-check their profile before sending a message. Congratulating someone on an out-of-date profile just says, "I don't really know you."
Share Updates
As simple as this sounds, consistently sharing updates is a great way to stay in front of your LinkedIn connections. Share relevant quotes, videos, and meaningful content to help make you and your business look like industry experts.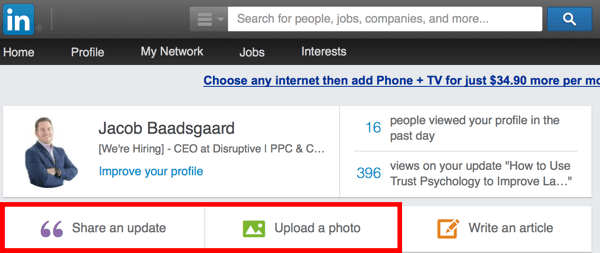 Plus, it ensures you regularly pop up in your connections' feeds, which keeps you top of mind.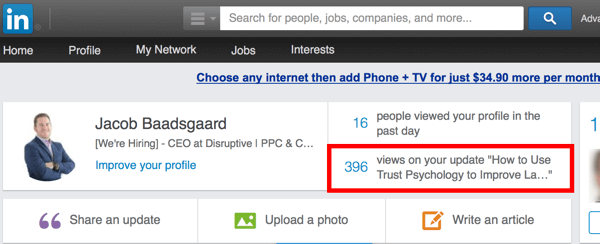 If you don't have time to find articles to share on LinkedIn every day, try using a scheduling tool like Buffer. Take an hour and schedule updates for the next week or two.
In general, it's best to post a mix of your business's content and other people's content. It's okay to share your own thought leadership, but you also want to show you're well read and informed about issues in your industry. That way, when the need arises, your connections will know that you're the expert they can turn to for help.
Post Regularly on LinkedIn Pulse
If you really want to stay on the radar, publish posts regularly with LinkedIn's native publishing platform, Pulse. Pulse posts offer one key advantage over updates: they show up as notifications.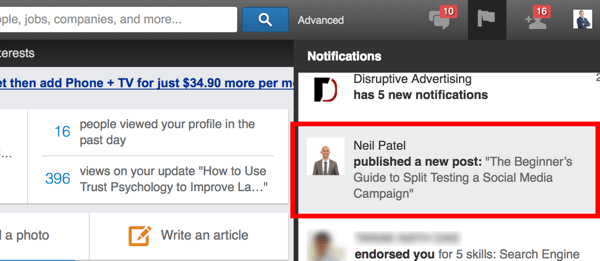 As a result, LinkedIn Pulse posts tend to get more views, comments, and shares than typical updates. They also give your connections a feel for you and your approach.
People prefer to do business with people they know and trust. So the better they know you, the more likely they are to reach out to you when they need help.
#5: Make the Ask
Effective LinkedIn networking is all about building relationships. When you connect with people on LinkedIn, they know you're a business professional and they expect you to talk about what you do.
So once you've drawn someone into a conversation, look for opportunities to offer value with no strings attached.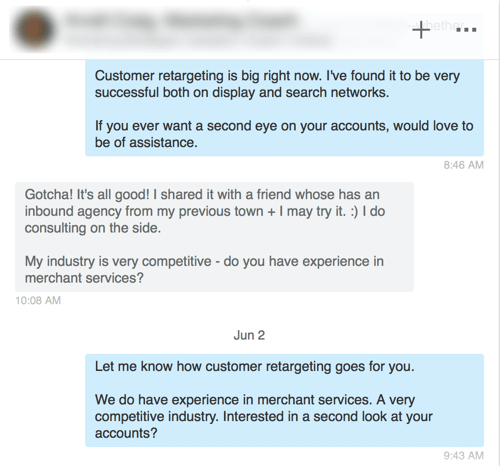 Everyone wants to be successful, and if you've done a good job of convincing people that you care about them, they won't be offended if you offer to help. Keep the focus on providing value to them, not on how great your business is.
Conclusion
The key to successfully using LinkedIn to produce leads for your business is to focus on building relationships first. Real relationships take time to mature and develop, but if you're patient, they can yield positive returns personally, professionally, and financially.
What do you think? How do you use LinkedIn to turn connections into leads for your business? Please share your thoughts in the comments below.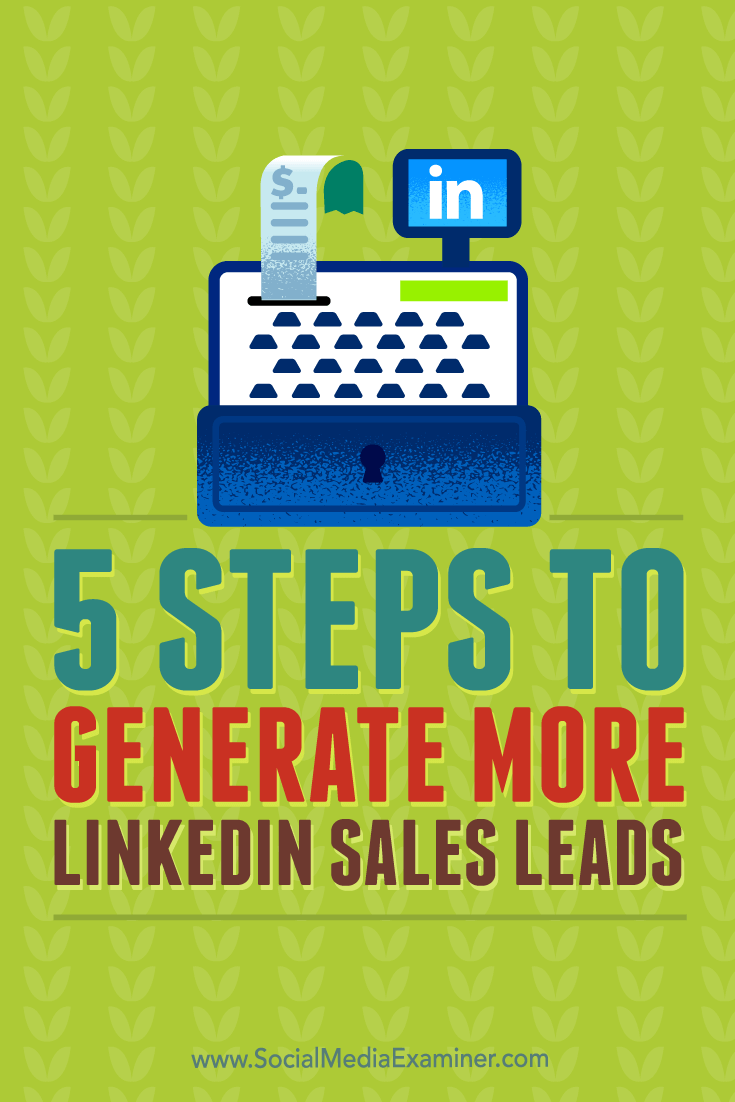 Get Your FREE Course: Web3 for Beginners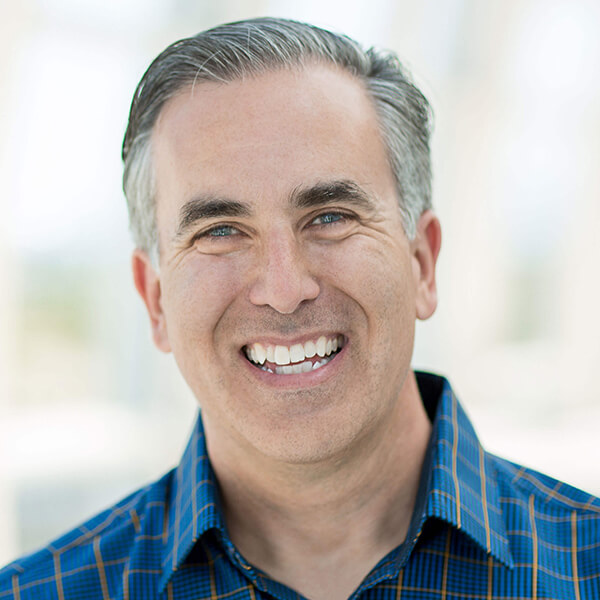 Curious about Web3, but don't know where to start or who to trust?

Introducing Web3 for Beginners, a course taught by Michael Stelzner, the founder of Social Media Examiner.

Learn the basics of Web3 and apply it to your business with this FREE comprehensive course.
CLICK HERE TO GET FREE ACCESS