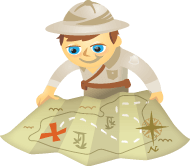 Have you tried Blab.im?
Wondering how to get the most out of it?
Blab, a live-casting video platform, has many great features for connecting with and growing your audience.
In this post you'll discover 15 tips to help marketers succeed with Blab.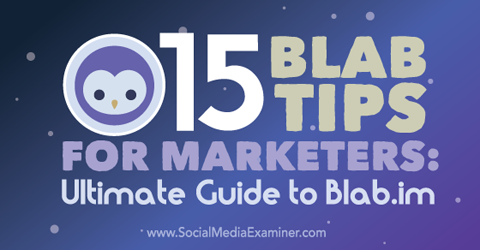 Listen to this article:
Where to subscribe: Apple Podcast | Google Podcasts | Spotify | RSS
Joining Blab
Are you new to Blab? If so, joining is a breeze. You can sign up at Blab.im using your desktop or tablet browser, or using the iPhone app. Android users can use the mobile Chrome web view until an Android app is available.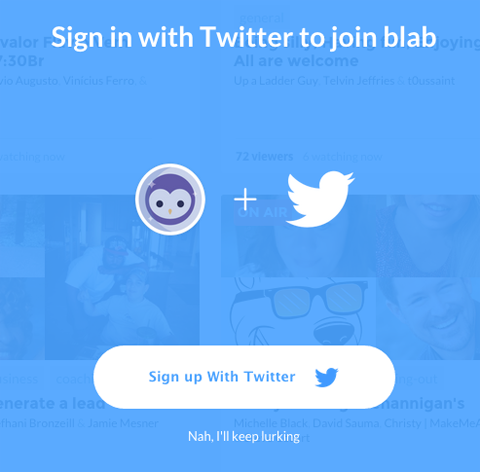 Blab allows you to sign up simply by using your Twitter account. Your Blab username will match your Twitter username, and your Blab profile will pull information from your Twitter profile. Note that the website in your Twitter profile's website field will not be pulled into your Blab profile.
#1: Customize Your Blab Profile
Prior to hopping on a blab, visit your profile and customize it if you want it to be different from your Twitter profile. You can view your profile using the Profile link and update it using the Settings option.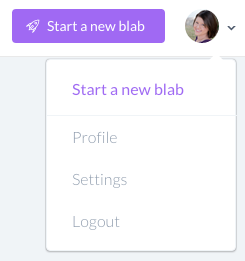 Note that Blab profile bios are shorter than Twitter profiles at only 140 characters. If you like the way your Blab profile looks with your Twitter information, don't edit it or you'll lose the additional 20 characters.
#2: Watch a Blab Before You Start One
Before you start your first blab, you'll want to get to know what it feels like as a user on both desktop and mobile. You can join blabs in progress by going to the home screen and selecting a topic using the tags in the left sidebar. Blabs on air will be shown by default – scheduled blabs and replays will be under the respective tabs at the top of the screen.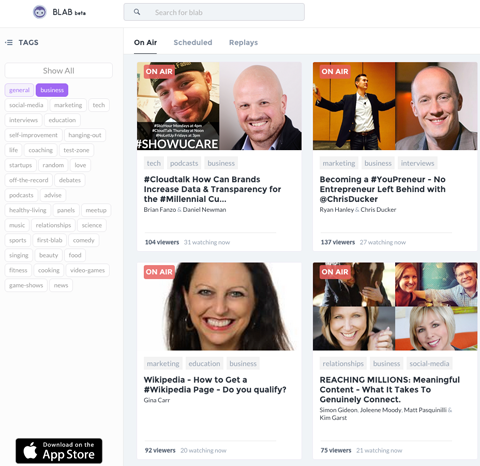 Note that all blabs are public, and when you're logged into Blab using your Twitter account, it announces your entry into the blab. If you don't want to be noticed, log out of Blab and then click on the blab you want to view. You won't be able to participate, but you can watch in "lurk" mode.
Watching a few blabs will help you get to know the features from an audience's perspective. That way, when you want to ask your audience to follow you, give you props, tweet out the show or ask a question, you can tell them exactly how to do it.
Be sure to do this on the device you'll use to host blabs, as describing features on the desktop will be different from describing those on the iPhone app.
Watching and participating in blabs prior to hosting your own also gives you the opportunity to grow your followers on Blab. Participating in the comments of a blab where you know the host could help you become one of his or her guests on air. That can help you significantly increase your following.
The Conference You've Been Waiting For
As a small business marketer, you can probably only pick one or two events to attend each year. Get an unbeatable conference experience and expert training at Social Media Marketing World in sunny San Diego, California—from your friends at Social Media Examiner.
🔥 As a valued reader, you can save $750 if you act now! Sale Ends Tuesday! 🔥
CLICK HERE TO LEARN MORE
#3: Explore the Desktop Controls
One of the downsides of Blab is that it is public and live. That means the second you start a blab, people will likely start to trickle in to see what's going on, and you'll be live on video.
Regardless, you'll want to go into Blab with a friend to test out the functionality. This will give you a chance to see the environment from a hosting perspective. Following are some features you'll want to familiarize yourself with.
How to Start a Blab
To start your blab, click on the purple Start a New Blab button at the top right of your screen.

Then choose your blab's title, tags and start time.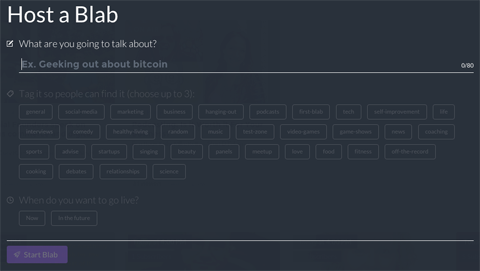 You may want to specify that this is a test blab, since it will be public and people will likely pop on and off. You can also choose the test-zone tag to further reiterate that your first blab is a test.
How to Record Your Blab
If you want to have a replay of your blab available on your profile, you need to record it using the Record button, which is below your session title in the top left of the screen. You can record a blab for up to six hours.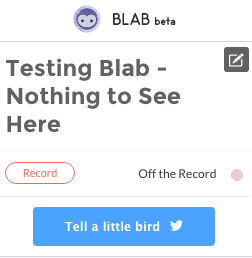 You can also pause the recording by clicking the Pause button, and then restart the recording by clicking Record again. This allows you to edit out parts of your blab that you don't want on the official replay.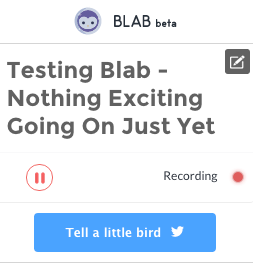 In addition to having the replay, you'll get the audio and video files emailed to you. This makes Blab much better than other live-streaming platforms, as your content isn't lost once it's over or accessible on only one network.
How to Accept New On-Air Guests
Whenever someone wants to join the blab on video, you'll see a message like this in your open seat.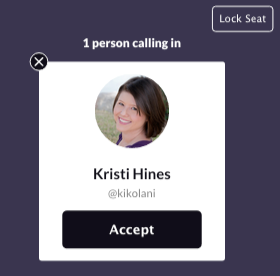 You can click the Accept button to accept that person and put him or her live on the blab, or you can click on the X to turn off the request and allow others to call in.
How to Lock Seats
Once you have all of the guests you want on your blab, you can click on the Lock Seat button to prevent anyone else from calling in.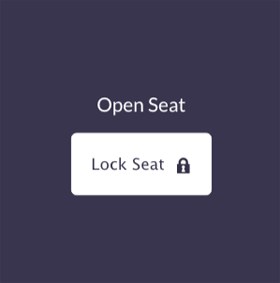 You can click the lock button at any time to unlock the seat if you want someone to call into your blab.
How to Mute On-Air Guests and Take Them Off Air
To mute yourself or a guest on your blab, click on the volume icon at the bottom left of the seat.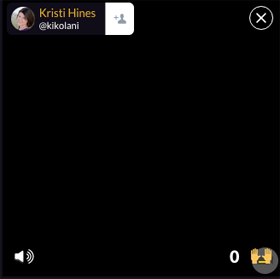 To take a guest off air, simply click the X at the top right of their seat. This allows you to let more guests on air, or simply remove someone who is taking your blab off-topic. You can also cycle new guests on and off air as a way to let them ask questions of you and other guests.
How to Get Info About and Block Viewers
If you want to stop someone in the blab from participating, such as giving props or using the chat, you can block that person by clicking on his or her profile image in the top of the screen and clicking on the triangle icon at the top right of the profile.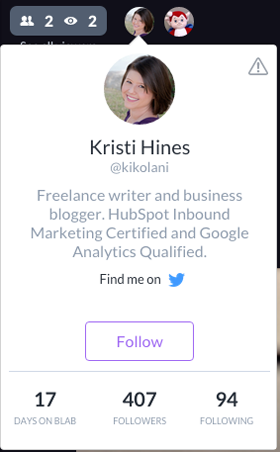 Note that this only stops them from participating in the form of sending props, calling in and using the chat. They can still watch the blab. It will also not ban them from your future blabs.
You can also click the See all viewers link to see a list of everyone who is currently viewing the blab. From there, you can click on the viewer's profile to see their profile. You can also click on the Twitter icon to see their Twitter profiles or the follow icon to follow them on Blab.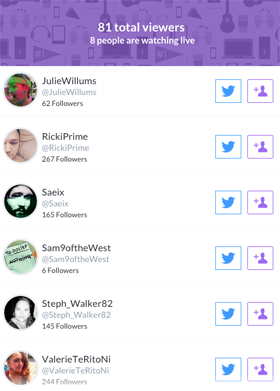 New features on Blab will also allow hosts to see a similar list of all the viewers who came to the broadcast once it has ended, along with stats on the total number of viewers, total number of replays, and number of feedback comments from viewers.
How to Change the Blab Title
You can change the title of your blab using the edit icon at the top right of your screen above the title, or in the chat at the right by typing /topic before the new title of your blab.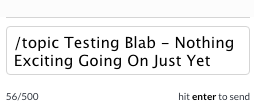 Note that the title of your blab at the end of the session is the title used for the replay on your profile and is not editable after the blab has ended.
How to Ask a Question
Want to ask a question that stands out in the chat? Type /q before your question.

How to End Your Blab
To end your blab session, you must remove all of the guests on air using the X at the top right of their profiles. Then close out of the tab/window. If you only use the X in the top right of your profile and there are still guests in the blab, the blab will continue on without you.
Note that this feature can be helpful if you have a technical issue and get kicked out of your own blab. If there are guests still on the blab, you can go back to your blab's URL and rejoin in an open seat.
#4: Tour the iPhone App Controls
If you plan on hosting a blab from your mobile device using the iPhone app, download the app and start a test blab. The features offered within the app are similar to those in the desktop version, but they're located in different places.
How to Start a Blab
The button to start a new blab in the iPhone app is at the bottom right.

How to Record Your Blab
To find the recording option for your blab, tap the info icon (i) at the bottom right of your blab session.

How to Mute Yourself and Flip Your Camera
The controls to mute yourself, flip your camera and leave the blab are accessible using the three dots at the top right of your seat.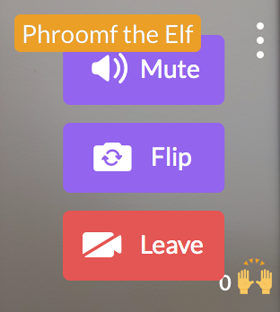 How to Take Guests Off Air
With guests, you can kick them off the blab, but at this time you can't mute them on the iPhone app.
Attention Agency Owners, Brand Marketers, and Consultants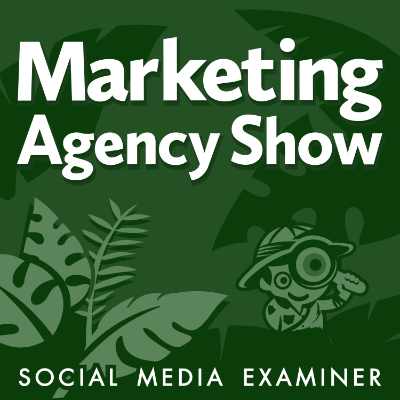 Introducing the Marketing Agency Show–our newest podcast designed to explore the struggles of agency marketers.

Join show host and agency owner, Brooke Sellas, as she interviews agency marketers and digs deep into their biggest challenges. Explore topics like navigating rough economic times, leveraging AI, service diversification, client acquisition, and much more.

Just pull up your favorite podcast app, search for Marketing Agency Show and start listening. Or click the button below for more information.
CLICK HERE FOR THE DETAILS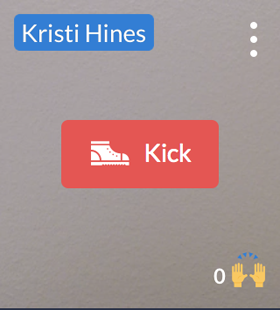 How to Get Info About and Block Viewers
To get info, tap on a viewer's profile picture. You can ban that viewer by tapping the triangle icon at the top left of his or her profile.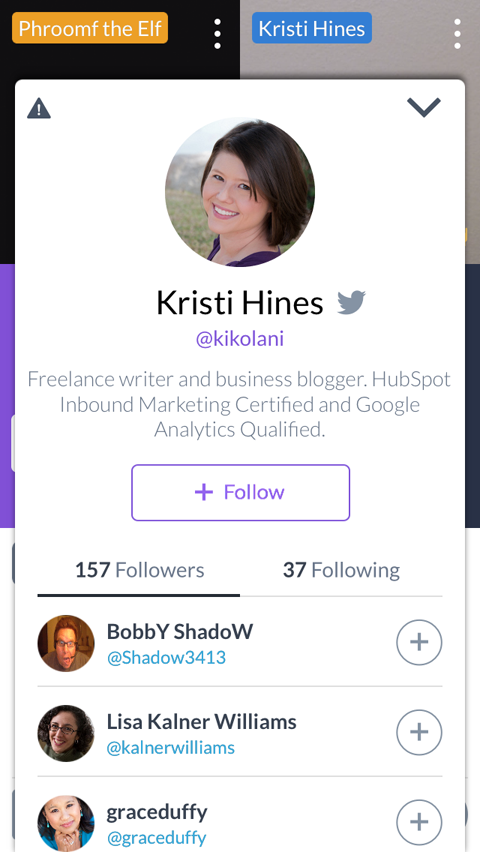 How to Change the Blab Title and Ask Questions
You can change the blab title in the chat by typing /topic followed by the new title, and ask a question by typing /q followed by the question.
How to End Your Blab
To end your blab, you need to kick off the other on-air guests and then tap the Leave button in your controls. As you can imagine, while you can run a blab from the iPhone app, the desktop version is easier to use because you don't have to tap on your device to make changes during your blab.
#5: Choose a Strong Title
When you're ready to start a blab for your audience, begin with a strong title. The title should describe exactly what your audience can expect to hear about on your blab. Title it so that your audience, as well as general Blab users who might see your session in their news feed, will know why they would want to jump on.
You can change the title during the blab in the event that your blab goes off-topic. But the title you set in the beginning will also be the URL of your blab, along with your name.

This URL stays the same even if you change the topic in the middle of the blab. Also note that whatever the title is at the end of the blab will be the name it has on the replay. Both the title and URL are important for the search engine optimization of your Blab content.
You may also want to include a popular hashtag in your blab title. When people share it on Twitter, it will help even more people discover your blab.
#6: Schedule and Promote Your Blab in Advance
Want to make sure that your blab gets a lot of viewers? If you don't have a huge Blab following that will be alerted to your new blab, choose the option to schedule your blab for a future time instead of starting it now.
When deciding on a time for your blab, you may want to look at when other popular blabs in your industry are held. That should give you an idea about popular time slots when your target audience is on Blab. Also note times you may want to avoid so more of your audience will be available.
Once you schedule the blab, you'll get the URL so you can promote it to your other audiences via social media, your blog, email, etc.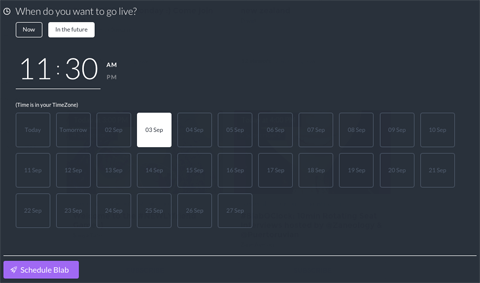 As you promote your blab, keep in mind that some of your audience may be new to Blab. Give them a quick link to the main website and mobile app so they can check out the platform ahead of time.
In addition, your blab will be shown in the scheduled area under the tag you chose. This gives people time to discover it and subscribe so they're alerted to when it starts.
Alternatively, you may want to plan impromptu, unscheduled blabs to follow up behind other popular blabs in your industry. If you know hosts of other blabs, you may be able to get them to promote your blab as a good one to go to after theirs has ended.
#7: Keep Production Notes in Front of You
It's easy to get caught up in the excitement of your live blab session. Be sure to keep notes in front of you. These notes can help you remember to do the technical things, like hitting the record button, asking people to follow you or asking people to give you props.
Your notes can also help you with introducing planned guests, staying on topic and remembering facts and statistics you want to share during your session.
#8: Ask People to Share
Once your blab has started, periodically ask your audience to share it with their network by clicking the Tell a Little Bird button in the left sidebar of the blab under the title.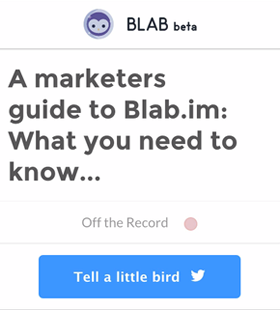 On the desktop, viewers have the option to edit the tweet before sending it. On the iPhone app, they can click the Twitter bird icon at the bottom right of their screen, and the blab will automatically be tweeted to their audience.
#9: Ask for Follows and Props
To grow your followers, be sure to periodically ask your audience for follows. When people follow you on Blab, they'll be notified of your on-air and scheduled blabs. Also ask people to follow your guests on Blab.
Let viewers know how to follow you by directing them to click the person icon next to your name or the names of your on-air guests.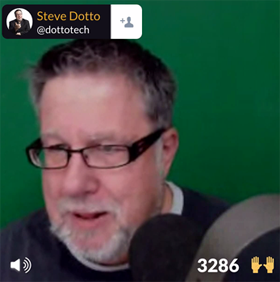 On the iPhone app, viewers need to click on your name at the top left of your seat and then click the Follow button when your profile appears.
You should also ask for props (Feels) periodically throughout your blab session. You can use props to help viewers greet you and guests on air. You can also use props as a voting system. For example, ask your viewers to give props to vote on a topic they want you to talk about or to vote for the person they most want to hear answer a question.
Let viewers know how to give you props by directing them to make sure they're logged in with their Twitter account and then click on the hands icon at the bottom right of your seat.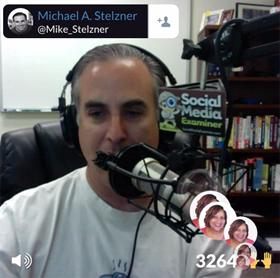 Note that you will start at zero for each new blab you start.
#10: Stay On-Topic
People likely decided to view your blab based on the topic noted in the title of your blab or because of how you promoted it. Be sure to satisfy your viewers by staying as on-topic as possible.
Note that it's common for live conversations to go off-topic. If that happens, and you know that it could stay off-topic, you may want to update the blab title in the chat by typing /topic followed by the new title. This will update your current viewers and let new people who come across your blab in their news feed know what the topic is.
#11: Engage With Viewers
There are two ways to engage with your viewers: by talking to them during the blab and by chatting with them in the right sidebar. When you're getting your blab started, you may want to say hello to people as they join, which you will see notifications for in the chat area.

When you chat with your viewers, your name will be highlighted as the host or guest.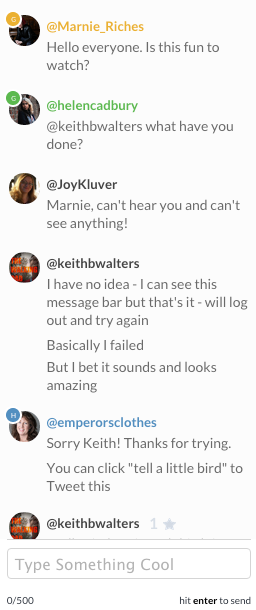 You can encourage viewers to ask questions by typing /q followed by the question so their question stands out in the chat. That way, you can answer questions as you go along. Reply to specific questions by hovering over the person's name and clicking the reply (arrow) icon.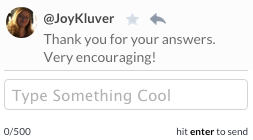 You can also click the star icon to show you like a viewer's question or comment in the chat.
If you want to focus less on the chat and more on what you're saying, have a friend or colleague manage the chat for you while you talk. If that's not an option, you may want to ask viewers to hold off on questions until a designated Q and A period at the end.
#12: Pass the Torch to Another Blab
To keep the excitement alive after thanking viewers for attending your blab, you can promote another blab that is about to start. Or ask your viewers if they have a related blab coming up that everyone could go to after your session ends.

This is a great benefit to your audience, as it will help them keep learning about your topic. It's also a great way to build relationships with other blabbers as they'll appreciate your referral to their blab.
#13: Monitor the Chat on Replays
People can chat not only about your blab during the live event, but also after the event has ended on your replay.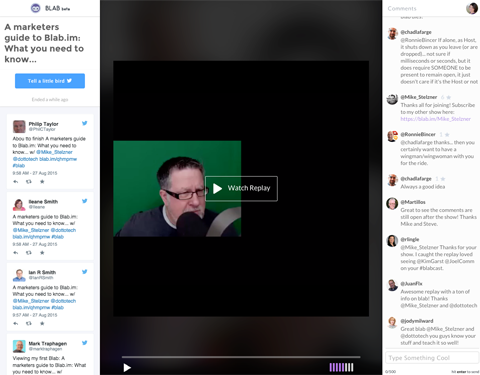 While you don't have to monitor the chat after the event ends, you might want to, especially when you promote your replay again to your audience or embed it on your website. This will allow you to connect with people about your topic and continue to grow your followers and engagement.
#14: Hide Replays on Your Profile
If you chose to record your blab, but want to hide the replay on your profile, you can do so by visiting the Replays tab and clicking on the eye icon at the top right of the replay you want to hide.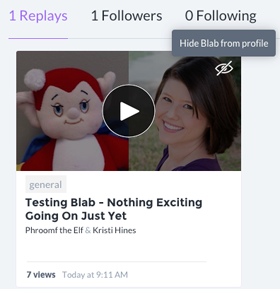 This option comes in handy if you chose to record your blab and something went wrong during the recording, or if you plan to share the blab content only on private networks after the live event is over.
You can always go back and make the blab public again by clicking on the eye.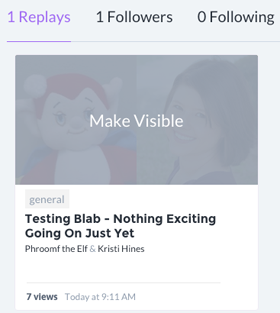 Note that replays and media files for your blab are available only for the person who started the blab. Guests will not have the replays shown on their profile or get the media files.
#15: Repurpose Your Blabs
As mentioned earlier, the blabs you record are delivered to you in audio and video format. This allows you to share your blabs as podcasts on iTunes, as audio on SoundCloud, as video on any video-sharing platform (YouTube, Vimeo, Facebook, etc.), as a part of your website's video library and much more.
You can also use your blabs as bonus video content for paid membership sites and courses. People who attend live can view it for free, but people who want access to the replay have to become a member or customer. Just be sure to turn those specific replays off on your blab profile.
If you prefer to share your blab video without using the files, use the embed code that Blab provides to embed it on your website, in blog posts or anywhere else that allows you to embed video content.
Repurposing your blabs will help you increase the amount of content you have to share on other platforms and will help you reach audiences beyond Blab.
Want More Blab Tips?
Be sure to watch Michael Stelzner, Steve Dotto, Joel Comm and guests as they share their best Blab tips. Also be sure to catch Mike's weekly blab on Saturdays at 7 AM PST.
What do you think? What are your best tips for using Blab? Be sure to share in the comments!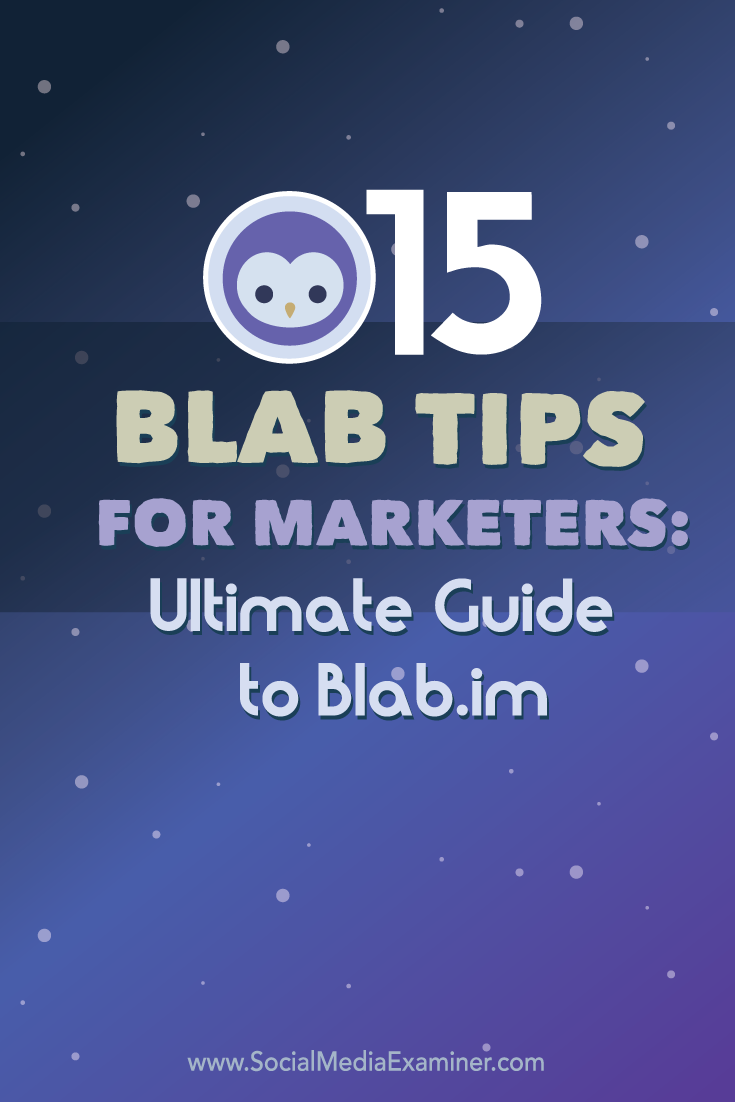 3 Days of World-Class Training—Zero Travel!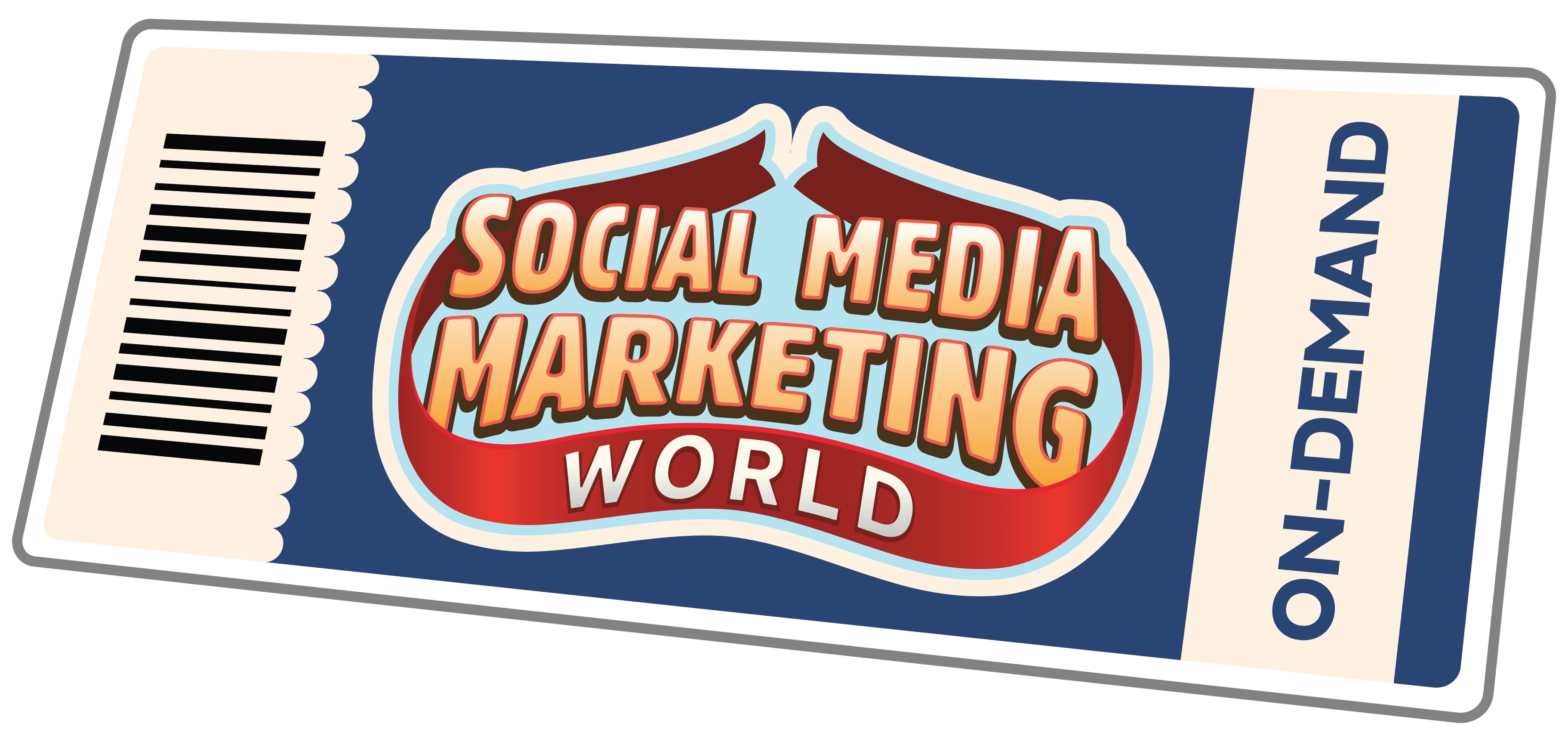 Travel to Social Media Marketing World off the table? Get all of the great content at a fraction of the price with an On-Demand ticket.

That's full access to recordings of every keynote, workshop, and session—the ones people travel thousands of miles to see. Don't wait. Get your On-Demand ticket and enjoy actionable content that you can watch anytime, anywhere.
GET YOUR ON-DEMAND TICKET NOW