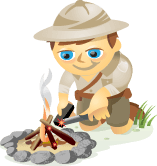 Advertising on Facebook can be a cost-effective means of bringing new people to your fan page. To truly harness the value of Facebook advertising, you'll need to dedicate time and resources to test, analyze, monitor and tweak your ads.
Do this and you may just find a sea of opportunity waiting for your brand, company or event.
The biggest challenge with Facebook advertising is maximizing the efficiency of your ads. In short, this means getting as many Likes for as little money as possible. To help you win this challenge sooner rather than later, here are seven important facts you should know about Facebook advertising that will help you get moving in the right direction.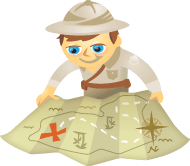 We all want to see our Facebook Page skyrocket in numbers. And, there are many tactics for doing so. However, the fact is that numbers don't necessarily equate to engagement and return on investment.
In the short run, an increase from 1,000 to 10,000 fans might look great to your boss or client, but when the fans start dropping off at a rate of 100 or 200 per week, and nobody answers the questions you put on your wall, you may not look like quite the hero anymore.
This article will reveal some effective tactics to gain quality Facebook fans and introduce the concept of engaging influencers.