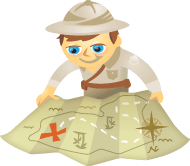 Are you managing your online reputation?
Reputation can affect purchase decisions and influence the growth or decline of a business.
Many businesses are using social media to develop online reputations, manage and respond during a crisis and monitor the conversation to prevent future crises.
Try searching your company and product names to make an assessment of your online reputation. What do you see in the top 10 search results?
What follows are three tips to help you manage your reputation with social media.
#1: Establish Your Online Reputation
When someone Googles your brand name, your business should be sitting right there on the first page waiting for the user. And yourbrandname.com shouldn't be the only branded search result.
Twitter, Facebook, LinkedIn and other social brand pages should assist in owning the first search engine results page. Especially if you have a common name, owning your brand name search queries is important for users to find the right information.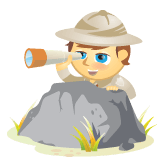 Since the introduction of Google+, Google has been redefining how it can provide more relevant search results.
Recently Google introduced Search, Plus Your World, something I'll call Google social search.
This new enhancement has made it essential to have a Google+ profile and/or Google+ business page.
Why? Google is highlighting Google+ content in search results.
This article will share three tips you need to know to benefit from Google social search.
By the way, if you haven't already done so, create a Google+ page for your business. Fill out all the sections with images and top focus keywords you want to rank for in search.
Once the page is created, engage with people and other businesses, share great content and post publicly every day.