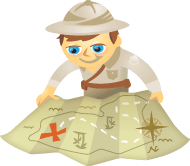 Are you looking to attract prospects, convert them to customers and keep them coming back?
Then social media and content marketing are a match made in heaven.
The key to success is to make the connection between content marketing and social media.
Let's look at the content needed to get your marketing to that lucrative intersection.
#1: Attract Prospective Customers
The first question on a prospect's mind when considering a purchase is, "What solutions are available?"
Your goal is to create awareness and make sure that your solution meets the buyers' need when they're ready to make a decision.
According to data from Google and Shopper Science's Zero Moment of Truth report, consumers in 2011 consulted an average of 10 sources before making a buying decision. That's up 100% from five sources in 2010.
Successful businesses are communicating with prospects on social networking sites and directing them to the material the prospects need to make an informed decision. How are they doing this?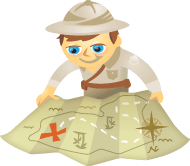 Do you want to build relationships with key influencers in your niche?
Are you looking for an easy way to identify and connect with industry thought leaders?
If so, keep reading for a simple system you can immediately deploy.
Why Focus on Influencers?
Social media is a great way to develop strategic partnerships with key influencers and stay informed about what's happening in your industry.
But you must focus your efforts to ensure that time spent in social media packs a punch.
A study from Forrester Research confirms that 13.4% of U.S. adults online create 80% of the content that influences people. And 6.2% of these web users are responsible for 80% of the influence in social media.
How can you monitor and create relationships with the influencers relevant to your business?