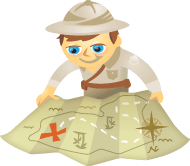 Are you wondering how to determine the return on your social media activities? If so, look no further.
In my prior Social Media Examiner article about Social Media return on investment (ROI), I discussed the financial definition of social media ROI.
This article goes a step deeper by working through a few examples of estimating the social media ROI.
Why Estimate a Return?
Before we go any further, let's review why we need the social media return and ROI again.
You use the return and the ROI to compare the efficiency of marketing campaigns; for an in-house team, you can use these numbers to negotiate budgets with your management; for agencies, you can use estimated numbers to land prospective clients and to retain current clients. The numbers are used in conjunction with social and web metrics to analyze and optimize current and future campaigns.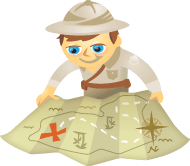 Social media return on investment (ROI) is simply a measurement of efficiency. It's a lot of things to a lot of people: "return on inactivity," "return on innovation" and "return on engagement."
However, in a stricter sense, social media ROI is defined as a measure of the efficiency of a social media marketing campaign. This definition might sound complicated, but in reality, it's quite simple.