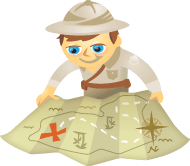 Many small businesses and solo entrepreneurs dive into social media marketing strategies without visualizing a bigger plan. What ensues is usually far from what they had hoped. Instead of attracting more leads and sales, they end up wasting time, money and passion.
It doesn't have to be this way.
This problem can be easily remedied by taking time to learn from those who are already experiencing success with social media marketing and by implementing a clear, specific, actionable and measurable web marketing plan.
In this article, I'll give you a step-by-step overview of the actions that will M.O.S.T. help you succeed in marketing your business online.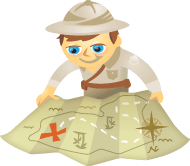 Do you run a local business?  Maybe a restaurant, coffee shop or retail outlet?  Do you want a fun way to encourage repeat traffic to your business?  Does the idea of your customers talking about your business to all their friends sound interesting? If so, you need to pay attention to Foursquare and Geotagging.
What is Geotagging?
Simply put, geotagging is the process of attaching geographical data (longitude and latitude) to photographs, videos, websites, status updates and even emails.  This geotagged data shows where the photos, videos, etc., were created or modified.