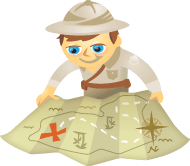 How can you quickly encourage people to become followers of your Facebook page?
This is the most common question I get from clients.  The truth is it takes time to build a new fan base from scratch.
From the day you set up a Facebook page, it does require an ongoing commitment to brand, monitor, and network with people who find interest in your product. Besides quality service, it's important to build close-knit relationships with visitors.
How do you get people to like your Facebook page?  Here are 10 tips…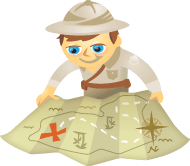 Facebook fan pages number among the few social media channels that allow page customization for users. Instead of a mediocre interface, business owners and professionals can now apply HTML code to enhance their Facebook fan page presence to promote and build business branding.
Rich content creates a memorable interface that gets people talking, lets a special announcement or contest go viral, improves fans' engagement and so much more.
To create an important hub to reach out to millions of potential supporters, you need to up your game and optimize your fan page to meet its ultimate purpose.
(Important Update: Facebook no longer supports FBML. Please refer to the articles on Facebook iFrame.) Everything is possible, thanks to the powerful Facebook application known as Static FBML. Many people may be unaware of the advanced functionality FBML gives a fan page, such as creating and naming your tabs or boxes freely. For those who are curious just how powerful Static FBML can get, we're going to inspect it all here: