Welcome to this week's edition of the Social Media Marketing Talk Show, a news show for marketers who want to stay on the leading edge of social media.
On this week's Social Media Marketing Talk Show, we explore Twitter's new Promoted Trend Spotlight ad unit, limits on tweet replies, and other upcoming changes to core features with special guest, Madalyn Sklar.
Tune In to the Social Media Marketing Talk Show
Listen to the replay of this week's show below. You can also hear the show as an audio podcast on iTunes/Apple Podcast, Android, Google Play, Stitcher, and RSS.
Watch the replay of this week's show below.
About Our Special Guest
Madalyn Sklar is a leading Twitter marketing expert and host of the #TwitterSmarter Twitter chat and the #TwitterSmarter podcast.
Use the timestamps below to fast-forward to our top stories in the replay above.
8:48 Twitter Launches Promoted Trend Spotlight Ad Units for the Explore Tab
13:10 Twitter Gives Users Option to Limit @Replies
22:32 Twitter Announces Upcoming Product Updates at CES 2020
31:26 Twitter Removing Audience Insights Tab in Analytics
divider
Twitter Launches Promoted Trend Spotlight Ad Units in the Explore Tab: Twitter launched the newest takeover ad product on Twitter, Promoted Trend Spotlight. The new ad unit allows brands to take up "premium real estate" in the top section of Twitter's Explore tab on both mobile and desktop.
Trending made simple.

Introducing Promoted Trend Spotlight from Twitter.

Social Media Marketing Society (Ongoing Online Training)

Want to gain marketing confidence and accelerate your career? Try the Society to discover new marketing ideas, improve your results, get support, and become indispensable. Join us for ongoing training, insight from pros, and a community of supportive marketers who understand you.

START YOUR TRIAL MEMBERSHIP

— Twitter Marketing (@TwitterMktg) January 6, 2020
Promoted Trend Spotlight ads are currently available to all advertisers in the U.S., UK, and Japan. Twitter plans to roll it out to 12 additional markets in the coming months, including Australia, Brazil, Canada, France, Germany, India, Indonesia, Mexico, Saudi Arabia, South Korea, Spain, and Thailand.
Put Google Analytics to Work for Your Business (Online Training)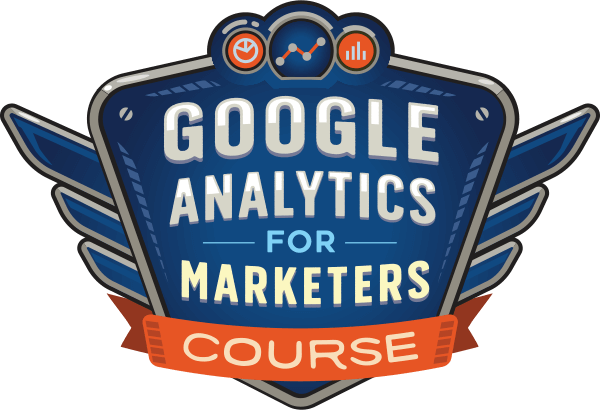 Ever thought, "there's got to be a better way" when it comes to tracking your marketing activities? Are you forced to make decisions based on limited data? With the right training, you can use Google Analytics to measure all of your marketing efforts with certainty.
You'll stop the leaks in your ad spending, justify your marketing spend, gain the confidence you need to make better marketing decisions, and know what's working at every step of the customer journey. Let the world's leading analytics pro show you the way. Check out our new Google Analytics for Marketers course from your friends at Social Media Examiner.
CLICK TO LEARN MORE: ANALYTICS TRAINING
Twitter Gives Users Option to Limit @Replies: At CES 2020 in Las Vegas, Twitter's VP of Product Kayvon Beykpour shared a new way for users to control conversations. The platform will now give them four options to "tailor" their replies: anyone can reply, only those whom a user follows can reply, only those tagged can reply, or no replies at all.
TechCrunch reports that this upcoming feature builds on the ability to hide replies, which Twitter introduced in 2019, and it's currently being tested.
Twitter says it will soon let you test a way to let you limit replies to your tweets.https://t.co/v7tK7TEAqx

— TechCrunch (@TechCrunch) January 8, 2020
Twitter Announces Upcoming Product Updates at CES 2020: Other topics Twitter executives discussed at CES included more focus on Topics, which will be expanded and taken global, and more work on how people can create and share lists on the platform. Twitter also provided an update on the Threaded Conversation feature, which is expected to roll out in Q1 2020.
In terms of marketing, Twitter also shared it will be building out more analytics and expending Twitter Surveys globally, as well as building a new platform, Launch, for marketers to roll out new products and services for advertisers. Twitter will also continue developing content partnerships with other brands, organizations, and sports like the NBA.
Here's a preview of what to look out for at #CES2020 https://t.co/KK3QJMtORD

— Laura Pacas (@lmpacas) January 7, 2020
Twitter Removing Audience Insights Tab in Analytics: Twitter confirms plans to remove the Audience Insights tab from Twitter Analytics by the end of this month. Admins should see a notification about this update at the top of their Twitter insights. The company hasn't announced if a different tool will replace the Audience Insights tab, nor has it announced plans to integrate this tool's functionality into Media Studio.
This update was widely shared by social media industry commentator and consultant, Matt Navarra.
Twitter is killing the Audience Insights page on Jan 30

For now, you can find this page at https://t.co/eOk5ECahfJ pic.twitter.com/YIRwqMdmDM

— Matt Navarra (@MattNavarra) January 7, 2020
Want to catch our next show live? Click here to subscribe or add our show to your calendar.