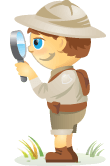 Welcome to our weekly edition of what's hot in social media news.
To help you stay up to date with social media, here are some of the news items that caught our attention.
What's New This Week
Twitter Introduces Conversational Ads: Twitter rolled out new conversational ads that "make it even easier for consumers to engage with and then spread a brand's campaign message."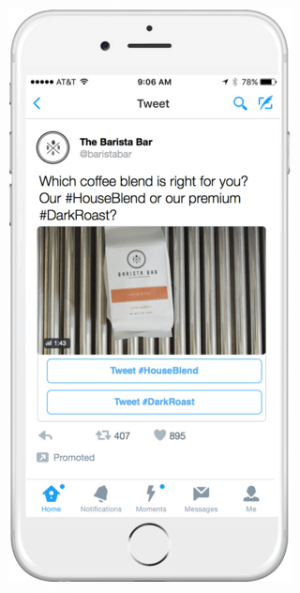 YouTube Announces HDR Video Support: YouTube announced it will "support the latest innovation in video – HDR or high dynamic range."
Facebook Messenger Passes 800 Million Active Users per Month: Facebook, which "crossed the milestone of 800 million people using Messenger each month" and has made "significant improvements to how [it enables] people to communicate" in 2015, outlined its plans for Messenger in 2016.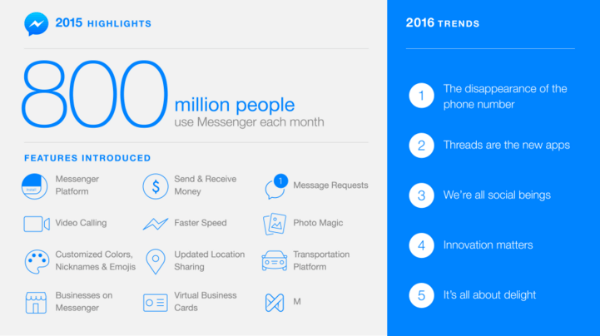 FTC Issues Enforcement Statement and Business Guide for Native Advertising: The FTC "issued an enforcement policy statement explaining how established consumer protection principles apply to different advertising formats, including 'native' ads that look like surrounding non-advertising content." The FTC also released guidelines on native advertising "to help companies understand, and comply with, the policy statement in the context of native advertising."
Facebook Transitions Ad Serving Customers Away From LiveRail: Facebook announced that it "will no longer be accepting new customers for LiveRail's ad server [and] will help all existing LiveRail ad serving customers transition over to [its] other publisher products or alternative ad servers" over the coming months.
Our Take on Top News This Week
In this blab from January 8, 2016, Michael Stelzner and guests discuss the top news in social media. Topics include speculation over an increased character limit on Twitter (2:03), Facebook testing secondary categories in the mobile news feed (18:30) and Twitter's new conversational ads (38:13). Subscribe to future shows here.
.
The Social Media Marketing Tools Show
In this episode tech and tools expert Steve Dotto explores How to Grow Your Twitter Following Automatically With Social Quant.
Simplify your social and build your business in just 10 minutes a week by subscribing to future shows here.
Other cool social media tools worth checking out
Get Instagram Marketing Training - Online!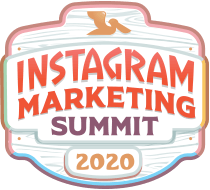 Want to improve your engagement and sales with Instagram? Then join the largest and best gathering of Instagram marketing experts as they share their proven strategies. You'll receive step-by-step live instruction focused on organic Instagram marketing, content creation, and Instagram ads. Become the Instagram marketing hero for your company and clients as you implement strategies that get proven results. This is a live online training event from your friends at Social Media Examiner.
CLICK HERE FOR DETAILS — STARTS JULY 13TH!
Live Studio: This iOS app quickly converts videos and GIFs into live photos or live photos into GIFs and video and shares them online.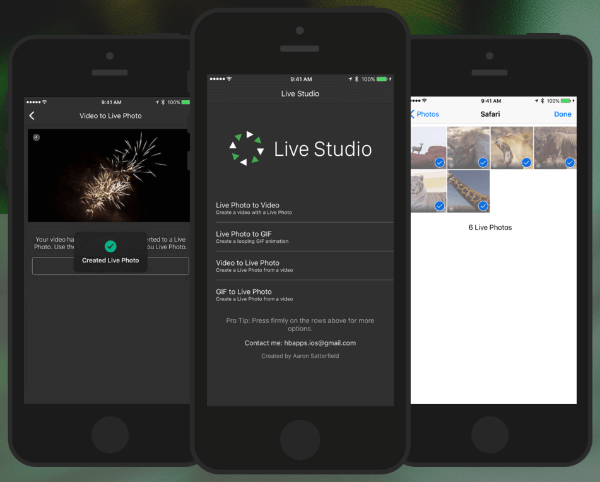 Slash Mobile Keyboard: This free iPhone keyboard integrates messaging, search and content sharing from other platforms into one place. It also suggests nearby businesses or restaurants you might like to try based on what you type.
.
More News to Note
Snapchat Closes Lens Store: Snapchat closed its Lens Store and plans to "focus on advertising, including sponsored lenses branded with movies or products." Users will still be "able to choose from 10 free lenses to use each day" and retain any paid lenses already purchased.
Instagram Showcases Everyday Spotlight Compilation: "Spotlight Compilations were so popular that starting this week, Instagram's community team began spontaneously coming up with themes." The themed videos "appear in the Spotlight section atop the Explore tab."
Some Interesting Studies to Note:
Socialbakers News Feed Research: A recent independent Socialbakers study on the Facebook news feed reveals that 24-29% of the typical news feed contains page content from brands, celebrities, public figures or organizations. The study discovered that 10% of the page posts tend to be sponsored, which means that 3% of the typical user's Facebook feed is promoted content and that engagement on media and publisher content nearly doubled in the last year.
Facebook 2015 Year in Review: Facebook analyzed the past year's conversation and ranked the most discussed global topics and top check-ins, movies, TV shows, entertainers, athletes, places and games around the world.
Native Advertising and Endorsement: Research participants were shown two versions of the same advertorial content: one with a photo of the endorser in front of a plain white background and one with the same woman in front of a blue wall of products. Sixty percent of respondents who saw the same woman in front of a wall of products perceived the advice as coming from a "medical expert," versus 23% who saw the same photo with just a plain white background. In terms of content, 27% of respondents thought the ad could have been written by journalists or editors of the website.
Don't Miss Our Conference:
Join 3,000 fellow marketers at the mega-conference designed to inspire and empower you with social media marketing ideas: Social Media Marketing World, brought to you by Social Media Examiner.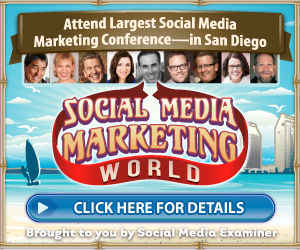 You'll rub shoulders with the biggest names and brands in social media, soak up countless tips and new strategies and enjoy extensive networking opportunities in San Diego, California.
Discover the newest and best ways to market your business with expert-led sessions and workshops covering social tactics, social strategy, content marketing, measurement, corporate social and social customer service.
Click here to see what all the buzz is about.
What do you think of Twitter's new conversational ads? Have you tried using them to engage with a brand on Twitter? Please share your comments below.