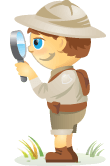 Welcome to our weekly edition of what's hot in social media news.
To help you stay up to date with social media, here are some of the news items that caught our attention.
What's New This Week
Twitter Introduces a Richer Photo Experience on the Web: Twitter is "making your twitter.com timeline more immersive by uncropping photos, so you can experience and present them as they were meant to be viewed."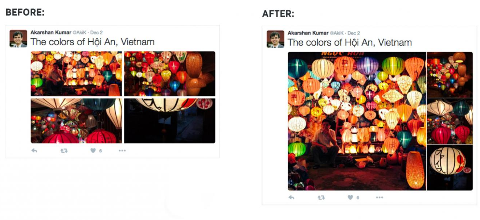 Facebook Provides New Admin Tools for Managing Page Communication: Facebook is "giving admins more control over their Page's responsiveness badge" and rolling out "new features that make it easier than ever for Page admins to manage both the public and private interactions they receive."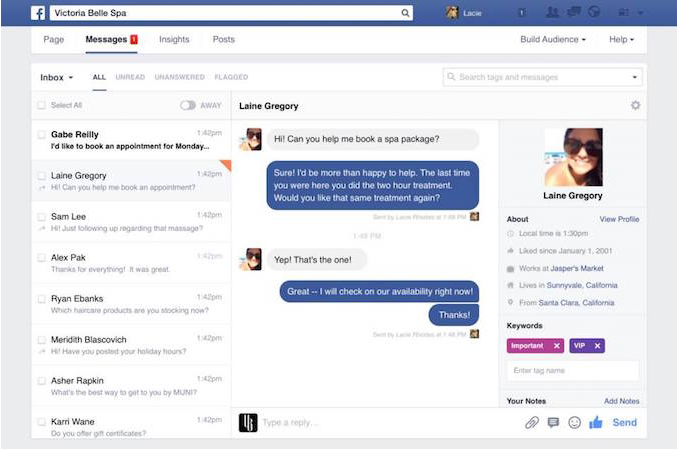 YouTube Unveils New Trending Tab: This new tab in the YouTube app delivers the top trending videos directly to Android, iOS and desktop devices. "It's the best way to catch the videos, creators, and trends that people watch, share, and talk about each and every day."
Google Introduces Shared Albums in Google Photos: Google has introduced shared albums in Google Photos, "a fast and simple way to pool your photos and videos that makes it easier to bring everyone's memories together."
https://www.youtube.com/watch?v=taxad270uvQ
Facebook Improves News Feed for Slower Network Connections: "You can also now compose comments on posts when you are offline. The comments will appear to your friends when you next get a good internet connection."
Our Take on Top News This Week
In this blab from December 11, 2015, Michael Stelzner and guests discuss the top news in social media. Topics include changes coming to the Twitter timeline (2:25), new Facebook tools for managing communication on your page (17:55), Facebook live video and collages (26.35) and fuller photo displays on your Twitter feed (41:30). Subscribe to future shows here.
.
New From Social Media Examiner
Introducing The Social Media Marketing Tools Show, a new YouTube program from Social Media Examiner. Simplify your social and build your business in just 10 minutes a week with marketing tool reviews by tech and tools expert Steve Dotto.
This week, Steve explores Increasing Shares and Traffic With Social Warfare: A WordPress Plugin. Subscribe to the Tools Show here and don't miss an episode.
Your Guide to the Future of Business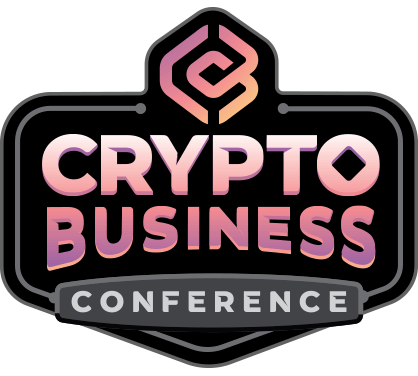 The Web3 renaissance opens up new opportunities for entrepreneurs, creators, and marketers who are ready to embrace the changes. But, who can you trust?

Introducing the Crypto Business Conference; a premium event for anyone who wants to learn how to put Web3 to work for their business.

Join us in sunny San Diego, California, for the first-ever crypto conference for business pioneers…not finance and tech nerds. You'll get actionable, business-building ideas from proven innovators—without all the techie jargon.
CLAIM YOUR SEAT
Some cool social media tools worth checking out
UGC Brand Trends: This new tool lets you search for broad topics on Instagram and discover top influencers, topics of interest and other trends to guide your news coverage and better understand your advertisers' presence on Instagram.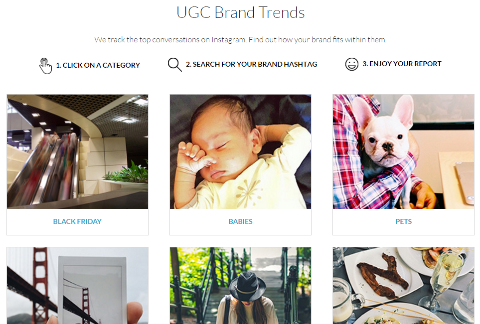 Adobe Lightroom Mobile: This photo editing app is now available on both Android and iOS without a paid Adobe Creative Cloud subscription. You can take advantage of the organizational, editing and sharing abilities that Lightroom offers for free on any mobile device.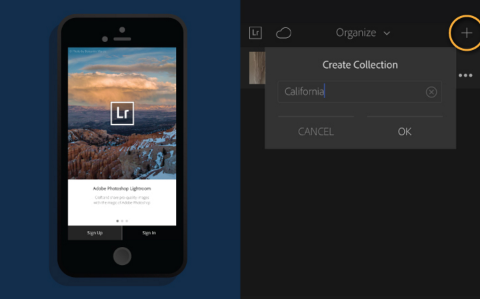 More News to Note
Facebook Shuts Down Creative Labs and Related Apps: Facebook "quietly curtailed its Creative Labs, the startup-like initiative that encouraged its employees to design innovative and unusual mobile software" and the apps it produced: Slingshot, Rooms and Riff.
Tumblr Rolls Out Instant Messaging to All Users: "So now 100% of you can talk to a Tumblr using posts instead of words. Or in addition to. Whichever. Have fun!"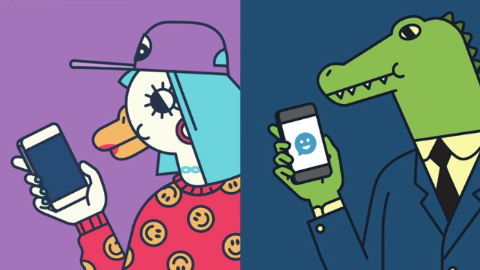 Yahoo Announced New 360-Degree Photo Experience on Flickr: Yahoo introduced "a new virtual reality Flickr app (Flickr VR) for compatible Samsung Galaxy smartphones that allows you to dive into the 360° photo experience via Samsung Gear VR powered by Oculus."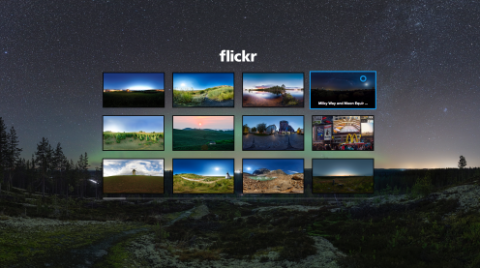 LinkedIn Makes Lynda Courses Available on Roku: "You will now have quick access to 4,000 expert-led courses from Lynda.com through your Roku device."
Get Expert Social Media Marketing Training from the Pros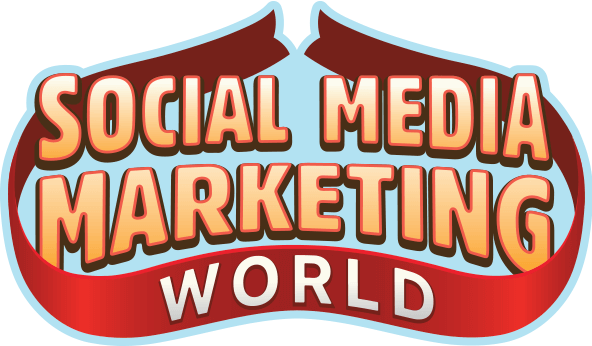 Want to get ahead of the competition and learn how to diversify your social marketing strategy?
Learn from the industry's most trusted experts, rub elbows with other smart marketers, and take your marketing to the next level during this 3-day event in sunny San Diego, California.
CLICK TO LEARN MORE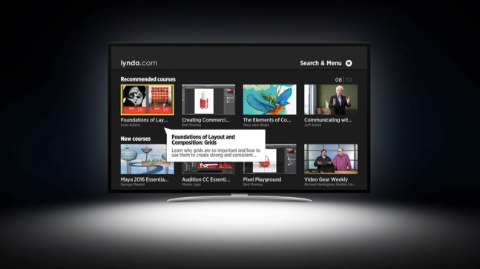 Foursquare Swarm Gets In-App Currency: With the latest update to the Foursquare Swarm App, you can redeem your coins earned through check-ins and use them as currency "to upgrade your stickers."
Facebook Improves News Feed With Story Surveys: In an ongoing effort to improve the news feed, Facebook asks "tens of thousands of people every day" to take "story surveys where they see two stories that could be in their News Feed and answer which they'd most want to see."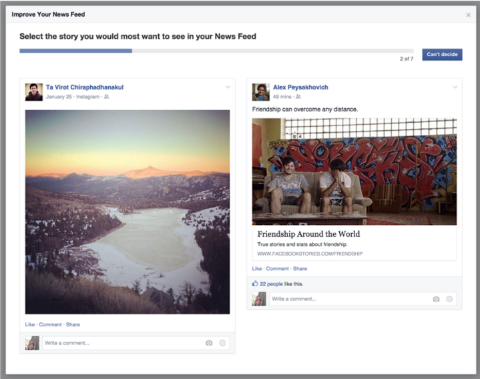 Upcoming Social Media News Worth Following
Google Announces Launch Date for Accelerated Mobile Pages Project: Google "will begin sending traffic to AMP pages in Google Search as early as late February 2016." Twitter plans to experiment with "linking to AMP content provided by publishers" in early 2016 and Pinterest is "currently testing publisher AMP pages in their iOS and Android apps."
Twitter Tests Promoted Tweets on Logged-Out Accounts: Twitter is running a private beta test that allows select marketers in the US, UK, Japan and Australia "to reach the over 500 million people who visit Twitter each month to keep in touch with what's happening without logging in."
Twitter Experiments With New Timeline Format: Twitter is "testing a new timeline format where tweets are sorted by relevance instead of in reverse chronological order."
Facebook at Work Will Release Soon: Facebook at Work "is expected to launch in the coming months, after spending a year in tests."
Some Interesting Studies to Note:
The State of Digital Media in 2015: Parse.ly conducted an end-of-year survey to understand the state of the digital media industry in 2015 and discovered what challenges are expected in 2016. While digital publishers are confident in the overall success of the industry, 46% of respondents report having profited primarily through traditional advertising in 2015. This percentage is expected to drop in 2016 as efforts shift towards a combination of streams. The survey also reveals that the most anticipated challenge in 2016 is monetization.
Customer Service Impact: Airline Study: Twitter partnered with Applied Marketing Science to analyze public interactions between airlines and their customers. The study found that prompt, positive customer service on Twitter results in more satisfied customers who are not only more willing to recommend the airline but also pay more for future tickets from that airline. In fact, the quicker that an airline responds to a tweet, the more revenue potential exists for that airline in the future.
The 2015 Instagram Industry Report: Simply Measured analyzed over 2,500 Instagram posts generated by the Interbrand 100 top global brands over a 30-day period. The report shares tactics for creating compelling images and videos and insights on audience engagement and follower trends. The study also examined which emojis and hashtags generated the most engagement and how top brands are integrating their Instagram marketing with other social channels.
Vine Content on the Decline: Video analytics company Tubular Labs reviewed the Vine, Instagram, Facebook and YouTube accounts of 40 major consumer brands on behalf of AdWeek. According to the data compiled, some 2,500 branded videos were posted across the various social media channels between September and November 2015 and Twitter-owned Vine only accounted for 113 (4%) of all uploads. Only 13 of the 40 brands examined posted to Vine during the Q3 2015, down from 21 in the Q1 2015. Some big brands appear to have abandoned their efforts on the platform altogether this year.
Greenbook Research Industry Trends (GRIT) Report: The 18th edition of the Greenbook Research Industry Trends Report is based on 1,497 interviews with research providers and research buyers mostly from North America and Europe. When asked which are the most in-demand skills for market research, those surveyed named designers and data visualization experts (63%), data scientists (58%), marketing or business strategists (53%) and social media experts (53%) as roles they or their company likely will be looking to hire in the future.
Don't Miss Our Conference:
Join 3,000 fellow marketers at the mega-conference designed to inspire and empower you with social media marketing ideas: Social Media Marketing World, brought to you by Social Media Examiner.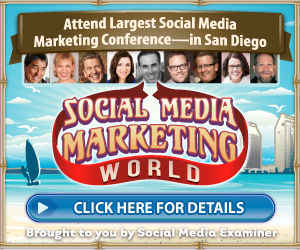 You'll rub shoulders with the biggest names and brands in social media, soak up countless tips and new strategies and enjoy extensive networking opportunities in San Diego, California.
Discover the newest and best ways to market your business with expert-led sessions and workshops covering social tactics, social strategy, content marketing, measurement, corporate social and social customer service.
Click here to see what all the buzz is about.
What do you think of Twitter's new photo display? Have you loaded new images to your tweets yet? Please share your comments below.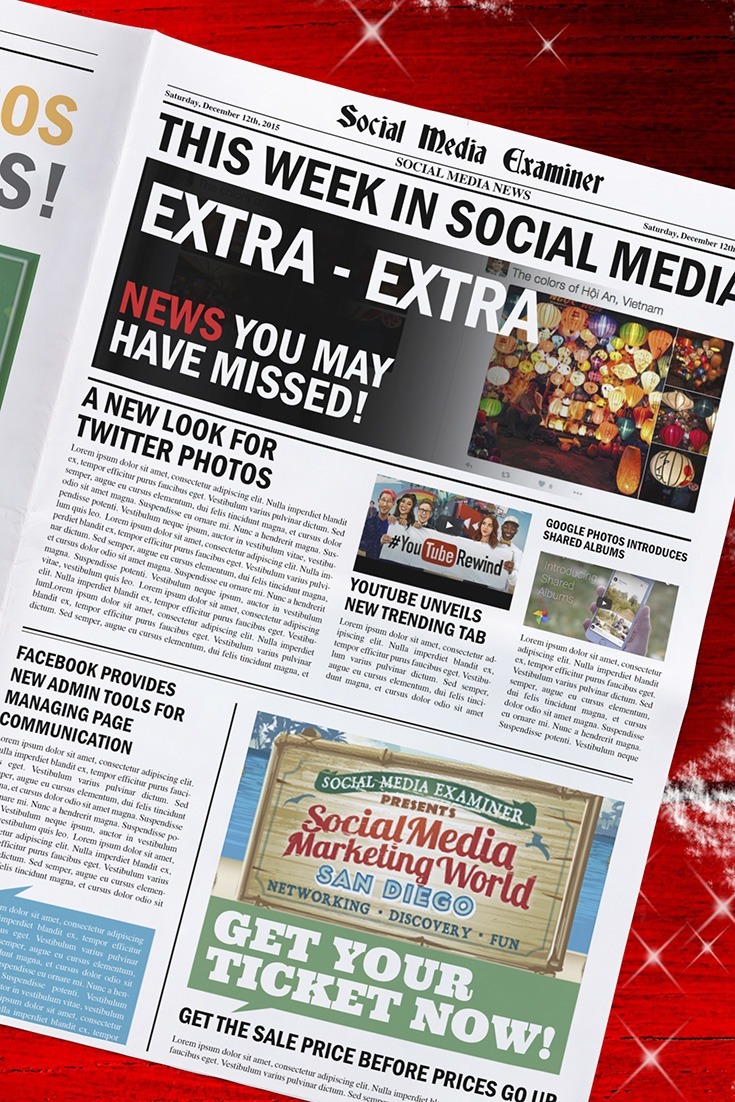 Curious about NFTs, DAOs, and Web3?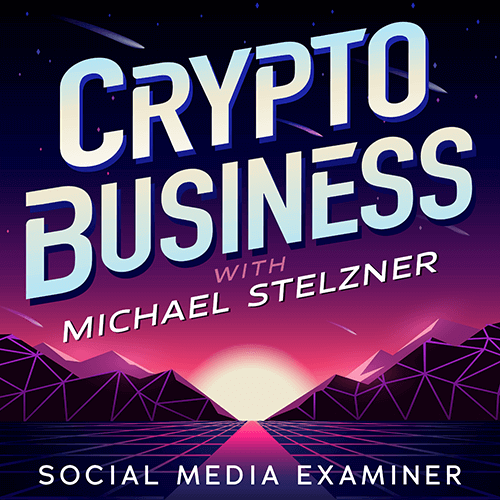 Follow the Crypto Business podcast to find out how NFTs, social tokens, DAOs (and so much more) will affect your business in the near future.

Every Friday, host Michael Stelzner interviews leading industry experts about what works right now in Web3 and what to expect in the future, so you can prepare your business for the shift, even if you're a total newbie.
FOLLOW THE SHOW