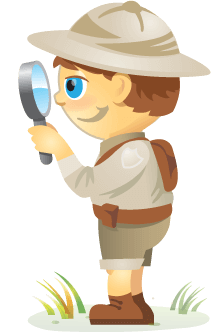 Welcome to this week's edition of the Social Media Marketing Talk Show, a news show for marketers who want to stay on the leading edge of social media.
On this week's Social Media Marketing Talk Show, we explore Twitter video subtitle updates and API changes with special guest Dan Knowlton.
Tune In to the Social Media Marketing Talk Show
Watch this week's show:
Listen now or find the Social Media Marketing Talk Show podcast on iTunes/Apple Podcast, Android, Google Play, Stitcher, and RSS.
For this week's top stories, you'll find timestamps below that allow you to fast-forward in the replay above.
Twitter Adds Native Subtitles to Videos: Video publishers on Twitter can now include SRT subtitles viewable on the web, iOS, and Android. This new feature applies to videos published through Twitter Media Studio, Twitter Ads, or the API. Videos in the Twitter timeline autoplay with the sound off, which is why subtitles are such an exciting update for content creators on Twitter. (2:53)
Want to see subtitles in action? Check out this Tweet from @TwitterMovies.pic.twitter.com/lq9mwwkgxx

— Twitter Media (@TwitterMedia) March 29, 2019
On the show, our guest, Dan Knowlton, mentioned a step-by-step tutorial on how to add subtitles to your Twitter videos. You can find it at the KPS Digital Marketing site.
Twitter Media Studio Adds Promotion End Date Setting: In a minor but important update, Twitter announced via tweet that it now allows marketers to set an end date for promotions and sponsorships composed within Twitter Media Studio. (13:26)
You asked, we answered: Promotion Expiration for Sponsorships is here! The time frame for the promotion of Tweets composed within Media Studio can now be limited – just use the "Set Promotion Expiration" field. pic.twitter.com/9jpSTmDTHl

— Twitter Media (@TwitterMedia) April 3, 2019
Twitter Limits API Access for B2B Apps: TechCrunch reports that starting on June 19, Twitter will begin auditing developers using its API to call recent tweets from or mention a user more than 100,000 times per day. (15:35)
Twitter cracks down on API abuse, will charge B2B devs https://t.co/03AkDDD0bU by @joshconstine pic.twitter.com/jfCWP0zjpy

Social Video Summit (Online Training)

Wish you had an engaged social following that turned into customers? Want to succeed with social video, but something's stopping you? Get ready to be coached by 12 of the world's best social video marketing pros for an entire week. Each expert is a dedicated specialist. They live and breathe social video, delivering results for their clients every day. And they'll share their proven strategies with you. You'll learn from their mistakes, experiments, and successes. Imagine putting their wisdom to work immediately in your business. This is a live online training event from your friends at Social Media Examiner.

LEARN MORE - SALE ENDS April 20TH!

— TechCrunch (@TechCrunch) March 19, 2019
If the developer can prove they have a legitimate consumer use case such as running a third-party Twitter client or doing research, they'll be granted free access to the API at their current rate. If they primarily use the data as a B2B tool for something like customer service or social media monitoring, they'll be required to pay for a commercial licensing agreement with Twitter at a custom price based on usage.
Twitter Streamlines Appeals Process for Suspensions and Violations: Twitter users suspended for violating the network's rules and guidelines can now appeal the decision and expect a faster response from Twitter with a new Appeals feature found within the app. Engadget reports that this new tool is "part of a larger effort by Twitter to be more transparent about how it manages harmful behavior… [and] get a hold on the rampant abuse that pervades on its platform." (22:54)
We move quickly to enforce our rules, but sometimes we don't have the full context and can make mistakes.

To fix that, we added a way for people to appeal our decision in the app and have been able to get back to people 60% faster than before. pic.twitter.com/0BWBnff9lt

— Twitter Safety (@TwitterSafety) April 2, 2019
Twitter Tests "Subscribe to Conversation" Tool: It appears that Twitter is developing a new Subscribe to Conversation feature that provides notifications about a conversation on the platform without liking or replying to it. Although Twitter hasn't provided any details about this possible new feature, the company did confirm that it's part of the efforts to make the platform more conversational. (30:22)
This is part of our work to make Twitter more conversational 🛠💬 https://t.co/jB4PWv3A04

— Twitter Comms (@TwitterComms) March 15, 2019
Twitter Rolls Out Battery-Friendly Dark Mode on iOS Called "Lights Out": Twitter revealed a battery-saving dark mode option for iOS called Lights Out. Previously, Twitter's dark theme was more of a bluish shade instead of a true black and was designed to put less strain on the eyes. The new technology takes advantage of OLED screens' ability to produce the darkest possible shade of black. (35:44)
It was dark. You asked for darker! Swipe right to check out our new dark mode. Rolling out today. pic.twitter.com/6MEACKRK9K

— Twitter (@Twitter) March 28, 2019
Twitter hasn't confirmed when this feature will make it to the Android app and the web, but the company told Engadget that it's coming soon.
Other News Mentioned

Want to catch our next show live? Click here to subscribe or add our show to your calendar.