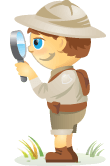 Welcome to this week's edition of the Social Media Marketing Talk Show, a news show for marketers who want to stay on the leading edge of social media.
On this week's Social Media Marketing Talk Show with Michael Stelzner, we explore Snapchat links with Carlos Gil, Instagram Stories video replies with Jeff Sieh, and more breaking social media marketing news of the week!
Watch the Social Media Marketing Talk Show
If you're new to the show, click on the green "Watch replay" button below and sign in or register to watch our latest episode from Friday, July 7, 2017.
For this week's top stories, you'll find timestamps below that allow you to fast-forward in the replay above.
Snapchat Adds Links, Voice Filters, and Backdrops to Snaps: A new paper clip icon found on Snapchat allows users to attach a website URL to a snap, a feature previously limited to ad campaigns and Discover content. Other users can then swipe up on the snap to open the link within Snapchat's internal browser. Snapchat also rolled out the ability to "cut out an object from your Snap and put a colorful or artsy pattern behind it to make it stick out" and "remix the sound of voices in your Snaps." (1:34)
Facebook Releases New Creative Tools and Overlays for Dynamic Ads: Facebook added the ability to include product-level videos and overlays to dynamic ads "to make them more captivating and informative." According to Facebook, videos can be added to dynamic ads through the Facebook API or the asset manager. This update is expected to be available to advertisers "over the next couple months." (12:18)
Instagram Stories Replies Now Include Photos, Videos, and Boomerangs: Instagram now allows friends to respond to stories with photos, videos, and boomerangs of their own. Previously, users could only respond to stories with text. This new feature is available for both iOS and Android. (15:25)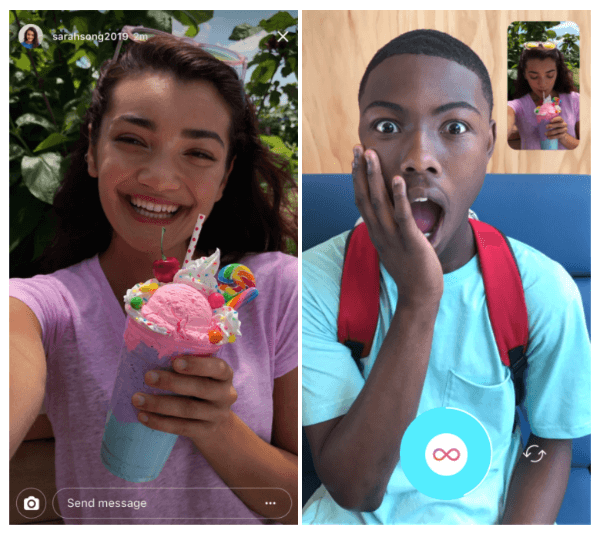 Facebook Tests Addition of Page Descriptions on Cover Images: Facebook confirms that it's testing the ability to quickly add a text overlay to cover images on select Facebook pages. Admins report that Facebook automatically pulls the cover image text from the page description but the message can be edited and may contain up to 100 characters. However, text font, color, size, and placement within the cover image can't currently be customized. (25:25)
Facebook Is Testing the Addition of Pages' Descriptions to Their Cover Images: https://t.co/2Eg3c5iKb3 #facebook pic.twitter.com/jxpvOnHL6X

— Social Pro Daily (@SocialProDaily) July 5, 2017
Facebook Experiments With Pop-Up Messenger Chat Feature for Select Pages: Facebook page admins have spotted a new Messenger chat pop-up when users visit their pages. Although this chat feature doesn't seem to be a setting that can be activated at the moment, it appears to be automatically triggered during the hours when a page is "active for chat" and prompts the visitor to "start a conversation" with the page via Messenger. Admins also report this rollout doesn't appear to be consistent and only shows up on the desktop. (30:49)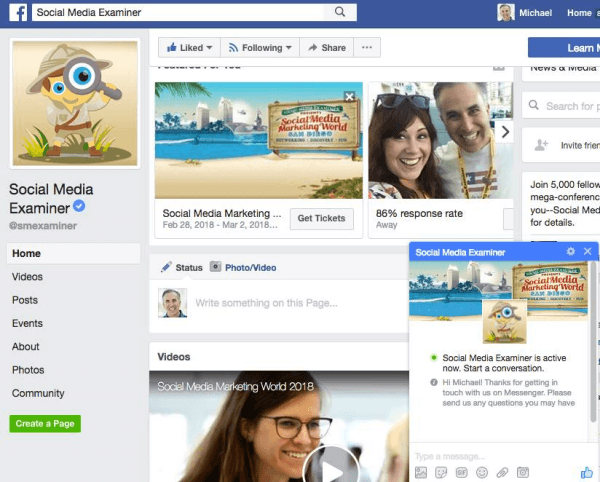 Facebook Introduces a New Notification Tab on Mobile: Facebook appears to have quietly introduced a new Notifications tab on its mobile app that offers to sort your notifications "to help you see what's most important to you." Facebook notes that notifications are sorted by new, earlier, and friend requests and are presented based on relevance rather than chronological order. This new feature is available on both iOS and Android versions of the Facebook app. (34:27)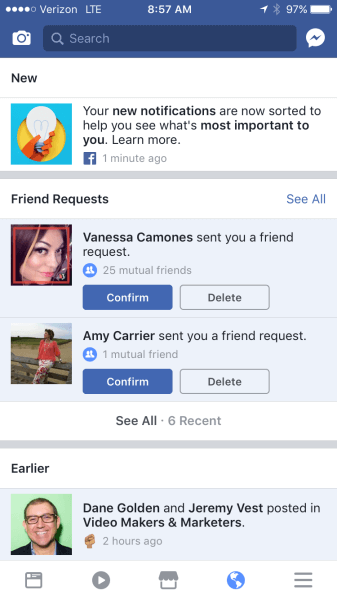 Facebook Adds Option to Quickly Mute Desktop Notifications: Facebook made it simpler to mute desktop notifications with a new Mute button found within the top navigation on the Notifications tab. Users have the option to set parameters for how long they would like to mute their Facebook notifications or go into the settings to turn off their Facebook notifications completely. (36:14)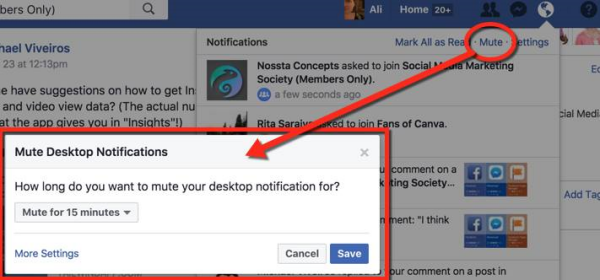 Facebook Adds New Live Video Within Notifications: Facebook now plays Live broadcasts within the notification that a page a user likes or follows is now live on Facebook. (37:20)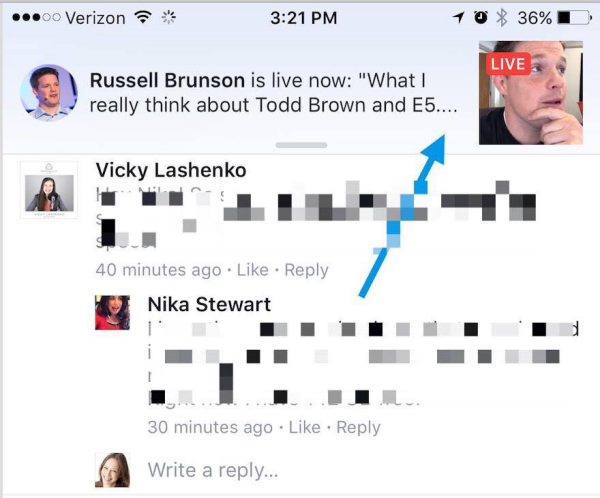 Facebook Enables Family Targeting Option for Ads: In the same announcement where it shared two upcoming dynamic ads features, Facebook also introduced a new household audience feature that allows brands to direct ads toward entire families or specific people within a household. Adweek reports that Facebook is also rolling out "a new suite of household measurement insights in Ads Reporting that show how Facebook campaigns drive results across various household members." These household marketing products are now available in the U.S. with planned expansion to other regions in the next year.
Facebook will soon let brands target ads at entire families or specific people within households: https://t.co/S1LQJ3rIwb pic.twitter.com/Fp9bavszWp

— Adweek (@Adweek) July 2, 2017
Facebook Expands "Find Wi-Fi" Feature Globally: Facebook began rolling out the Find Wi-Fi feature to "a handful of countries" last year and announced that it's now available all over the world. According to Facebook, the newly expanded Find Wi-Fi tool helps users locate available Wi-Fi hotspots provided by nearby businesses.
Facebook Demotes Low-Quality Links in News Feed: Facebook announced a new algorithm change that reduces low-quality links in the news feed and favors "more stories that [it thinks] people will find informative and entertaining." Facebook notes that "this update will only apply to links, such as an individual article, not to domains, Pages, videos, photos, check-ins or status updates."
Facebook Rolls Out New Series of Metric Updates for Ads and Pages: Facebook will begin rolling out a series of metrics updates that will capture how users interact with ads and pages. The first of these new metrics include landing page views, which gives advertisers a "better sense of the number of visitors that arrive [on their] website after a link click on an ad" and a pre-impression activity breakdown that "shows the number of people who have previously engaged with an advertiser's website or app versus new visitors." Facebook also introduced three new reporting metrics (follows, previews, and recommendations), which will give page owners "a more complete understanding of how people learn about and interact with their businesses." Facebook plans to continue rolling out new metrics "every month or so."
Facebook Reportedly Developing New Stand-Alone App for Live Video Chat: The Verge reports that Facebook is in the process of developing a stand-alone app, currently called Bonfire, for live group video chat. This new app is slated for a fall release and is described as a clone of Houseparty, which replaced Meerkat. Facebook hasn't confirmed this report.
Exclusive: Facebook is building a Houseparty clone for live group video chat https://t.co/Wn19xgenQi pic.twitter.com/X8vmOJ33Fs

— The Verge (@verge) July 5, 2017
Facebook Offers Directory of Platform Development Providers for Messenger: Facebook released a new directory of platform development providers as a resource for businesses looking to build experiences on Messenger. According to Facebook, "these providers offer services and solutions from one on one messaging to automation at scale." Facebook also introduced new Messenger platform feature recommendations for developing bot.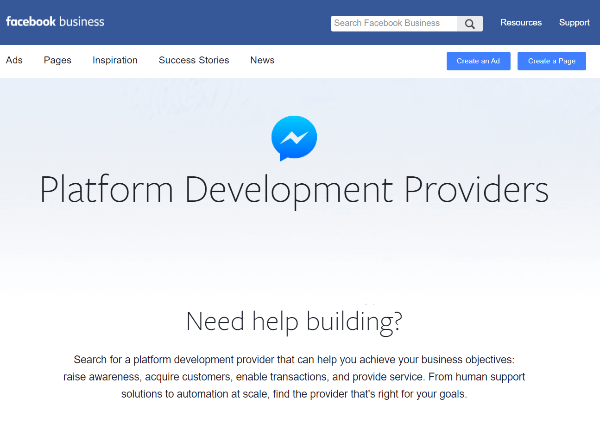 Instagram Cracks Down on Fake Influencers: The Next Web reports that Instagram is shutting down third-party sites and apps such as Instagress, InstaPlus, and PeerBoost for accepting money to generate fake likes and spammy comments. These paid services violate Instagram's Community Guidelines and Terms of Use and are considered "disingenuous, vague and have no relation to the actual content."
Instagram is cracking down on fake influencers https://t.co/g9soTHpJlS pic.twitter.com/29fSTdMo0H

— TNW (@TheNextWeb) July 4, 2017
Instagram Uses AI to Manage Comments: Instagram introduced two new filters "to help keep Instagram a safe place for self-expression." One filter will block "certain offensive comments on posts and in live video." This tool is currently only available in English but Instagram promises to offer it in more languages "over time." The second filter, which will roll out in nine languages, uses machine learning to reduce spam in the comments.
LinkedIn Adds Profile Customization: LinkedIn rolled out profile customization that allows "multi-taskers who simultaneously hold multiple current positions" to now reorder the Experience section of their LinkedIn profiles.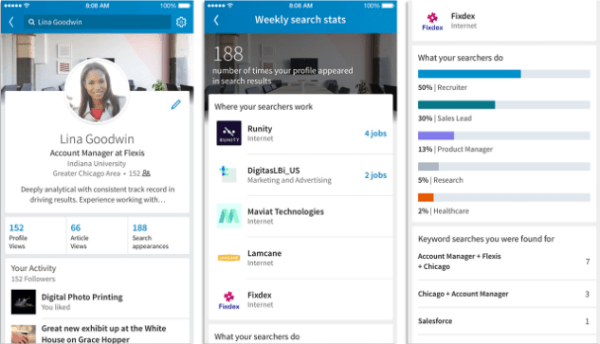 Google Releases Uptime App for Group Video Watching to All Users: Google's experimental app Uptime, which lets you watch YouTube videos with friends while reacting and commenting, is now open to all users. Uptime initially launched in March 2017 and could only be accessed by invitation.
Uptime, YouTube's experimental app for watching videos with friends, opens to all https://t.co/klG1oema3x pic.twitter.com/wGodsHMUPg

— TechCrunch (@TechCrunch) June 27, 2017
Google Experiments With VR Ad Formats: Facebook debuted a new project called Area 120 that's exploring "what a native, mobile VR ad format might look like." This new experimental program is still in early development and Google is currently seeking developers to test the project via the Google cardboard headset, Daydream VR platform, and the Samsung Gear VR headset.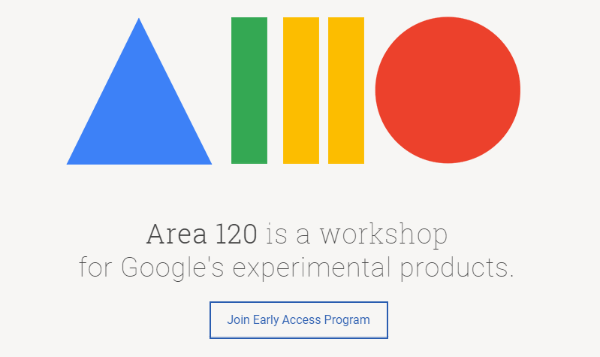 Want to catch our next show live? Click here to subscribe or add our show to your calendar.