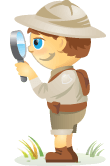 Welcome to this week's edition of the Social Media Marketing Talk Show, a news show for marketers who want to stay on the leading edge of social media.
On this week's Social Media Marketing Talk Show with Erik Fisher and Kim Reynolds, we explore Facebook VR updates, Twitter bookmarking with Madalyn Sklar, Snapchat context cards with Jeff Sieh, and more breaking social media marketing news of the week!
Watch the Social Media Marketing Talk Show
If you're new to the show, click on the green "Watch replay" button below and sign in or register to watch our latest episode from Friday, October 13, 2017. You can also listen to the show as an audio podcast, found on iTunes/Apple Podcast, Android, Google Play, Stitcher, and RSS.
For this week's top stories, you'll find timestamps below that allow you to fast-forward in the replay above.
Facebook Unveils Several New VR Products Ranging From Stand-Alone Headsets, Oculus Dash, Oculus for Business, and More: Facebook unveiled several new Oculus products at the Oculus Connect Conference, starting with Oculus Go, a new stand-alone VR headset; and the Oculus Dash, a VR replacement for a computer screen. Facebook also announced new ways to implement VR as a sales and marketing tool with Oculus for Business and introduced new ways to share VR such as 3D posts in the news feed. (4:13)
Everything announced at Oculus' Connect 4 VR conference https://t.co/rTDotwMgS0 by @joshconstine

— TechCrunch (@TechCrunch) October 11, 2017
Twitter Announces Upcoming Bookmarking Tool: Twitter announced plans to launch a new bookmarking tool "in the near future" that will save tweets for later reading. While Twitter hasn't revealed how soon the upcoming Save for Later feature will be rolled out or who will be able to test it, the company confirmed that it will be publicly launched "soon." (7:45)
Twitter will launch a bookmarking tool in the near future https://t.co/V59KGfbLsF by @sarahintampa

— TechCrunch (@TechCrunch) October 10, 2017
Twitter Launches New "Happening Now" Feature: Twitter's newly released Happening Now feature is a dedicated timeline of tweets highlighting a specific topic. This feature will initially focus on sports in the U.S., but will eventually expand to other areas such as entertainment and breaking news and feature them at the top of users' timelines. Happening Now is available on the Twitter apps for iOS and Android. (13:50)
Feel the roar of the crowd, no matter where you are.

Your Guide to the Future of Business

The Web3 renaissance opens up new opportunities for entrepreneurs, creators, and marketers who are ready to embrace the changes. But, who can you trust?

Introducing the Crypto Business Conference; a premium event for anyone who wants to learn how to put Web3 to work for their business.

Join us in sunny San Diego, California, for the first-ever crypto conference for business pioneers…not finance and tech nerds. You'll get actionable, business-building ideas from proven innovators—without all the techie jargon.

CLAIM YOUR SEAT

We're rolling out a new way to see what's happening now, starting with sports in 🇺🇸! Available on Android and iOS starting today. https://t.co/lmBFCK4DG0 pic.twitter.com/cv4wL8hCxA

— Twitter (@Twitter) October 10, 2017
Twitter Connects Apple TV App With Apple Devices: Twitter now allows Apple TV subscribers to connect their iOS devices to their Twitter for Apple TV accounts and tweet as they watch shows and movies. (18:24)
📱 + 📺 = 💙

Connect your Apple devices and Tweet while you watch! Update to the latest Twitter app for Apple TV. pic.twitter.com/72FV2fWOAZ

— Twitter Live (@TwitterLive) October 11, 2017
Snapchat Introduces Context Cards: Snapchat announced "a new way to learn more about what you see on Snapchat" with context cards. With content from partners such as TripAdvisor, Foursquare, Michelin, and goop, context cards allow users to take simple actions and learn more about a location from snaps. This new feature is available on both iOS and Android in the U.S., Canada, UK, Australia, and New Zealand. (24:42)
Snapchat Tests "Official Stories" From Verified Accounts: Snapchat is testing a dedicated section of Official Stories from verified accounts. Mashable reports that it has been showing up for select Android users in the header of the Stories section. A spokesperson from Snap Inc. confirmed the test by saying that the company makes "regular tweaks to the Stories page to test new experiences" but didn't provide any other details about this possible new feature. (29:52)
Google Pays Publishers to Develop Content for Upcoming Stamp Project: Recode reports that Google is paying multiple sites to develop content for its new Stamp project, a new service for publishers that "will allow them to create visually oriented media content similar to Snapchat's 'Discover' feature."  It's suggested that this move is "intended to defray the costs publishers incur as [Google] builds content and systems to accommodate the new format" and has been in the works for several months in anticipation of Stamp's upcoming debut. These fees remain undisclosed and unconfirmed by Google. (32:16)
Facebook Rolls Out Facebook Rewards QR Codes to More Users: In early May, Facebook began running "a small test" that enables people to use its mobile app to collect and redeem rewards when they make a purchase at select participating stores. It appears that Facebook is now expanding Rewards QR codes to more users. This feature can be located only within the Facebook mobile app under the Rewards tab.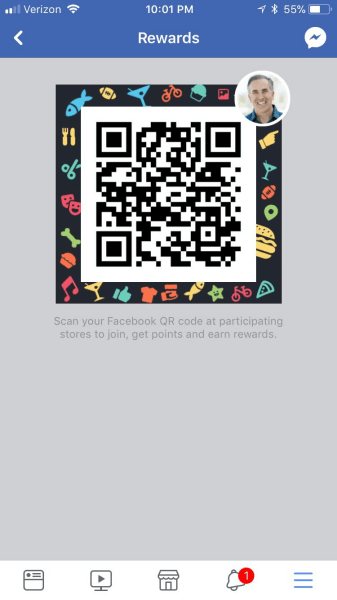 Facebook Allows Admins to Mute Comments and Posts From Selected Members:  Facebook rolled out an option to temporarily mute a group member from posting or commenting within the group for up to 24 hours. Last month, Facebook began testing a similar "snooze button" feature on the desktop that allows U.S. users to "temporarily unfollow friends, Pages or Groups for 24 hours, 7 days or 30 days" and "stay connected with the stories they find most relevant."
Get Expert Social Media Marketing Training from the Pros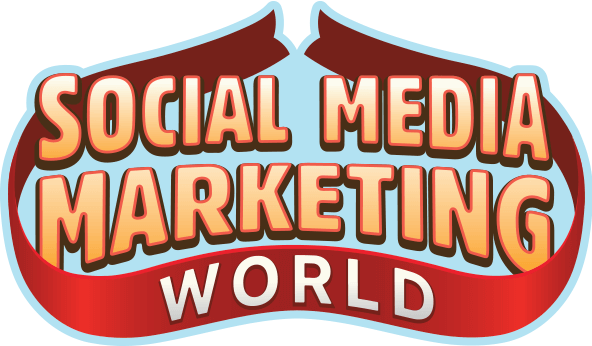 Want to get ahead of the competition and learn how to diversify your social marketing strategy?
Learn from the industry's most trusted experts, rub elbows with other smart marketers, and take your marketing to the next level during this 3-day event in sunny San Diego, California.
CLICK TO LEARN MORE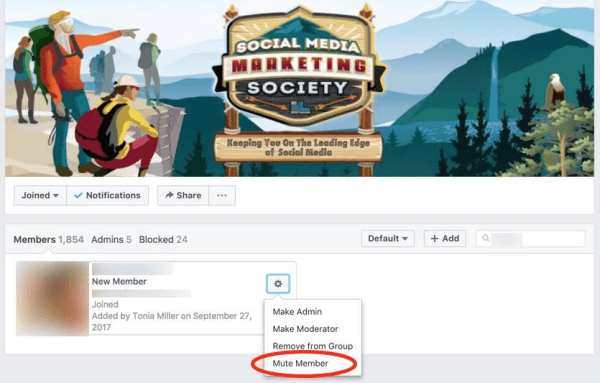 Facebook Moves In-App Notifications Icon on iOS devices: Facebook appears to have moved the Notifications icon from the bottom to the top of the mobile app for iOS. Social Media Examiner notes that clicking on the icon allows users to see a post along with the post information, timestamp, and back arrow.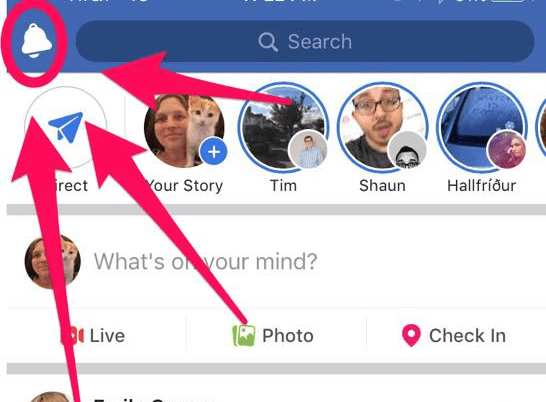 Facebook Offers One-on-One Help With a Facebook Marketing Expert: Facebook is inviting "select advertisers" to participate in the Facebook Marketing Expert Program. These marketers get access to one-on-one help from Facebook Marketing Experts who will review past and current campaigns "to learn about your business objectives" and provide "tailored recommendations to meet your business's specific growth needs." Facebook assures that calls are scheduled "according to your convenience" and all consultations are free.

Facebook Launches Workplace Chat Apps for Mac and PC: Facebook Workplace, its enterprise collaboration software, has quietly launched official desktop PC and Mac chat apps that feature screen sharing. A Facebook spokesperson states that the desktop app is currently still in beta and being tested by Workplace customers. A wider rollout is expected once Facebook is able to collect initial feedback and make improvements.
Facebook quietly launches Mac and PC Workplace Chat apps with screen share https://t.co/GbtPivY2Qt by @joshconstine

— TechCrunch (@TechCrunch) October 5, 2017
Microsoft Integrates Virtual Assistant Cortana Into Skype: Microsoft announced plans to integrate Cortana, Microsoft's intelligent assistant, into Skype "to help you in your everyday conversations" with in-context, behind-the-scenes suggestions such as restaurant options, movie reviews, smart replies, reminders, and much more. Cortana also acts as a contact in Skype with whom you can have natural, one-on-one conversations; make direct requests; or ask questions. Cortana in Skype is gradually rolling out to Skype's Android and iOS customers in the United States.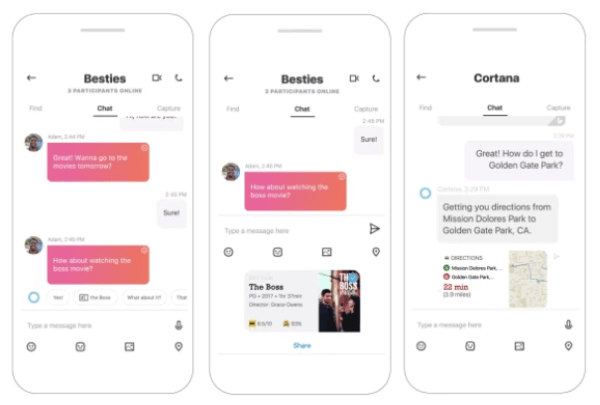 Twitter Launches In-Stream Video Ads in the UK: After the successful launch of in-stream ads in the U.S., Twitter announced it will expand them to the UK. These ads will be rolled out along with Twitter's first exclusive original live programming in the UK, produced in partnership with the broadcasting company, Global, and one of their key brands, PopBuzz.
YouTube Relaunched YouTube Creators Website: YouTube initially launched its Creator Hub a year ago and recently gave the site a "completely refreshed design… developed for creators, with creators" in mind. The revamped site features an optimized look, more up-to-date information, and easier ways to explore and discover the resources available to YouTube creators such as the Partner Management program and content from the YouTube Help Center.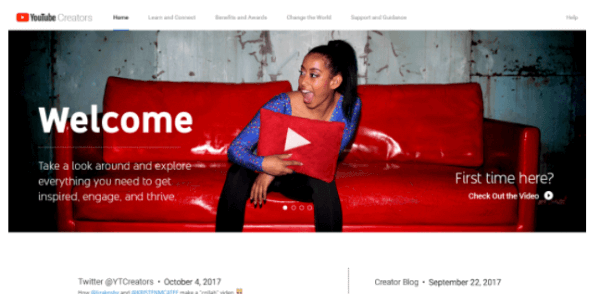 In addition to relaunching the new Creators Site, YouTube also released a new video series from the Creator Academy that's "designed to help creators grow their audience" and offers insights on "analyzing and growing your channel to building a business on YouTube."
Facebook Messenger Expands M to Portugal and Brazil: Adweek reports that "M, the virtual digital assistant for Facebook Messenger, has arrived in Portugal and Brazil." It will be rolling out with sticker suggestions, location sharing, polls, and more.
Messenger's M Is Bringing Its Powers of Suggestion to Portugal and Brazil: https://t.co/FLu6A8W588 #facebook #messenger #m #portugal #brazil pic.twitter.com/vejnkv9sH8

— Social Pro Daily (@SocialProDaily) October 10, 2017
Google Rolls Out New Offline Measurement Tools on YouTube: Google announced that new location extensions and store visits measurement are now available to help measure foot traffic to physical businesses from YouTube. According to the Google AdWords blog, these are YouTube's first-ever ad extensions for TrueView in-stream and bumper ads and are aimed to influence viewers to engage with a brand offline and drive more visits and in-store purchases.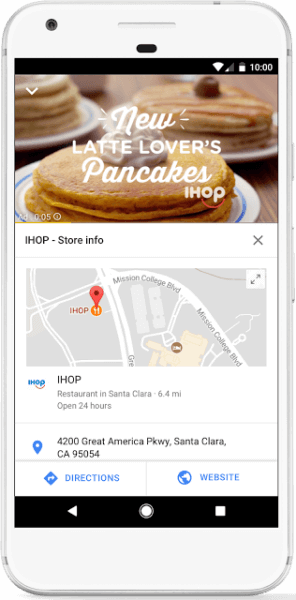 Google Rolls Out New Controls and Centralized Navigation Across Analytics Products: Google Analytics rolled out new controls and a centralized account management system across multiple products and made them available to everyone who uses Analytics, Tag Manager, and Optimize. Google has also improved navigation for Surveys and Data Studio users. These updates to Google Analytics are being released "over the next few weeks."
Want to catch our next show live? Click here to subscribe or add our show to your calendar.
Curious about NFTs, DAOs, and Web3?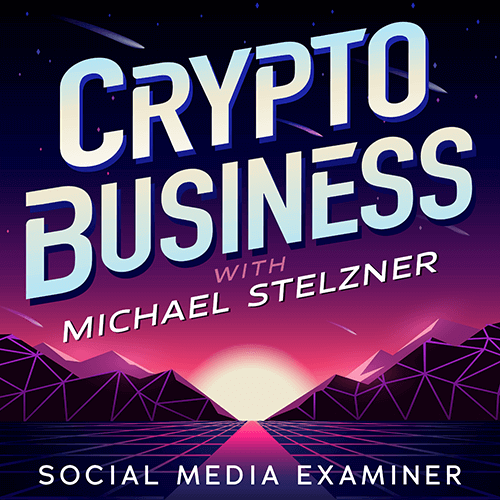 Follow the Crypto Business podcast to find out how NFTs, social tokens, DAOs (and so much more) will affect your business in the near future.

Every Friday, host Michael Stelzner interviews leading industry experts about what works right now in Web3 and what to expect in the future, so you can prepare your business for the shift, even if you're a total newbie.
FOLLOW THE SHOW