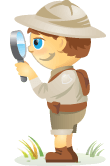 Welcome to our weekly edition of what's hot in social media news.
To help you stay up to date with social media, here are some of the news items that caught our attention.
What's New This Week
New Instagram Features Improve Engagement and Moderation for Comments: In the "coming weeks," Instagram will add the ability to like comments by tapping a heart icon next to any comment and the option to turn off comments on any post. These two new comment moderation tools are in keeping with Instagram's commitment to making its site a "positive place for self-expression" and will be made available to all users once they are released.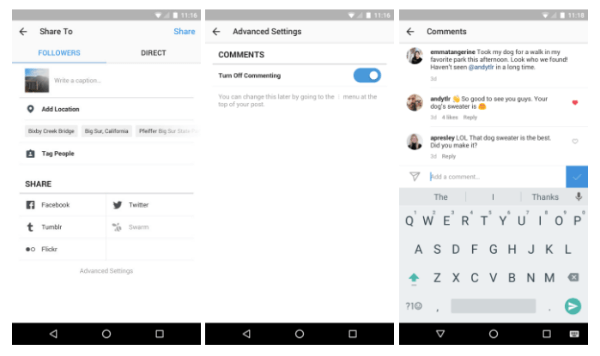 Facebook Expands Rollout of Live Video Tab to More U.S. Mobile Users: In April 2016, Social Media Examiner shared Facebook's Introduction of New Ways to Create, Share, and Discover Live Video on Facebook. This week, that story was updated to reflect that a new Video tab is now available to "more people in the U.S. on iOS and Android." The new Video tab takes mobile users to a dedicated section with Facebook Live notifications and alerts. Further below, Facebook suggests videos that have been shared by pages you like and will autoplay as you scroll down.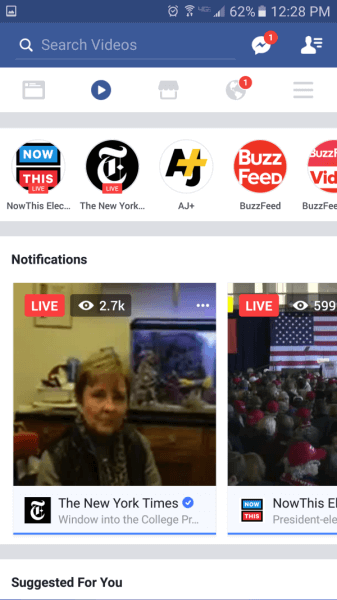 This new Video button is located on the navigation bar and provides "a new destination for people to discover all kinds of video content they may be interested in." Facebook is gradually rolling out and making improvements to both the Video tab and the new Video section based on user feedback and ongoing testing.
Periscope Adds Ability to Save HD Version of Broadcasts to iOS: Periscope released an update to its iOS app that allows broadcasters to save high-definition versions of their broadcasts to their devices. Users can turn on this option within the app's Settings menu, which now offers the option to "Save in High Definition." Periscope has not shared when this option will be released on Android.
⚡️ You can now save high definition versions of your broadcasts to your iOS device! 📱🔑 Switch this on in Settings 👇👇👇 pic.twitter.com/aiylSG7hv5

— Periscope Help (@periscopehelp) December 5, 2016
LinkedIn Rolls Out Conversation Starters on LinkedIn Messaging: LinkedIn added personalized conversation starters on LinkedIn Messaging. This new feature offers "authentic ways to reconnect" and "break the ice" with other users such as updates on their professional activity or articles they've published on LinkedIn. It also offers reminders of your shared experiences "such as having worked at the same company, joined the same groups or gone to the same school" and your shared connections.
https://www.youtube.com/watch?v=kM8bCK4ZhtU
Facebook Adds Horizontal Scrolling and Previews Future Improvement for Instant Articles: Facebook announced that "Instant Articles will feature a new, full-screen horizontal swipe that leads to a carousel of more stories from the same publisher" and makes for "a seamless and intuitive discovery experience." This new feature will gradually roll out to readers using the Facebook for iOS version 72 and will be available on Android "in the coming weeks."
Facebook also announced that it's "continuing to explore the best ways to surface the most relevant stories for readers" and is currently "experimenting with different engagement signals such as recency, popularity and proximity." Facebook recently updated the related articles unit that appears at the bottom of the Instant Articles section and plans to launch "a new, more visual design that features thumbnail images and larger article units" with reader counts for reactions and comments.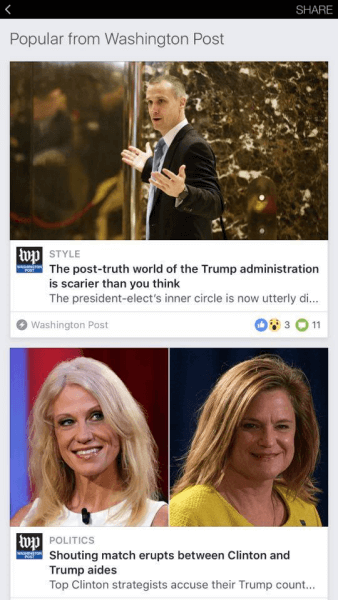 Pinterest Introduces Tried-and-True Ideas Feature: Pinterest announced a new way to discover "tried-and-true ideas" on its site. A new green smile icon shows you which ideas "people have already tried and given their stamp of approval" and how many other pinners have tried it. This new feature also indicates which of your friends and followers have tried a pin as well.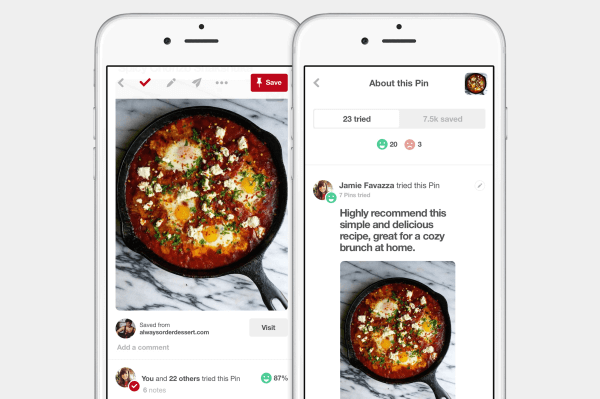 Facebook Expands Dynamic Ads to Drive Mobile App Installs: Brands can now use Facebook dynamic ads "to show relevant ads to people who are more likely to install their app, including people who recently browsed their products." Advertisers can pair this tool with Facebook's App Event Optimization feature to identify "the customers who are more likely to take valuable actions after downloading an app – such as completing a level in a game, booking a trip or making a purchase."
Our Take on Top News This Week
In this week's show from Friday, December 9, 2016, Michael Stelzner and guests discuss the top news in social media. Topics include selfies with Scout, the Social Media Examiner mascot, and the #ScoutAbout hashtag (4:14); updates to Facebook video (9:21); and upcoming Instagram tools to curb abuse and manage comments (26:50). Subscribe to future shows here.
Subscribe to our YouTube Channel
More News to Note
Facebook Creates New Information Channel for Metrics Updates: Facebook created a new channel for sharing regular updates on metrics enhancements called Metrics FYI. Facebook notes that this new series will be like the News Feed FYI series, which highlights improvements and changes to the news feed. The first installment of Metrics FYI is available now on the Facebook Newsroom site and offers insights on Facebook's new estimated reach methodology, Live video metrics on page insights, and how likes and shares are being counted.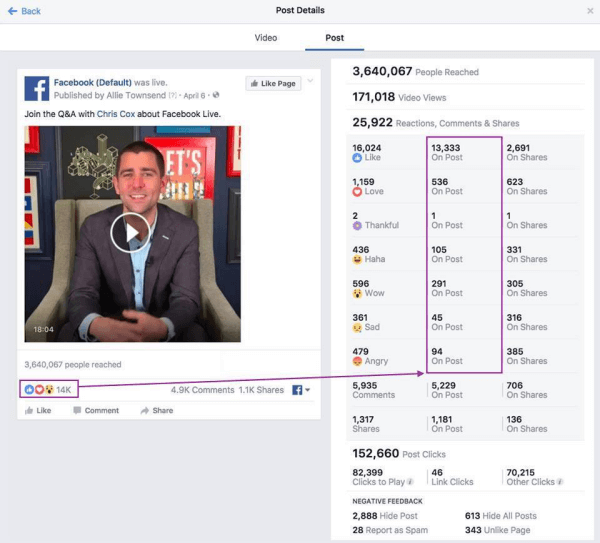 Twitter and Google Deliver Local Search Results With an Emoji: Twitter users can receive local search results just by tweeting an emoji to Google's official Twitter account. CNET reports that a burger emoji will return a list of nearby burger spots and an umbrella emoji will tell you if rain is expected where you are. The article also shares that there are "about 200 emojis that Google will respond to on Twitter, which the company wants users to test and discover on their own." Users must have location services enabled for this service to work because all replies are localized based on where you're tweeting.
We speak emoji. Let's talk. 🙌 #KnowNearby pic.twitter.com/HjIMs3KPKe

— Google (@Google) December 6, 2016
Facebook Launches Custom Profile Frames for All Users: Facebook's new Camera Effects Platform allows anyone, including Facebook page owners, to create custom profile frames for users' photos. While this "simple online tool" offers anyone with basic graphic design skills the ability to create frames that promote teams, causes, businesses, events, or anything else, Facebook cautions that the frames "must adhere to its policies and terms in order to go live." The site also reserves the right to take down any frames retroactively if they're later discovered to be in violation. The Camera Effects Platform is currently available in Colombia, Mexico, Taiwan, the U.K., and Ireland only.
Get Facebook Marketing Training - Online!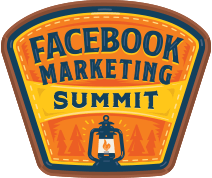 Want to improve your engagement and sales with Facebook? Then join the largest and best gathering of Facebook marketing experts as they share their proven strategies. You'll receive step-by-step live instruction focused on organic Facebook marketing, content creation, and Facebook ads. Become the Facebook marketing hero for your company and clients as you implement strategies that get proven results. This is a live online training event from your friends at Social Media Examiner.
CLICK HERE FOR DETAILS — STARTS AUGUST 10TH!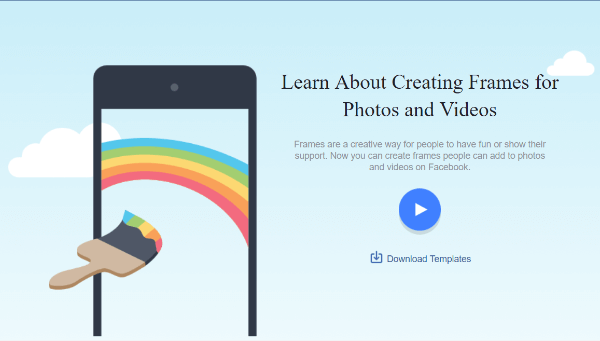 Facebook is also testing a new "in-app camera" in Ireland. TechCrunch reports that this new feature was announced in October and is currently limited to only one test market. According to Facebook, it still needs to make "other improvements to this in-app camera… before it rolls out the feature worldwide."
Reddit Overhauls Upvote Algorithm: Reddit adjusted its voting system so that the vote scores more accurately reflect the popularity of a post. As part of this process, Reddit cleaned up what it calls "outdated, unnecessary rules" on voting and comments scores and recalculated vote counts for older posts. The site cautions that "as a result, those pages will gradually come to reflect the new scoring over the course of the next four to six days." With this update, many scores will increase "by a lot" and upvoting on the site will become more transparent and trustworthy in the future.
Facebook Releases 2016 Year in Review: Facebook highlights "the most talked about global topics" in its annual "Year in Review" list. Topics range from world politics and major sporting events to the deaths of celebrities. For the first time, Facebook also shared the top 10 global Live videos in 2016 as measured by total cumulative views. Facebook features a video of the 2016 Year in Review, as well as links to each of the top Live videos on the Facebook Newsroom site.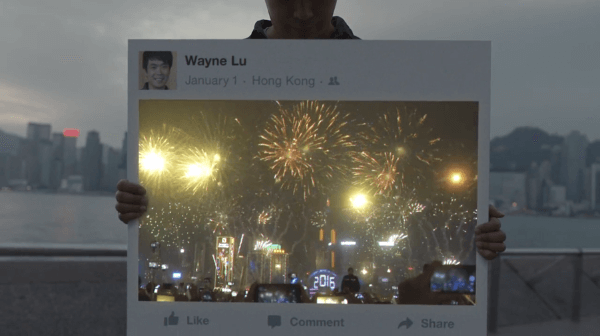 Upcoming Social Media News Worth Following
Facebook Announces Upcoming Improvements to Lead Ads: Facebook announced that it will be rolling out "more features that will make lead ads even more powerful." Some of the changes mentioned include expanding their use case for specific industries, providing more immersive and visual ways to tell a story, and giving advertisers more ways to better identify, qualify, and follow up with leads. These changes are expected to roll out over the "coming months."
Facebook Tests Comment Reels on Desktop: TechCrunch reports that Facebook is testing a new comment reels feature on desktop with a small number of users. The comment reels pop up and open like Message conversations on Facebook's desktop version whenever someone comments on your post, replies to your comment, or tags you in a comment. According to Facebook, this new feature offers an "easier way to participate in conversations on a post while they are still in News Feed," but just like Messenger chats, it can be turned off with just one click.
Facebook tests turning comment reels into message threads https://t.co/xuT83pkpNO by @joshconstine

— TechCrunch (@TechCrunch) December 8, 2016
Instagram Tests Links to Facebook Page in Profiles: Links to corresponding Facebook pages have begun to show up on the Instagram profiles of "select users" on the site. The URLs can be found on a new line at the bottom of the users' Instagram bios as hyperlinked text that "mimics" the name of the Facebook page to which it redirects. This new feature is being tested on the web, but not in the Instagram apps.
Facebook Tests Wave Feature for Nearby Friends: Adweek reports that Facebook is testing a new "Poke-like Send a Wave feature… within Nearby Friends allowing people to send their friends a waving hand emoji to say hello and help them meet up." This new feature is meant to give users "more ways to express themselves" and "interact with one another in new fun and lightweight ways."
Facebook Testing 'Send a Wave' Feature Within Nearby Friends: https://t.co/7fZyGhj6db #facebook pic.twitter.com/xCTia2pTuJ

— SocialTimes (@SocialTimes) December 7, 2016
Facebook Workplace Announces Upcoming Enterprise Collaboration App Platform: Facebook announced that its Workplace platform will support "a full platform of integrations" with apps for CRM, file sharing, email, calendars, and more. Some potential examples of possible partnerships include "Box for file sharing, Salesforce for CRM or Google for email and calendaring."
Slack Introduces Deeper Integration With Google Cloud Services: Slack is partnering with Google Cloud Services to allow each service's users "to do even more" with their products. The upcoming changes include bringing Google Drive notifications and previews into Slack, simplified file sharing, and the ability to connect Slack channels to Team Drives. Admins will also be able to provision Slack for their entire company from the G Suite admin console. These changes and more to come are expected to roll out in early 2017.

Twitter-powered NBC Breaking News Platform Will Shut Down: NBC announced plans to shut down its Twitter-powered Breaking News service, effective December 31, 2016, due to a lack of advertising dollars and an insufficient revenue model. NBC states that "despite a surge of interest in [its] premium data, the money has run out." According to TechCrunch, the social media newswire service was "best known for its rapid-fire Twitter account… [and] also delivering its content on a site and a mobile app with further links."
This is a breaking story I hoped I'd never report: NBC News has decided to shut down Breaking News effective Dec 31. /1

— Cory Bergman (@corybe) December 8, 2016
Facebook Messenger Secures E-money License in Europe: According to TechCrunch, Facebook is now "paving the way for friend-to-friend payments to come to Facebook Messenger in Europe" by securing an e-money license from the Central Bank of Ireland. The license reportedly covers "credit transfer, payment transactions and money remittance." Facebook has not announced when this feature will be more widely available to European users nor has it confirmed if it will simply offer peer-to-peer payments within the same currency or include currency exchanges.
Facebook Surveys Users on Misleading Language in Articles: Facebook users have reported seeing a survey module beneath certain articles that asks, "To what extent do you think that this link's title uses misleading language?" This experimental feature appears to be another way in which the site is combating its "fake news" problem. Facebook confirmed it's testing this new feature but did not share any further details about it.
Some Interesting Studies to Note:
Digital Publishing and Content Trends in 2017: A report from content creation and distribution network Valnet predicts possible visual media and niche audience trends for 2017. Using insights from the recent boom in influencer marketing, tighter focus on social media ROI coupled with consumption trends for visual content, video-based marketing, live video, and virtual reality technology, this report offers advice to marketers on which areas of digital content creation to focus their time and effort.
Loyalty Marketing Roundup: According to eMarketer's new Loyalty Marketing Roundup, most Internet users in the U.S. are members of at least one loyalty program and the major reason for belonging to one is the rewards. There are several challenges for loyalty marketing for creating the most effective programs. This new roundup of articles, insights, and interviews curated by eMarketer helps businesses understand how marketers and consumers alike approach loyalty programs.
Are Small Businesses Using Instagram?: New research from Manta reveals that 76% of the 1,402 small business owners surveyed don't use Instagram to market their products or services. When asked the reason for this, 39% of those surveyed cite that they don't know how to use Instagram and 33% say that they don't use social media in general. Twenty-one percent say that they don't think their customers use Instagram, 7% don't see any value in using it, and 5% don't have time.
What do you think of Instagram's new comment features? Do you have the new Video tab on Facebook's mobile app? Please share your comments below.