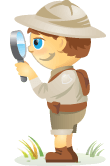 Welcome to this week's edition of the Social Media Marketing Talk Show, a news show for marketers who want to stay on the leading edge of social media.
On this week's Social Media Marketing Talk Show, we explore Facebook rolling out Watch Party to all pages and profiles and Instagram purging fake followers, likes, and comments. Our special guests include Luria Petrucci and Tyler J. McCall.
Tune In to the Social Media Marketing Talk Show
To watch our latest episode from Friday, November 30, 2018, click on the green "Watch replay" button below and sign in or register.

Listen now or find the Social Media Marketing Talk Show podcast on iTunes/Apple Podcast, Android, Google Play, Stitcher, and RSS.
.

For this week's top stories, you'll find timestamps below that allow you to fast-forward in the replay above.
Facebook Rolls Out Watch Party to All Pages and Profiles: Facebook Watch Party is now available to all pages and profiles around the globe. In addition, the company is adding three new features to Watch Party including the ability for pages and groups to schedule a watch party and threaded comments to make it easier for viewers to interact and have conversations within a watch party. Facebook is also rolling out Live Commentating, which allows a host to go live within a watch party, picture-in-picture, to share commentary as videos play. (7:58)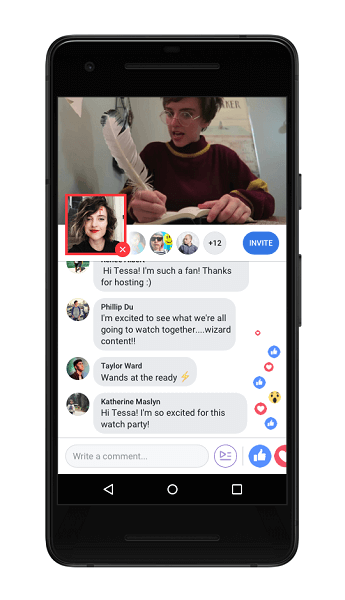 You can watch a video walkthrough of Watch Party (about the 0:23) from our guest Luria Petrucci on her Facebook Page.
Use Facebook Watch Parties to grow your community!

Let's talk about Facebook Watch Parties, and how you can use them to grow your community!

Luria Petrucci is joining me! 🤩

If you want to learn how to take your live streaming to the next level, then you need to check out LiveVideoBlueprint.com!

Posted by Geeks Life on Tuesday, November 27, 2018

Get Expert Social Media Marketing Training from the Pros

Want to get ahead of the competition or learn how to diversify your strategy?

Learn from dozens of the industry's most trusted experts, rub elbows with other smart marketers, and take your marketing to the next level during this 3-day event in sunny San Diego, CA.

CLICK TO LEARN MORE
Facebook Experiments With Watch Together Feature for Messenger: TechCrunch discovered that Facebook is currently developing a new Messenger feature that allows multiple users to simultaneously watch a video together on the platform. This new tool – should it officially roll out – would be a natural extension of the Watch Party feature introduced to groups earlier this year. (18:36)
Lead the Social Charge Instead of Playing Catch Up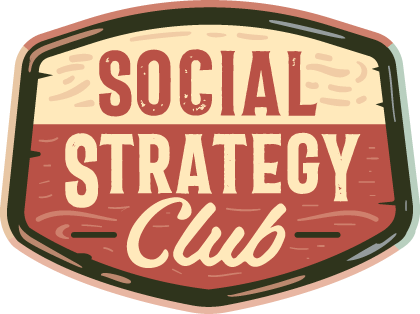 Sick of wondering "What now?" everytime a social platform changes or the market shifts?
Get a look at where the social media marketing industry is headed—before it happens—with insightful trends analysis delivered weekly.
Let the Social Strategy Club be your secret competitive advantage.
CLICK TO LEARN MORE
Facebook Messenger is building a "Watch Videos Together" feature https://t.co/LrXBC57aZw by @joshconstine pic.twitter.com/iYDkDWQKft

— TechCrunch (@TechCrunch) November 16, 2018
Instagram Purges Fake Followers, Likes, and Comments: Instagram accounts bloated with fake followers, likes, and comments are about to be deflated. The company announced it will begin removing "inauthentic likes, follows, and comments" from accounts using third-party apps and bots to boost their "popularity." Instagram is using machine learning tools to identify and clean up after these services. (25:57)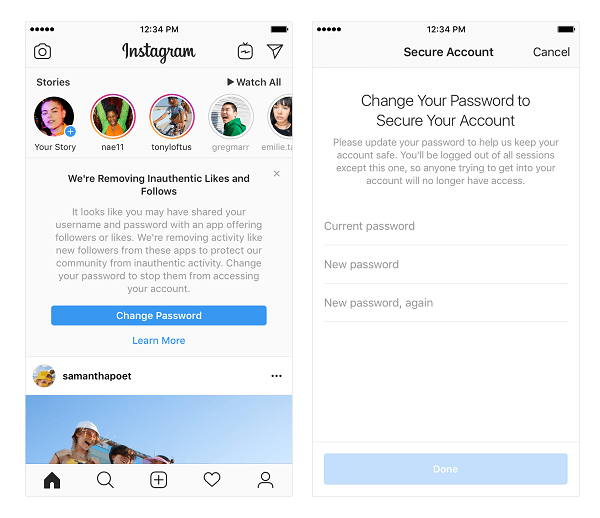 Instagram Marks Upcoming Profile Changes for Personal and Business Accounts: Instagram alerted users that "over the next several weeks," they may encounter features such as icons, buttons, and navigation between tabs being rearranged at the top of their profile. The company states that it "hope[s the change] will make profiles easier and cleaner to use." It also notes that the photos and videos you've shared on your grid won't change. (33:31)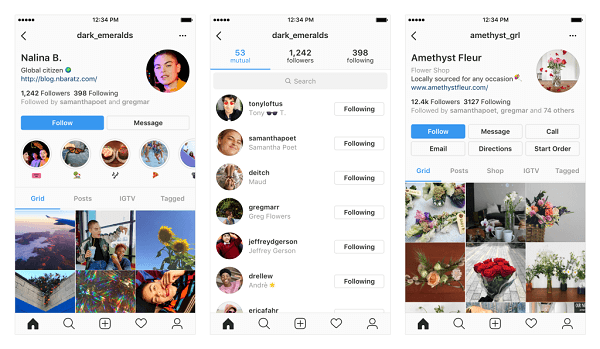 Instagram Rolls Out Alternative Text Description: Instagram added two new accessibility features to help visually impaired users access the photos and videos shared on the platform. The first is automatic alternative text that uses object recognition technology to give audio descriptions of photos that users come across in Feed, Explore, and Profile. Users can also create their own custom text-based descriptions of their photos that will be read to users when they scroll through or click on the photo. (38:19)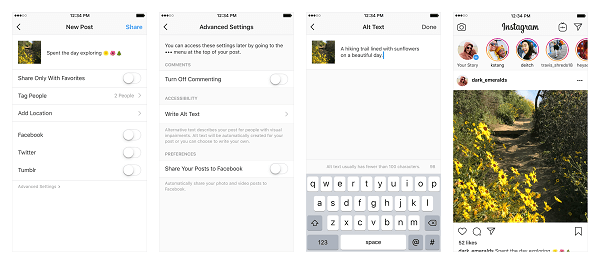 Instagram Adds Three New Shopping Features: Instagram announced three new features that make it easier to buy and sell products on the platform. These updates include a new Collections feature that lets users privately save links to products in a dedicated Shopping section and shoppable product tags for videos. (41:30)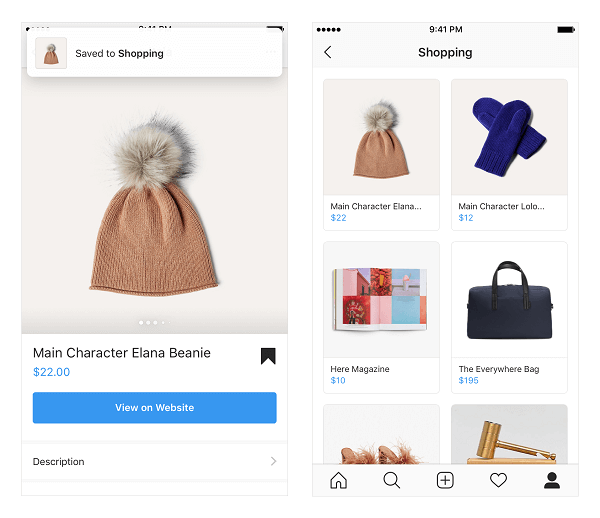 Instagram is also rolling out a redesigned Shop section for select business profiles that makes it easier to find and buy specific items from a brand. This redesigned section, which allows Instagrammers to see all of a brand's products in one place, is currently being tested.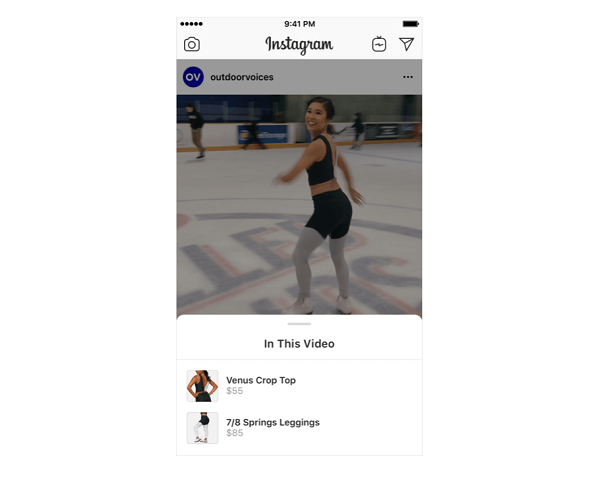 Other News Mentioned
Want to catch our next show live? Click here to subscribe or add our show to your calendar.
Experience The World's Largest Social Media Conference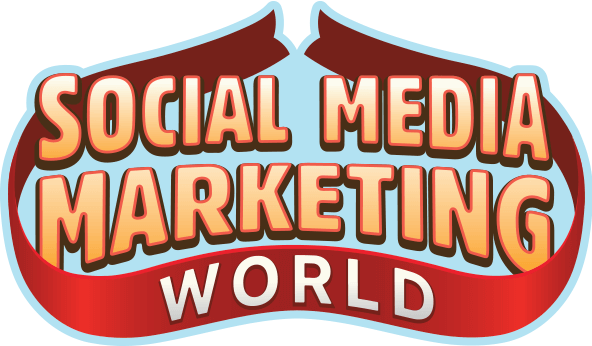 Quality marketing training, actionable takeaways, and beneficial connections—that's just a fraction of what you can expect at Social Media Marketing World! Join thousands of smart marketers in sunny San Diego this spring and level up your marketing.
🔥 Sale ends Tuesday! 🔥
GET TICKETS NOW