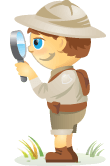 Welcome to this week's edition of the Social Media Marketing Talk Show, a news show for marketers who want to stay on the leading edge of social media.
On this week's Social Media Marketing Talk Show with Michael Stelzner, we explore Instagram polls with Jeff Sieh, YouTube video card changes with Steve Dotto, new Google tech, and more breaking social media marketing news of the week!
Watch the Social Media Marketing Talk Show
If you're new to the show, click on the green "Watch replay" button below and sign in or register to watch our latest episode from Friday, October 6, 2017. You can also listen to the show as an audio podcast, found on iTunes/Apple Podcast, Android, Google Play, Stitcher, and RSS.
For this week's top stories, you'll find timestamps below that allow you to fast-forward in the replay above.
Instagram Rolls Out Interactive Polling Stickers and More Creative Tools for Stories: Instagram introduced new interactive poll stickers that allow users to "ask a question and see results from [their] friends and followers as they vote" in real time. Instagram notes that "just like your story, your poll and its results will disappear after 24 hours." Instagram also rolled out a color-picker feature for text and brushes on both iOS and Android and an alignment tool for text and stickers that is exclusively available for iOS users. (5:12)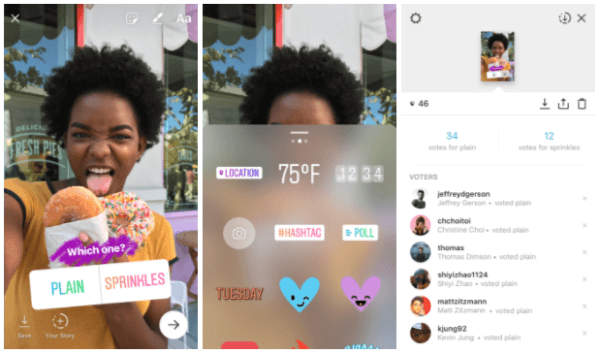 Instagram Expands Shopify Integration With Shopping on Instagram Feature: Instagram is testing the ability for brands and retailers to sell products directly on the platform with deeper Shopify integration called Shopping on Instagram. This program offers Shopify's over 500,000 merchants the opportunity to sell goods on Instagram through an experimental tagging system. It also allows Instagram users to discover and directly purchase items from brands they love and businesses they follow. Shopping on Instagram is being tested this upcoming holiday season with certain merchants selected by Instagram and Shopify, but is expected to be expanded to more brands in the future. (11:12)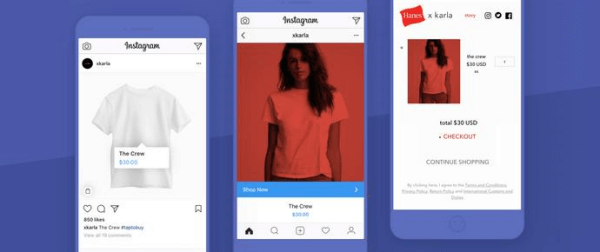 Instagram Adds New Beam of Light Face Filter: Instagram has added a new beam of light face filter for Instagram Stories and Direct on both iOS and Android. All Instagram face filters also work with Boomerang, Rewind, and any other camera formats and creative tools. (13:17)
A Beam of Light From Instagram: https://t.co/ghY146twUy #instagram pic.twitter.com/stDwNT3Ob2

— Social Pro Daily (@SocialProDaily) October 4, 2017
Instagram Stories Enables Cross-Posting to Facebook Stories: Last month, Instagram began testing the ability to push photos and videos created with Instagram's in-app camera to Facebook Stories and Instagram Stories simultaneously. TechCrunch reports Facebook has confirmed that this feature is now officially rolling out and it has been spotted in the U.S. Facebook also stated that the option to post Facebook stories to Instagram Stories "hasn't [been] ruled out… in the future." (14:42)
Instagram Stories launches cross-posting to Facebook Stories https://t.co/jSeZvVRBLD by @joshconstine

— TechCrunch (@TechCrunch) October 5, 2017
YouTube Limits External Links in Video Cards: YouTube added new requirements for external links from videos. YouTube creators may now only direct viewers to weblinks using cards if the site is currently associated with their YouTube channel and the creator is a member of the YouTube Partner Program. YouTube states that this new policy "is meant to curb abuse and does not affect current YouTube partners or existing end cards." YouTube also clarifies that "channels do not have to actually monetize any videos as part of this requirement." (20:30)
YouTube is cracking down on external links in videos https://t.co/wBeA9n7Zxf

— Engadget (@engadget) September 29, 2017
YouTube Becomes Presenting Sponsor of the 2017 World Series: YouTube signed a multi-tiered deal to become the presenting sponsor for the 2017 World Series. Tubefilter reports that this deal represents the first major national ad campaign for YouTube TV. As presenting sponsor, YouTube TV will run national TV ads, receive on-air callouts during each game, showcase in-stadium branding, and more. (27:50)
YouTube is getting the word out about @YouTubeTV by signing on as the presenting sponsor for the 2017 World Series. https://t.co/aeFq91ua0y

— Tubefilter (@tubefilter) October 4, 2017
Google Unveiled Several New Products Ranging From Connected Hardware for the Home to Mobile Devices: Google is unveiling several new products on Wednesday, starting with the new Google Home Mini and Google Home Max. Google also unveiled a high-end Pixelbook laptop that runs the ChromeOS software, Pixel Buds with built-in translation tools, new AR stickers for the new Pixel devices, and the new Google Clips camera. (30:35)
Google announced a bunch of new hardware products today — here's a rundown https://t.co/jdoNzpksSd

— CNBC (@CNBC) October 5, 2017
LinkedIn Tests Geofilters for Event and Conference Videos: LinkedIn is testing a new overlay option that allows event and conference attendees to add location-based filters to videos created within the LinkedIn app. Mashable reports that the graphics are "styled to look like conference badges with the poster's profile photo in the right corner" and "will also indicate if the person sharing the video is a speaker at the event." This feature is currently being tested with select events and is expected to become a self-serve option like on Snapchat.
LinkedIn is rolling out Snapchat-style geofilters for events and conferences: https://t.co/rhuGoNiJRQ pic.twitter.com/aNlv9Ad5Rp

— Mashable Tech (@mashabletech) October 3, 2017
Facebook Tests Publisher Information Buttons on Articles: Facebook is testing a new way "to give people additional context on the articles they see in News Feed… [and] provide people some of the tools they need to make an informed decision about which stories to read, share, and trust. An experimental button on article links shared in the news feed will now provide additional details and context about the publisher or source. According to Facebook, these details may include "information from the publisher's Wikipedia entry, a button to follow their Page, trending articles or related articles about the topic, and information about how the article is being shared by people on Facebook," if available.
Facebook Tests Facial Recognition to Access Accounts: On the heels of Apple's recently announced Face ID security feature on the recently debuted iPhone X, Facebook announced it's testing "a way to regain access by using your face to verify your identity." Facebook notes that "this optional feature is available only on devices you've already used to log in" and is simply "another step, alongside two-factor authentication via SMS… to make sure account owners can confirm their identity."
NEW! Facebook working on a facial recognition feature to help secure your account

h/t Devesh Logendran pic.twitter.com/demol4dKj1

— Matt Navarra ⭐️ (@MattNavarra) September 29, 2017
Snapchat Launches Augmented Reality Art Installations: Snap Inc. launched several virtual art installations through augmented reality on Snapchat in partnership with the artist Jeff Koons, and invites other artists to submit their portfolio for future consideration. Snapchat's newest feature allows users to place the giant AR art sculptures in hotspots around the world. These pop-up art installations can be spotted on the Snap Map and are only viewable through the Snapchat app.
Facebook Improves Review, Enforcement, and Transparency of Ads Policies: Facebook detailed several updates intended to strengthen its ads review process, policies, and enforcement. These changes include "greater transparency for people and accountability for advertisers… [with] new tools that will allow you to see the other ads a Page is running as well" and taking "aggressive steps" toward strengthening both the automated and manual review process for ads. Facebook also plans to tighten restrictions on advertiser content, proof of authenticity, and industry-wide standards and best practices.
Facebook Integrates ZipRecruiter Listings Into Jobs Bookmark in Main Navigation Menu: Facebook launched job ads on the platform earlier this year and ramped up its mentorship matching programs in mid-September 2017. Facebook is now partnering with ZipRecruiter to boost the number of job listings distributed on the platform and "make it faster and easier for small businesses to hire."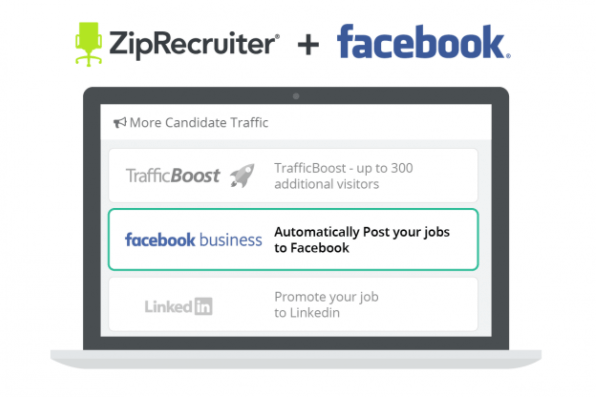 Facebook Expands Messenger Lite Android App to More Countries: Facebook is expanding the lightweight, stand-alone version of its Messenger app to Android users in the U.S., UK, Ireland, and Canada. The Messenger Lite app was initially only available to a handful of emerging markets in Asia, Africa, and South America a year ago and then was expanded to 150 additional countries in April 2017. TechCrunch reports that the data-saving Messenger Lite "offers the core features of the app while giving everyone the opportunity to stay connected to their friends and family, regardless of device or quality of internet connectivity" and might encourage "friends to stick with Messenger instead of defaulting back to SMS or iMessage, or straying to Snapchat."
Facebook brings data plan-saving Messenger Lite to U․S․ Androids https://t.co/mf37Wl67oR by @joshconstine

— TechCrunch (@TechCrunch) October 2, 2017
LinkedIn Announces New Talent Insights Solution: LinkedIn is developing Talent Insights, an upcoming self-service tool that gives recruiters "direct access to rich data on talent pools and companies" and empowers them to "manage talent more strategically." Once it launches in summer 2018, Talent Insights will offer two types of reporting, the Talent Pool report that aims to "precisely define and understand specific populations" and the Company report that provides insights on attracting and retaining talent.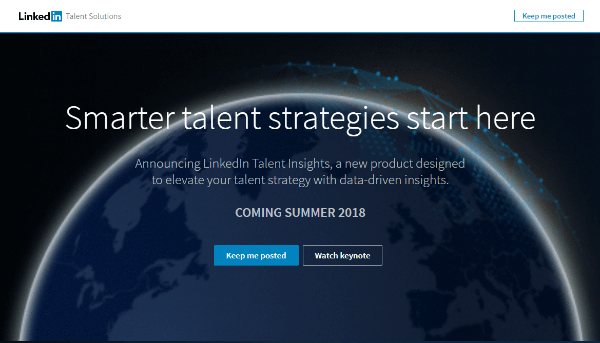 Snapchat Enhances Advertising Efforts With Snap Accelerate: Snapchat launched Snap Accelerate, a new initiative aimed at helping venture capital-backed startups to kickstart and scale their advertising efforts on Snapchat. This program offers benefits packages in varying sizes and is available to "a select number of startups" on an application-basis only. Adweek reports that Snap Inc. plans to "meet with 'top' VC firms in the coming weeks to determine ideal portfolio companies for Snap Accelerate and get them on board with the initiative."
Want to catch our next show live? Click here to subscribe or add our show to your calendar.