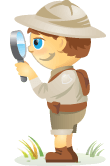 Welcome to our weekly edition of what's hot in social media news.
To help you stay up to date with social media, here are some of the news items that caught our attention.
What's New This Week
Instagram Rolls Out Account Switching: "Starting this week, you can easily switch between multiple accounts without having to log out and log back in" on Instagram.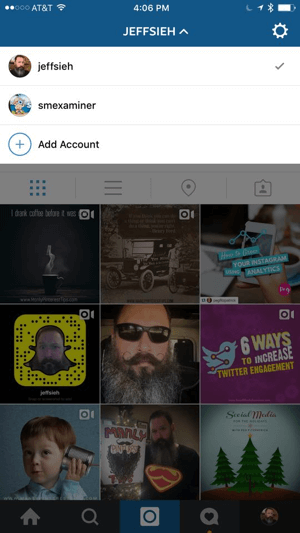 New Twitter Timeline Feature Gives Users Option to See Best Tweets First: Twitter shared "a new timeline feature that helps you catch up on the best Tweets from people you follow." For commentary on what this means for marketers, watch Michael Stelzner discuss the update in the Morning Social Media Marketing Talk replay below.
Twitter Introduces First View: "First View helps marketers achieve significant audience reach with exclusive ownership of Twitter's most valuable advertising real estate for a 24-hour period."
Introducing First View, a new way to drive significant reach across Twitter's audience https://t.co/TXn4aN87vF pic.twitter.com/FN78eKrmXk

— Twitter Advertising (@TwitterAds) February 9, 2016
Facebook Introduces New Video Ad Features: Facebook updated video ad features to include "automated captions" and "more reporting and buying options for video ads." Facebook also offers examples of "consistent practices across many of the best-performing ads" for video campaigns.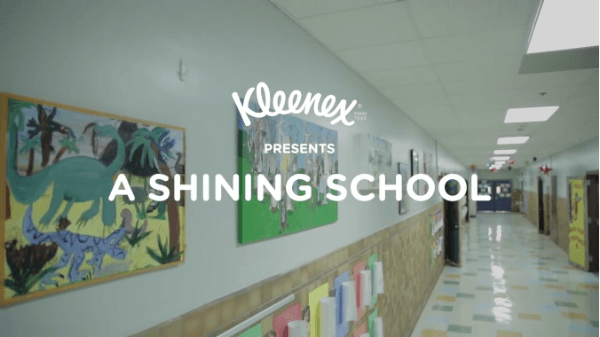 Foursquare Partners With Delivery.com: Foursquare has "teamed up with delivery.com and Button to bring you the convenience of delivery, right from Foursquare."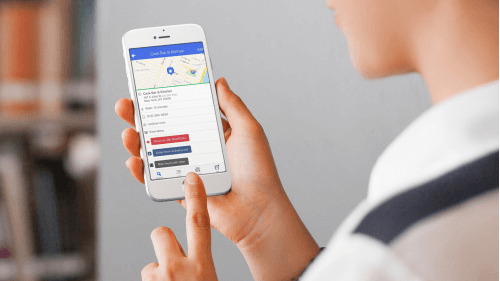 Facebook Brings Live to Page Manager App for iOS: "Facebook rolled out an update for the Pages Manager app for iOS devices that brings the ability to manage Facebook Live broadcasts directly."
Google+ Updates Web Preview: Google+ is "starting to roll out several improvements and bug fixes on the new Google+ Web preview." The features affected include image upload, community member search and comment management.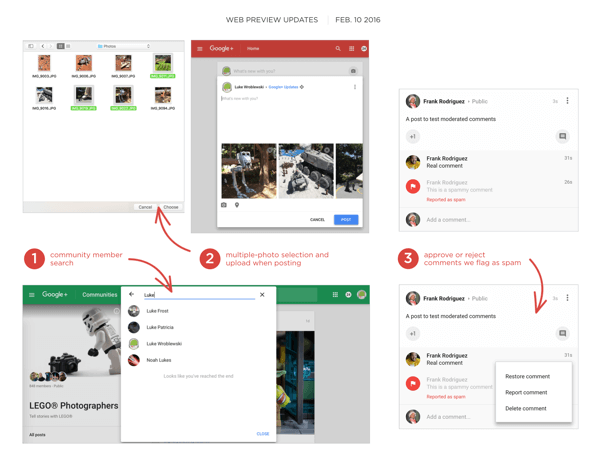 Our Take on Top News This Week
In this blab from February 12, 2016, Michael Stelzner and guests discuss the top news in social media. Topics include the new See Best Tweets First option for the Twitter timeline (1:45), Twitter First View (24:04) and new account switching within the Instagram app for iOS and Android (31:20). Subscribe to future shows here.
.
The Social Media Marketing Tools Show
In this episode, tech and tools expert Steve Dotto explores How to Create a Live Video Talk Show Using Blab.
Put Google Analytics to Work for Your Business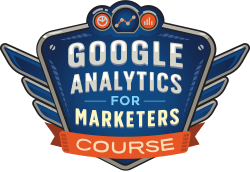 Ever thought, "there's got to be a better way" when it comes to tracking your marketing activities? Are you forced to make decisions based on limited data? With the right training, you can use Google Analytics to measure all of your marketing efforts with certainty. You'll stop the leaks in your ad spending, justify your marketing spend, gain the confidence you need to make better marketing decisions, and know what's working at every step of the customer journey. Let the world's leading analytics pro show you the way. Check out our new Google Analytics for Marketers course from your friends at Social Media Examiner.
LEARN MORE - SALE ENDS DECEMBER 8TH!
Simplify your social and build your business in just 10 minutes a week by subscribing to future shows here.
More News to Note
Vine Releases New Account Features: Vine introduced "new features that give you more control over your Vine experience." Users can now "watch an account's Vines in any order… either Newest, Oldest or Popular; edit your Vine's caption for a brief period after you post; [and] use 3D Touch on iOS."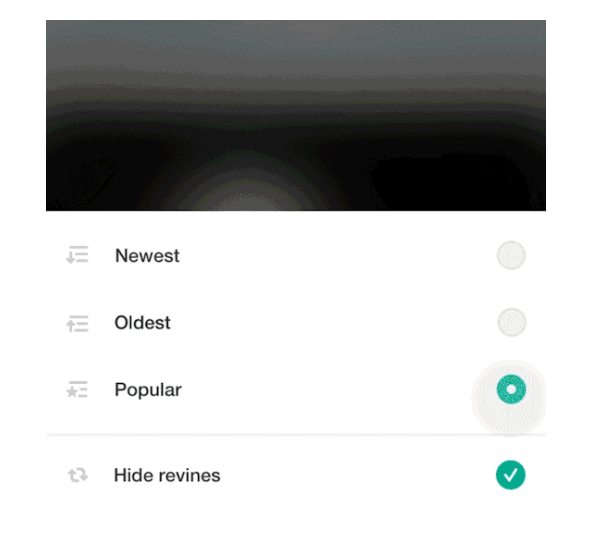 Twitter Announces Formation of the Twitter Trust & Safety Council: The Twitter Trust & Safety Council, comprised of "more than 40 organizations and experts from 13 regions [is] a new and foundational part of [Twitter's] strategy to ensure that people feel safe expressing themselves on Twitter."
Upcoming Social Media News Worth Following
Instagram Will Roll Out View Counts on Videos: Instagram announced it will be rolling out video views on Instagram "in the coming weeks."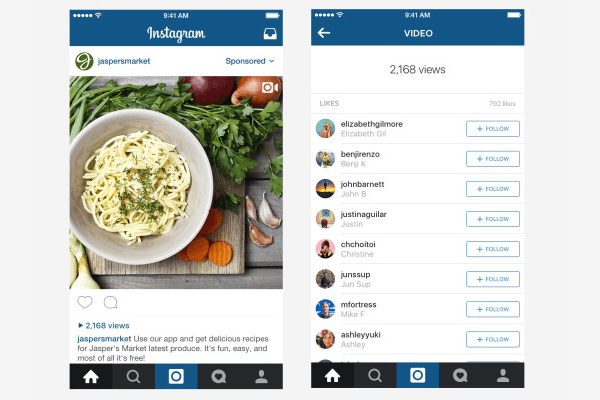 Some Interesting Studies to Note:
Lead Generation: 2016 Facebook Advertising Preview: A new report from Nanigans analyzed performance data from advertisers running lead generation campaigns on Facebook to determine the peak times for driving conversions. The findings show that ad spending and conversions are highest on Sundays and remain relatively consistent through Wednesday. Towards the end of the week, lead capture declines slightly on each respective day. Likewise, the average cost per lead remains relatively low during the first part of the week, increases through Thursday and Friday and declines through the weekend.
Instagram Ads: A Picture of Growth: A new study from Brand Networks analyzed 1.6 billion Instagram ad impressions over the last six months and found that video made up 25% of all ad impressions in December 2015, up from only 10% in September 2015. Similarly, average CPM also increased across multiple industries. The fashion vertical had the priciest ads with CPMs up to almost $16.00. Other verticals such as organizations, education, and retail boosted CPMs of approximately $10.00. Meanwhile, consumer packaged goods saw surprisingly lower CPMs ranging from $2.00 to $4.92 during the holidays.
The Anatomy of a Shareable, Linkable, and Traffic-Friendly Post: HubSpot analyzed its marketing blog to determine its "winning formula" for producing content that is heavily shared on social media, earns lots of links, and brings in tons of organic traffic. By extracting information such as article titles, the number of words in each title, the number of words in each article, and so forth from every URL of every post published on the site, HubSpot looked for correlations between word count and organic traffic, social shares, and inbound links. The study also looked at the effects of specific words, title length, and placement of anchor text and links.
Don't Miss Our Conference:
Join 3,000 fellow marketers at the mega-conference designed to inspire and empower you with social media marketing ideas: Social Media Marketing World, brought to you by Social Media Examiner.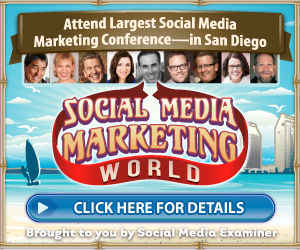 You'll rub shoulders with the biggest names and brands in social media, soak up countless tips and new strategies, and enjoy extensive networking opportunities in San Diego, California.
Discover the newest and best ways to market your business with expert-led sessions and workshops covering social tactics, social strategy, content marketing, measurement, corporate social, and social customer service.
Click here to see what all the buzz is about.
What do you think of account switching for managing multiple Instagram accounts on your mobile device? Please share your comments below.