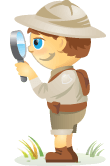 Welcome to this week's edition of the Social Media Marketing Talk Show, a news show for marketers who want to stay on the leading edge of social media.
On this week's Social Media Marketing Talk Show, we explore YouTube recommendations and Facebook group membership changes with guests Owen Video and Bella Vasta.
Tune In to the Social Media Marketing Talk Show
Watch this week's show:
Listen now or find the Social Media Marketing Talk Show podcast on iTunes/Apple Podcast, Android, Google Play, Stitcher, and RSS.
.

For this week's top stories, you'll find timestamps below that allow you to fast-forward in the replay above.
Over the past few weeks, YouTube has introduced several different search and recommendation features to its mobile apps and desktop page to help with the discoverability of videos. We discuss each of these new tools listed below with our guest co-host, Owen Video (2:43):
YouTube Tests New Recommendation Format for Mobile and Desktop: The Verge reports that "YouTube is testing a new recommendation format… that uses blue bubbles to suggest keywords, creators, and related topics to help users browse through videos." This tool is intended to help users filter recommendations that are more specific and relevant to their interests than the videos that normally appear off to the side. The experimental recommendation format is currently being tested on the mobile apps and the main desktop page by a "small set of people."
YouTube is testing new, blue recommendation bubbles that appear under videos https://t.co/HYiBu2XtHw pic.twitter.com/kHr4e7hvkb

— The Verge (@verge) January 15, 2019
YouTube Rolls Out Updated Voice Search for Android: Earlier this month, YouTube began rolling out an updated, powerful voice search functionality that allows users to navigate different parts of the Android app directly. For example, saying "Show me trending videos" will navigate users to the Trending tab. The "show me" command will also work for Subscriptions, Watch History, and several other sections of the app. The enhanced voice-enabled search functionality is currently limited to Android users only.
YouTube voice search gets new UI and 'show me' command to navigate Android app https://t.co/M1CpybPdLI by @technacity pic.twitter.com/YiTpDhNb5H

— 9to5Google (@9to5Google) January 6, 2019
YouTube Adds Ability to Swipe to See Next Video on iOS: YouTube rolled out the option to swipe left to skip to the next video, or swipe right to go back to the previous. The update is currently only available for iOS (6S and above) and requires the most recent version of the YouTube app. YouTube plans to bring this feature to Android users too sometime in the future.
Rolling out this week on the YouTube iOS app (for 6S phones & above)!

From your video player:
👈Swipe left for the next video
👉Swipe right for your previously watched video

If you prefer, you can still tap for video player controls. More details here → https://t.co/ur4EiHCiii pic.twitter.com/Es2ExHl8m9

— Team YouTube (@TeamYouTube) January 15, 2019
YouTube Tests Video Download Recommendation Tool: Android Police reports that YouTube is testing a new video download recommendation tool that provides users with a list of suggested videos that they "might want to make available for offline watching." While this possible new feature was spotted by a user in Malaysia, the company hasn't confirmed where it's being tested nor if it will be more available to more accounts.
YouTube now recommends videos to download. We could already download videos for a long time, but this is new. Recommendations are based on viewing history, just like the usual suggested videos we see elsewhere.@ArtemR @AndroidPolice pic.twitter.com/T8rGloWDJS

— Jazli Aziz (@JazliAziz) January 15, 2019
YouTube Cracks Down on Dangerous Challenges and Pranks: In an FAQ posted to its support site and shared on Twitter, YouTube reinforced that its "Community Guidelines prohibit content that encourages dangerous activities that are likely to result in serious harm" and explicitly extended this warning to "dangerous challenges and pranks," calling some of them out by name. (19:06)
Reminder 3⃣: Our policies prohibit content encouraging violent or dangerous activities that are likely to result in serious harm.

⚠️ We've updated external guidelines to clarify what this means for dangerous challenges and pranks.

FAQs → https://t.co/4LYlC1GqlB

— Team YouTube (@TeamYouTube) January 15, 2019
The company states that such content has "no place on YouTube" and it's giving creators a 2-month grace period to clean up their channels before such content will result in a strike. Those who get three strikes in 90 days will lose their YouTube accounts altogether.
Facebook Rolls Out Changes to Group Memberships: Facebook released a new set of parameters around adding people to Facebook groups, and who can be counted toward a group's total member count. The company updated group invitations such that users will have the option to accept or decline to be added. It also added a new Invited Section to groups' member lists that show people who have been invited to join but haven't accepted. These people won't be counted toward the group's total member count until they accept. (26:59)
In the next few weeks, Facebook says admins will be able to send one notification to invited people to remind them to accept or decline the invitation to join their group.
Facebook Makes Pages More Transparent and Accountable: Facebook announced additional steps in how it handles page content that goes against its Community Standards and policies. Starting this week, page admins will see a new tab that shows when Facebook removes certain content that goes against its Community Standards and when it reduces the distribution of posts that have been rated false by a third-party fact-checker. (41:21)
In the weeks ahead, Facebook will also update its recidivism policy such that pages removed for violating its Community Standards will be prevented from using new or duplicate pages to continue the same activity.
Facebook Adds New Ways for Advertisers to Control Where Their Ads Appear: Digiday reports that Facebook is developing new brand safety tools that allow brands to more effectively manage where their video ad content appears outside of Facebook. The main focus will be on Facebook's Audience Network, the platform's option to expand advertiser reach beyond the platform itself to participating apps and websites. (45:39)
Facebook has more than 38,000 pages in its video monetization program — which is why ad buyers want more control over where their ads could run. https://t.co/dpoPyWv2Y0

— Digiday (@Digiday) January 20, 2019
Facebook Tests LOL, New Video Feed of Memes That Targets Teens: Facebook is currently testing another product designed to win the highly sought-after teen market over to its platform. Rather than releasing a new app or site this time, Facebook is experimenting with a video feed called LOL within its main product that focuses on exclusively delivering memes. (48:00)
Facebook's secretly working on LOL — a meme hub meant to lure teens from Snapchat, Instagram, and Tik Tok https://t.co/5VBDeghqsB

— TNW (@thenextweb) January 19, 2019
Instagram Confirms There Haven't Been Any Changes to the Algorithm: Instagram debunked a viral post claiming that the social network's algorithmic feed is limiting the reach of certain accounts to just 7% of their followers and asking people to like or comment on the post to bump up its rankings in the feed. (49:50)
We have not made any recent changes to feed ranking, and we never hide posts from people you're following – if you keep scrolling, you will see them all. Again, your feed is personalized to you and evolves over time based on how you use Instagram.✌️

— Instagram (@instagram) January 22, 2019
The exact wording varies, but the pleas are always directed towards "small business owners" presumably just like or similar to the account sharing the memes. Instagram assured users via tweet that it has "not made any recent changes to feed ranking" and that it will "never hide posts from people you're following." 

Want to catch our next show live? Click here to subscribe or add our show to your calendar.