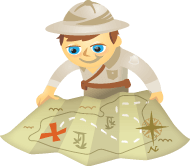 Do you want more Pinterest followers?
Have you optimized your profile, website and images for maximum exposure?
A strong Pinterest community tells others you're a trusted source of inspiration.
In this article you'll discover six simple ways to quickly increase your number of Pinterest followers.
#1: Verify Your Pinterest Profile
A verified Pinterest account is an important step in building your following. It's fairly easy to do and instills trust because it confirms your account is the real deal, not a knockoff. In turn, that makes your Pinterest profile more attractive to existing and new followers.
When you've verified your Pinterest account, people see a checkmark next to your brand's URL in the Pinterest profile. This checkmark especially stands out on mobile and in profile searches.