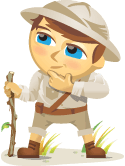 Are you confused about the new Federal Trade Commission (FTC) disclosure rules and how they relate to your social media activities?
Do you want to know more about what you need to disclose and how to make disclosures on social media to comply with U.S. consumer laws?
In March of this year, the United States Federal Trade Commission released the first update to the .com Disclosures guide.
Here's a look at the key points in this update relevant to social media marketers today.
The Environment Has Changed
First, it's important to understand the environment in which this guide was published.
With the first release in 2000, the .com Disclosures guide was an attempt to narrow the gray area of how marketing and advertising worked on the Internet so companies could maintain compliance with consumer protection laws.