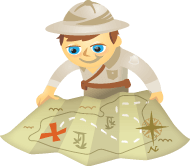 Are how to videos part of your social marketing?
Are you looking for tips to improve the creation and promotion of your videos?
Explainer videos are a new trend in how to videos. They help your customers and promote your product or service.
In this article, you'll find out what explainer videos are and how to use them in your marketing.
Why Explainer Videos?
Video is one of the most powerful forms of social media content. If you're not sharing video, but your competitor is, then they have a persuasion tool you don't. You need video if you want to get in the game, and explainer videos are an easy way to do that.
Explainer videos are exactly what they sound like. They're short videos (ideally 60-90 seconds) that begin with a customer problem and end with the solution to that problem.