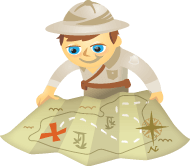 Are you involved with influencer marketing campaigns?
Do you know how to meet disclosure and compliance requirements?
By following a few simple guidelines, you can maintain transparency while producing brand-sponsored content that engages consumers.
In this article you'll discover how to make sure your content meets Federal Trade Commission (FTC), Food and Drug Administration (FDA) and Google requirements.
What Compliance Means for You
In September 2014 the FTC sent warning letters to more than 60 companies as part of what it called Operation Full Disclosure. While the warnings focused on print and broadcast advertisements, the move signaled that the commission may start regulating more companies on all media that it finds to be out of compliance with accepted standards and practices.
Listen now: Play in new window | Download
Subscribe: Android | Google Podcasts | RSS