Is your business using Clubhouse? Looking for Clubhouse tools to enhance your experience?
In this article, you'll find many third-party Clubhouse app tools to create better bios, manage events, track analytics, and more.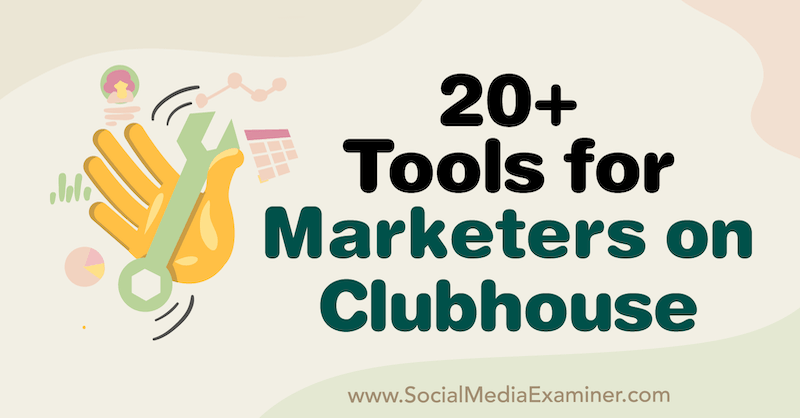 Clubhouse Bio Editors
As of right now, you can edit your Clubhouse profile anytime by visiting your profile and tapping somewhere on the description. This opens up a small editing window with a simple, plain text editor. You can type words and emojis and add line breaks but that's pretty much it. There's really not much else you can do to jazz up your profile or add any formatting. Here are some free third-party apps that give you more functionality.
#1: Clubhouse Bio Builder
The Clubhouse Bio Builder is a rich text editor that allows you to create and write up your bio using formatted text. Once you download the app from the iOS App Store, you can start fresh or paste your existing Clubhouse bio into the editor.
To format the text, place your cursor where you want the formatted text to appear. Then select one of the 70 font options available in the drop-down menu at the top and start typing. You can choose as many different fonts as you'd like.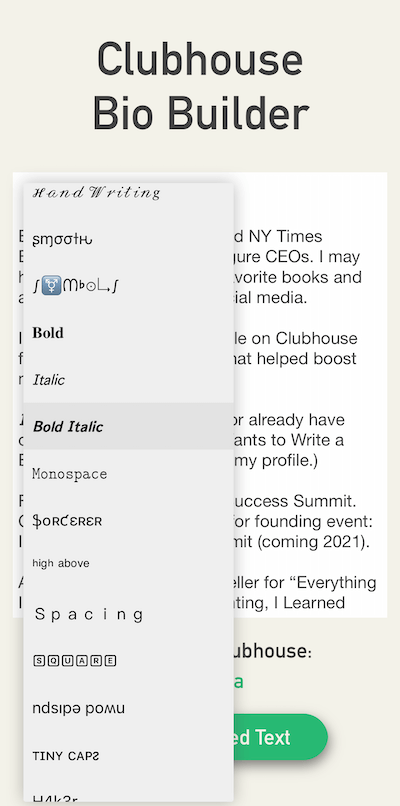 When you're ready, tap on the green Copy Formatted Text button to copy your new bio to your clipboard and then paste the text into your bio on Clubhouse. All of the formatting will be preserved and the fancy fonts will appear in your Clubhouse profile.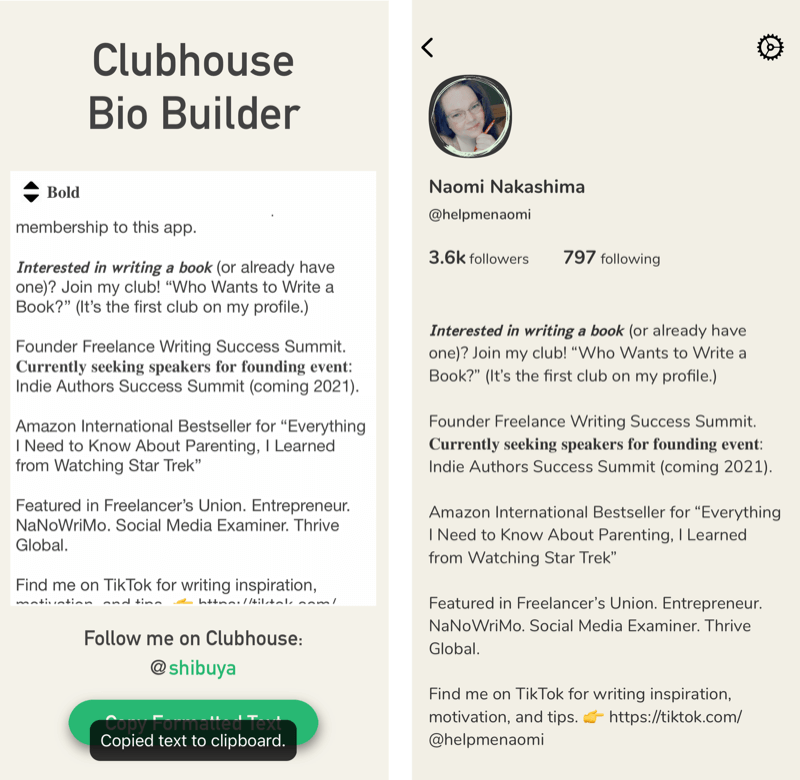 #2: CH Bio Generator
I'm a writer and I hate writing out social media profiles. I never know what to say or how to say it in one sentence. If you're the same way and need a little help getting started, you can download the CH Bio Generator app.
This generator is loaded with all sorts of profile templates, complete with formatting and emojis, to help you craft the perfect bio.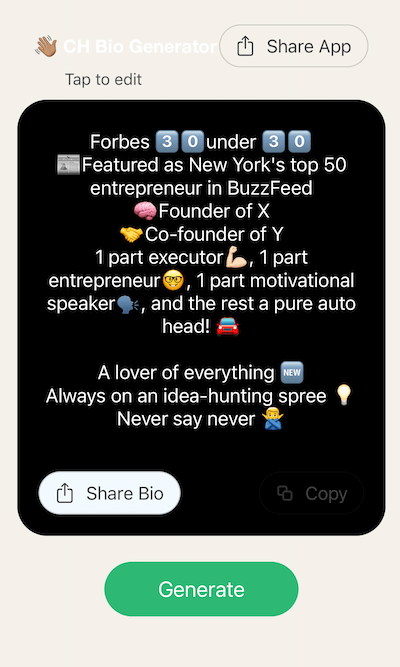 Once you've found one you like, fill in the blanks with information relevant to you.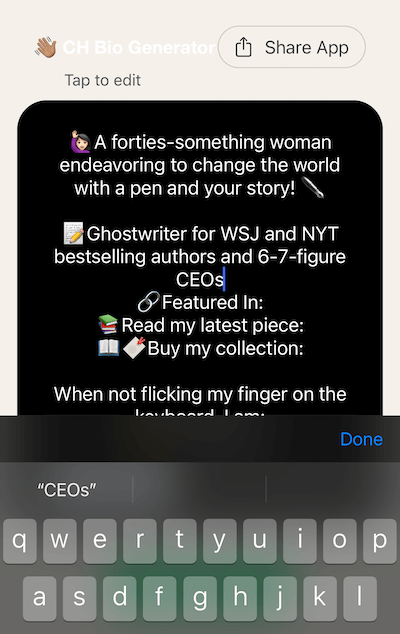 The Conference You've Been Waiting For
As a small business marketer, you can probably only pick one or two events to attend each year. Get an unbeatable conference experience and expert training at Social Media Marketing World in sunny San Diego, California—from your friends at Social Media Examiner.
🔥 As a valued reader, you can save $750 if you act now! Sale Ends Tuesday! 🔥
CLICK HERE TO LEARN MORE
And when you're done, you can hit the gray Copy button in the bottom-right corner (it's very faint and hard to see but hopefully they'll fix that in time).
For extra pizzazz, you can take the template you generate from the Clubhouse Bio Generator and paste it into the Clubhouse Bio Builder, format some of your lines using bold or italics to stand out a bit more, and then copy and paste the whole thing over into your Clubhouse profile.
For a guided tour of Clubhouse and how to start and moderate rooms like a pro, watch the video below.

#3: Clubhouse Bio Editor for Desktop
The Clubhouse Bio Editor for desktop solves the issue of the teeny-tiny editor that Clubhouse currently provides on your Clubhouse profile. This editor loads up onto a website so you can use your computer or laptop to type up a profile quickly.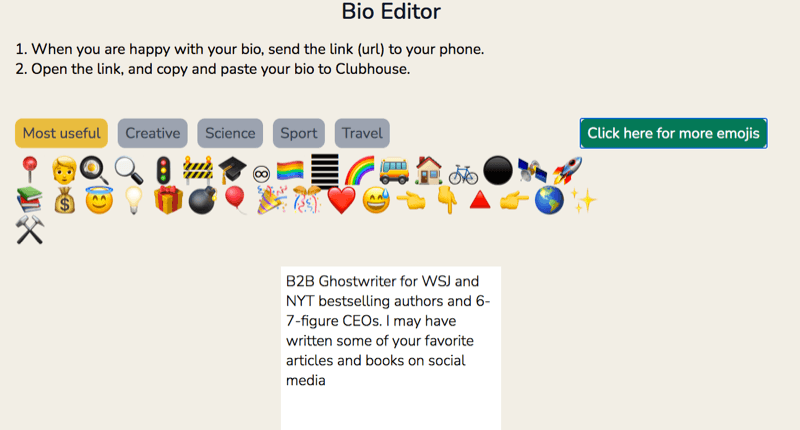 You can also take a look at some of the sample bios they've pulled up if you'd like a little inspiration to help you get started.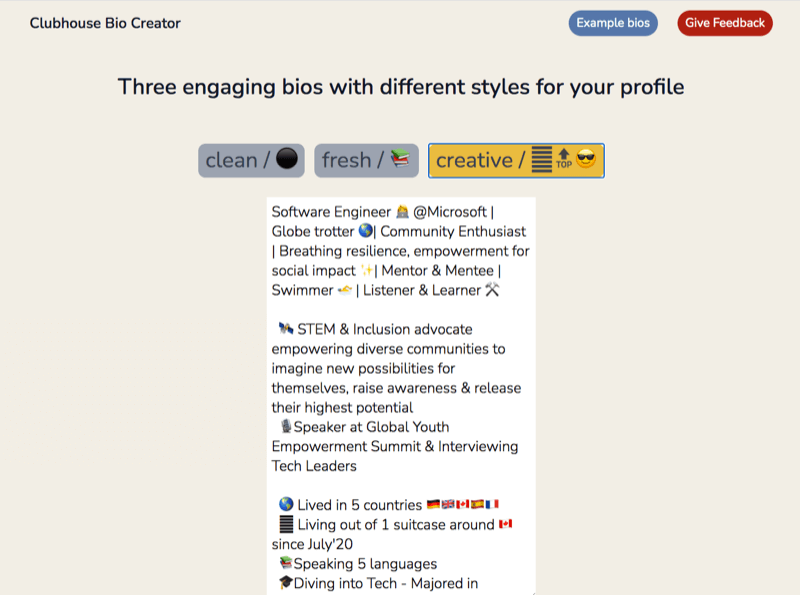 Once you're ready, copy the URL and send it to your mobile device and you'll be able to pull up the full bio there so you can copy and paste it into your Clubhouse profile.
Clubhouse Profile Photo Editors
The Clubhouse profile photo is one asset that people are putting more time and thought into than they typically spend on their other social media profiles. This is because so much of your time on Clubhouse is spent surrounded by other people. When you're in the audience listening, you're surrounded by other listeners. When you're on the stage speaking, you're surrounded by other speakers.
Depending on the size and activity of the Clubhouse room you're in, it can be hard to stand out. These next free tools can help make sure your profile photo gets noticed.
#4: Clubhouse Profile Picture Ring (CHpic)
CHpic is a simple online tool that adds a pop of color in the form of a ring around your profile photo.
To start, upload your normal profile photo. Then choose a color by selecting it from the palette or by plugging in the RGB parameters.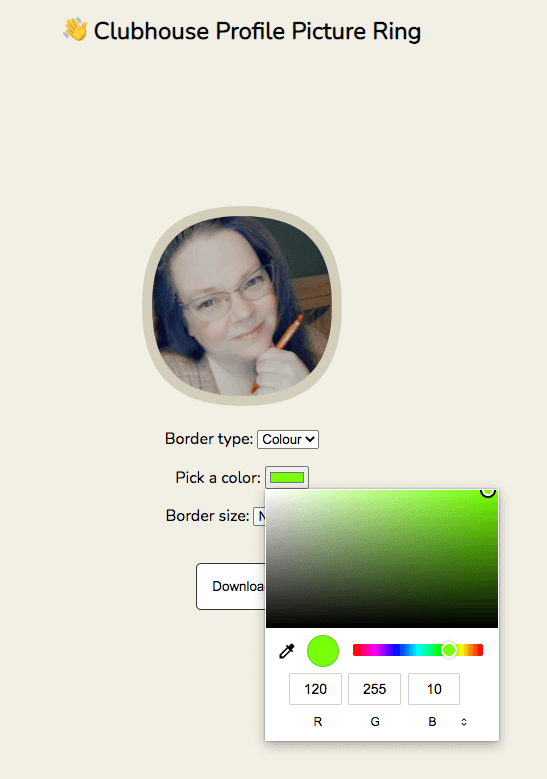 You can also take a look at the different thickness options they offer.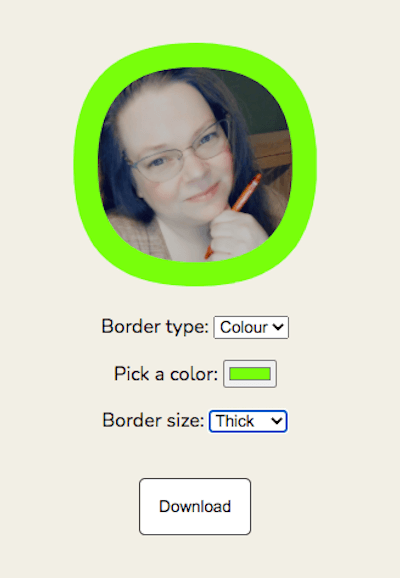 When you're ready, download the image to your computer or mobile device and it's ready to use on your Clubhouse profile.
#5: Border for Clubhouse: Clubring
Border for Clubhouse: Clubring is a mobile app that, just as the name says, allows you to create and save various rings around your profile photo.
This app has both a free and paid subscription. When you first open it, it's a little hard to see the small "x" near the top left of the screen to skip the upgrade to premium. But once you dismiss the notice asking you to subscribe, you can see the main screen of the app.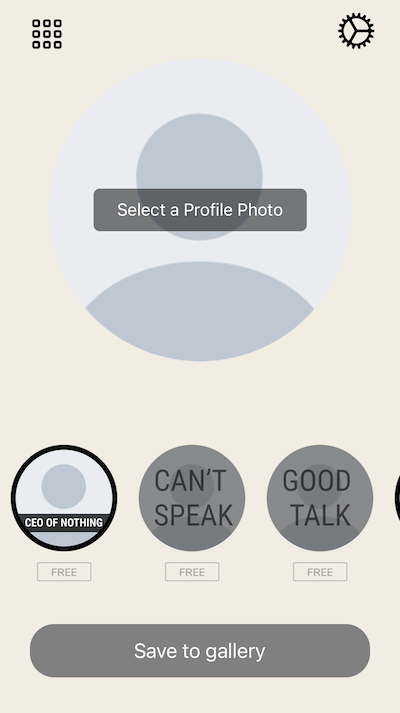 This one is really simple to use. Swipe left or right through the options shown just below your profile photo, and the photo will update so you can see a preview of what it will look like. You can choose from different statuses and different designs or colors.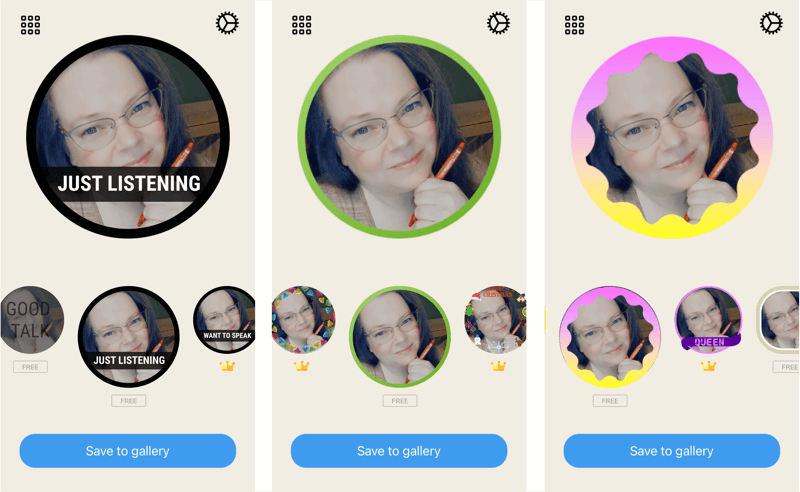 There are also a few settings you can explore to access more options, some of which are only available if you upgrade to their premium subscription.
Note that the app offers the option to add a blue tick to your profile photo, something that resembles a verified mark on other social media channels. Should you choose to use this option, just know that at this time, Clubhouse does not have an option for verified accounts and it's actually against the app's Terms of Service to add a blue verified checkmark to your profile photo. I'm not sure why Clubring still offers that option; it likely will be phased out in a coming update.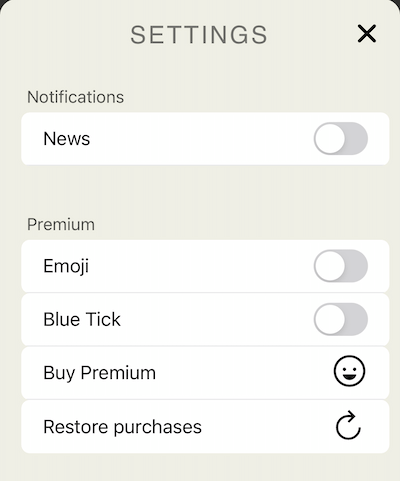 But other than that, the rest of the app is really easy to use and there are a lot of cute options for your profile photo.
#6: Clubhouse Avatar Maker
The Clubhouse Avatar Maker is a simple online generator that gives you a Clubhouse profile photo in seconds.
First, upload your photo, and then you'll see the different options just under your photo you can choose from. Each option creates a ring around your photo that matches that channel's branding colors or pattern.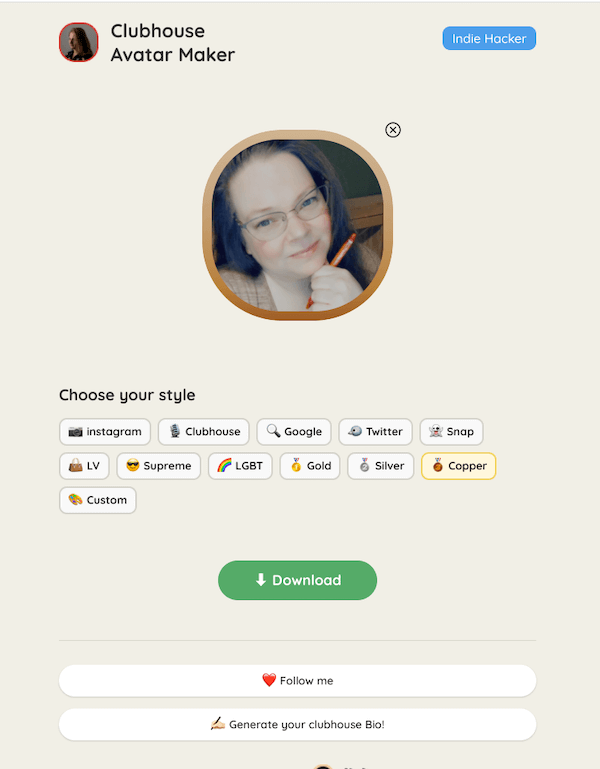 When you're happy with the ring around your profile photo, click on the green Download button to save the photo so you can upload it to Clubhouse.
You can also check out their Clubhouse Bio Generator. This generator has a few simple templates that are preformatted and complete with emojis that you can copy and use on Clubhouse yourself. Just choose your preferred tone of voice and copy the template. Then edit and fill in the blanks so it matches you.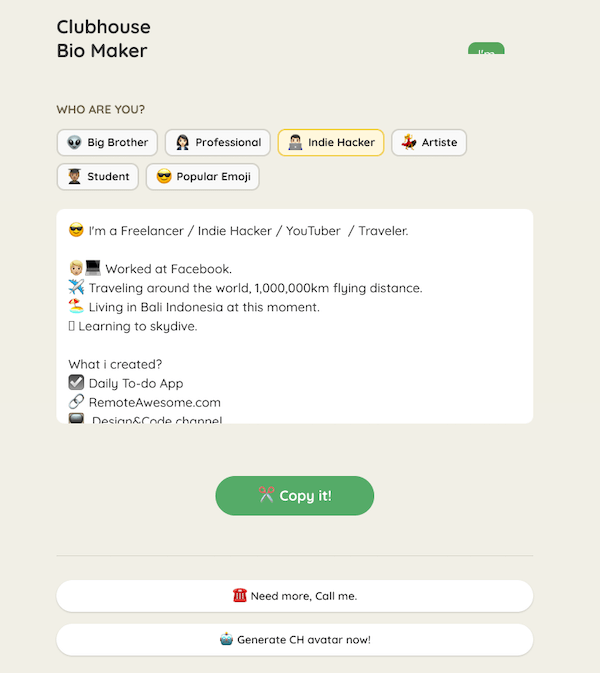 #7: Crofile
The mobile app Crofile is another Clubhouse profile photo editor with a bit of a twist. Start off by selecting the photo you'd like to use as your starting point.
Once you've chosen your photo, there are a lot of other options you can choose from including preset statuses, border designs, and color overlays that can change the tint of your photo.
You can also set up a ring to go around your profile photo, but instead of choosing a color and having a standard ring setup, you can choose two colors to create a gradient effect.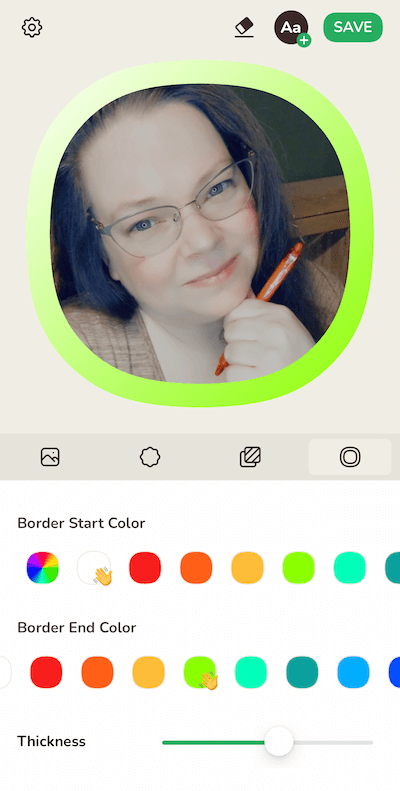 You can also add text to create a custom status, which you can then resize to fit inside the photo.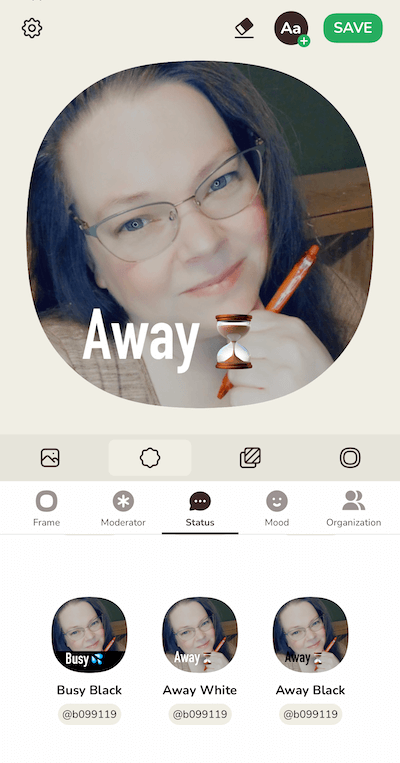 When you're happy with your selections, save the photo to your phone and upload it to Clubhouse.
#8: Border for Clubhouse
The Border for Clubhouse mobile app has a couple of unique frames that I didn't see in any other profile photo editor.
It's simple to use. Once you download the app, you'll have the choice to create an avatar for Clubhouse or a highlight cover for Instagram.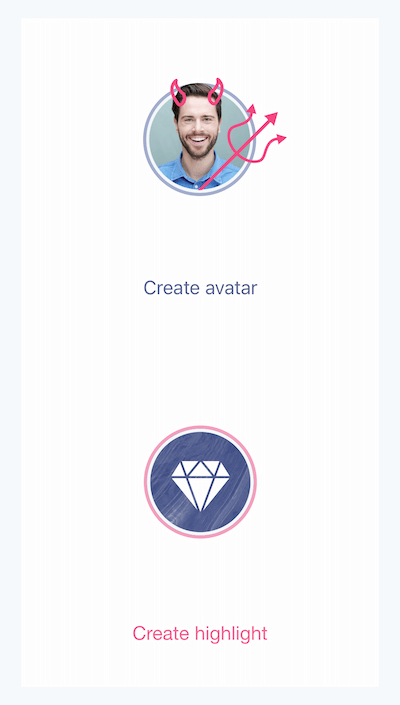 Upload your photo, swipe through the colors and frames until you find something you like, and then save the completed profile photo to your phone so you can upload it to Clubhouse.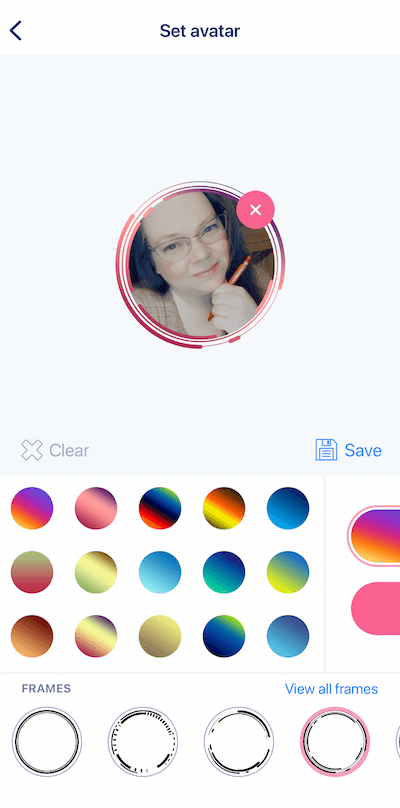 #9: Club Glow
The Club Glow mobile app has an extra step that the other apps don't have. Once you've selected your photo, you can adjust and resize it by pinching or swiping on your smartphone's touchscreen.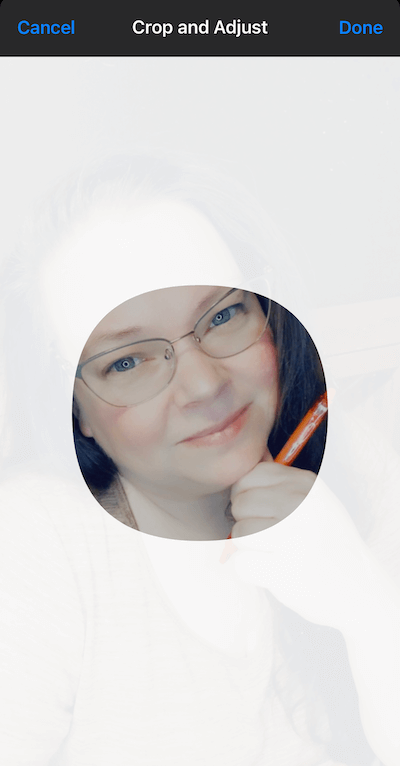 Unfortunately, no matter what I did with my photo, the preview made it look stretched out. I never downloaded the photo to see if the final image would also look stretched out.
The free version of the Club Glow gives you the option of choosing a ring from their presets or creating a custom, dual-tone ring.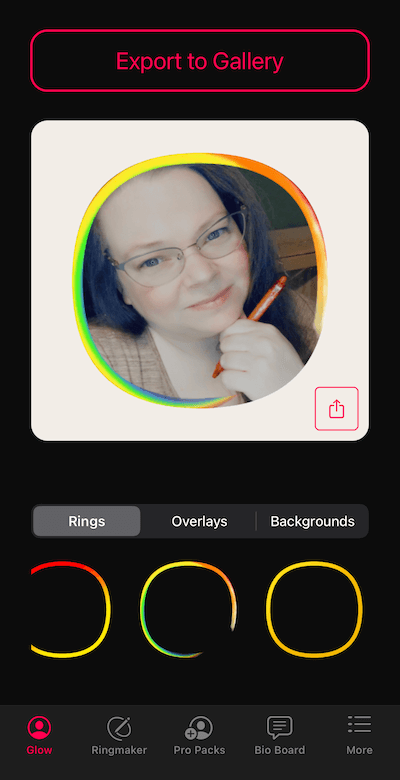 Customize Event Links for Clubhouse
Clubhouse is all about conversation. So of course it makes sense that you'd want a way to share your rooms and events outside of the app and start cross-promoting them on other platforms. Here are some free tools that will help you customize Clubhouse event links.
#10: ClubLink
ClubLink is a free link shortener that allows you to generate and save links to your Clubhouse events. Copy the link to your scheduled room or event inside Clubhouse and paste it into the space provided.

Once you click on the orange Generate Link button, the site will show you a violin player (which I was much too slow to get a screenshot of) and will process the link before refreshing to give you the new link.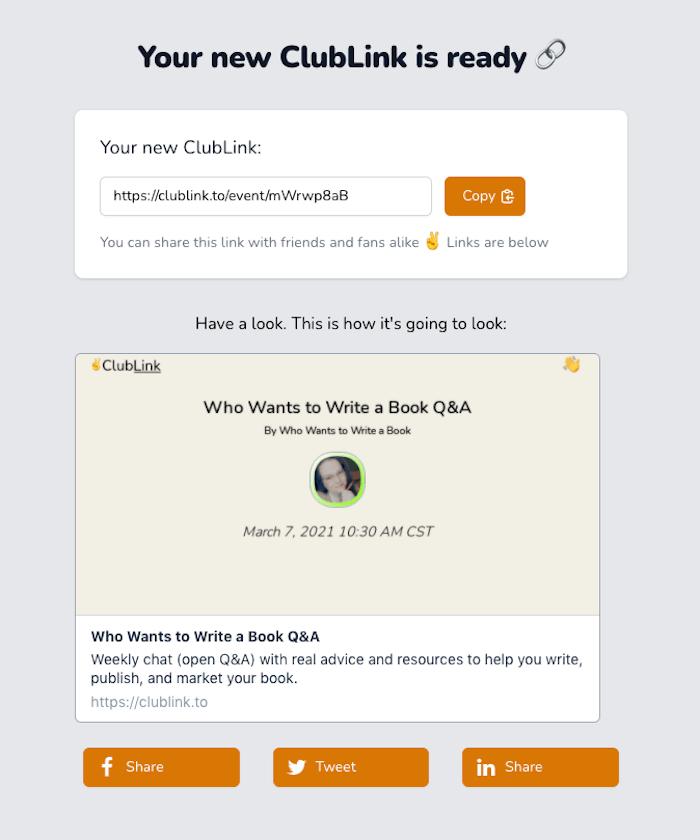 You can also connect your ClubLink account with your Twitter account.
And once you have that connected, you can check out your upcoming events, bookmark those events, and even add them to your Google Calendar or iCal.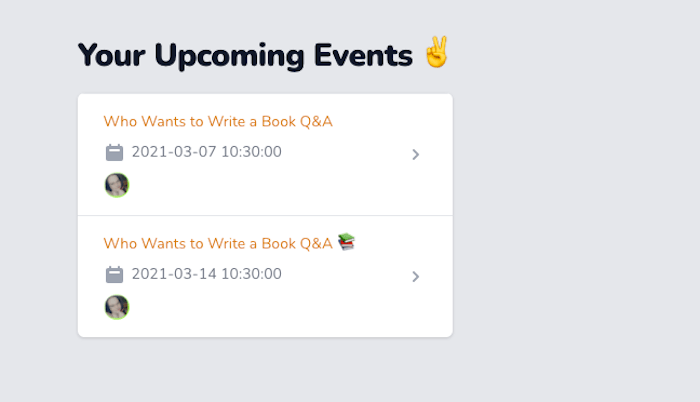 #11: Clubly
Clubly is another link shortener for Clubhouse.
What I like about Clubly is how much information they give you about your link. Once you've signed up for a free account and verified your email address, you can use some of their premium features to add in certain options, such as an expiration date and a custom address.
Attention Agency Owners, Brand Marketers, and Consultants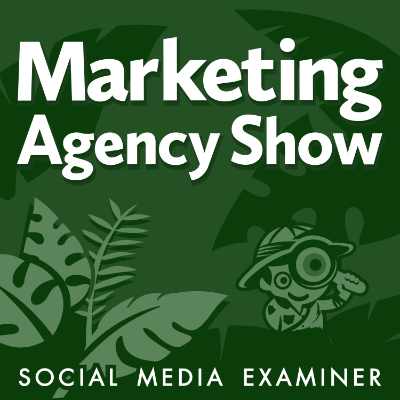 Introducing the Marketing Agency Show–our newest podcast designed to explore the struggles of agency marketers.

Join show host and agency owner, Brooke Sellas, as she interviews agency marketers and digs deep into their biggest challenges. Explore topics like navigating rough economic times, leveraging AI, service diversification, client acquisition, and much more.

Just pull up your favorite podcast app, search for Marketing Agency Show and start listening. Or click the button below for more information.
CLICK HERE FOR THE DETAILS

You can also go in and edit your link once you've saved it, which allows you to adjust anything you like, including the expiration setting.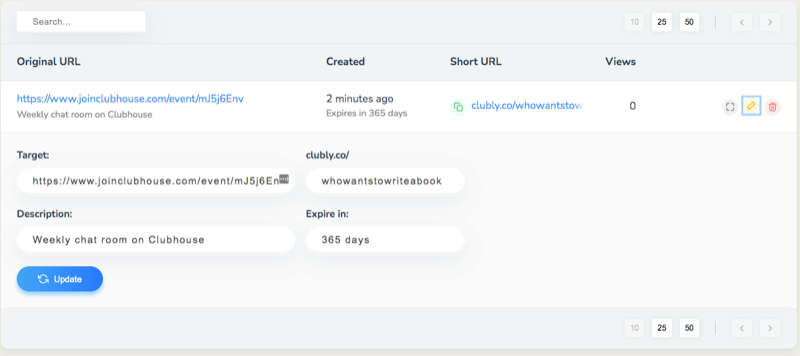 But here's the part I love because I'm such a sucker for numbers and analytics—Clubly provides these numbers for you.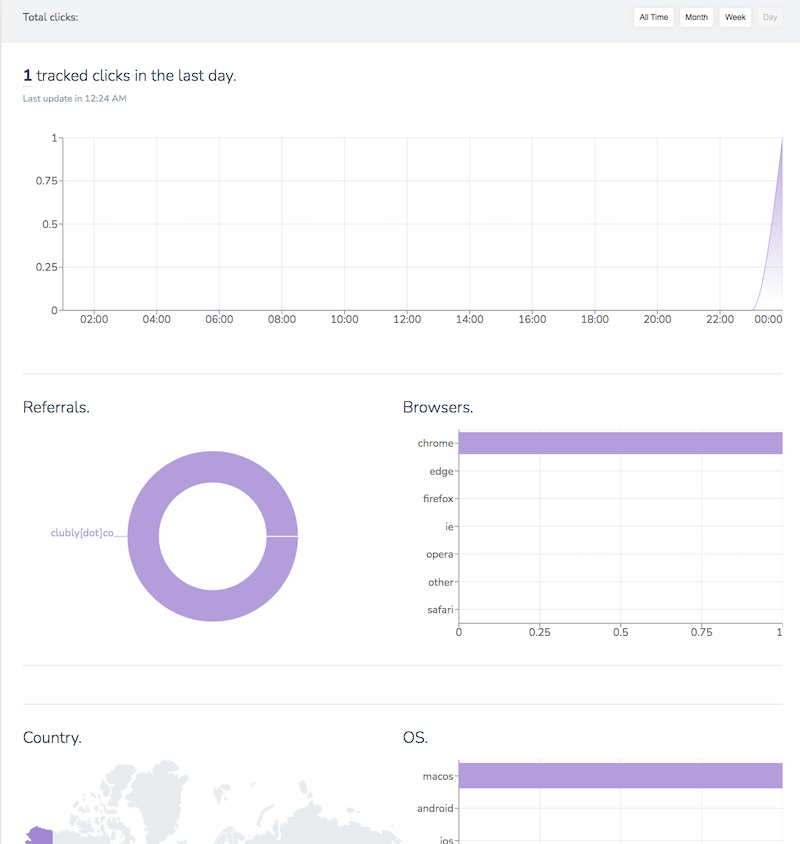 I also went in and created a link with UTM parameters because I wanted to see what would happen. Clubly accepted the link with the UTM parameters just fine; there were no errors showing about the characters within the link at all.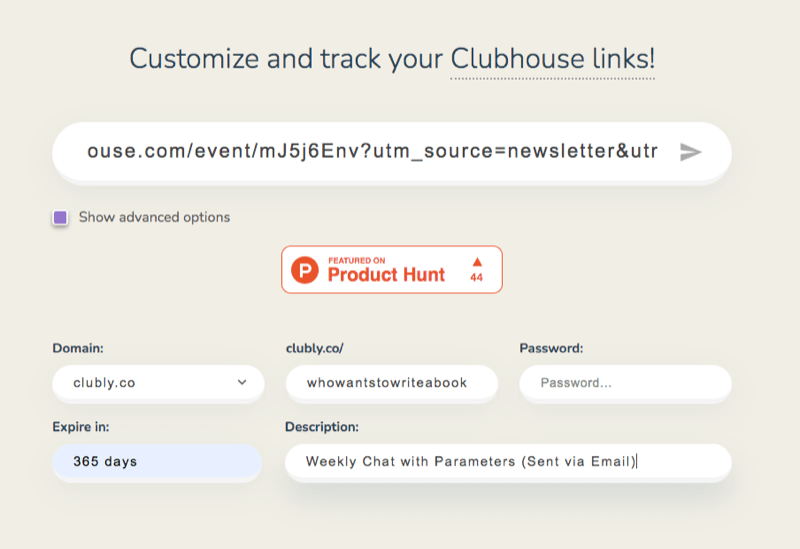 When I clicked on the link to test it out, it loaded just fine, still showing all UTM parameters attached to it.
Of course, I didn't create a campaign inside of Google Analytics for this test so this is as far as my analytics can go right now. However, I do love the idea of being able to create new Clubly links to correspond with Google campaigns to help me get a deep look into how people are coming to my rooms and chats.
#12: Clubhype
As of right now, when you take the event link from your scheduled Clubhouse room and copy it to post to another platform, the auto-generated preview image by that other channel is generic, showing just the iconic Clubhouse glove waving 'hello'.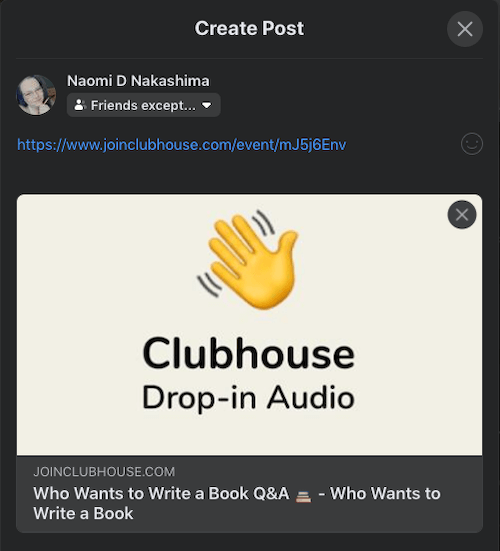 Clubhype generates an image with more information about your event you can download to use in your social posts instead of the auto-generated image.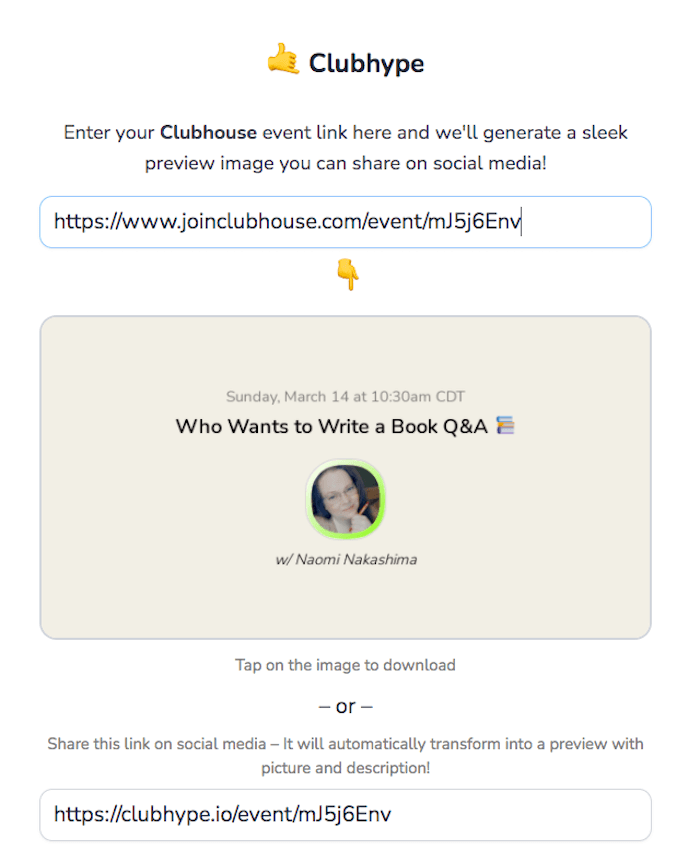 Clubhouse Rooms / Events / People Discovery
Once you're on Clubhouse and connecting with people, you'll see just how quickly your hallway (the main news feed inside Clubhouse) fills up with rooms. As much as I love Clubhouse, there have been plenty of mornings when I sign onto the app to see if there's something to jump into, only to scroll down the hallway a couple of swipes and then give up because I wasn't able to find anything that grabbed my attention quickly enough.
The following apps make it easier to find the conversations you want to be in on without having to scroll along the hallway to find them and without relying on the people you're following.
#13: Find Clubhouse
Find Clubhouse is a straightforward website that makes it easy to find clubs to join and follow. If you have a club, you can even submit it to be listed.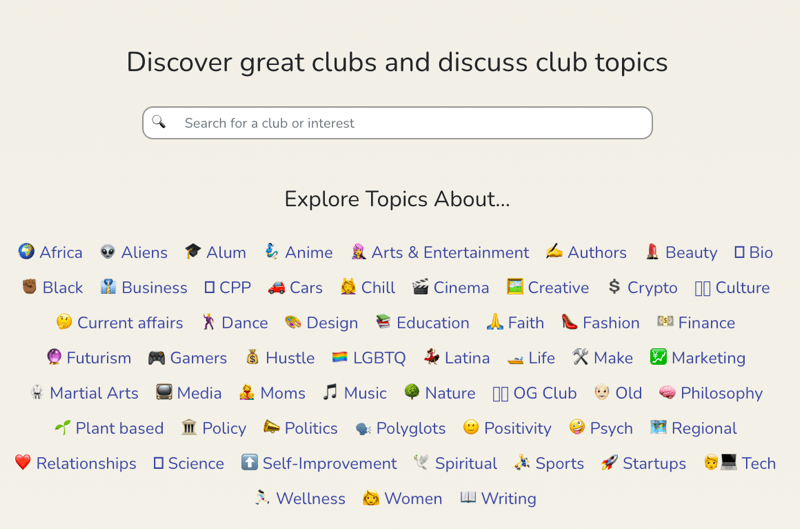 #14: Humans on Clubhouse
If you prefer to receive weekly updates introducing you to other people on Clubhouse matched up to you by interests, you might think about signing up for the website Humans on Clubhouse.
The signup process for Humans on Clubhouse is a simple Airtable form to fill out. And once you do, they promise to send you weekly introductions to people who are interested in moderating rooms with you based on similar interests.
#15: Clubfinder
Clubfinder for iOS claims to be an app that allows you to discover people on the Clubhouse app and promote your profile so you can be discovered.
However, while navigating the app, I didn't see any way of really searching for people I wanted to find or would want to hop into a room with specifically because of shared interests. There do seem to be quite a few people already on the app, and once you go through and visit several of their profiles, you can add your own profile to the list to be discovered by others.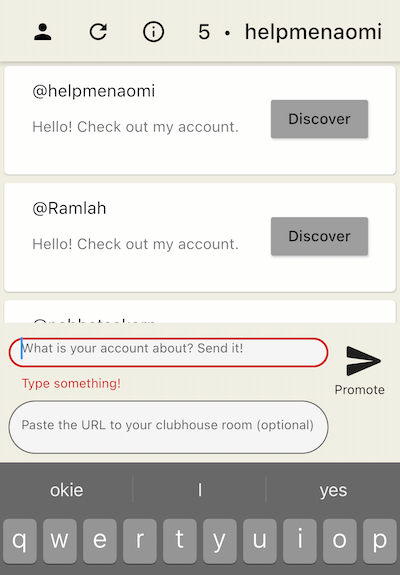 Personally, I think this tool would be more useful with a better search function built into it, but then again, having the search function would make it a lot like Clubhouse itself just with the added benefit of sending your name out to be discovered.
#16: Rooms of Clubhouse
As the name of the site implies, Rooms of Clubhouse is an online tool that allows you to search by keyword or topic for any rooms that are either ongoing or scheduled to start.

As of right now, the app doesn't seem to have a full database of all rooms, or else the search function is very specific in the terms for which it is searching. For example, when I searched for the keyword "writing," two rooms came up, both of which I was able to confirm on the Clubhouse app itself. However, there were two other rooms using the keyword "writing" in their title that didn't get pulled up.
Additionally, Rooms of Clubhouse didn't pull up the other six rooms currently going on Clubhouse that mentioned the variations of "writers" or "write."
#17: Comet Events
Comet Events offers you a suite of event management tools to help you track and measure your rooms within Clubhouse.
To start, sign up for a free account and verify your email address. Once you're logged in, you can grab the link to any of your scheduled rooms from Clubhouse and use them to create a new event on Comet.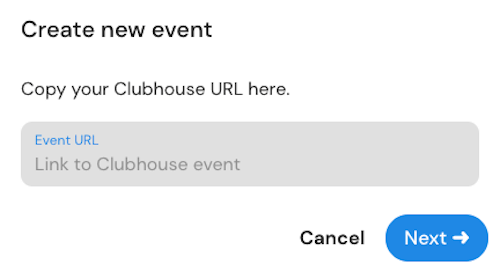 Once the event has been created, Comet Events will create and assign a tracking URL and a code, as well as a chat window guests can use to talk while the room is going on. Moderators can also use this chat window to discuss different issues as they come up.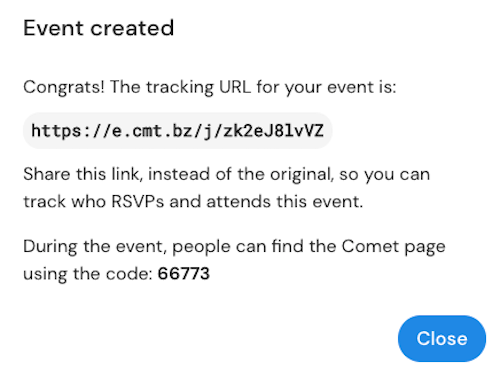 You're encouraged to only share the event link generated by Comet Events instead of any other links you may have so it can allow people to RSVP to the event itself and track their attendance.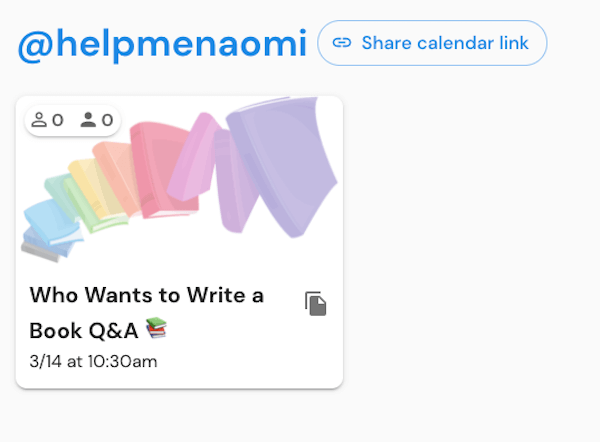 #18: AskClubhouse
For those of us who like to run rooms focused on teaching others through open Q&As, there's AskClubhouse. AskClubhouse is a free website that allows you to create a board through which people can submit questions to you while you share the answers over on Clubhouse.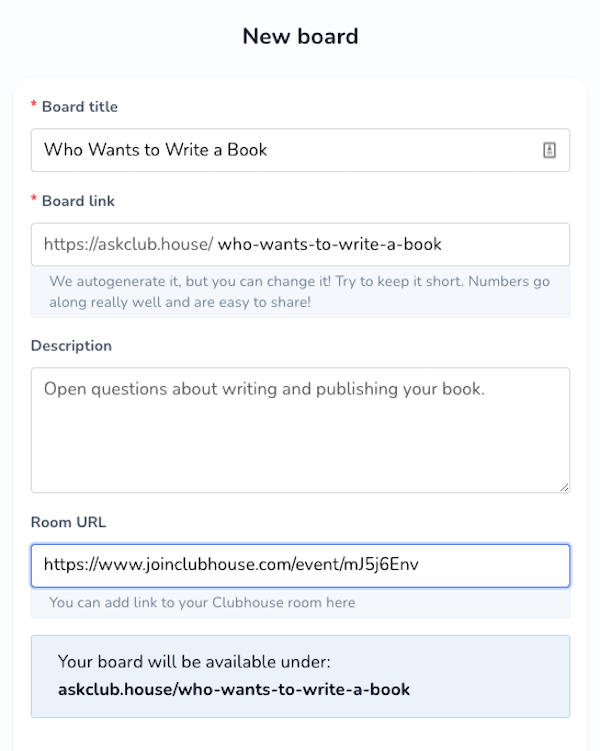 Once you set up your account, you can have up to 10 boards, each tied to a different room.
You can share your board to gather questions before the room begins if you like, or share it while you're live on Clubhouse. Visitors to your board can fill out their questions to send to you. As the owner of the board, you'll also be able to see the questions come up in real time so you can answer them while you're speaking in your room.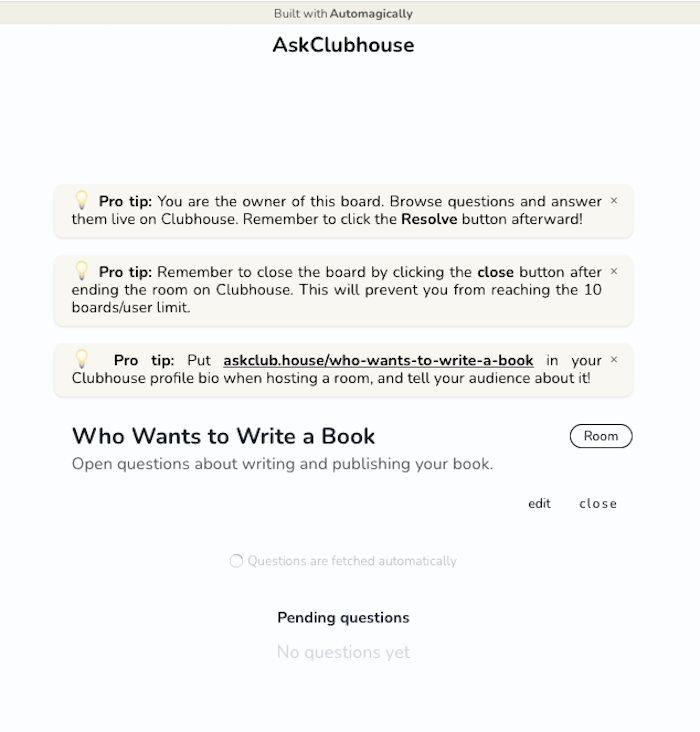 Once your room is done, AskClubhouse recommends that you close out your board to make sure you stay under the 10-board limit.
#19: Host Notes
Host Notes is yet another event management system that allows you to create and share RSVP links to your scheduled rooms and events and includes chat boards as well.
Host Notes also has a unique feature in which you can attach links and resources. This means your guests will be able to take everything they've learned from being in your room and follow up for more conversation, download certain resources, and even opt into your mailing list.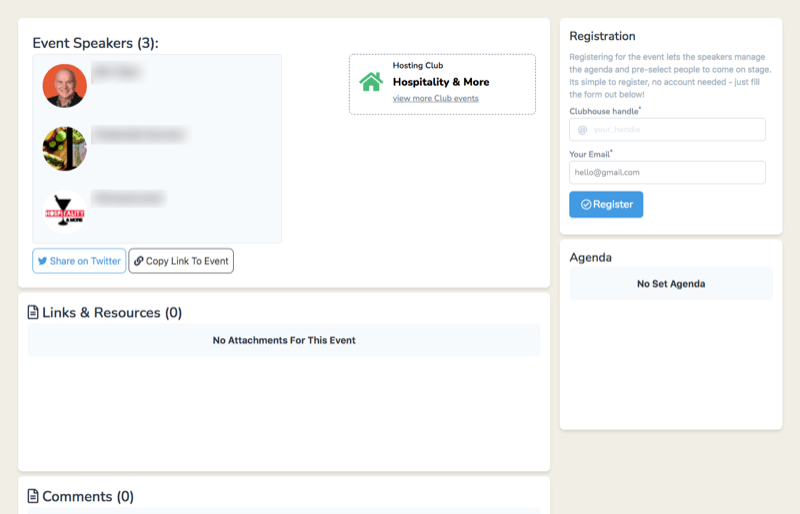 #20: YoYo.Club
YoYo.Club focuses more on the moderators than the clubs and rooms they're in.
When you visit the site, you'll see a list of the week's top moderators lining the top, each with a link to their Instagram and Clubhouse profiles, as well as a link to an on-site profile page that lists their upcoming events.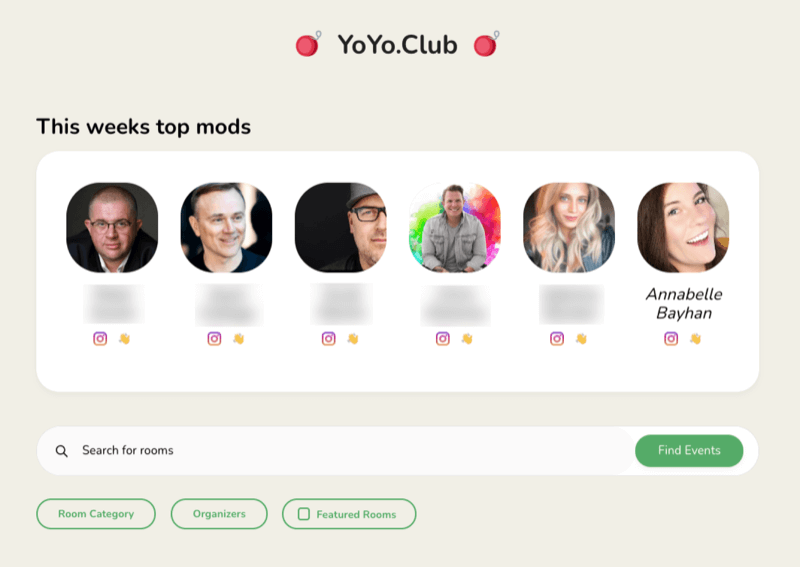 #21: Shorten Club
Shorten Club is a free service that allows you to gather up a group of links or notes that you can then share to your room or event or even in your Clubhouse profile.
To use Shorten Club, you'll first want to visit the site and set up your links by adding in a URL along with some title text. You can add as many links as you like.
At the top of the screen, you'll see a series of numbers—your PIN. Save this PIN somewhere because once you close the page, that number will be gone, and there are no accounts or anything for you to save it.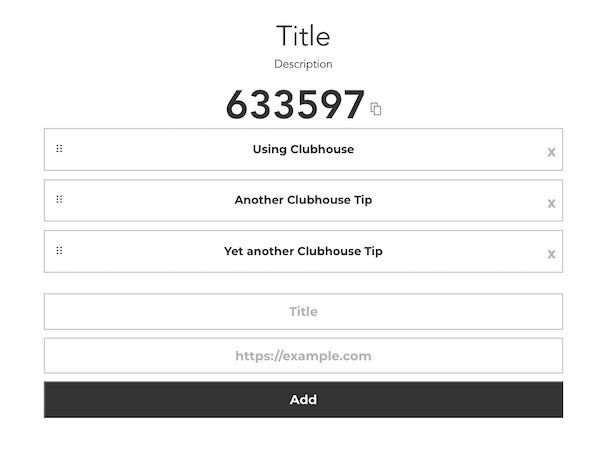 When you want to share your links with other people, you can send them to the URL "shorten.club" with that PIN. Once they type the PIN into the box, the site will refresh to show them the list of links you've saved for them.
Analytics and Tracking for Clubhouse
When it comes to social media marketing, data makes the world go 'round. We rely on numbers for just about everything from revenue and ROI to followers and engagement rates. As of right now, Clubhouse doesn't offer anything by way of insights or analytics.
#22: Clubhouse DB
Clubhouse DB offers a really simple interface where you can get an at-a-glance view of yourself, other Clubhouse members, and a brief glimpse of the Clubs available.
When you get to the site, the homescreen shows a list of the members with the most followers.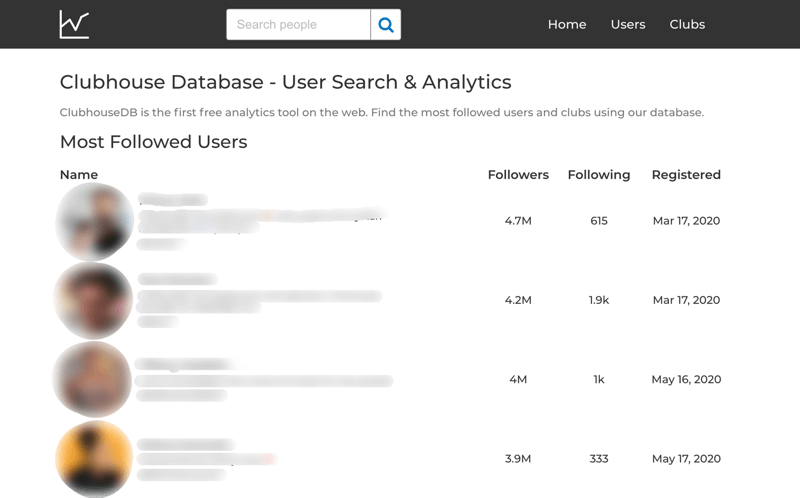 This is followed by a list of available clubs with the most followers.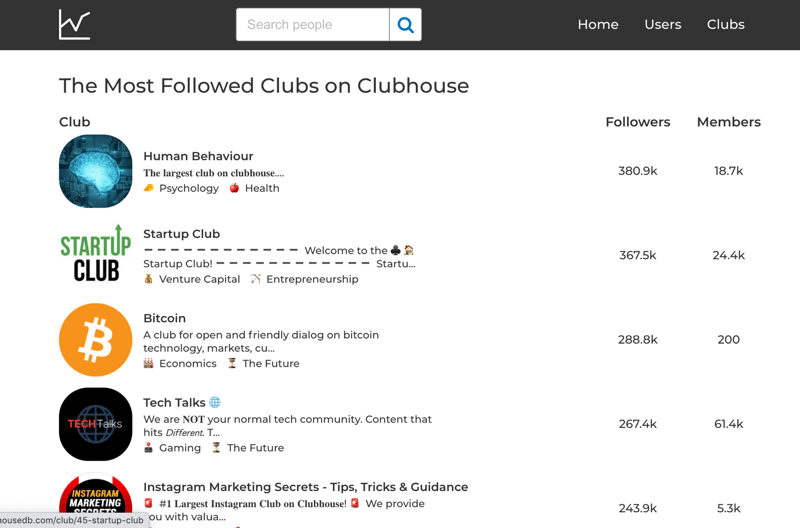 You can search for members using the bar at the top to pull up their profile to view some growth statistics and a list of clubs they are following on the app.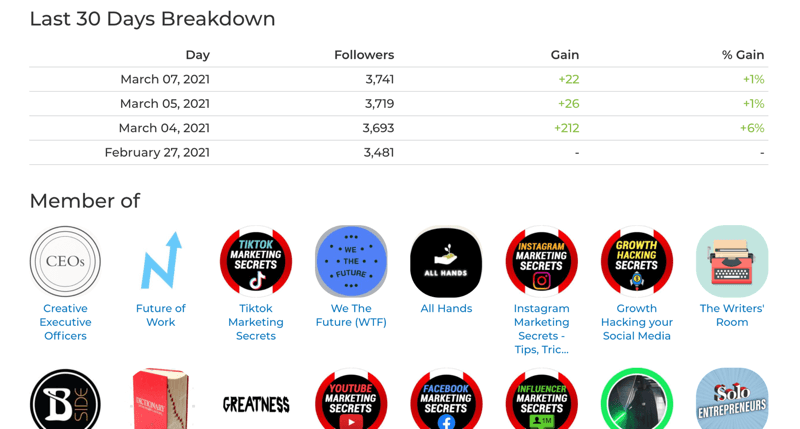 You can also click on any club to view more information about it.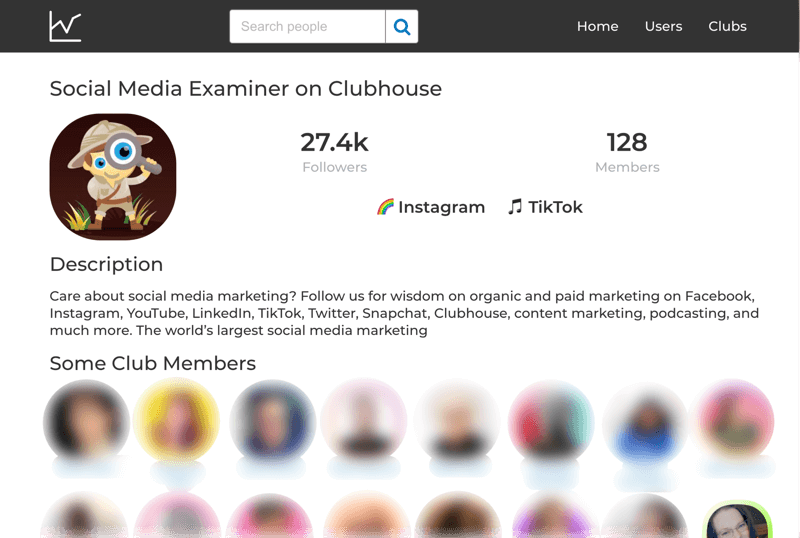 As shown in this screenshot of the Social Media Examiner Club, the Club view is somewhat abbreviated, as part of the description and one of the topics viewable on the Clubhouse App are not viewable on Clubhouse DB. While there are no other insights such as growth statistics at this time, that is an update I look forward to.
Conclusion
Every time a new social media channel comes out and starts to take off, it's just a matter of time before that channel's heaviest users start to see areas that can use improvement. They start putting together tools to help fill in those gaps.
As such, there's also an eager crowd of entrepreneurs and marketers who have already begun developing and releasing third-party tools and apps that will help you streamline and use Clubhouse for your business in new ways not yet available on the app. The tools listed above are just the start.
What do you think? How are you using Clubhouse? Would any of these tools help out your strategy on Clubhouse? Share your thoughts in the comments below.
More articles on Clubhouse:
3 Days of World-Class Training—Zero Travel!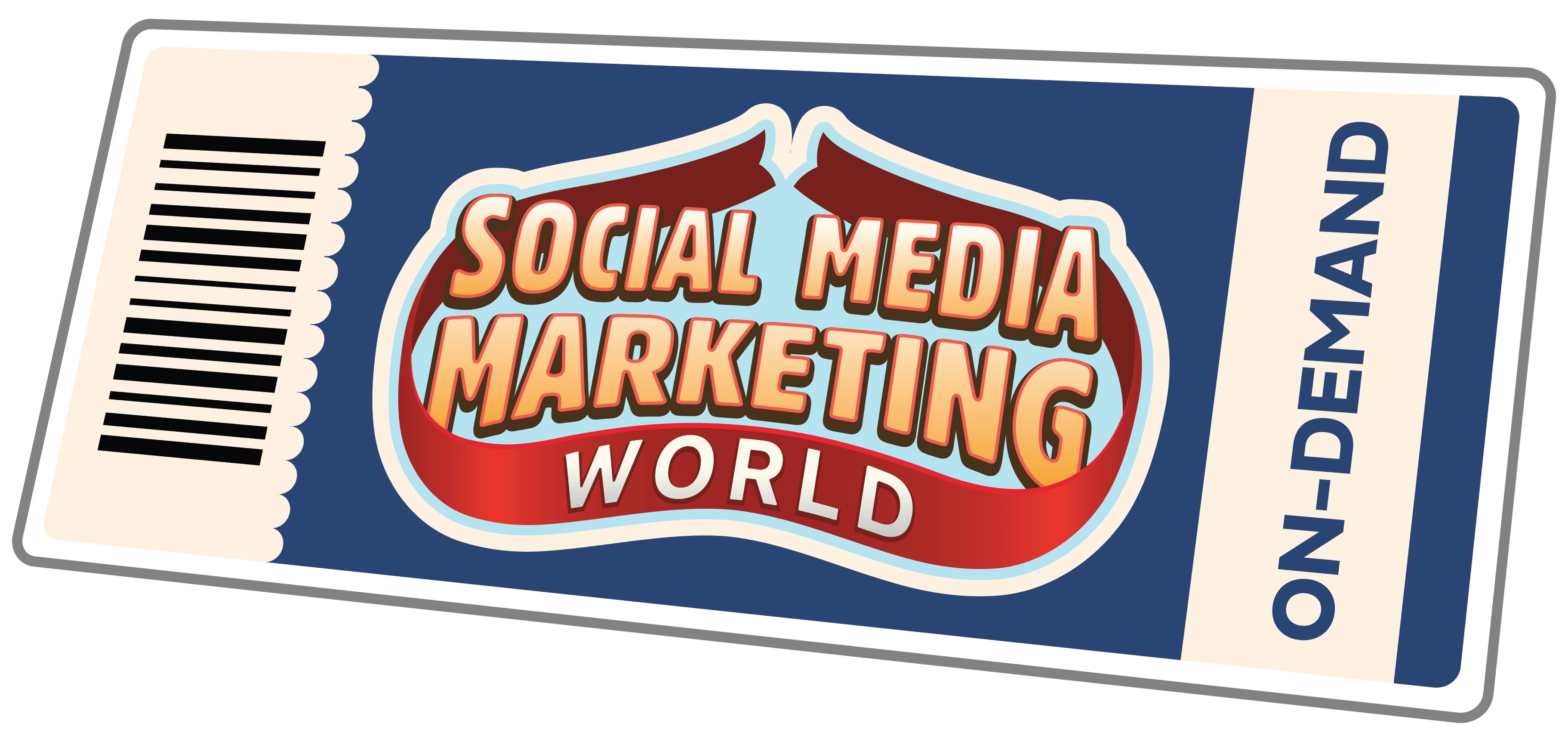 Travel to Social Media Marketing World off the table? Get all of the great content at a fraction of the price with an On-Demand ticket.

That's full access to recordings of every keynote, workshop, and session—the ones people travel thousands of miles to see. Don't wait. Get your On-Demand ticket and enjoy actionable content that you can watch anytime, anywhere.
GET YOUR ON-DEMAND TICKET NOW