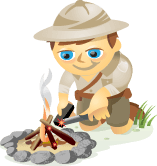 Are you using user-generated content in real-time?
Do you want to display all of your social media updates in one place?
Streaming social updates to a social hub encourages your audience to share more, in real-time.
In this article you'll discover three tools that pull your social conversations to a single hub.
Why Use a Social Media Hub?
Using social channels independently simply won't do the job anymore.
Social media—including your website or blog—rely on interaction, so why isolate each conversation? Bringing them together in a single place (a hub) has a bigger impact and motivates your audience to converse across platforms—carrying your message to an even wider audience.
Social hubs bring a whole new dimension to your social media marketing. You can use them for everything from displaying cross-platform updates on a big screen at a live event to embedding multiple social media timelines in your website.
Below I tell you about three tools you can use to create a social media hub for your business.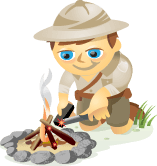 Do you know what people are saying about you?
Are you checking your company's social mentions daily?
Finding and addressing negative reviews and comments can be a challenge.
In this article I'll share five tools that help you monitor what people are saying about your company, products and staff.
Why Monitor Your Online Reputation?
It takes time, effort and an elaborate strategy to build a solid company reputation, but everything you've worked to build can be undone in just a few hours.
Negativity spreads like wildfire, especially in an environment that's open 24/7. Any online content, positive or negative, impacts how people view your business.