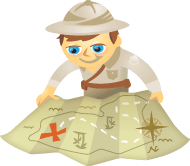 Would you like to get free exposure across thousands of people's Pinterest pages?
Are you concerned you don't have the time to manage a Pinterest account on top of all of your other social media efforts?
In this article I'll reveal a solution to make your Pinterest marketing easier and get the results you want.
Introducing Pinterest Contributor Boards
Pinterest contributor boards are a little-known feature to get others to contribute to your board.
The image below is an example of a contributor board. When you see the symbol of a group of people next to the number of pins, you know that board has contributors.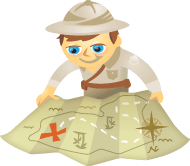 Are you looking to build a strong Pinterest following?
Did you know that you can integrate your Facebook and Pinterest marketing?
Yes, there's a way to get Facebook fans to create exposure for you on Pinterest.
Establishing a large audience of followers on Pinterest is one of the most important aspects of a successful Pinterest marketing campaign.
Here's the skinny: Although during the setup process you can choose to link your Pinterest account to your Facebook personal page, there is currently no way to automatically hook up to your Facebook fan page.
So what's a business to do?
The truth is most business owners have not figured out a solution. They are failing on Pinterest because they think that they have to build a new following from scratch. Well, that is patently untrue.
Here are five ways to use Facebook to build your Pinterest following.
#1: Get a Pinterest Tab for Your Facebook Fan Page
The easiest thing to do is just go to Woobox and create a Pinterest tab for your Facebook fan page.