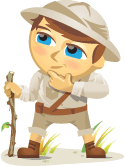 Are you considering starting a blog? Maybe your blog isn't working for you? Blogging is one of the hottest ways to build business online.
It's changed considerably from the early days of "dear diary" and "angry conspiracy theorist" blogs. Even Time Magazine has started honoring their "Best Blogs" of the year.
Here are eight questions to ask–keys if you will to blogging success.
#1: Are You Passionate?
In The New Rules of Marketing & PR, David Meerman Scott urges would-be bloggers to "be passionate about and want the world to know about" their subject. If you need copy written for a corporate blog and you don't have a fire in your belly for the subject matter, delegate to or hire someone who does.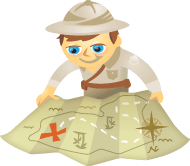 Did you know that Facebook automatically lets anybody see every video, picture, and status update you've ever posted?
Whether you're using Facebook for business or personal reasons, the good news is that new privacy settings enable you to change exactly who sees what within Facebook.  And those changes impact every prior post you've ever made.
New Facebook Privacy Updates
Public outcry over Facebook's complicated privacy settings hit a peak in the spring of 2010.  See this AP video below: